"Ducati is the most powerful MotoGP bike thanks to Shell" – Ducati Sporting Director Paolo Ciabatti
Date posted on October 30, 2016
Share this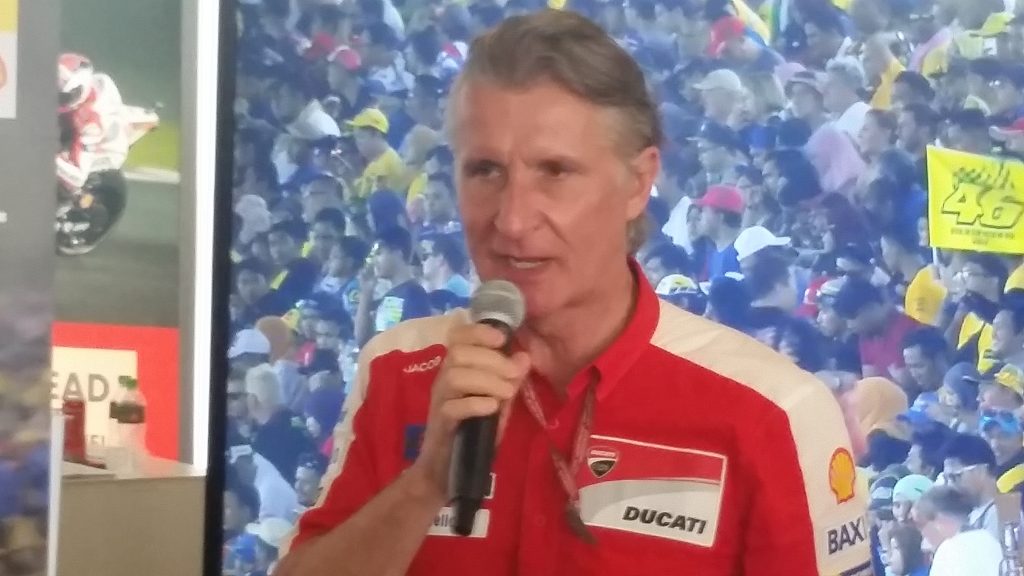 Sepang, Malaysia – Ducati Sporting Director Paulo Ciabatti was very happy on Saturday after his rider Andrea Dovizioso claimed Pole Position for today's Shell Advance Malaysian MotoGP race.
"Despite this years" rules of spec electronic systems and new fuel rules the Ducati is consistently the most powerful  bike in MotoGP developing at least 260HP, " he said.
"This would not be possible without our long time  technical partnership with Shell who develops the lubricant and fuel.that we need to bring our bike to its maximum potential," he added.
The Shell Ducati Team has already scored podiums including a victory for Iannone in 2016 and Dovizioso claimed Pole for today's race.