Ducati Philippines celebrates PSBK, Pirelli Cup, and Ducati Cup success at Ducati Bike Night
Date posted on May 11, 2017
Share this
It wasn't just a regular bike night as the Ducati family also celebrated the success of the entire Ducati Racing Team's successful performance during the 1st leg of the Philippine Motorsports Championship last April 30, 2017 at the Batangas Racing Circuit.
The Barn by Tipsy Pig was the chosen venue this time and it was a sea of red mostly as owners came to celebrate Ducati's victory. Leading the triumph of Ducati in the Nationals is none other than the super fast Alberto Brothers of the Ducati Factory Team. TJ Alberto, who just recently started his international racing caeer, won in both the Intermediate and Expert Classes in the first leg while 16-year old sensation Troy Alberto is the Intermediate/Expert Class champion in Round 2.
Ducati racers also participated in the Pirelli Cup wherein Eljun Victor, Richard Sahagun, and Mark Sy Peng dominated the Heavyweight A Podium. In his first foray into road racing, Pocholo Panlilio is the Pirelli Cup RC Champion.
Then there is also Ducati's very own series – the Ducati Cup. Multiple-time champion rider John Defensor dominated the event that featured a total of 6 classes – Beginners Class, Novice Class, Intermediate Class, Naked Class, Expert Class, and Open Class. Pocholo Panlilio, fresh off his California Superbike School training, won in the Beginners Class on his very first race. Defensor meanwhile won both in the Expert Class and in the Open Class. Other winners include Eljun Victor (Novice), Richard Sahagun (Intermediate), and Rob Tanyag (Naked).
The event also saw the introduction of some of the awesome bikes included in Ducati's 2017 line-up: SuperSport S, Desert Sled, and Cafe Racer. Although not at the venue, Ducati also recently introduced the Multistrada 950.
Ducati executives led by Ms. Joy Alberto and Mr. Marc de Joya were present at the event.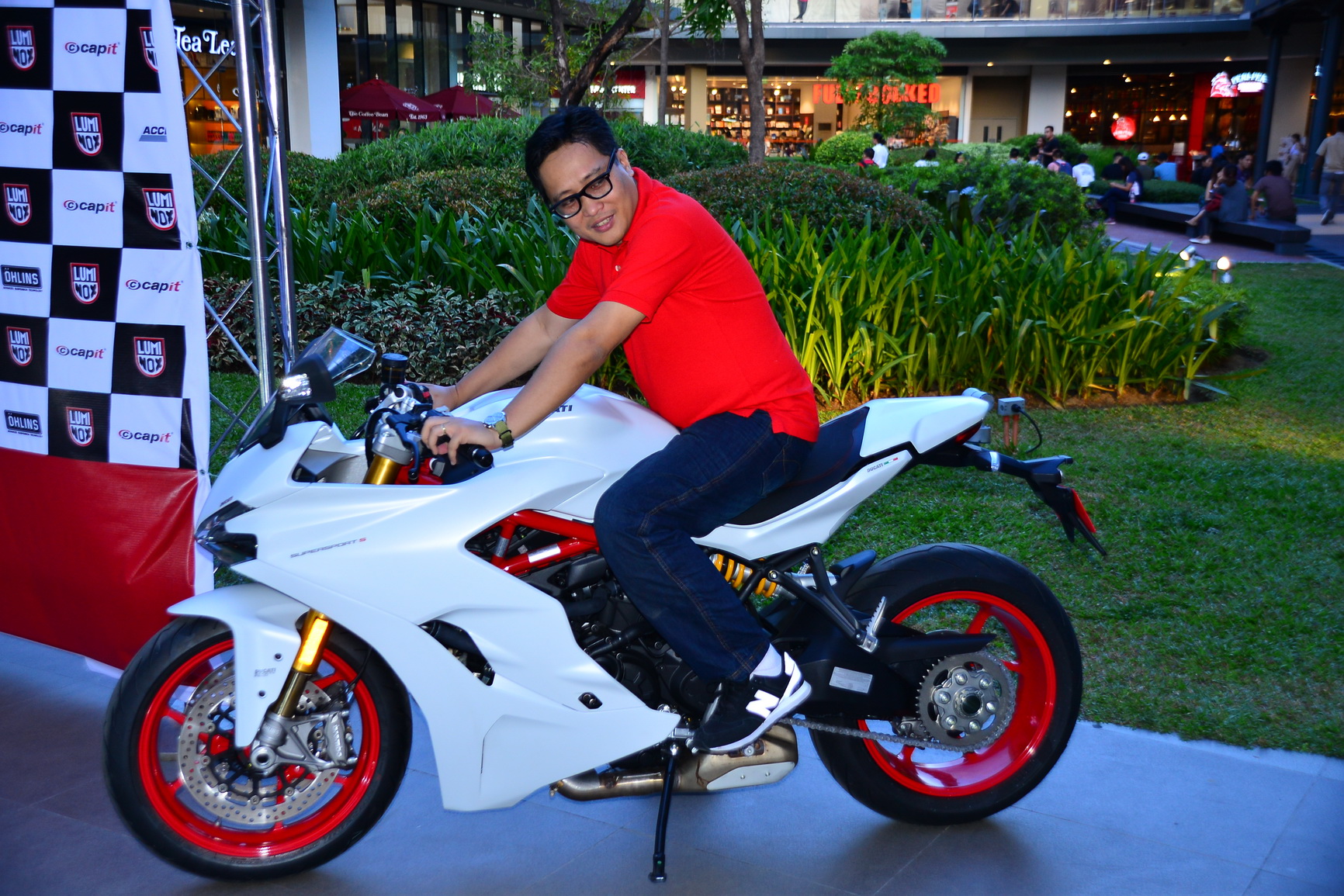 Mr. Al Camba on a SuperSport S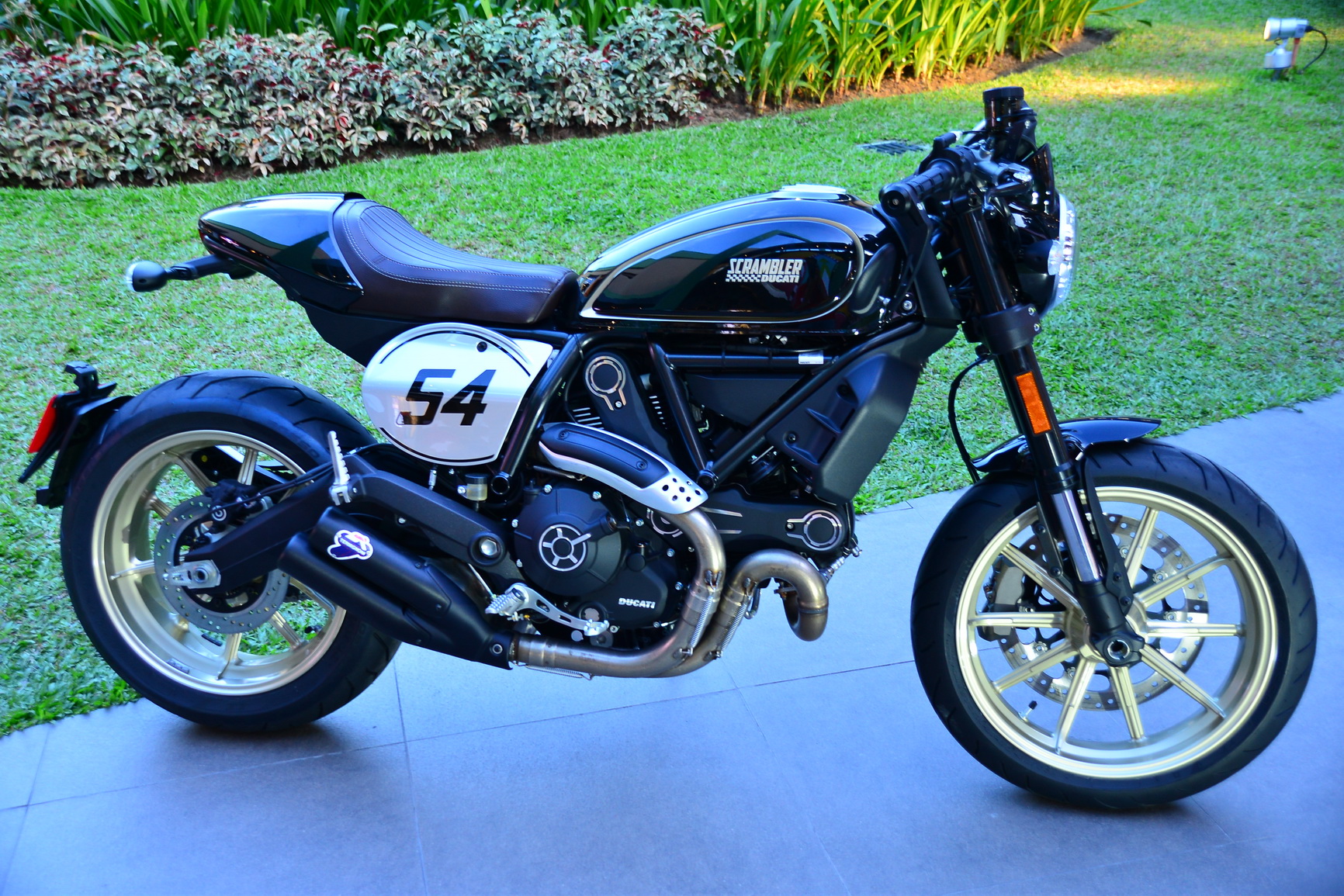 Cafe Racer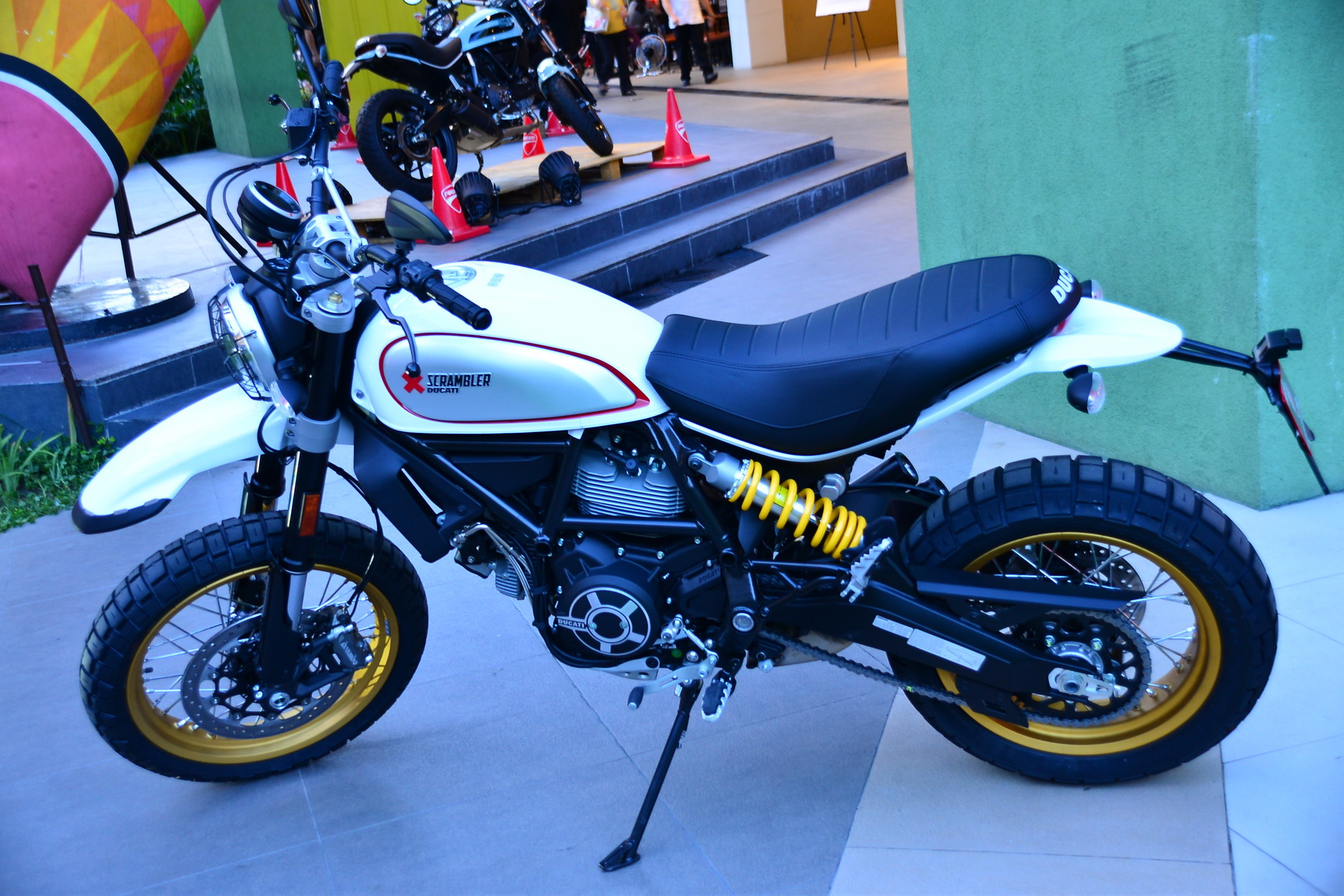 Desert Sled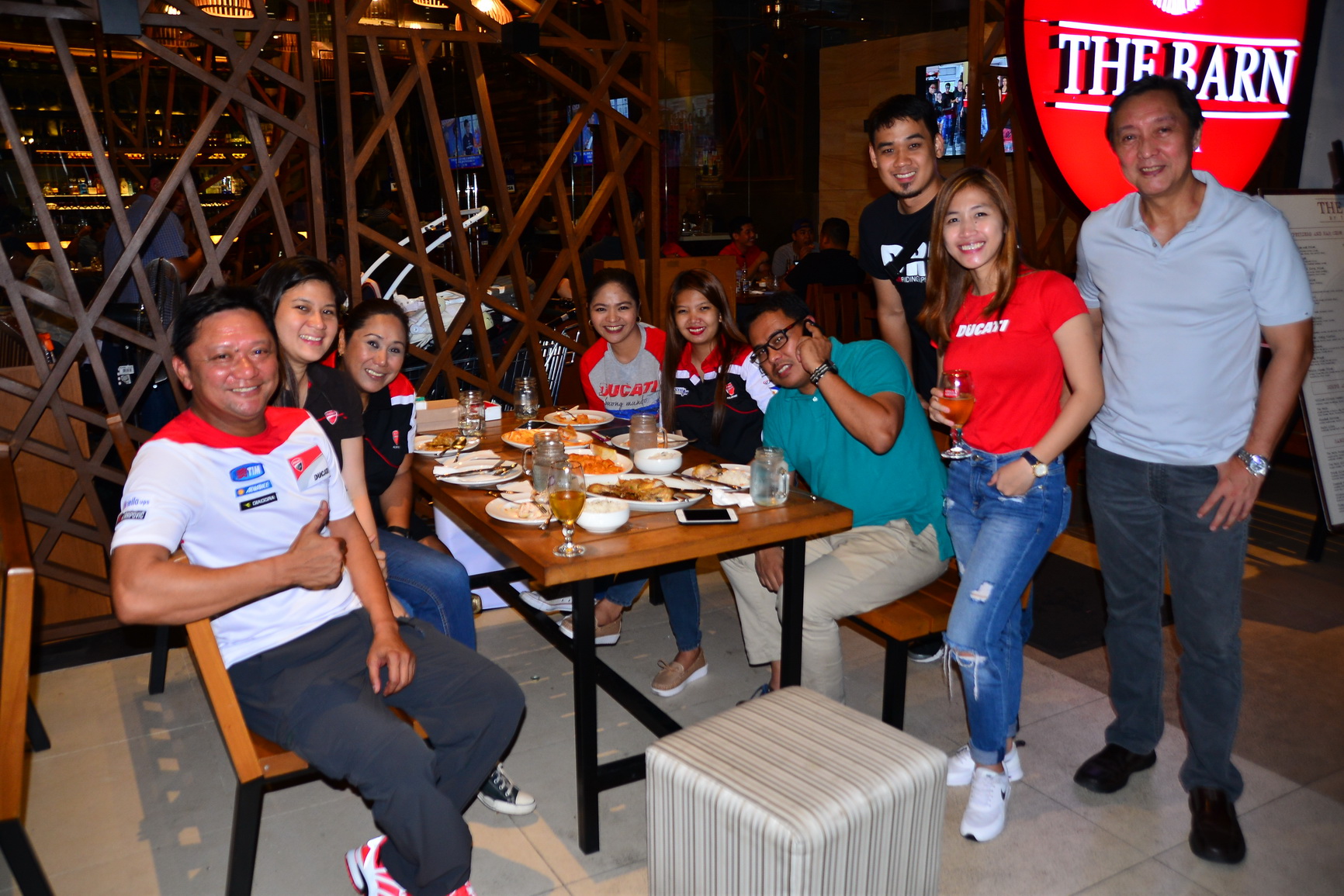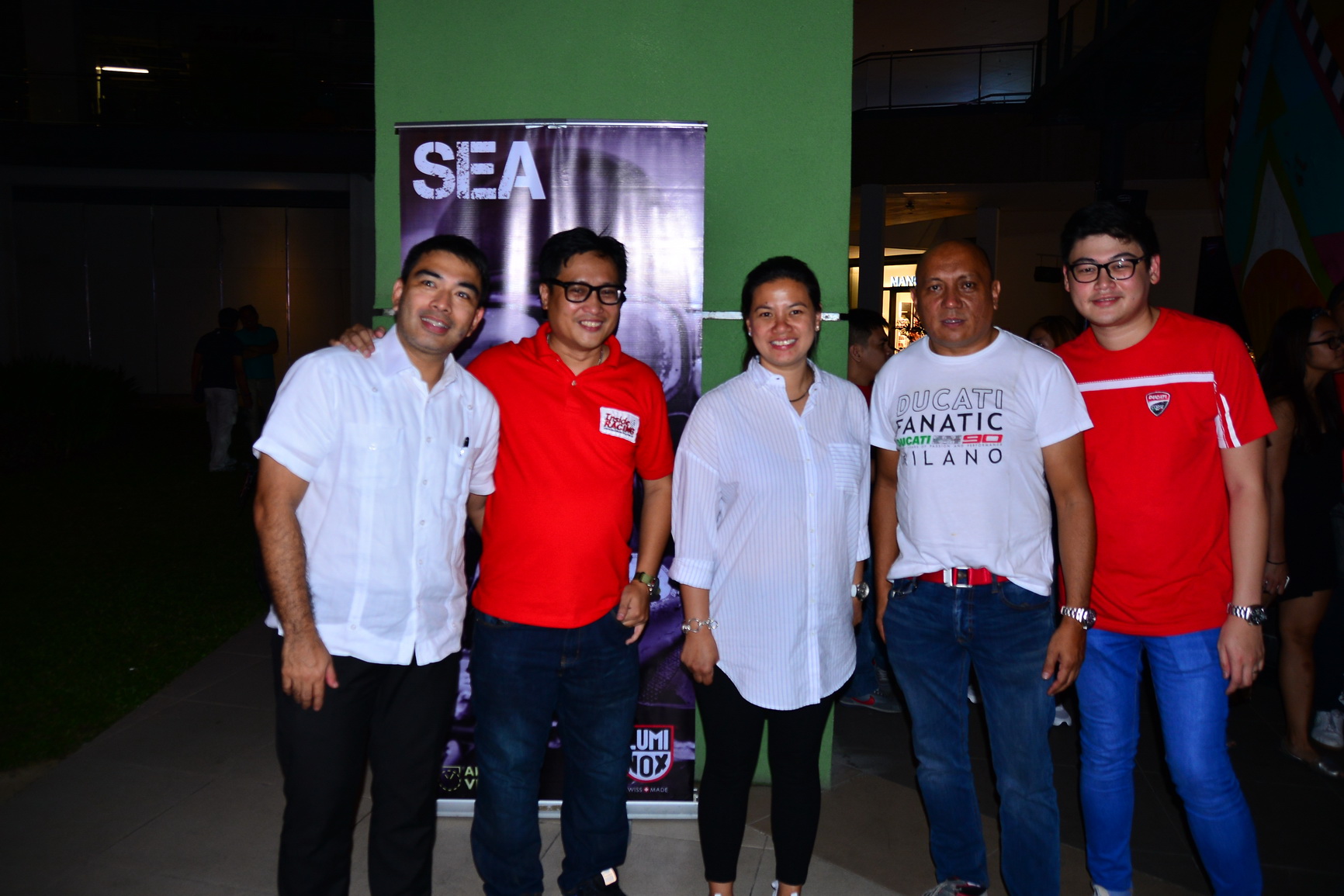 IR Publisher Mr. Al Camba with Ducati executives led by Ms. Joy Alberto, Mr. Marc de Joya, and Mr. Manny Cabili