DUCATI SUPERSPORT S – The Everyday Exotic
Date posted on January 11, 2019
Share this
A high powered supersport bike to ride everday? At first thought, this combination seemed to be far-fetched but we think ducati really nailed it on this one, as it achieved that goal quite flawlessly.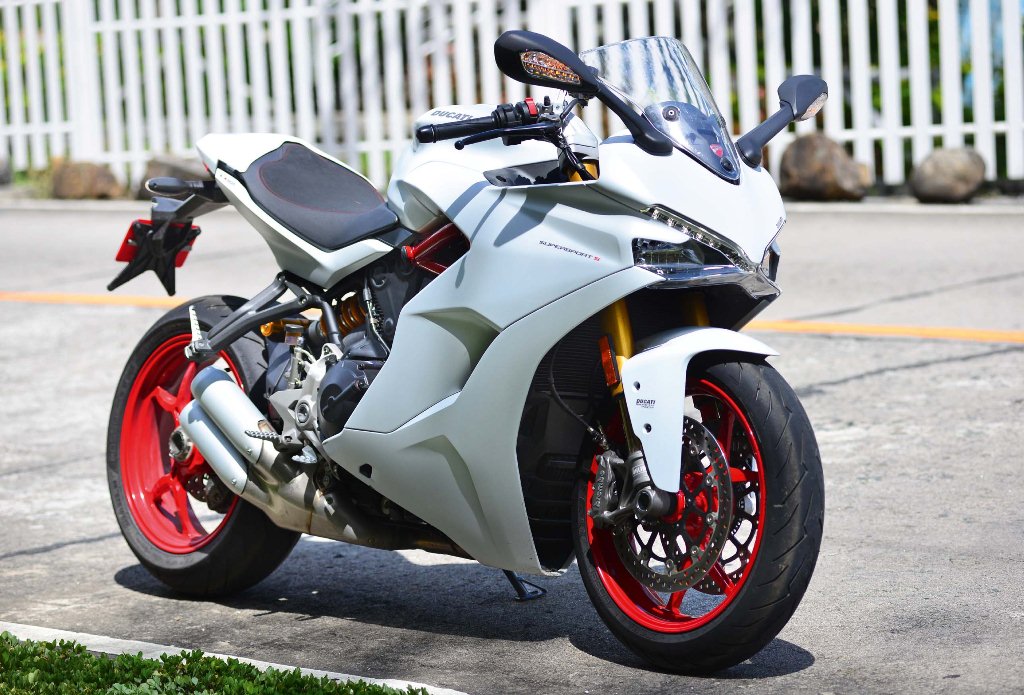 A s with all Ducati bikes, there will always be skeptics and naysayers. Some say that the 100 hp engine will be underpowered, or because it doesn't go anywhere close to the other Ducati bikes in terms of performance or aesthetics. But Ducati will prove them wrong with this bike because the thing is, the SuperSport S shouldn't have to be compared with any other bike, as it is on a class of its own. One could appreciate the heritage in a Ducati with the SuperSport name. This bike is totally different from the SuperSport edition of the 1990's, as this is several notches higher with the influence of modern technology such as the electronic enhancements, rider aids, and even the Ducati Safety pack integrated in this modern machine. While the bike's looks and ergonomics would classify the SuperSport S as a sport touring bike – easily adaptable to your weekend Marilaque getaway or for city riding, both the city and the twisties will be home to this pocket rocket. With a claimed 937cc, liquid-cooled engine with an output of 113 horsepower, the SuperSport S' engine is based off the Hyper 939, the Testastretta 11-degree powerplant that has been seen in other Ducati middleweights. This bike though is totally different due to the redesigned crankcase and cylinder heads, and is fitted with new throttle bodies that are 53mm. The bike uses a steel-trellis frame, based from the Ducati Monster 1200, but tailored-fit for the SuperSport S. Connected to the rear of the engine is a single-sided, cast-aluminum swing arm. The aesthetics of the bike is beautifully designed and this shows in the Panigale-shaped aerodynamic fairings that is suited for more relaxed riding than its brother .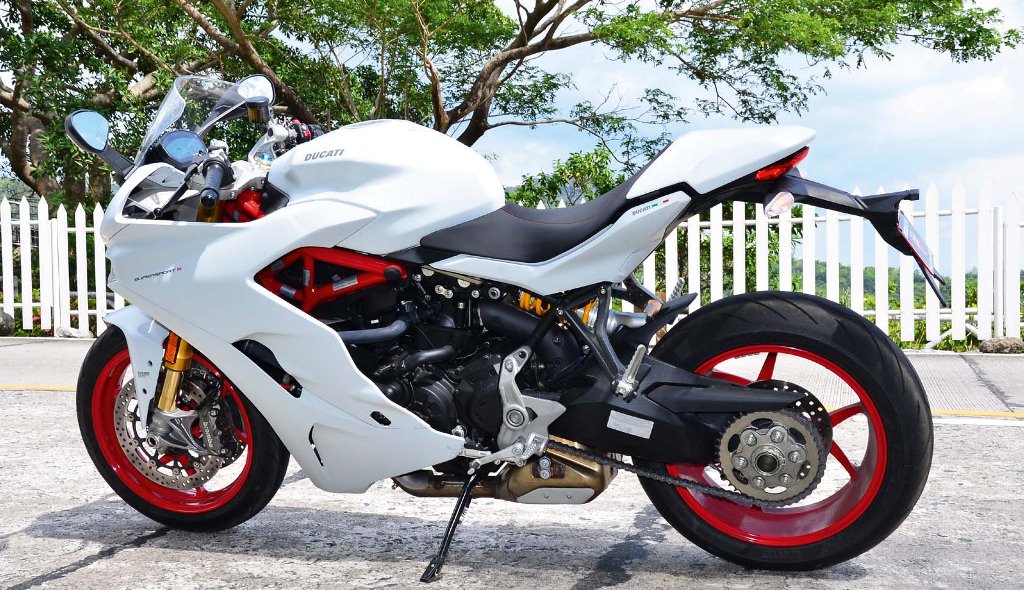 The LED daytime running lights give this a modern look that truly complements the Panigale-inspired look. This is an altogether different machine as the coils, generator cover, and ride-by-wire system were finely tuned for this machine. These all give a more refined engine response in its low rpm performance as this baby gets up to 80% of its maximum torque at around the 3,000 rpm range. Aided by three riding modes that are distinguishable – Urban, Touring, and Sport – Ducati's latest offering is sure to give you enough power suited for your riding skills. During our test, we were at home using the Touring mode during our city driving experience as we found the Urban mode a bit lacking in the oomph we were looking for when accelerating, giving us a feeling that the bike might stall, although it didn't. But once we changed modes, it was all pure fun. Our canyon carving in Marilaque was made more enjoyable by the Sport mode, using all of the SuperSport S' 100 plus horses with every twist of the throttle. Part of the Ducati Safety Pack included in this is Ducati's eight-level Traction Control and three-channel ABS. There is also the Ducati Quick Shifter stock, which will aid the rider in up and down shifting. The full color TFT screen will provide you ease in the adjustments as will as give out all the necessary information to aid you in your riding. Whew, electronics galore. The bike has a wheelbase of 1,478mm and a 31.9-inch seat height. Stopping power is provided by the radially-mounted Brembo m4.32 four-piston calipers and dual 320mm disc brakes in front. At the back, there is a single 245mm disc and twopiston caliper.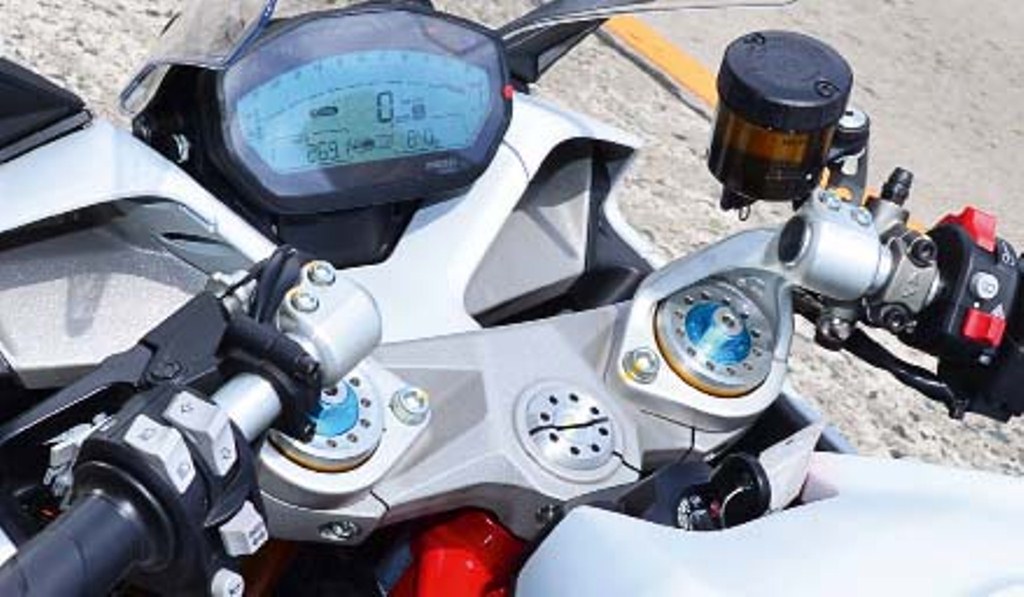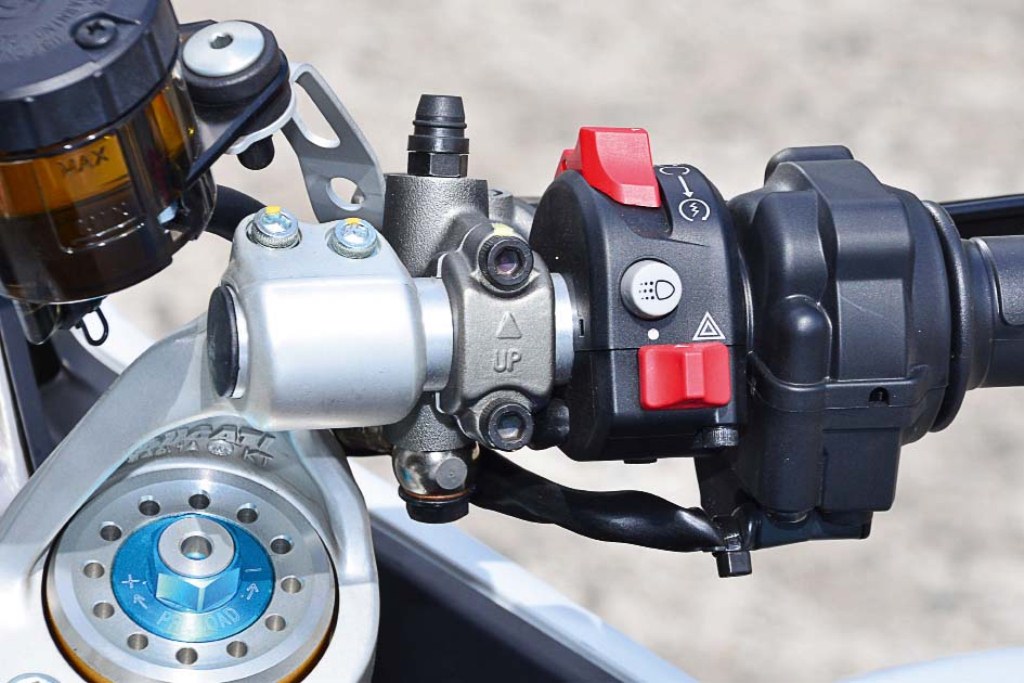 The shock provided on the Super Sport S that we tested is from Ohlins and 48mm Ohlins fork. Both the fork and shock are fully adjustable and a lot of riders will be pleased with that info. We were impressed with the brakes' bite during emergency situations including the performance in sudden front braking. Everything is aided by the impressive 120/70-17F and 180/55R Pirelli Diablo Rosso III tires. What a machine. You don't need to be a hard-core rider to appreciate this bike. With its Sport Touring feel, mainly because of the high set of clip-ons, and its footpeg placement – you will have a relaxed time riding a fully faired motorcycle. There is also the customizable windshield with up to 50mm in height adjustability. Quick and agile, and using the famed trellis frame and a V-twin engine from the Hyper 939, while having the beautifully adapted fairings inspired from the Panigale, there is no doubt that this bike is in its own category. The bike is beautiful in every angle and could even be the perfect bike for some riders.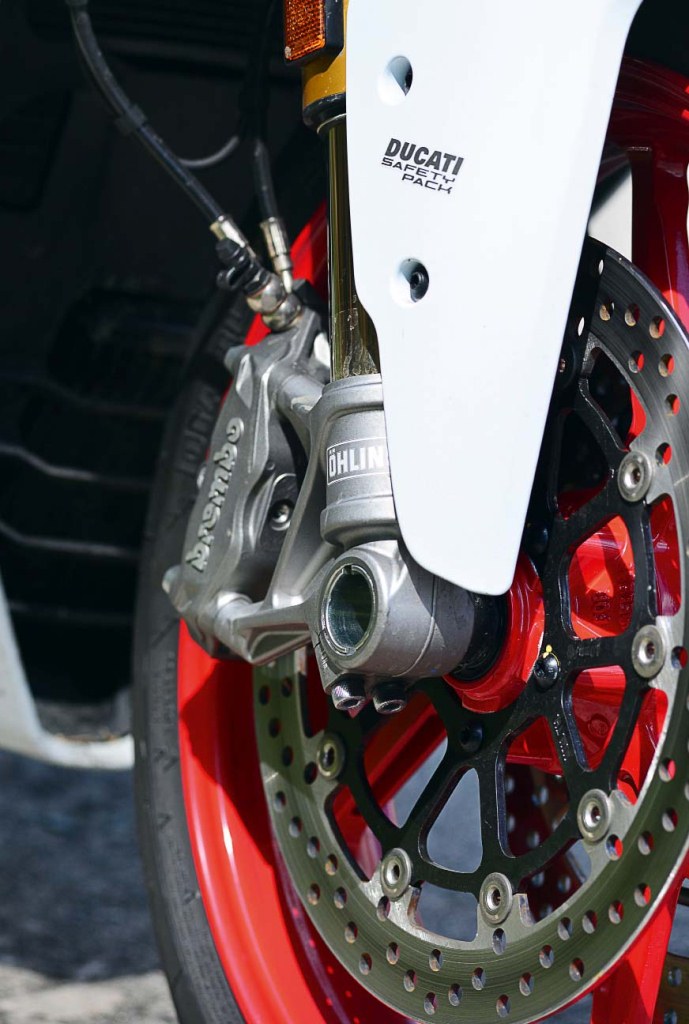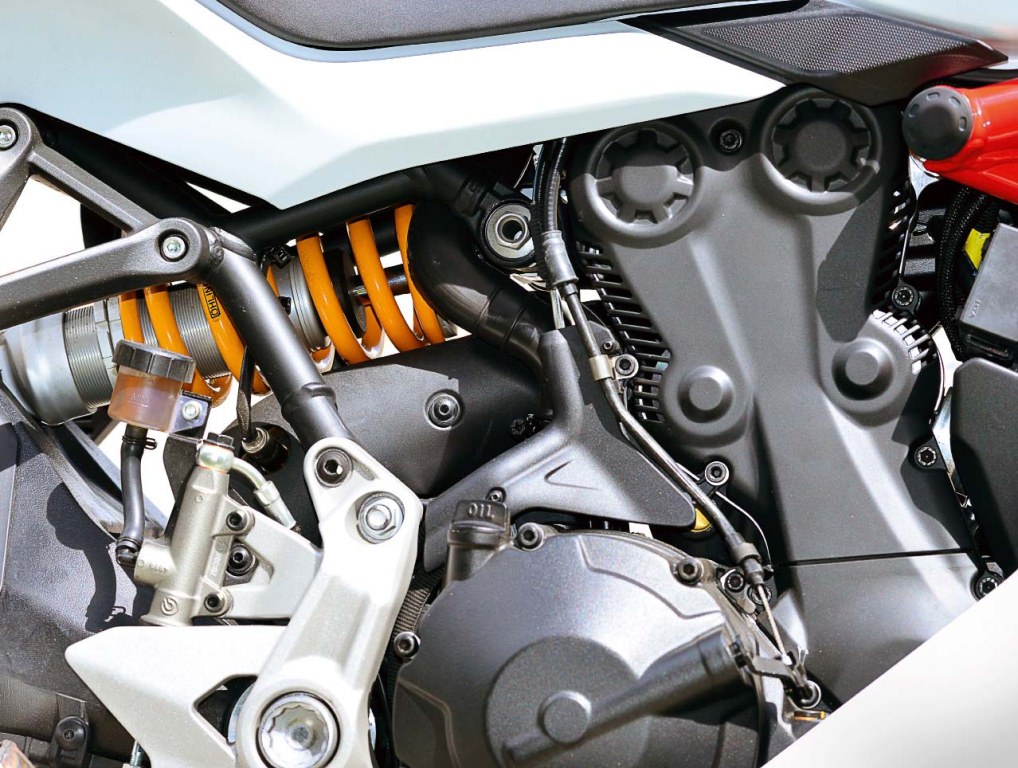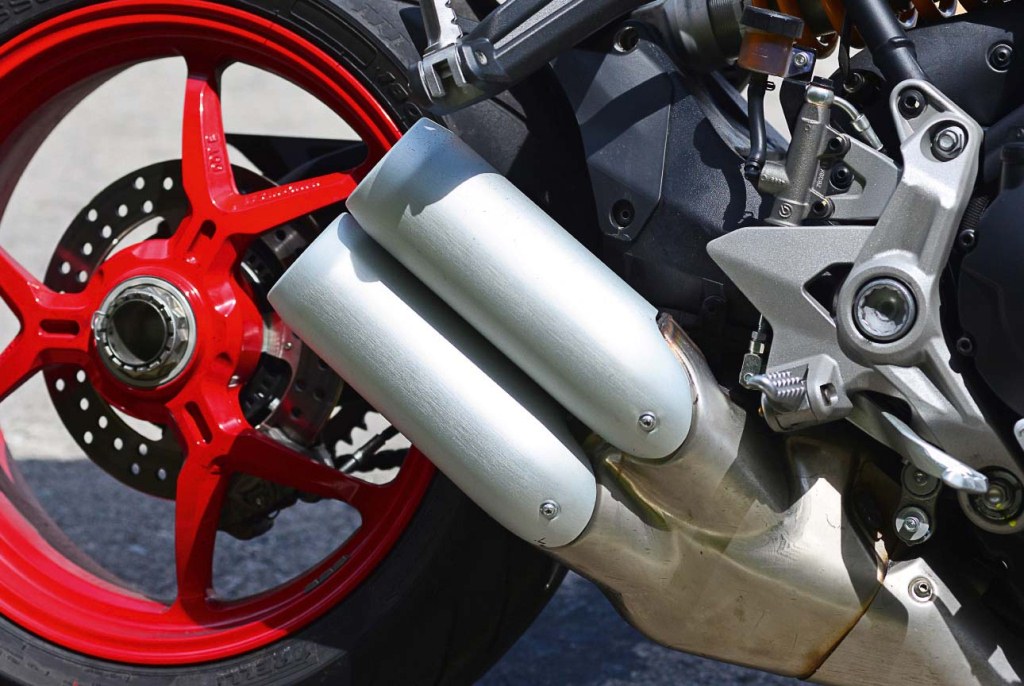 *This article was published in InsideRACING's Volume 15 Number 7 issue 2017.