Erika Ondillo: From Curiosity to Passion
Date posted on September 9, 2021
Share this
"What if I am the one riding that race bike? How does it feel competing? Will I also win?" These were the questions on Erika Ondillo's mind years ago and now she knows the answers.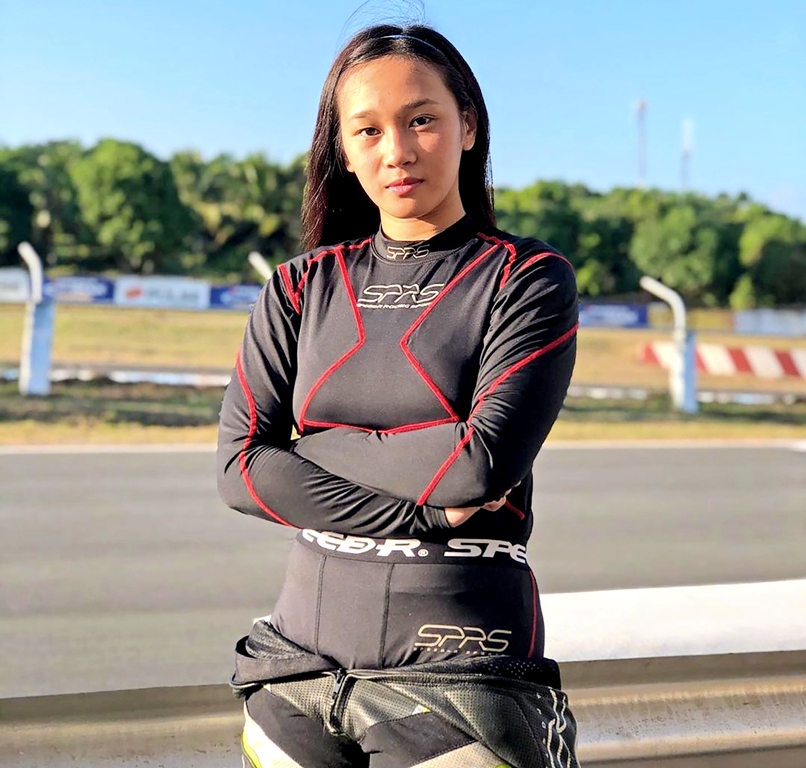 As most of her family members are males and motorcycle enthusiasts especially her twin uncles Mark Paul and Mark Anthony, Erika eventually learned how to ride motorcycles. She was 13 when she started riding and that time she was only allowed to do so inside their subdivision. When Erika turned 15, her older brother Mark Djereck Ondillo made his comeback in circuit racing after stopping his career in pocketbike kids. She accompanied her brother in the race events he competed in to watch and support him race, went up the podium and took home trophies. "Out of curiosity, I started thinking like 'What if I am the one riding that race bike?' 'How does it feel competing?' 'Will I also win?'  Then that's when my uncle Poy (Mark Paul) decided to give me chance to try what it feels to ride a race bike inside the racetrack. He taught me the basics and mentored me the rules and the ways how I could improve my riding skills," recalled Erika.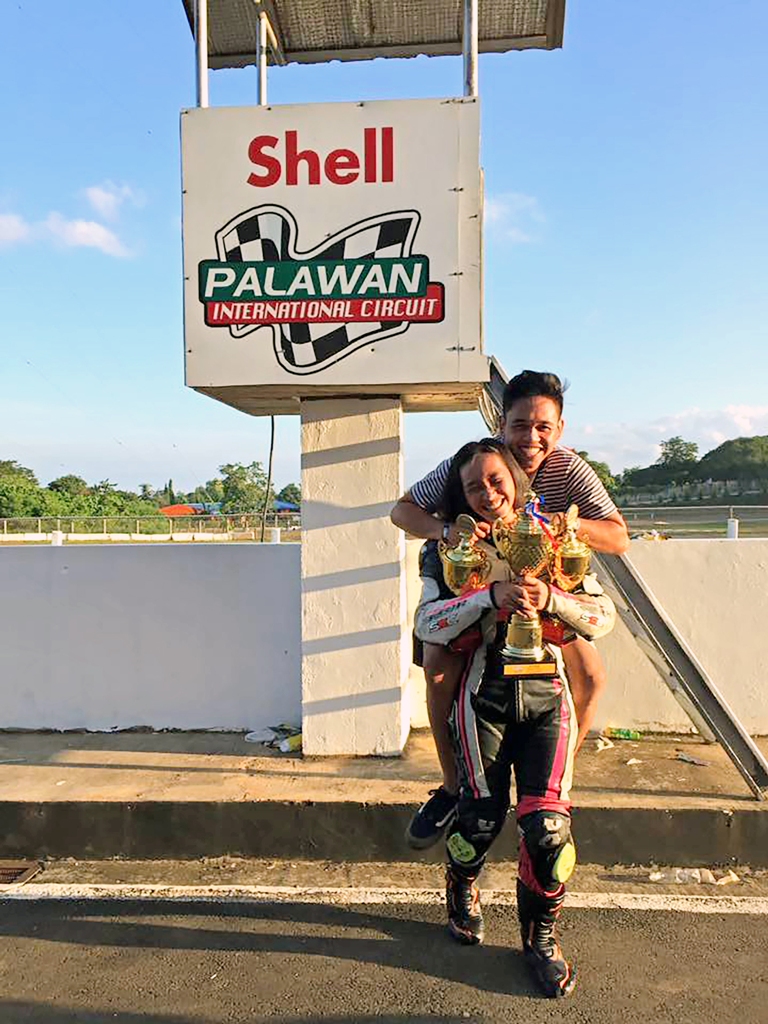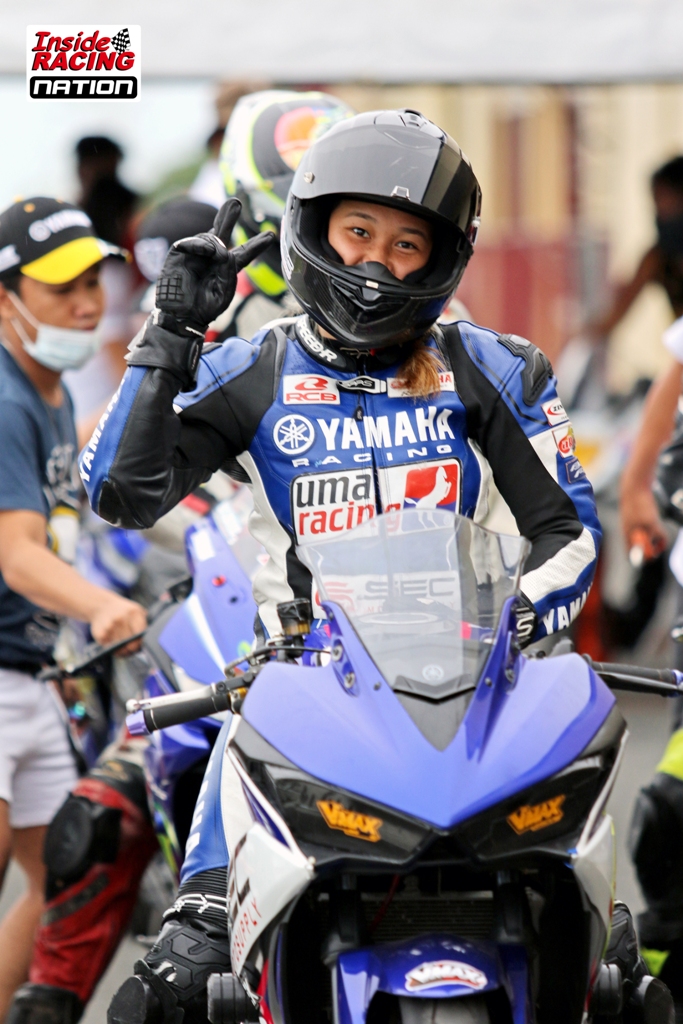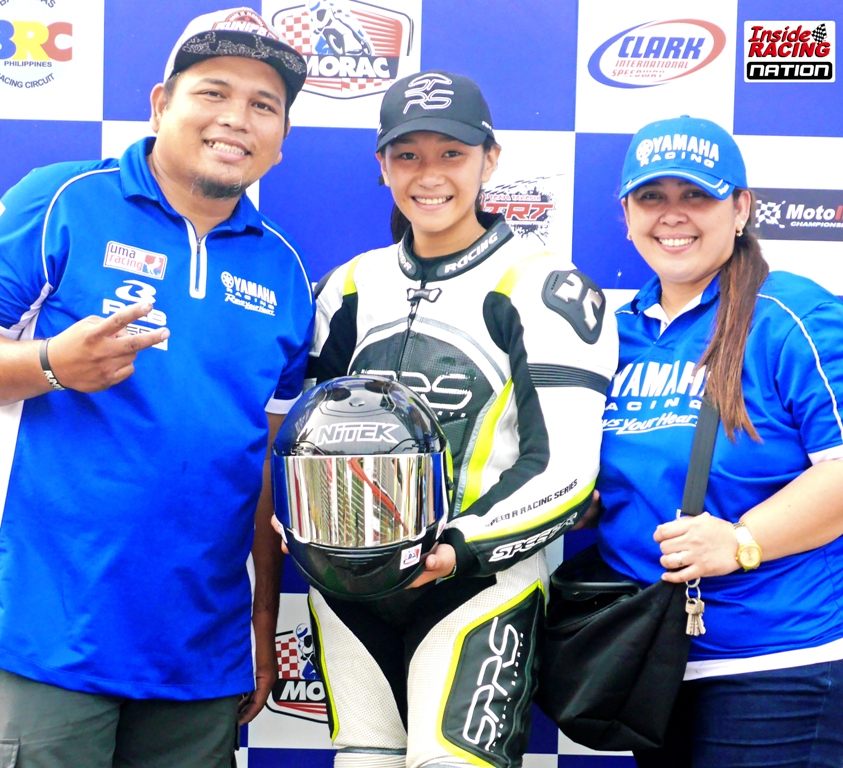 This lady rider from Taytay, Rizal had her first race in 2016. It was a track day event of the Buncio family called MBFGP wherein they held a category exclusively for lady riders. Since watching circuit races, she became close friends with some lady riders and they are the reason why Erika was able to participate in the race. At that time, she doesn't have any safety gears and a race bike to participate and luckily, all the lady riders helped her by lending their extra gears and spare race bike so Erika can join them. After the race, she managed to finish second to the last and she's so happy that time because she actually participated/competed in an official race.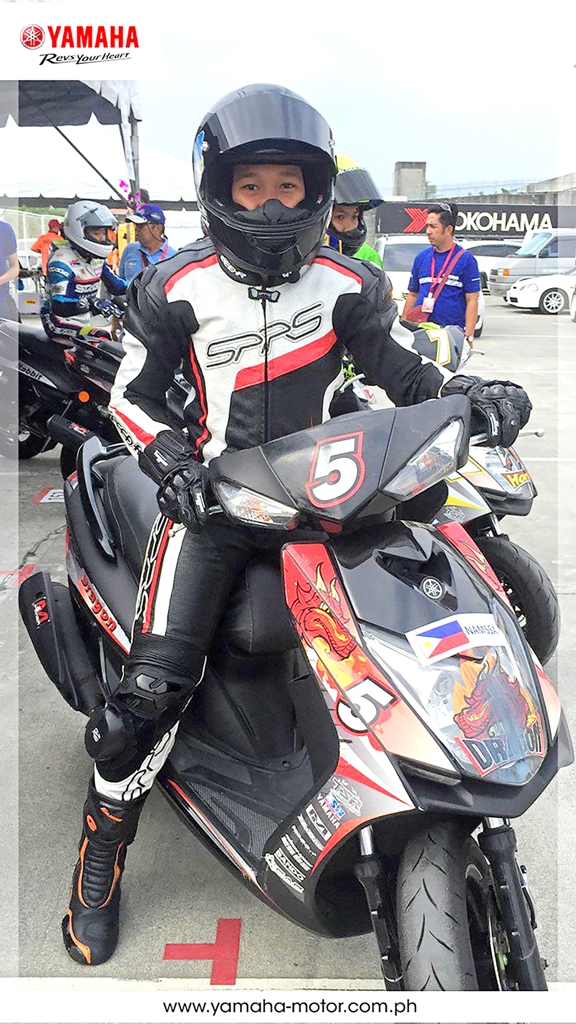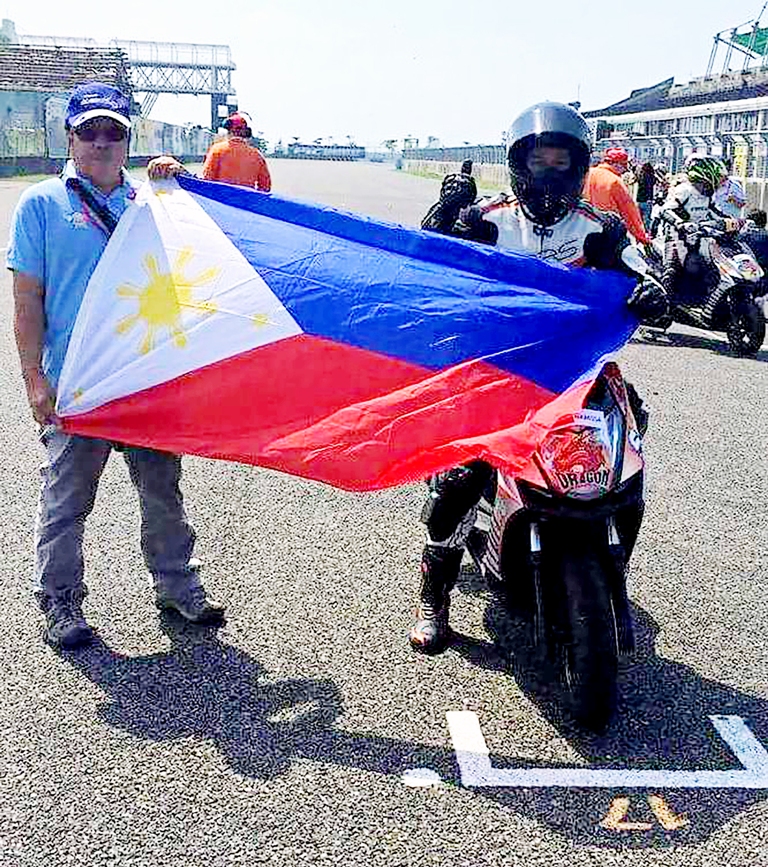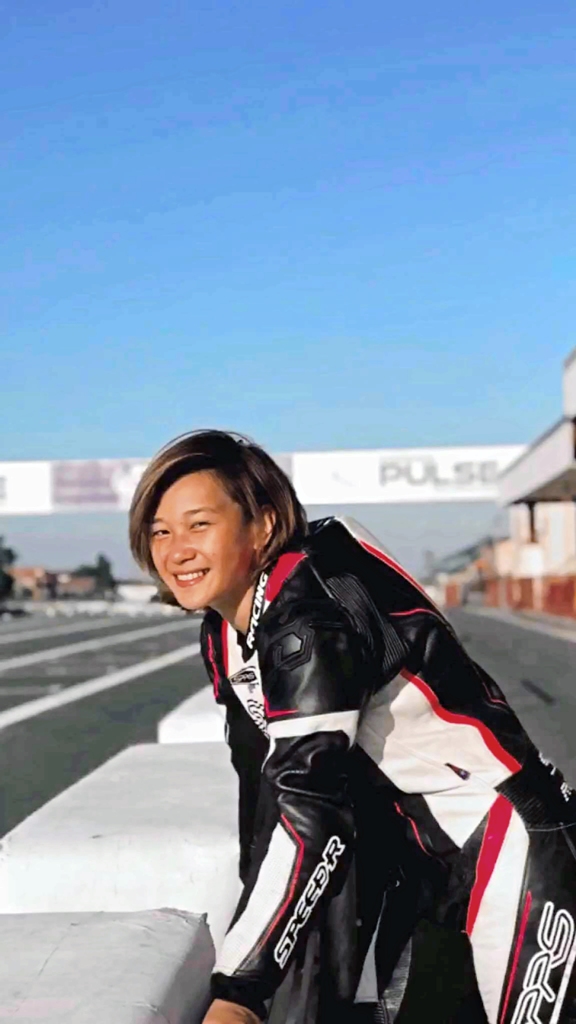 In 2018, Erika was the first female rider to represent the Philippines in the Asia Cup of Road Racing at the Penbay Circuit in Taiwan. She finished as 3rd runner up in the All Female category. She also competed at the 12th InsideRACING Grand Prix and finished fifth in the Phoenix Cyclomax USRA Super Underbone Trophy. She was hailed as the Fastest Privateer in that race class. That year, Erika also raced at the Carerra Grande where she won the overall championship title in the All Female category. She was the Vice-Champion Overall in the MTRT-TSR King of Underbone SL, Vice-Champion Overall in the MTRT-TSR All Female class, Champion in the All Female category of the 9th Yamaha GP Luzon Leg, Vice- Champion Overall in the 9th Yamaha GP Finals and 5th Runner-up Overall in the Honda Dream Cup. With her popularity growing and her skills being recognized, Erika was also featured in TV programs that year.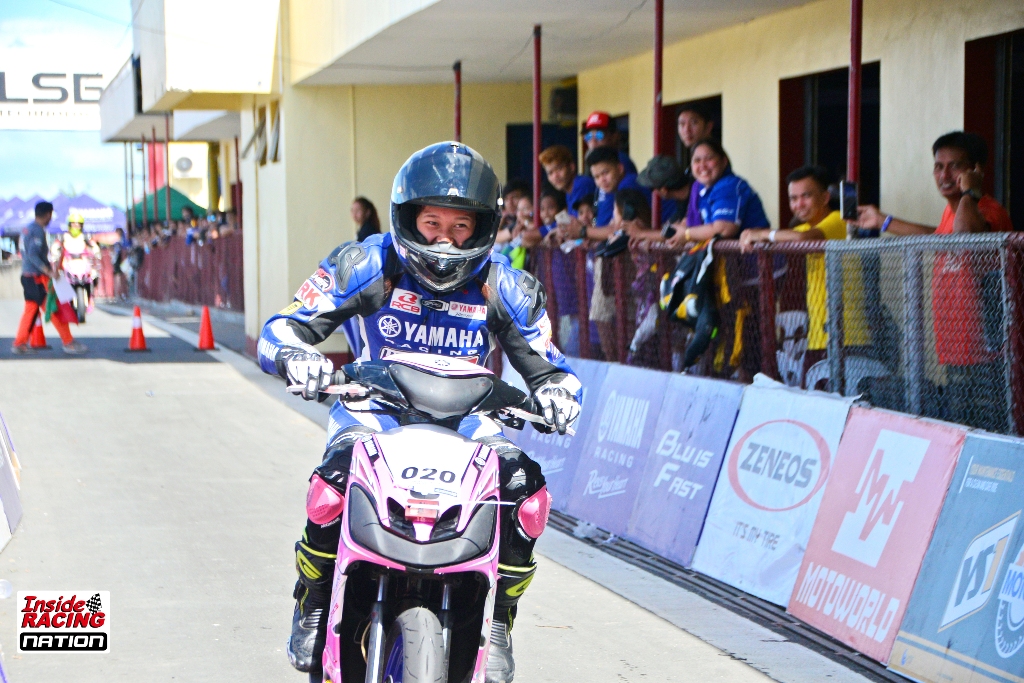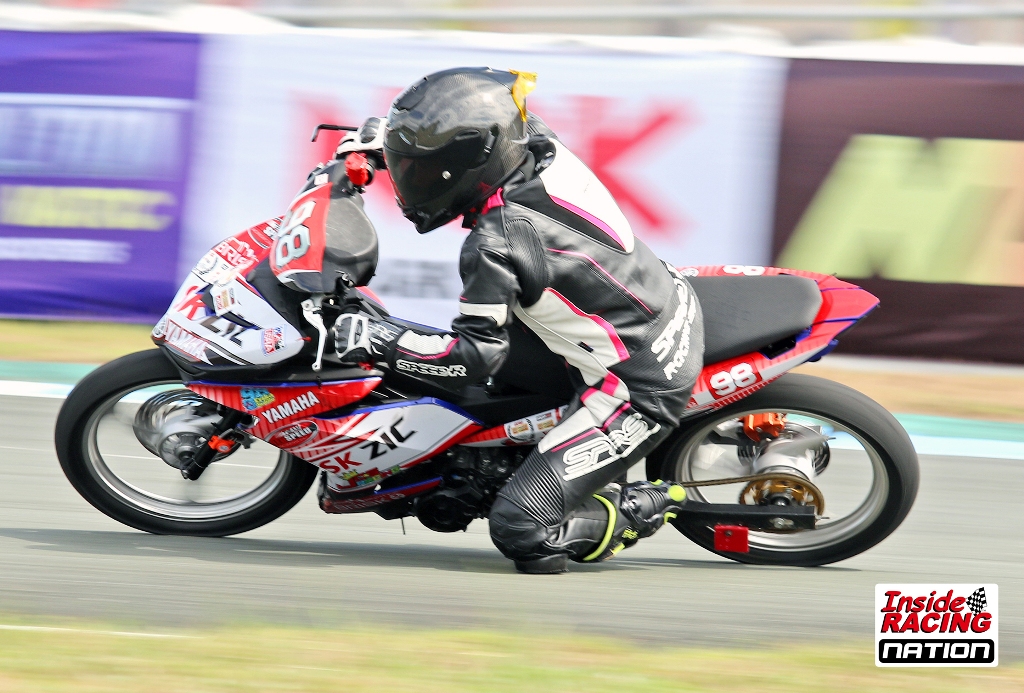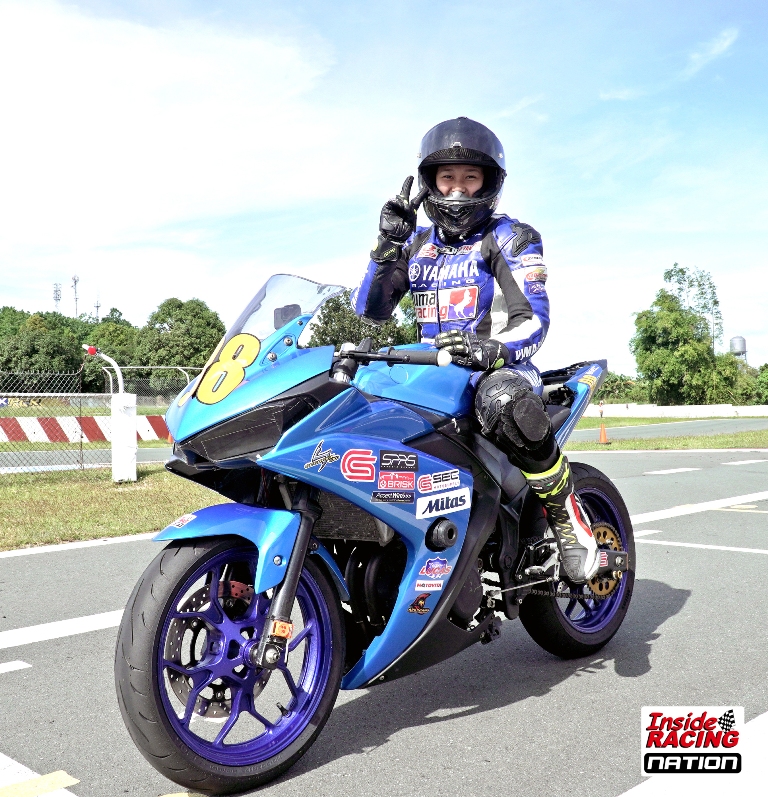 "My most memorable race so far was my race in Penbay Circuit, Taiwan in 2018. I was one of the first Filipina riders to compete in international race. I've competed alongside with my teammate representing Team Philippines in the Asia Cup of Road Racing (ACRR) wherein I was able to take home 3rd place Overall in All Female Category and we placed 3rd Overall in the Team/Country Award  with the help of Yamaha Motor Philippines," shared Erika.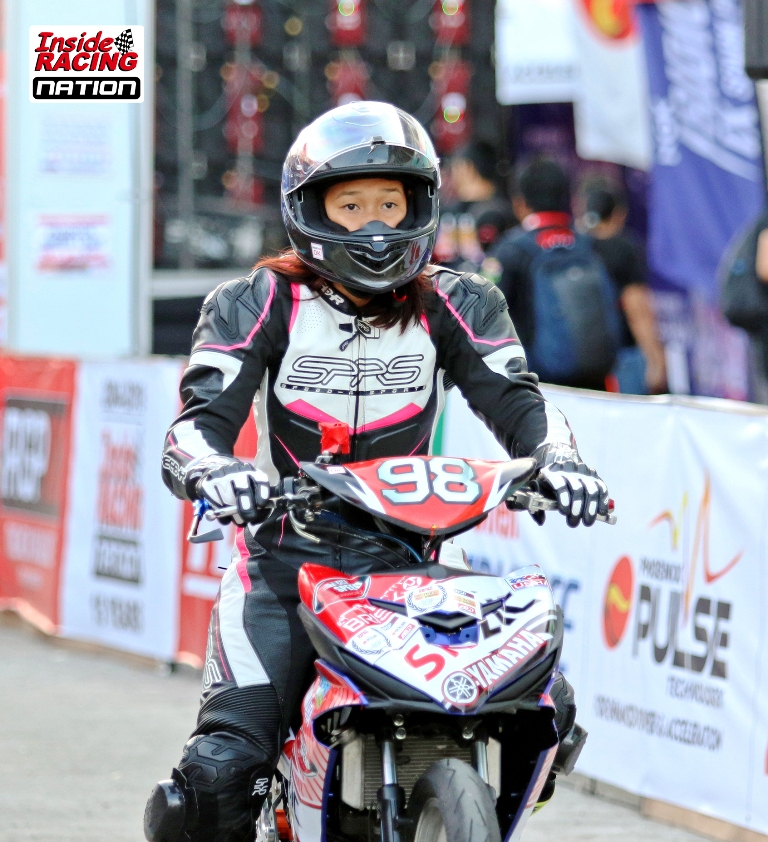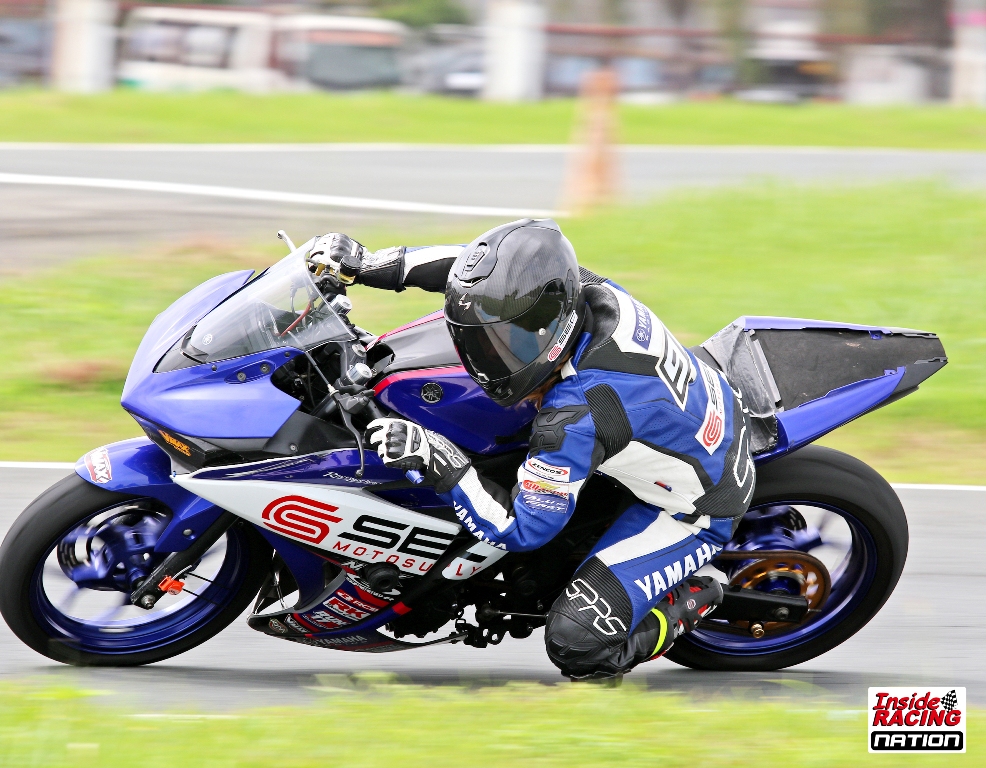 Racing and winning continued for Erika in 2019. She bagged the Overall Champion title in the All Female class of the 10th Yamaha GP as she champed as well in the MTRT-TSR All Female and UB150 EFI Intermediate categories. Erika also ventured in the Pirelli Cup and she finished as 3rd runner-up overall in the Light Weight A class. She is one of the competitors at the Yamaha-UMA Nationals Road to ARCC but it was postponed because of the pandemic.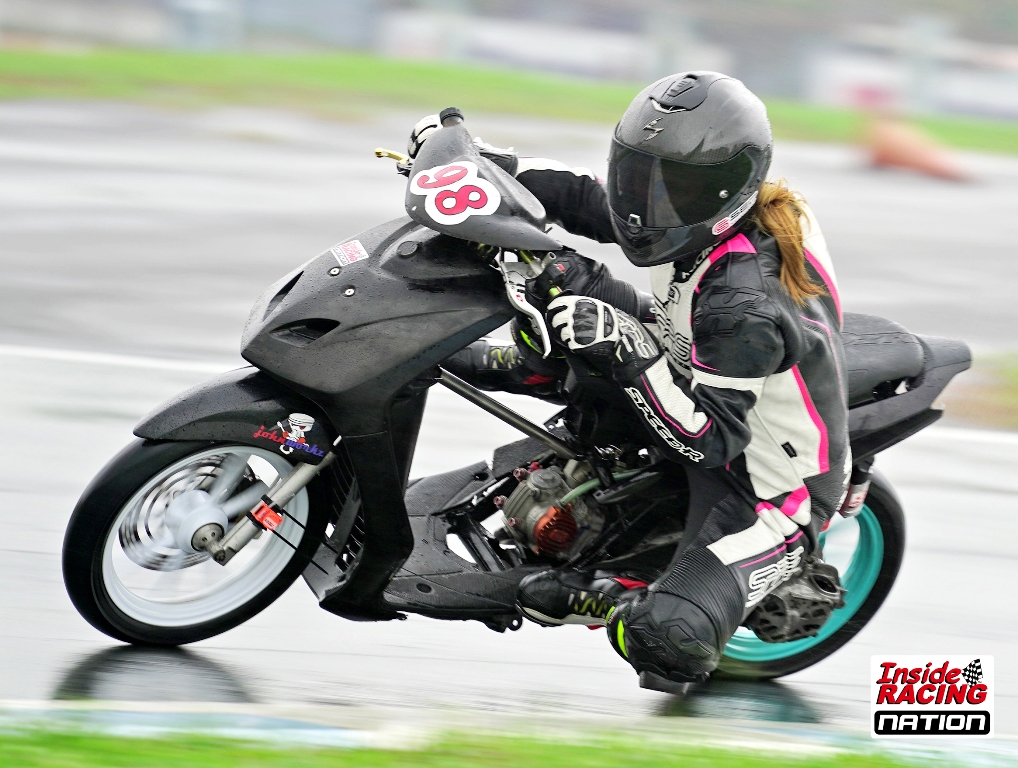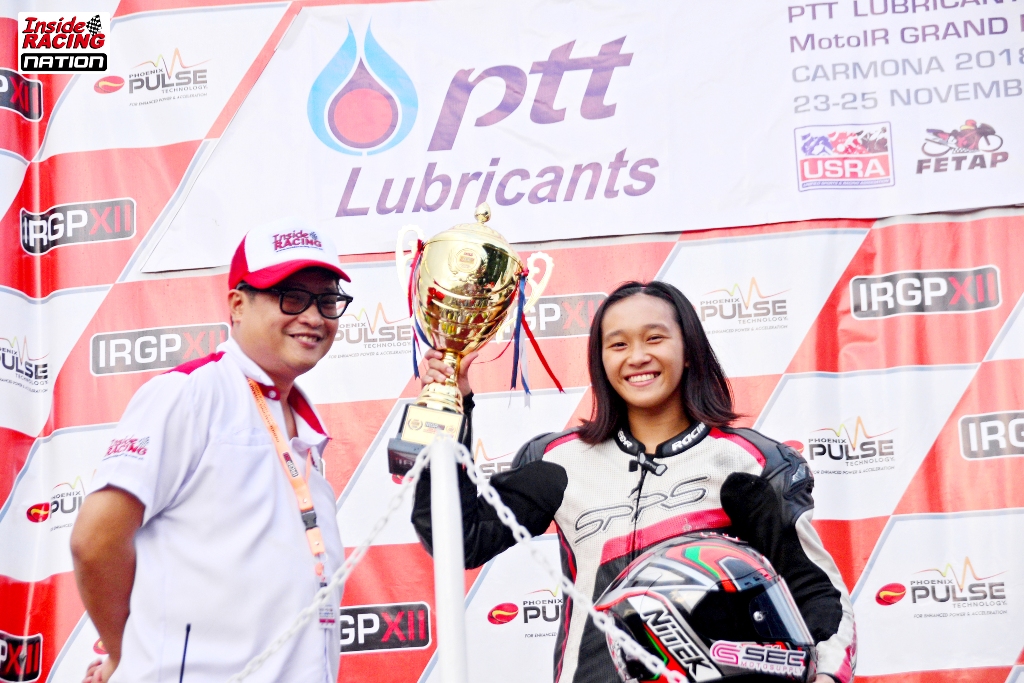 "As a racer, I always feel that I'm an underdog and I never see myself ahead of others. For me, It's always like I'm a beginner every race. I always learn new things/skills while battling with my opponents but even though I know myself that I'm an underdog, I always keep my "never say die" attitude until I cross the checkered flag. I always give my best to finish every race I compete in," stated Erika.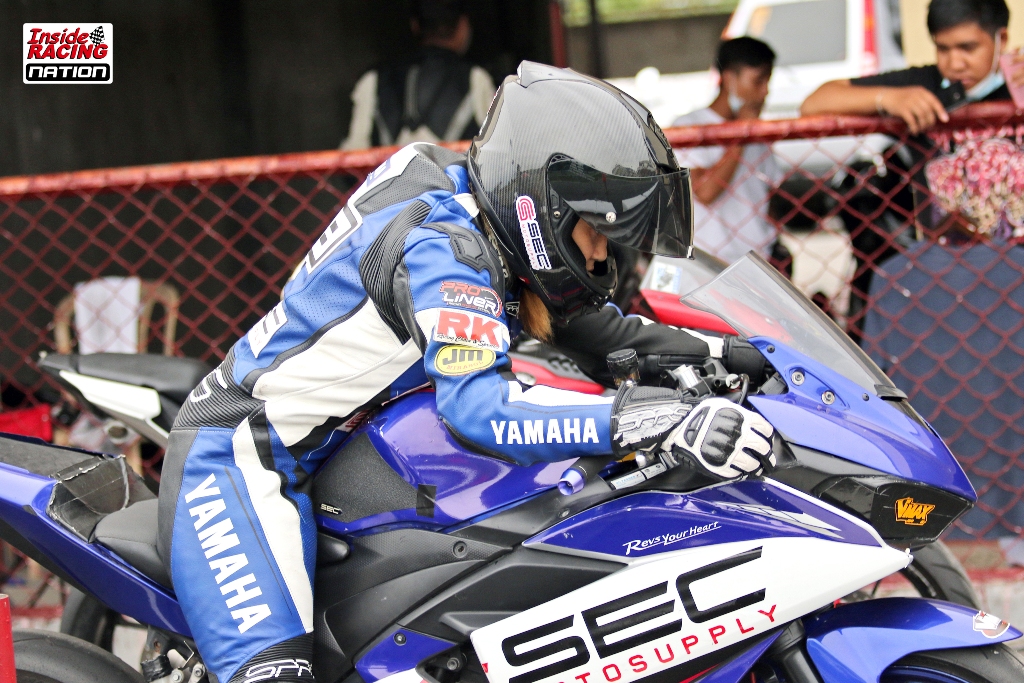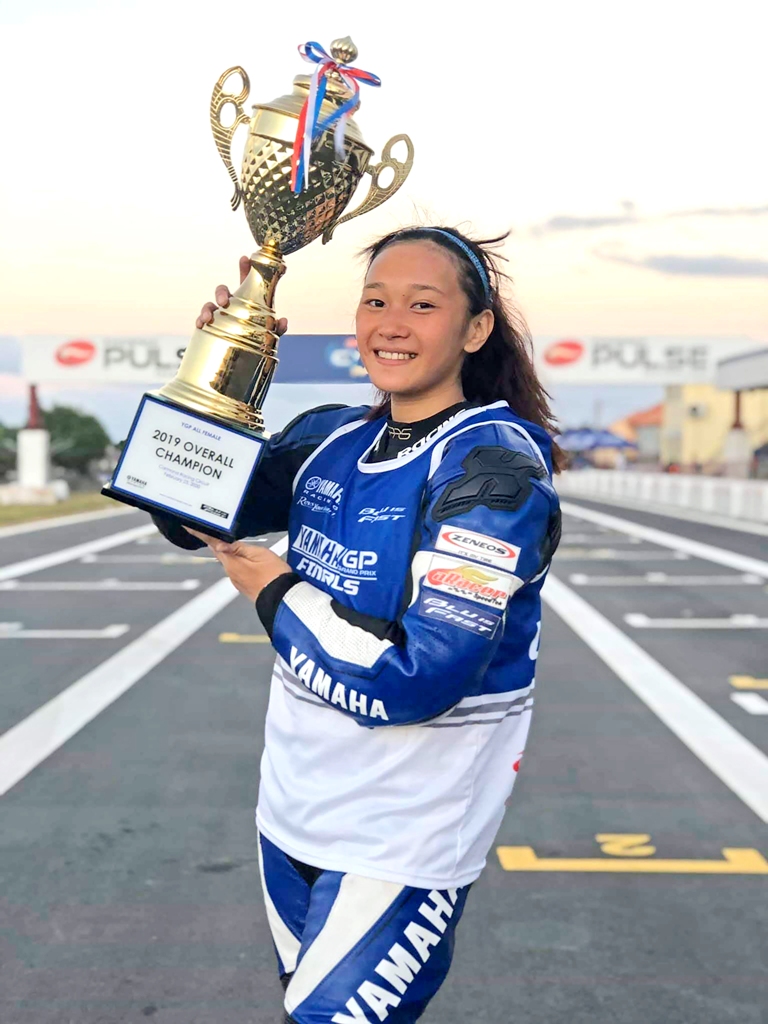 Being considered as one of the prominent lady riders in the country is a very big compliment for Erika. "I feel very blessed and proud of myself because being one of the prominent and known lady riders is a major honor for me and this wouldn't be possible without the support of the people who believes in me," she said.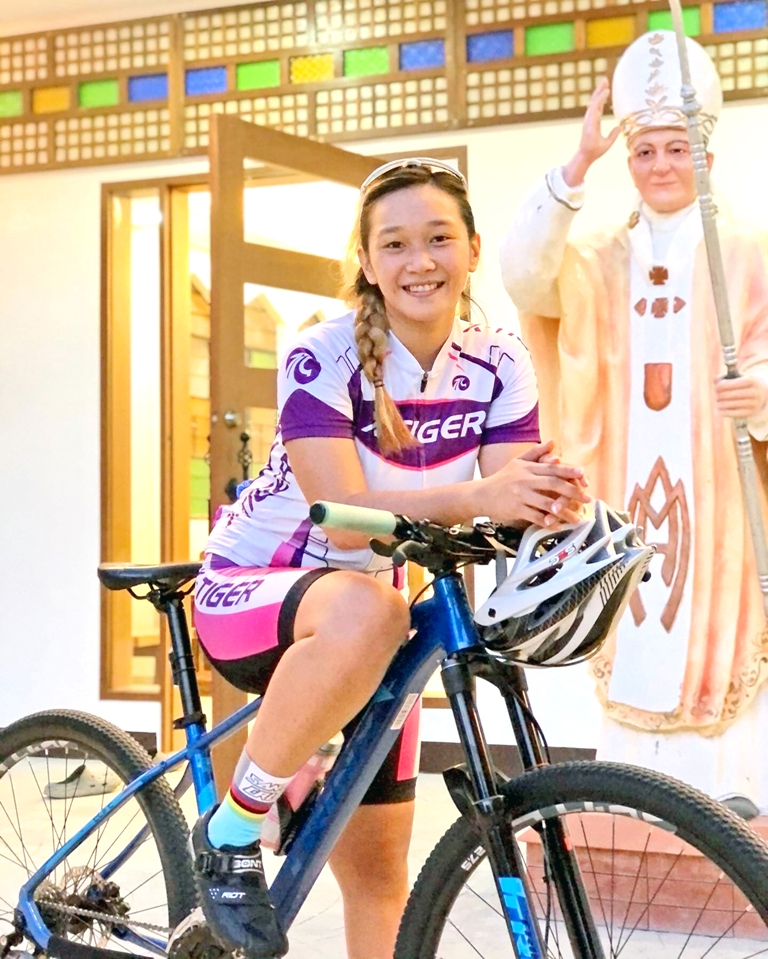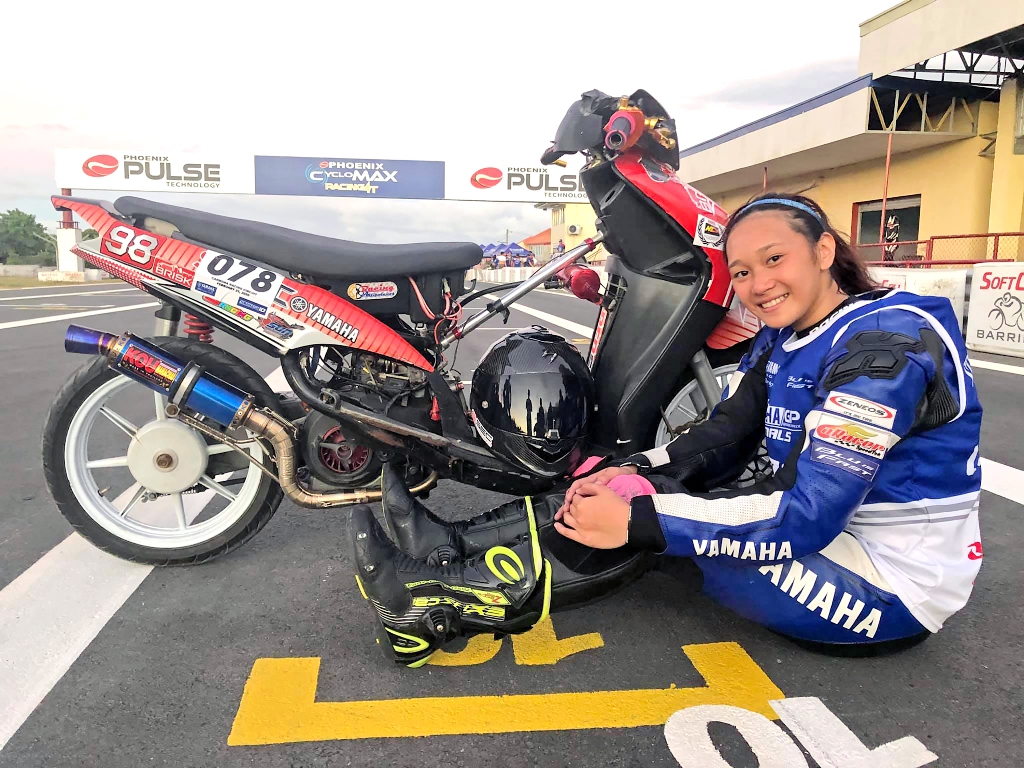 Erika aims to improve her skills and be more competitive in every race she will participate while reaching her dreams which are to represent the country in as many international race as possible and to become a successful trusted pediatrician.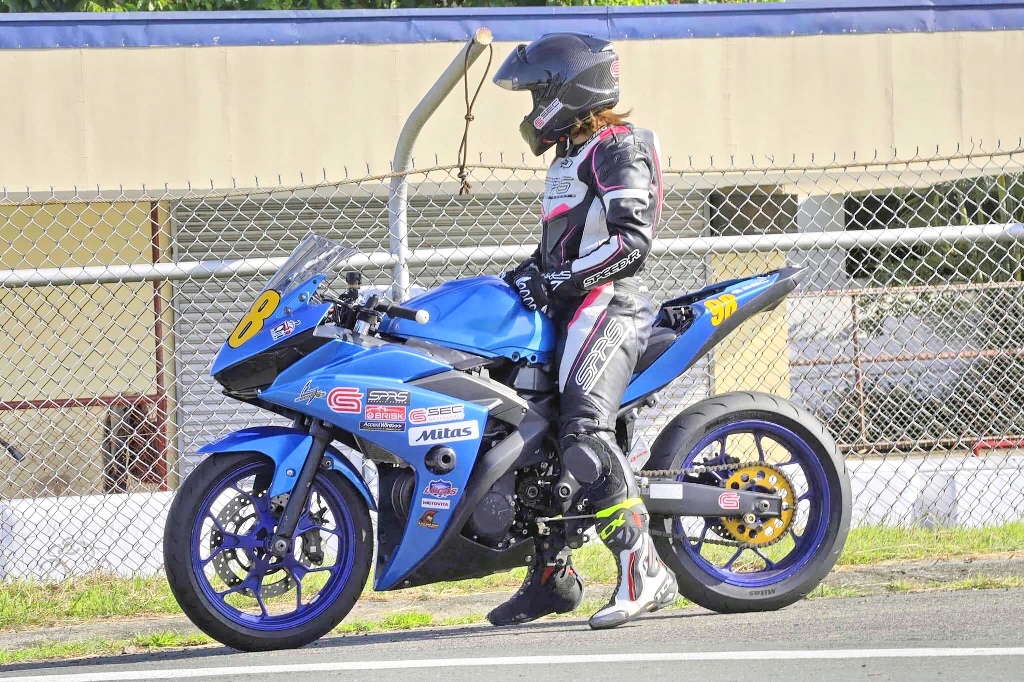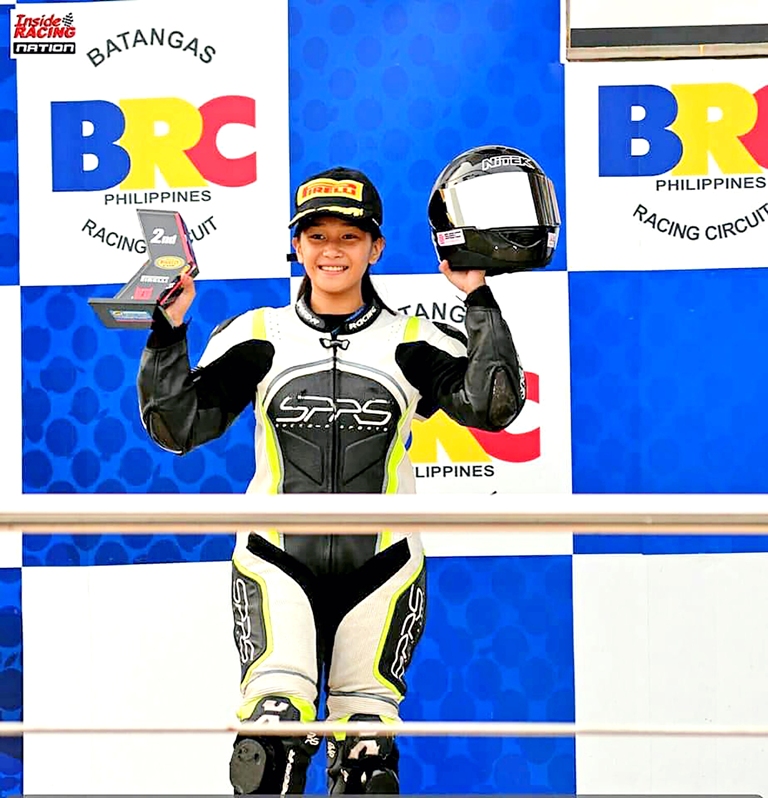 Aside from racing, Erika's hobbies are reading manga/Japanese comics and watching anime. Whenever she has nothing to do after finishing school works, she sometimes read manga or watch anime and she also goes cycling with her friends as a workout routine to keep herself physically fit.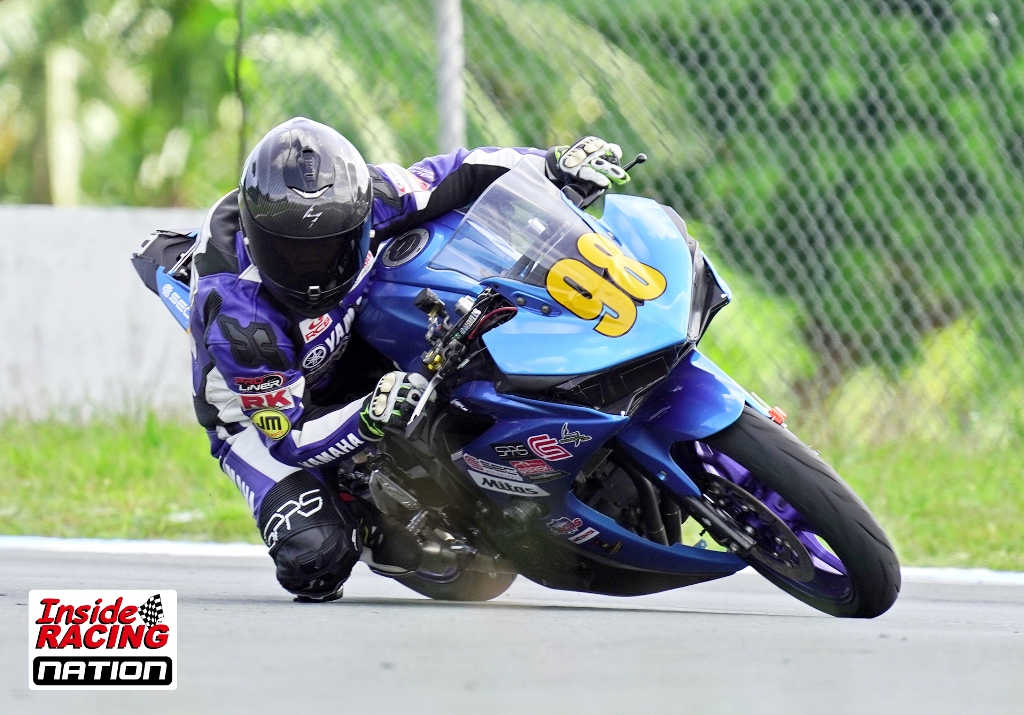 "Thank you so much to all the people who support me. I wouldn't be where I am today without any of you. Big thanks also to my ever supportive sponsors: Yamaha Motor Philippines, RUN17s Wear Pinas, Mitas Tyres Philippines and most especially, Boss Bryan and Stephen Secosana of SEC Motosupply Philippines," Erika expressed.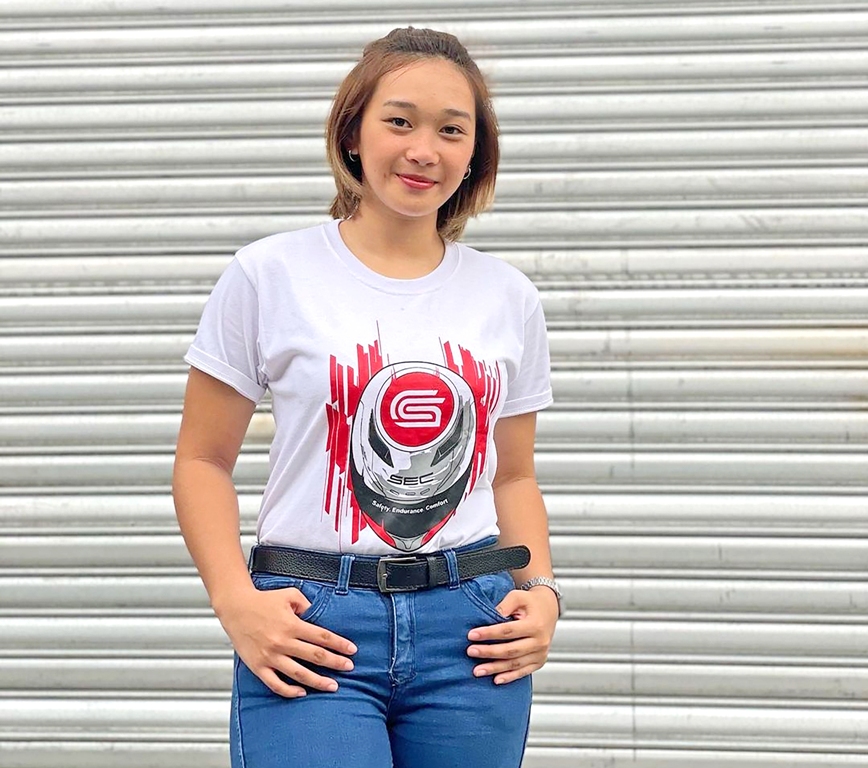 To ladies who also want to race, Erika has this advice, "We can, we could, we will and we should let everyone know that ladies like us can also dominate in this male dominated sport. You just have to believe in yourself and push your limits further."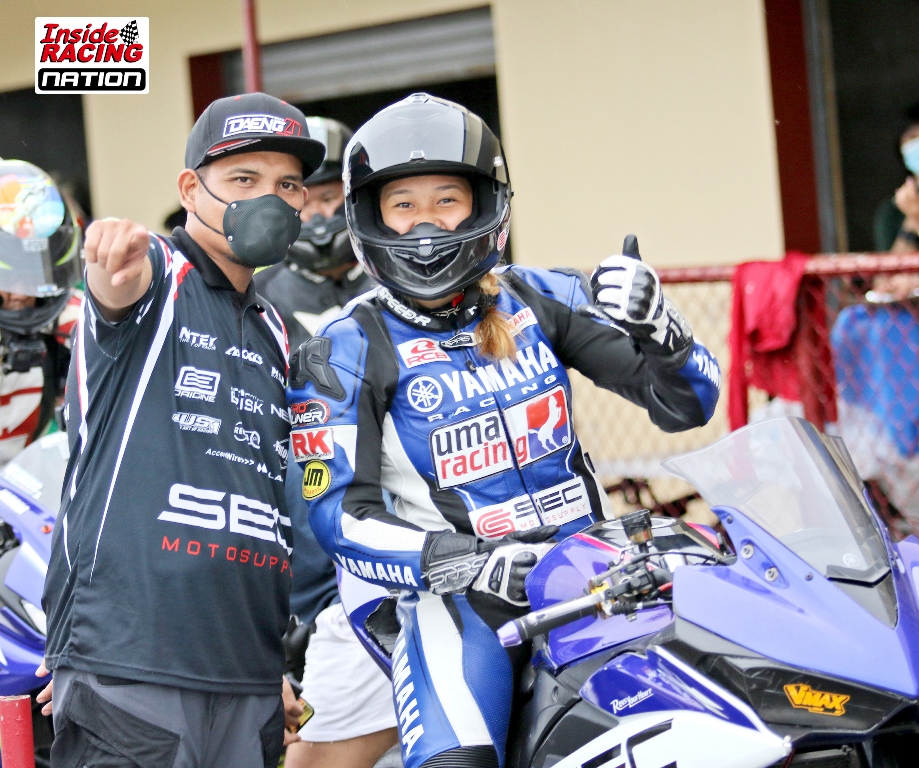 some photos provided by Erika Ondillo
This was published in InsideRACING Magazine Volume 19 Number 4 issue
Thank you for visiting insideracing.com.ph. While you are here, kindly don't forget to click on our advertisers ads above, visit their site and consider them for your motorcycling needs. It will help us a lot.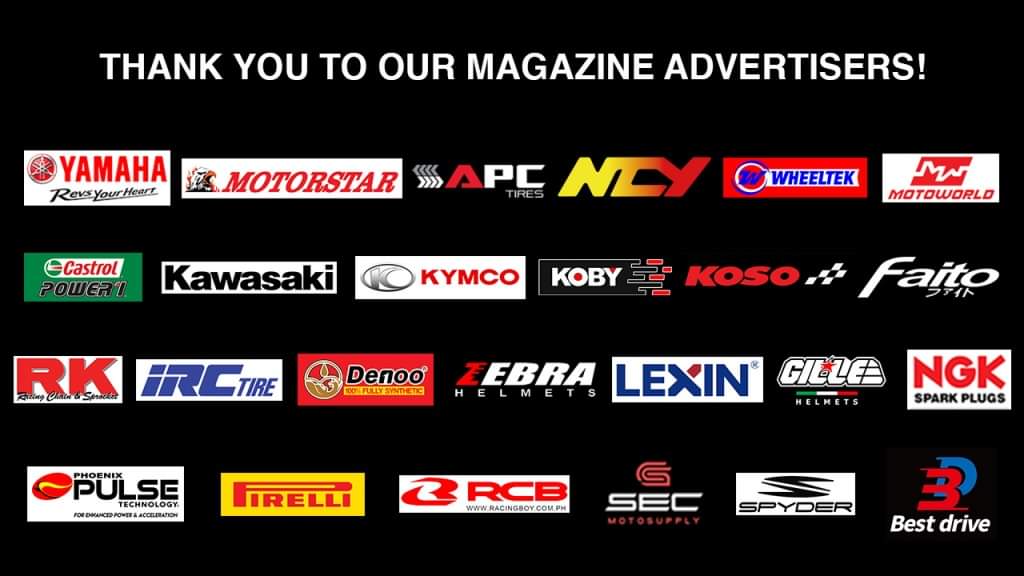 You can also order a copy of our monthly print magazine for more riding contents to read and enjoy at your leisure anytime by clicking here.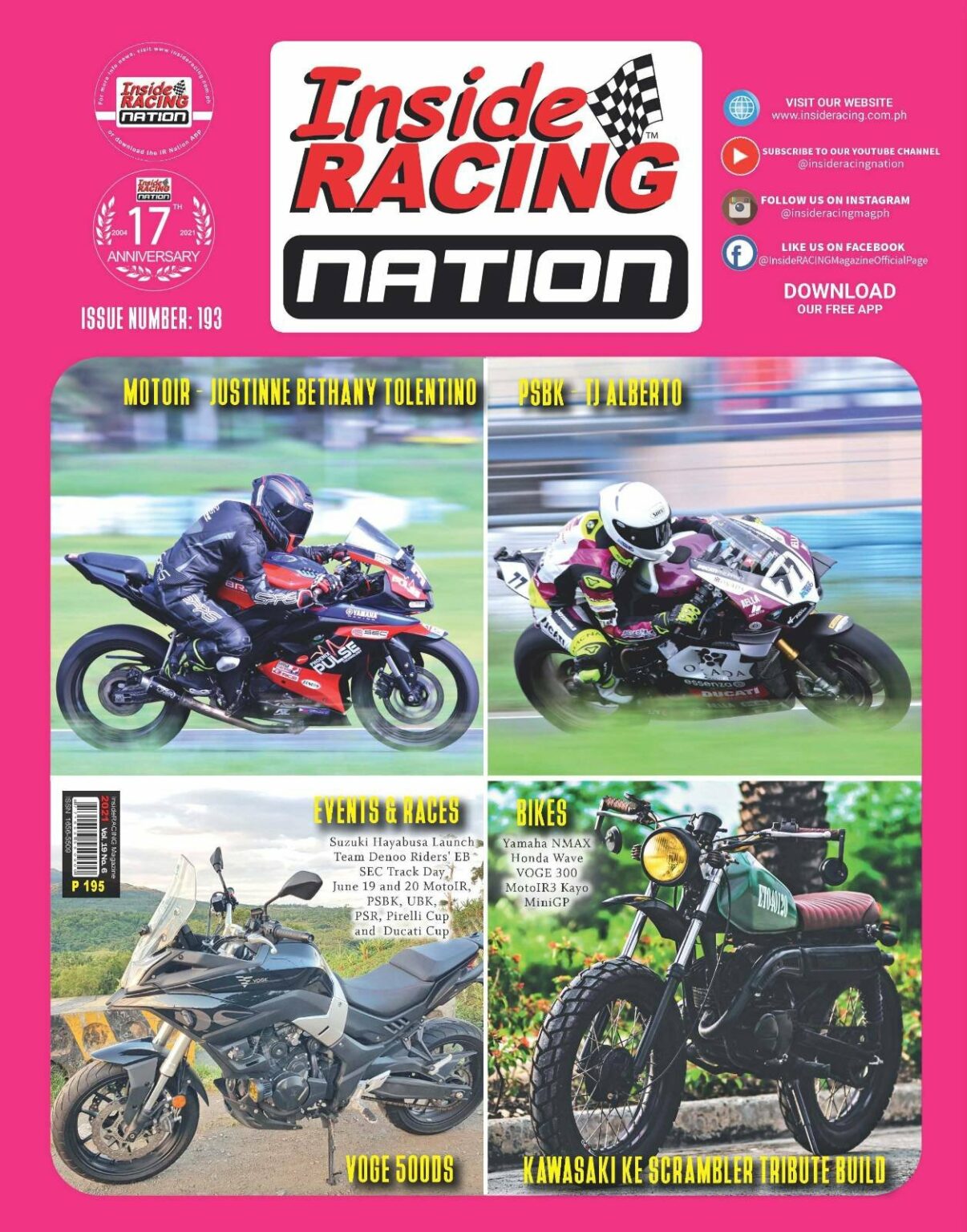 You may also express your thought below through the comment section. You may also follow us on Facebook, on Instagram @Insideracingnation or subscribe to our YouTube channel.