Exciting Finale For KTM Dukehana
Date posted on February 8, 2020
Share this
After touring the country with 6 legs, KTM Dukehana had its final round for 2019 in Cavite. It has been a thrilling competition and the finals saw the best indeed.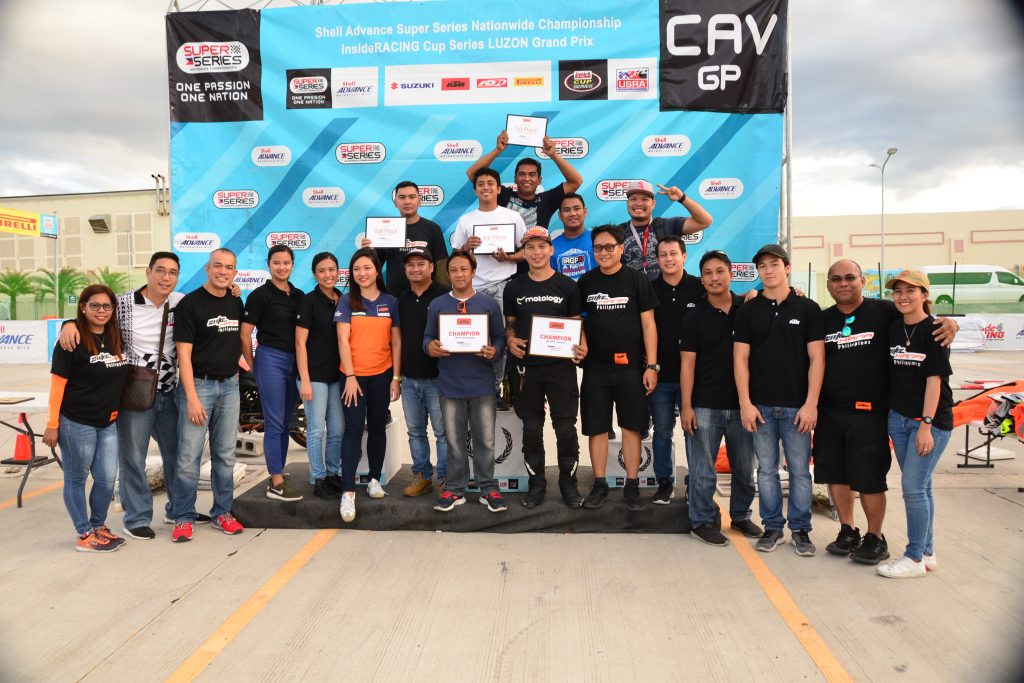 The Acienda Designer Outlet Mall in Silang was the venue for the last round of KTM Dukehana this year. The nationwide series organized by InsideRACING and The Racing Line in partnership with KTM Philippines had legs in Novaliches, Antipolo, Davao, Bacolod and Cebu before Cavite.
The Dukehana is a motorcycle duo time attack challenge. Participants navigate the course in the best time that they could, striving not to step a foot down or hit a cone which will result into additional time penalty. They must tackle the course in the right direction as well. After an elimination round, the top 8 then battle it out and the final four were determined and the two finalists then went head to head. The Dukehana has three classes – 200 Duke, 390 Duke and Open class.
A good number of Duke owners and riders participated in the final round. It was an exciting competition especially in the final heat.
Kengemil Sta. Ana's endurance and skills were remarkable. He joined all three classes and went up the podium three times. Sta. Ana won the 200 Duke category and placed second in both the 390 and Open classes. Runners-up in the 200 Duke category were Gerald Basingan and Romie Ian Morales.
The travel was worth it for Sylvester Ramirez who came all the way from Cebu. Ramirez showcased his highly regarded moto gymkhana skills as he was the one to register the fastest time of the day and he dominated the 390 Duke and Open categories. Aside from being a renowned motorcycle time
attack participant, Ramirez is also a circuit and road racer. Kengemil Sta. Ana and Romie Ian Morales placed second and third in the 390 Duke. Tomas "Iraq" Bauzon Jr. joined Ramirez and Sta. Ana in the podium of the Open class. Winners received certificates and premium items from KTM Phlippines 2019 Dukehana champions were recognized that day. Sylvester Ramirez champed in the 390 Duke class while Iraq Bauzon was the Open class overall champion. Bauzon was also the 2019 MotoIR1 champion and he used a KTM RC200 in the series.
Luzon legs of the 2019 Dukehana were organized by InsideRACING while VisMin rounds were held by The Racing Line. Both organizers provided timing system for each leg.
"Ready to Race" Austrian motorcycle brand KTM has a solid following worldwide. Adventure Cycle Philippines/KTM Philippines is part of the Ayala group and has a manufacturing plant in Laguna.
RESULTS
200 Duke
Kengemil Sta. Ana
Gerald Basingan
Romie Ian Morales
390 Duke
Sylvester Ramirez
Kengemil Sta. Ana
Romie Ian Morales
Open Class
Sylvester Ramirez
Kengemil Sta. Ana
Tomas "Iraq" Bauzon Jr.
*This article was published in InsideRACING's Volume 17 Number 10 2019 issue.