Face Shield Mandatory for Public Transportation from August 15
Date posted on August 13, 2020
Share this
Per DOTr Memorandum Circular 2020-014 dated 03 August 2020, ALL public transport passengers MUST wear FACE SHIELDS, apart from face masks, starting 15 August 2020.
This covers public transport passengers in the sectors of aviation, maritime, road, and railways.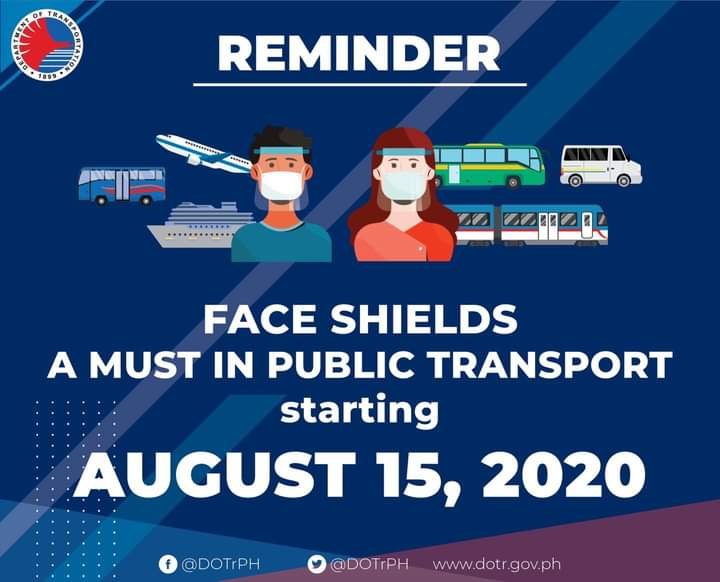 The mandatory use of face shields intends to provide an additional and essential layer of protection for the riding public, in order to minimize the risk of contracting the Coronavirus Disease 2019 (COVID-19).
And as emphasized by Secretary Tugade, "No amount of protection is too much when it comes to HEALTH and SAFETY, especially that we are battling an invisible enemy."
Source DOTr