Faito Racing Philippines Showroom Grand Opening
Date posted on August 8, 2015
Share this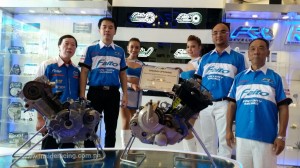 After a public launch during this year's IR Bikefestival and Tradeshow last March at the World Trade Center, Faito Racing Philippines formally opened their impressive showroom today at Caloocan City.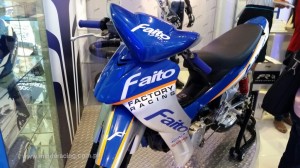 The world class showroom showcases Faito Racing's 10 different product segments that are designed nad tested for use on motorcyles, underbones and scooters 250cc and below. Present during this important occasion were Faito Group Managing Director Mr.Willet Teoh form Malaysia, Faito Racing Phils. President Mr.James Agabin and Operations Manager Mr.Sheldon Ang.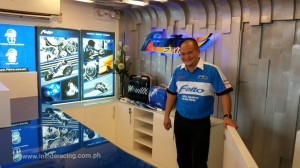 Faito is a leading brand with impressive track records for delivering innovative performance parts with Japanese technology developed by highly skilled R&D Team. Their Slogan is ABSOLUTE PERFORMANCE and has established a strong following in the Asian region since starting in 2004. "We are happy to partner with the Faito Group  from Malaysia to bring these fantastic products to the Philippines", said Mr. James Agabin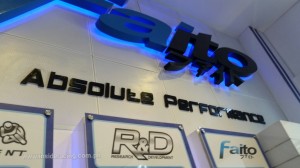 Their product lines  have three levels of philosophies; STREET- same price as OEM but offers better performance; SPORT – offers sporty perfromance for aggressive street rides but with emphasis on safety and durability; and EXTREME which is high performance designed for racing use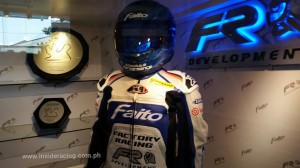 The showroom is located at 137 M. Asistio Street in Caloocan City. Visitors and clients will also see Faito Racing machines and trophies they won in the Asia Road Racing Championships.
Watch out for a full report in InsideRacing magazine.