IR Update: Familiar faces dominate 2nd edition of Jariel's Peak Uphill Climb Challenge
Date posted on December 14, 2015
Share this
In the 2nd edition of the much anticipated Jariel's Peak Uphill Climb Challenge, several old faces and a few new ones topped their respective classes by being the fastest of the day in the 30 kilometer uphill course.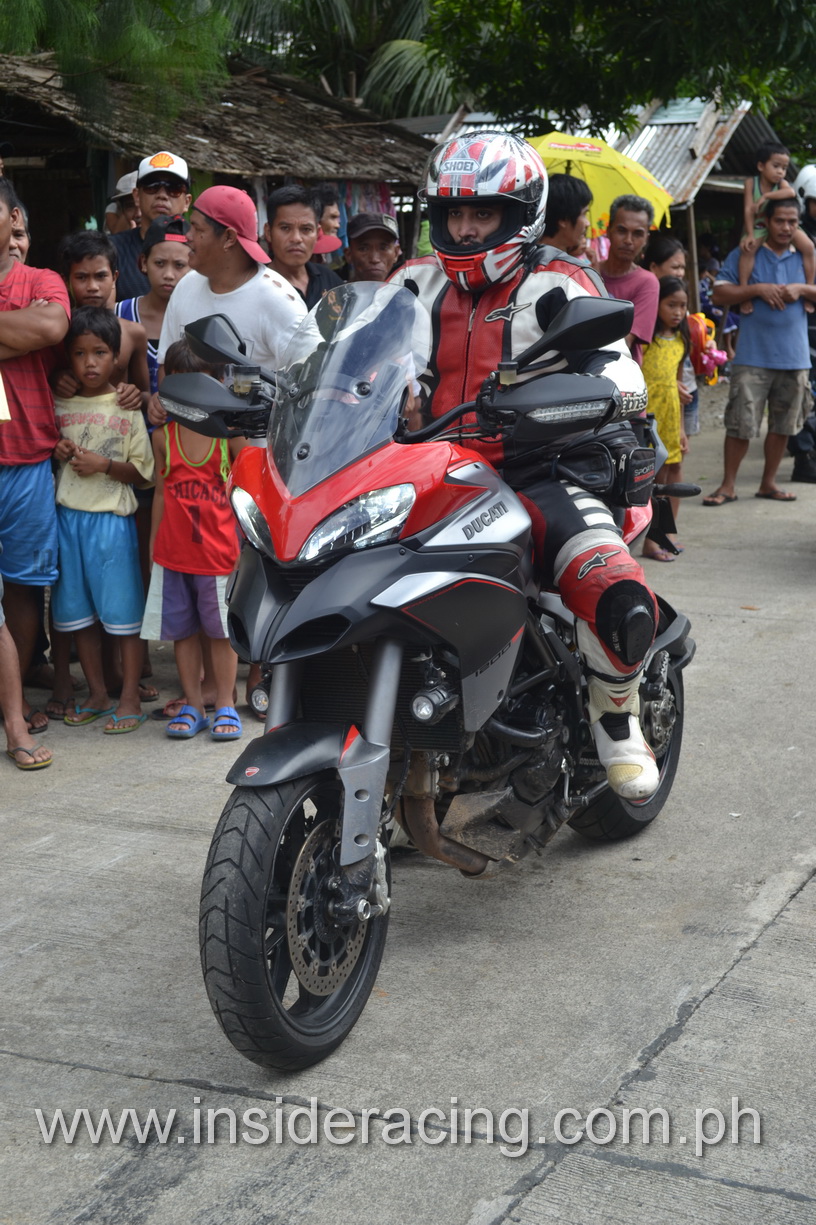 The previous year's King of the mountain, Club 200's Nikki Romero, once again was the fastest rider of the challenge. On board his Ducati Panigale, the former Superbike Rider of the year blazed through the extended 30 kilometer Infanta, Quezon closed track with relative ease as he finished in a fast 18 mins and 56 seconds and eked out a 5 second win over Jason Maligaya (BMW S1000R) in the Sport Bike Category. Another repeat champion, Mickey Mazo, on board his trusty Yamaha Mio was in perfect form as he negotiated the curves in a very fast 18 mins and 57 seconds, based on the official time sheet. It was a close battle between multiple time endurance first finishers Amarjit Sanghera and Eljun Victor who were both on their Ducati Multistrada 1200. Victor, who finished in 19 mins and 16 secs, was 2 seconds shy of equalling Sanghera's submitted time and thus settled for 2nd place in the Class 4 Dual Sports Category. Other winners include Lindon Opinaldo (Class 3 Dual Sports), Cloyde Pilapil (Class 1 Underbone), Toto Villanueva (Class 3 Touring), Ruben Binalla (Class 3 Cruiser), Raymon Gabriel (Cruiser), Teth Rayos del Sol (Ladies Class), Jason Maligaya (BMW Open Class), Marlon Beliber (Class 1 Standard), Liberato Vilog (Class 2 Standard), Ritchie Francisco (Class 3 Standard), Jordan Gaw (Class 4 Standard), Darwin Sia (Class 1 Tri-Wheel), Onnie Cecilia (Class 3 Scooter) and Joseph Santos (Classic Grip Shift).
This year's edition was a combination of seasoned riders and first time participants and if it's any indication, the 3rd edition will surely produce more entrants as the Uphill Climb Challenge is starting to become one of the premiere road racing events in the year's riding calendar.
The event is jointly organized by Adventure Team Philippines and Jariel's Peak Hotel and Restobar.