First Look: BMW RnineT Scrambler
Date posted on June 27, 2016
Share this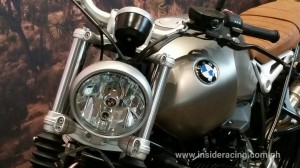 Munich, Germany- The new and much awaited BMW RnineT Scrambler will make its World Sneak Preview in this week's BMW Motorrad Days.
It is now on exhibit at the BMW Welt and will be showcased to the public at the 2016 BMW Motorrad Days to be held at the base of the Hausberg in Garmisch-Partenkirchen in Germany from July 1st to 3rd.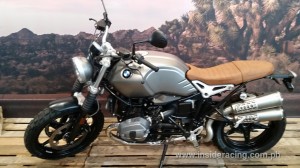 The RnineT Scrambler is powered by the same classic 1,170cc  air/oil-cooled flat twin ('Boxer') 4-stroke engine, two camshafts and four radially aligned valves per cylinder, with central balancer shaft. It has a rated output of  110 hp (81 kW) at 7,550 rpm and  Max. torque of 86 lb-ft (119 Nm) at 6,000 rpm.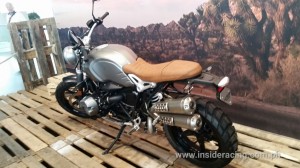 The difference from the normal RnineT includes a  high-positioned dual silencer, a purist steel tank in monolith metallic matt color, a different front fork with rubber gaiter, single piece analogue tachometer, 1 piece seat and alloy wheels with knobby of road tires and 19 inch front wheel,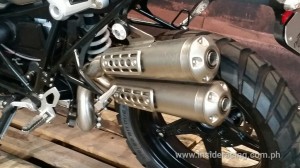 Also compared to the R nineT, the handlebars are placed higher and the comfortable seat is repositioned. That ensures a confident but relaxed sitting position for every rider. In combination with the slightly longer spring travel, you'll overcome any rough spots with ease.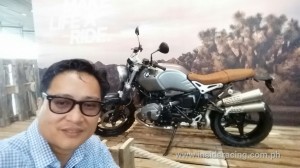 The Rninety Scrambler is scheduled to arrive in the Philippines later this year at a lower price point than the regular RnineT.