Free your Fears
Date posted on October 6, 2020
Share this
"The greatest gift that a motorcycle can give you is freedom – freedom from fear."
I read the above words from a well written column by the legendary and three-time World GP Champion Freddie Spencer in one of my favorite American motorcycle magazines. In the column, he talked about how technology has changed the way people ride especially with modern superbikes and GP racers.
He said that compared to the monsters that he raced during his career, rider input now is less essential on modern bikes. He observed that electronics, like traction control, took away the precision from the rider's hands, enhancing the performance with electronics instead of the rare personal gift or riding talent to understand and interact with the bike and the conditions while executing precise control inputs. Nowadays, in MotoGP, a better electronics package can mean a run for a championship or a mid-pack struggle. It takes away the fun and the real challenge. And a mediocre rider can hang it with the top aliens more easily. During his time, if he gives his old-school race bikes too much throttle, he suffers the consequences immediately. The margin of error was infinitely much smaller.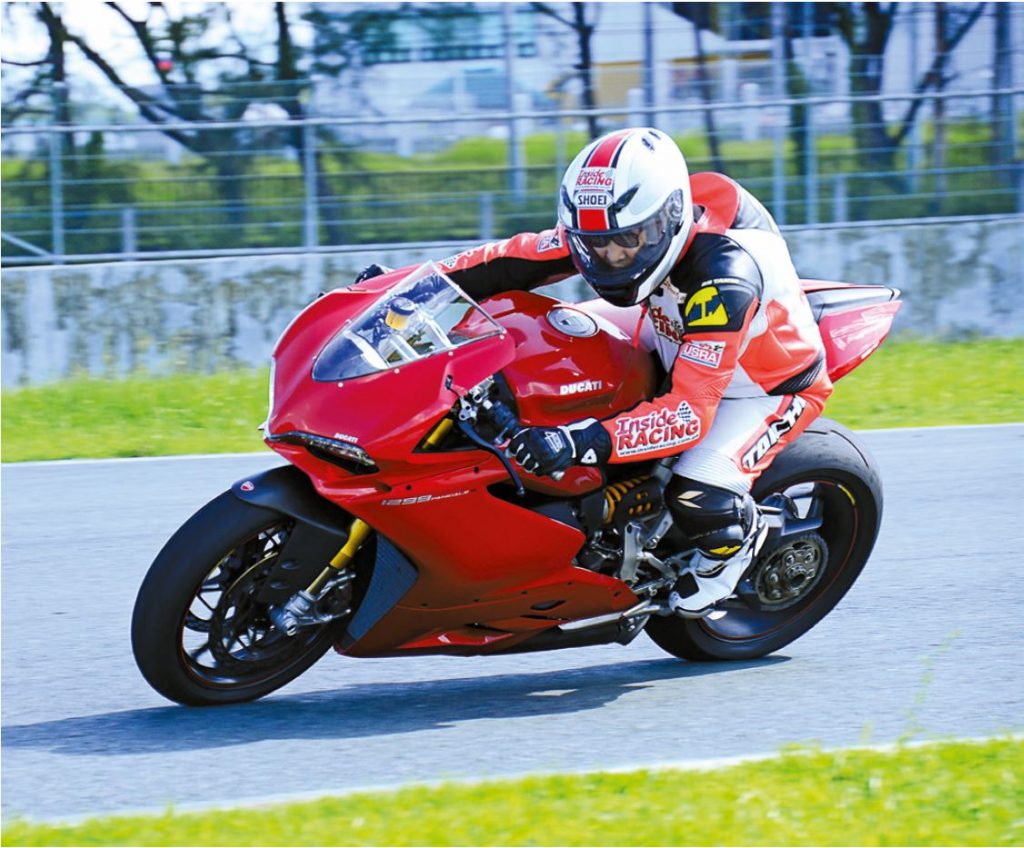 While this may be true for racing, such is not the case for street bikes. Electronics (coupled with advancement in tires, suspension and chassis design) made it possible for many to safely ride the superbikes of their dreams. According to Spencer, technology has made it better for general sport riding by softening the impact of increased performance in modern bikes, allowing more riders to enjoy sport riding. I agree with him 100%.
Two decades ago, it was a challenge to ride a 150hp superbike near the limit of its full potential. The fast and unforgiving liter bikes were scary for most riders, the reason why the 600cc segment became the biggest sellers as they provide friendly sub-100hp engines and smoother power deliveries. Cost was not the real issue since the gap is not that big, it was fear. The margin of error is also small but they happen at a slower rate with usually less consequence for the ordinary rider.
Today, due to the rapid march of electronic riding aids like traction control, cornering ABS, anti-wheelie, power modes and clutch-less shifting, the top of the line superbikes with up to 200hp plus engines outsell the smaller bikes and grab all the headlines. This is because more riders can ride them without scaring themselves too much.  The superbikes of today like the Ducati Panigale 1299S, and Panigale, BMW S 1000 RR, Aprilia RSV4, Kawasaki ZX-10 and H2R, MV Agusta F4 and the Yamaha YZF -R1, all have cutting edge electronic riding aids that allow any rider with adequate physical ability to ride them at a clip way beyond their riding skills.
Today, a recreational rider can have a choice to dial up or down the traction control, power modes and even the suspension behavior to reduce his margin of error and increase safety. Even if the new bikes have more power, can accelerate harder and can corner faster, the electronic aids soften the overall impact to the rider, boosting his confidence and riding satisfaction.
Technology helps lift the rider's fear of modern superbikes. As rider skills improve over time and with practice, so does confidence and enjoyment. Riding a motorcycle already gives a spiritual fulfillment, a sense of freedom and adventure. For most, getting rid of most of the riding fears, whether with the help of electronics or with natural ability, can only be a good thing.
Spencer did not say that his time was better than today. He said that now it takes a different set of skills, bike communication and level of trust with the bike in order to ride fast, "When you ride you are completely in the moment, completely uninhibited and confident in your own ability. You are alive. A feeling that is one of the greatest, most intimate gifts we can experience. It's why we ride!
– Al Camba
This was published in the 2015 Maximum TORQUE's Issue Number 7
Thank you for visiting insideracing.com.ph. You may express your thought below through the comment section. You may also follow us on Facebook, on Instagram @Insideracingnation or on our YouTube channel.