Fun and Frolic Mark the 3-day AFF Suzuki Cup 2016
Date posted on December 20, 2016
Share this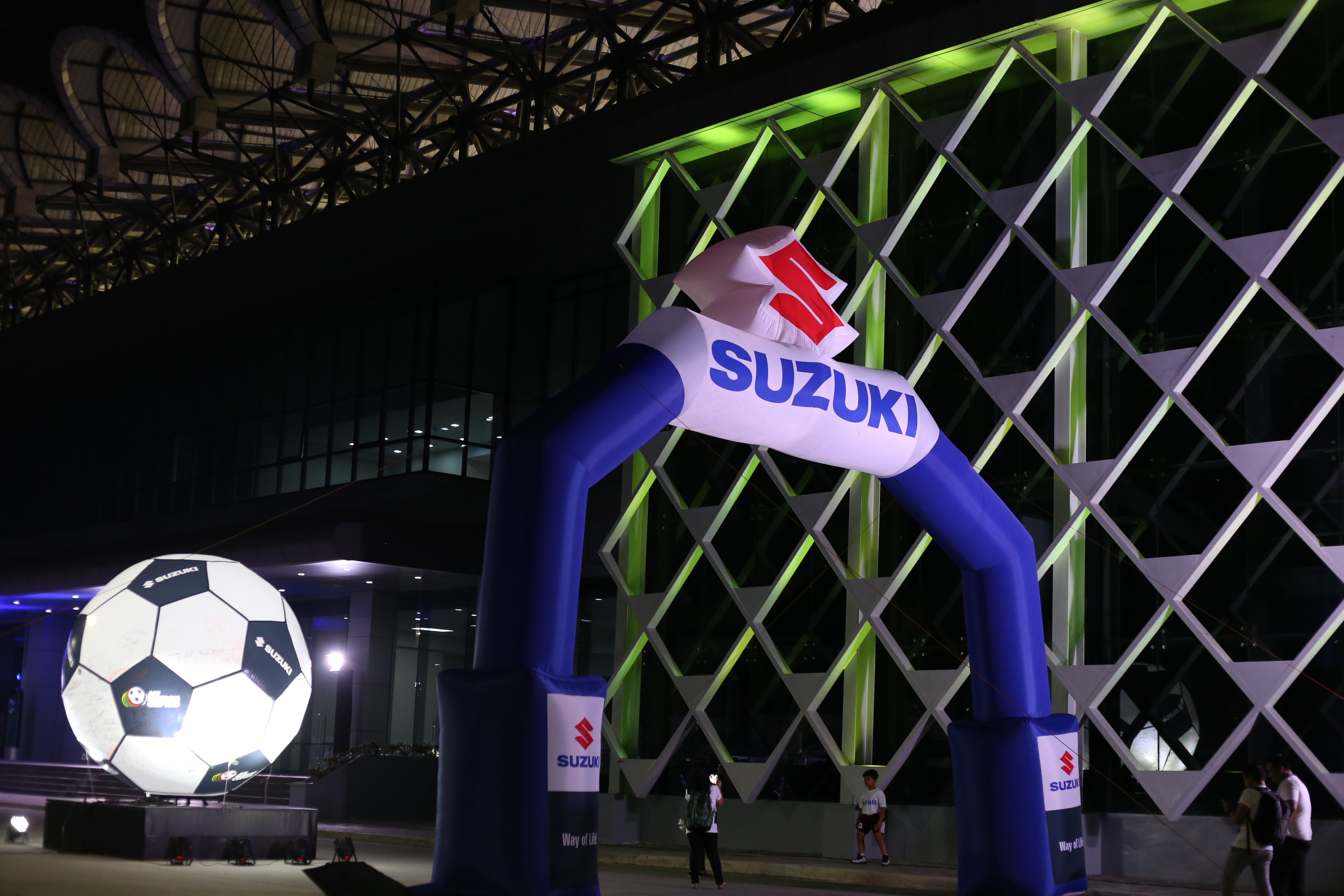 AFF Suzuki Cup 2016 title sponsor Suzuki Philippines (SPH) got avid football fans into the groove with fun games and activities during the group games held at the Philippine Sports Stadium recently. With the excitement brought about by the Philippine debut in hosting the AFF Suzuki Cup, over 1,000 motorcycle club members, 500 Suzuki car club enthusiasts and 1,300 students gathered to witness the monumental event.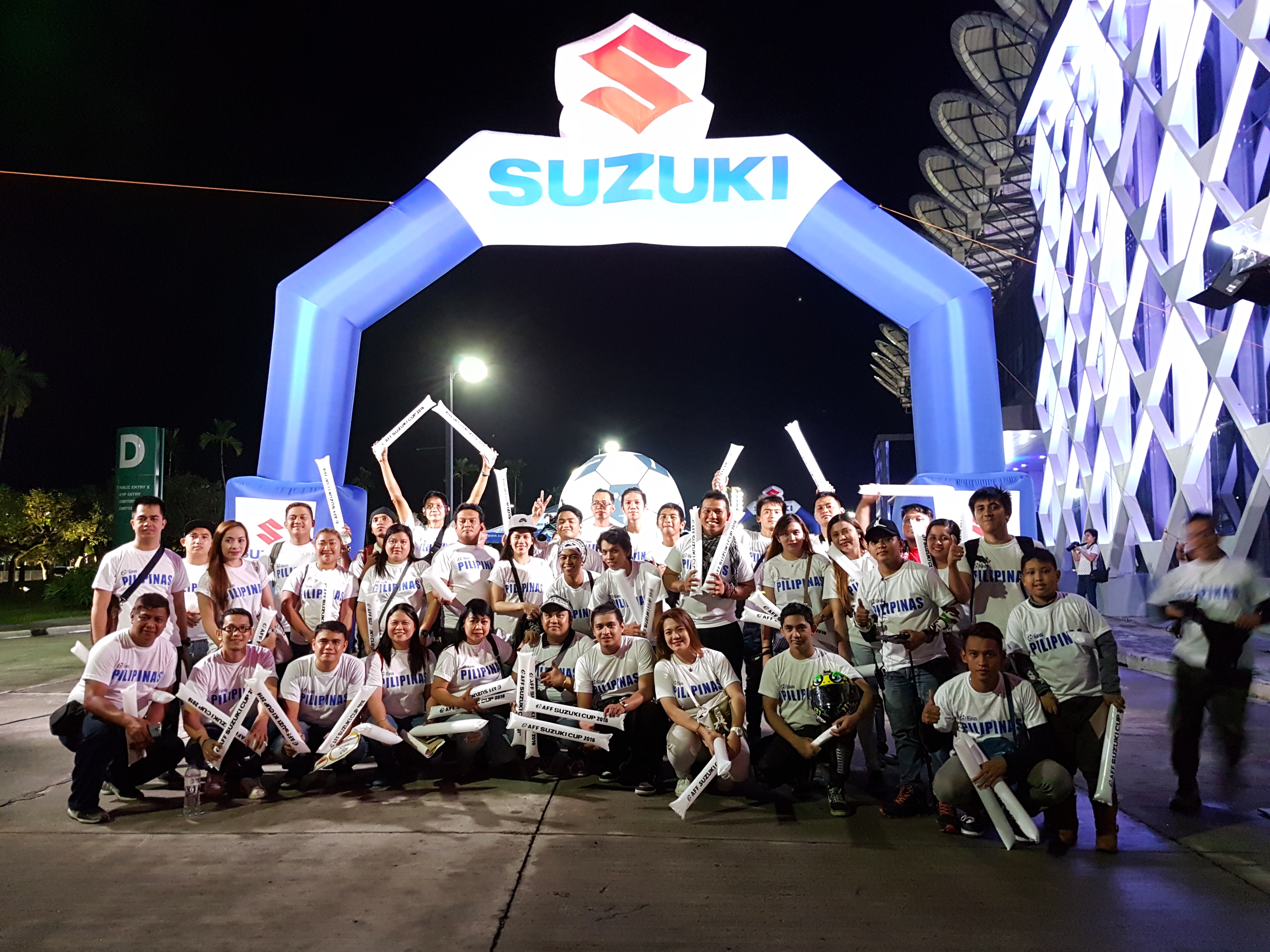 Welcoming the spectators and guests at the Suzuki Village located just within the stadium's premises were a huge arc balloon and a larger than life soccer ball wherein fans can write down their well wishes and thoughts for the Azkals and the AFF Suzuki Cup.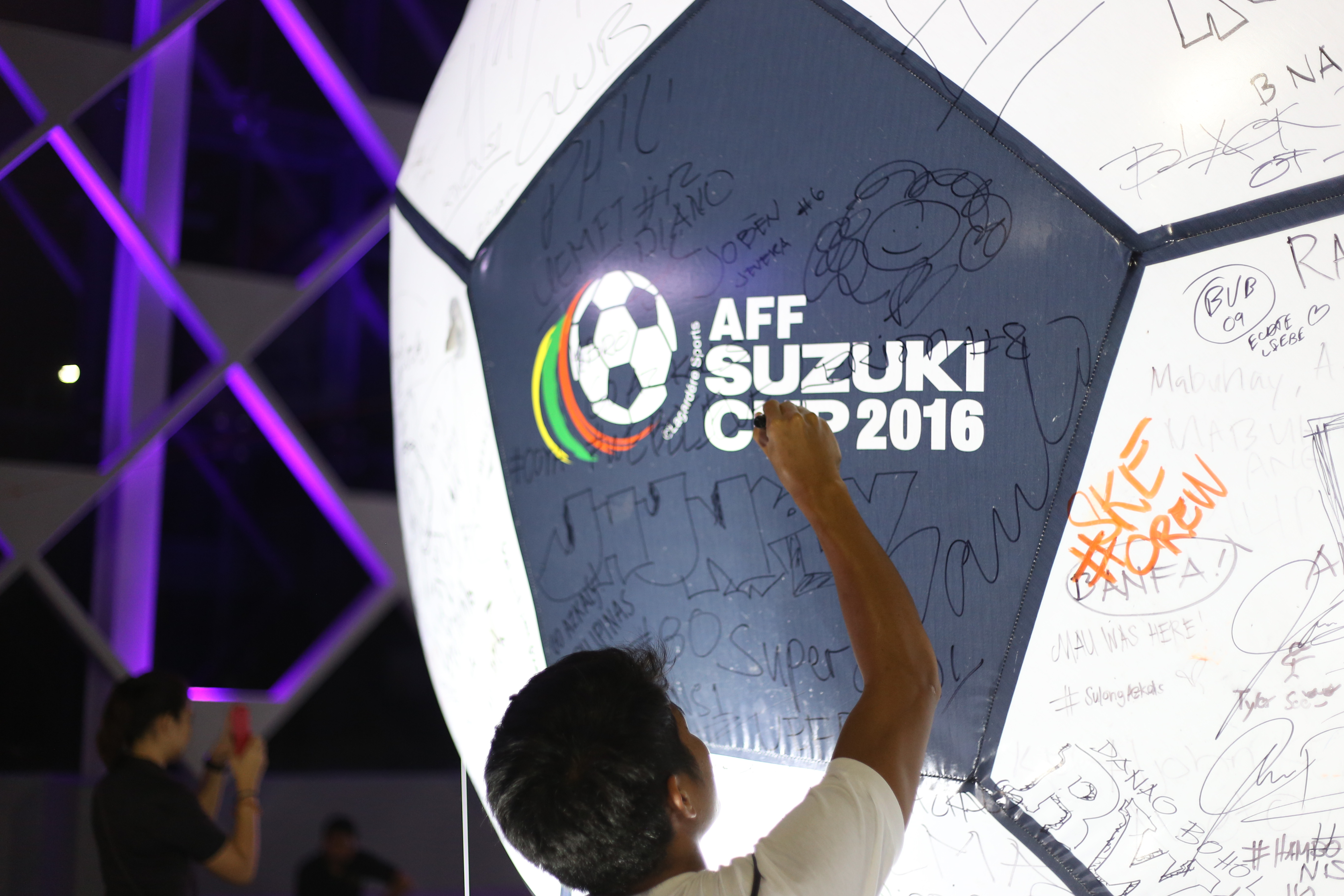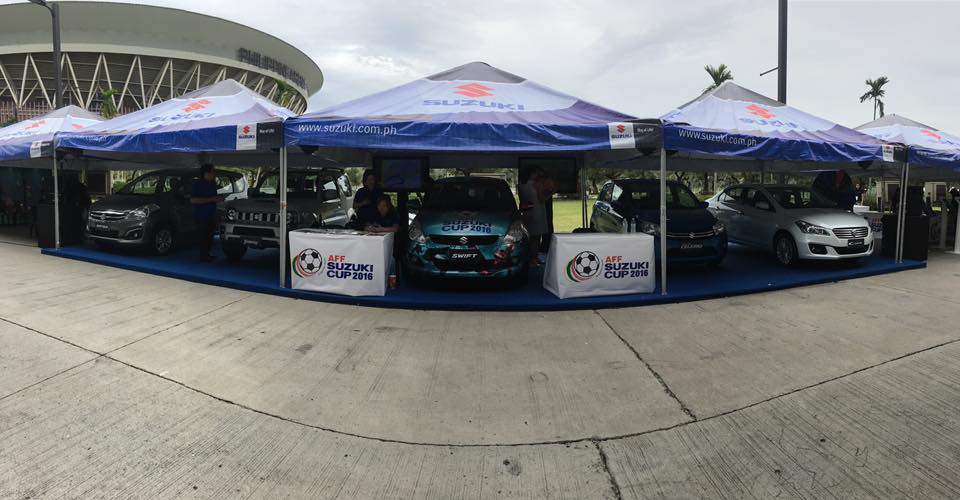 Displayed at the Suzuki Village as well were SPH's exciting lineup of automobiles and motorcycles. On display were the AFF-specially-dressed Suzuki Swift 1.2, the all-time favorite Suzuki Jimny, the multi-awarded Suzuki Ciaz, the well-loved Suzuki Ertiga, and the ever-stylish Suzuki Celerio. Smash 115 Fashion Colors, Address 115 Fi, and the Underbone King – Raider R150 were also among the motorcycles that have captured tournament goers' attention. Fans were also treated with exciting games and activities as well as photo opportunity with their favourite Suzuki products.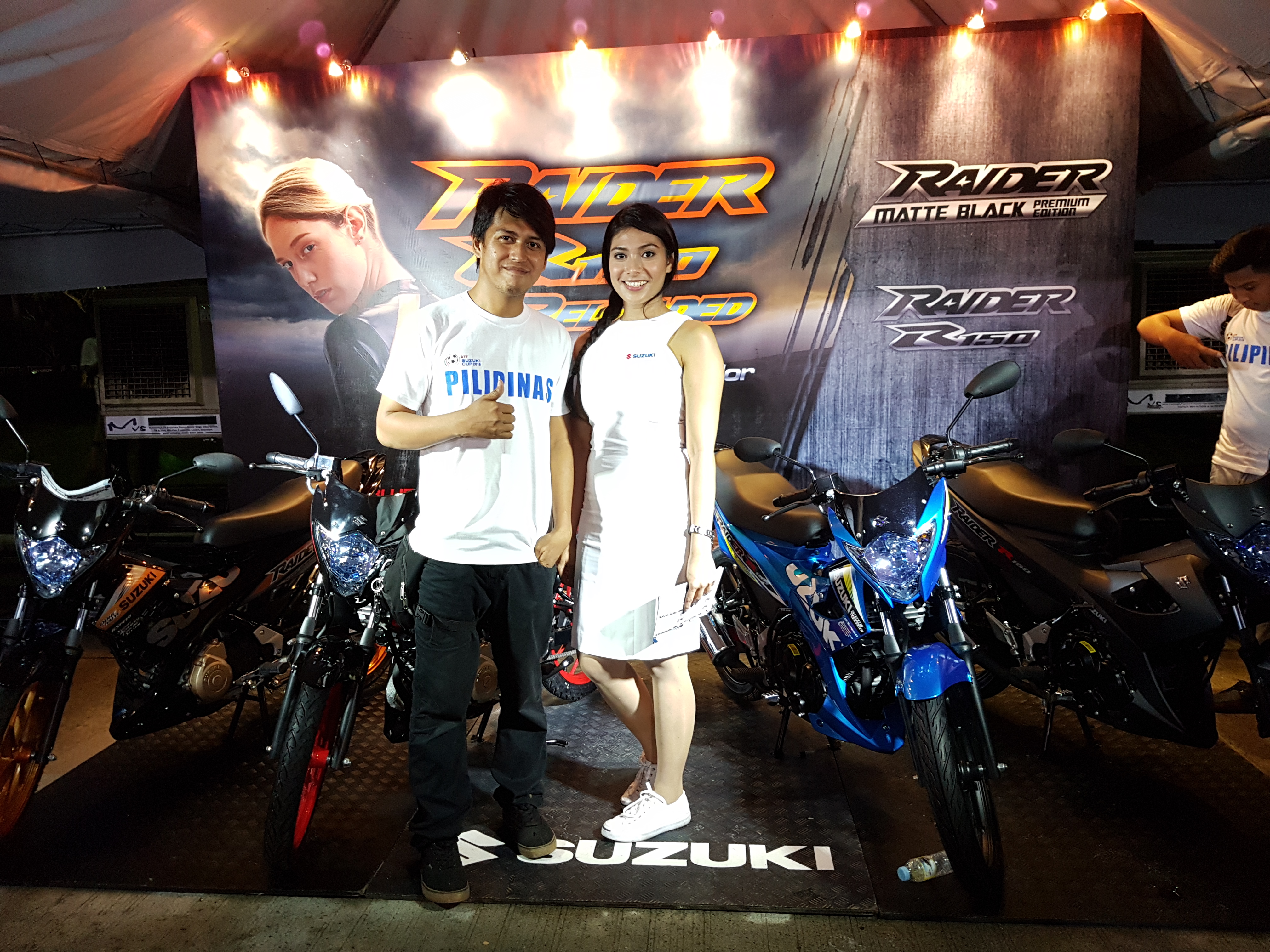 On the last day of the group stage games, 40 children from the JCI Manila – GK Smokey Mountain Football Club had the privilege to watch the Philippine Azkals for the first time. Through this experience, SPH hopes to inspire them to likewise find their passion and eventually the courage to pursue it.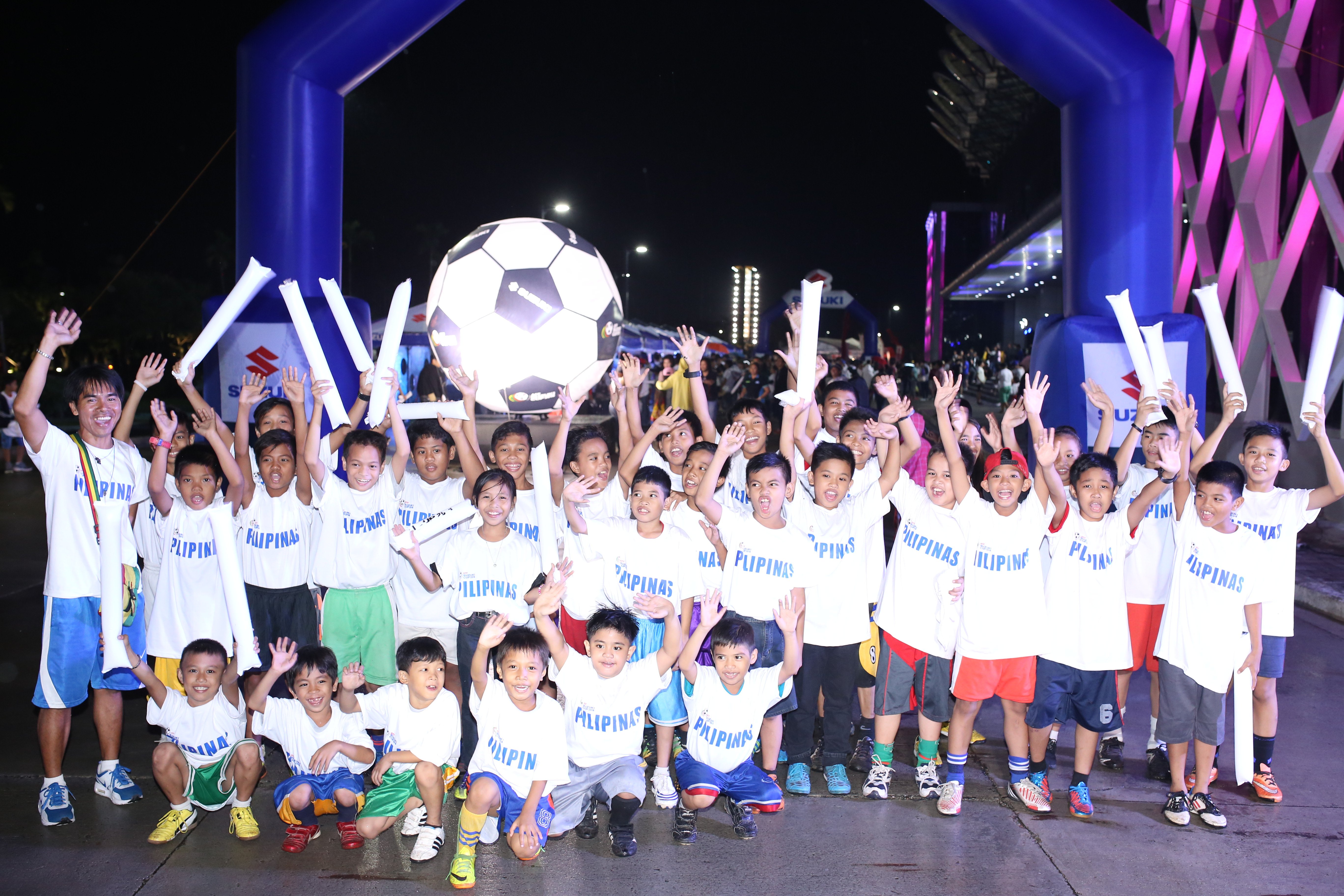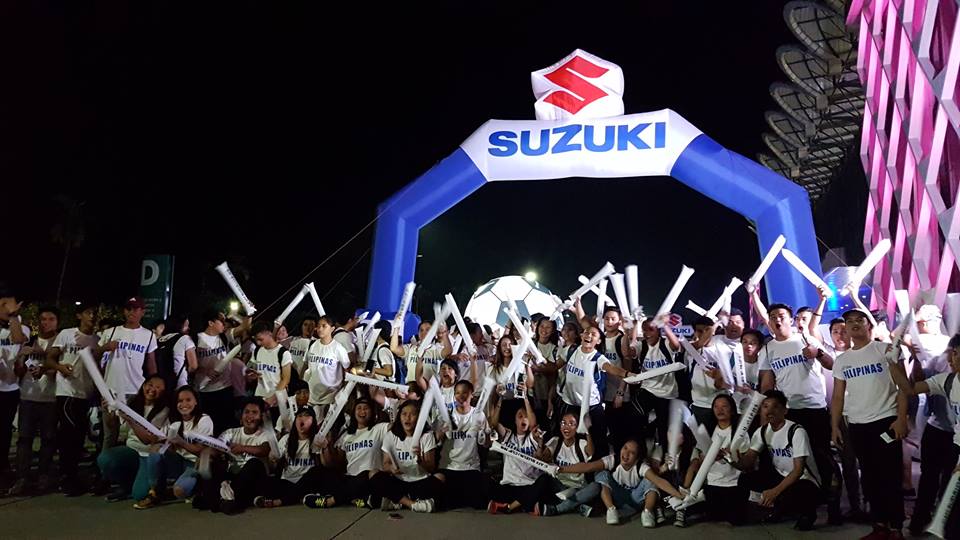 Suzuki aims to deliver fun and excitement through its extensive line-up of two-wheel and four-wheel vehicles. The thrill that the AFF Suzuki Cup brings emanates exactly the true meaning of Suzuki's Way of Life.
For more information on the AFF Suzuki Cup 2016, please visit its official page at http://www.affsuzukicup.com/2016/index.html and follow its official Twitter and Instagram pages @affsuzukicup.
Suzuki Philippines Incorporated is a wholly-owned Japanese multinational firm highly recognized in the automotive industry. The company specializes in the manufacture and sale of motorcycle and distribution of compact vehicles. Suzuki has established its reputation worldwide for quality, versatility, and innovation and has created a heritage of trust and reliability.
Words and Photos by Suzuki Philippines