Garage Monkey Kustoms presents "Monkey Throttle Custom Motorcycle competition" on Nov 29 in Cainta  
Date posted on November 19, 2018
Share this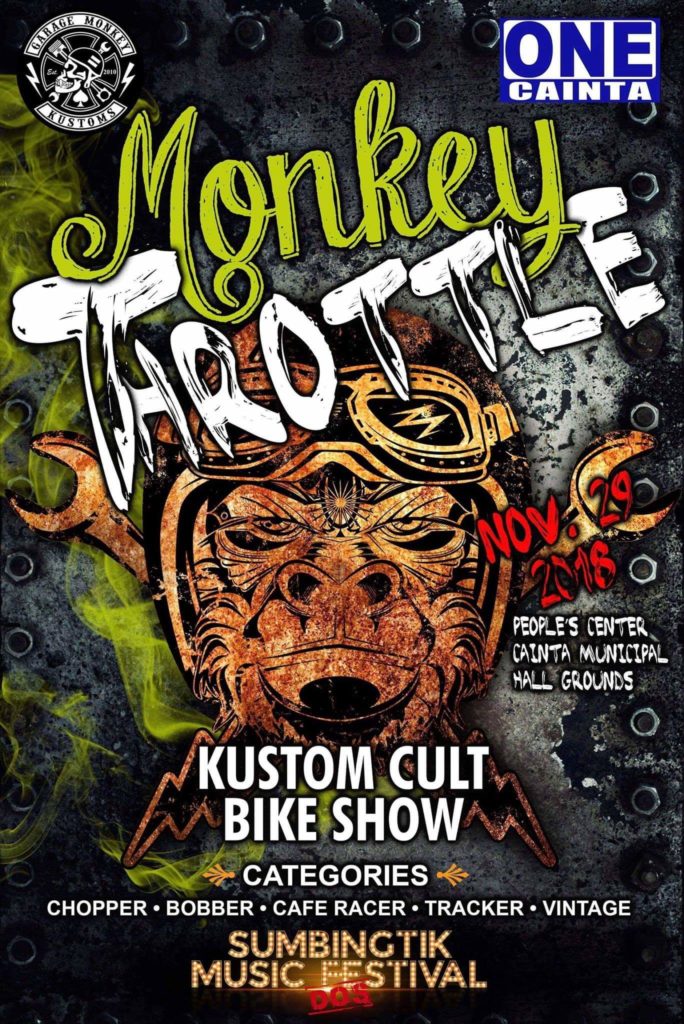 The Municipality of Cainta is gearing up for its yearly Cainta Festival on November 29, a yearly fiesta celebration that features all the best of the municipality and attended by most of the residents and thousands of visitors from other parts of the Rizal province and NCR.
As part of this extravaganza, The town of Cainta headed by town Mayor Hon. Kit Nieto have partnered with Garage Monkey Kustoms in organizing the first bike show in the area to showcase the ever-growing culture of bike builders in the Philippines.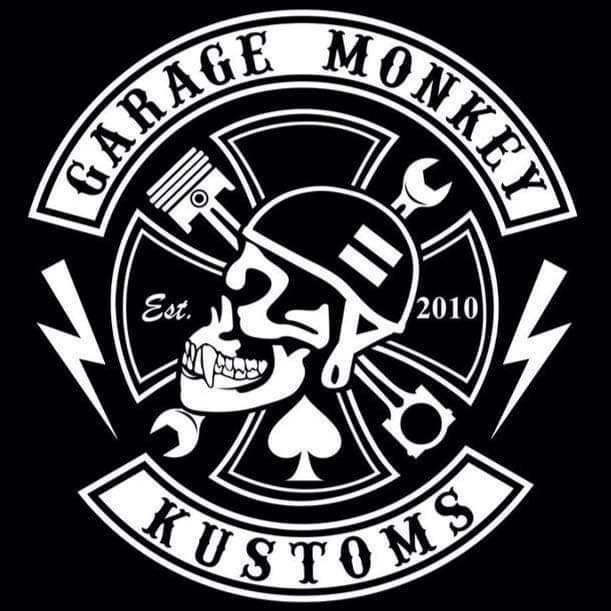 Entitled "Monkey Throttle Kustom Cult Bike Show" the event will be held at the People's Center of Cainta and spearheaded by the award-winning Garage Monkey Kustoms, a major influencer of the local motorcycle custom and modification culture.
The show will be a invitational competition, showcasing the latest builds of custom bike builders.
There will also be a concert on the grounds, where bands such as Franco, 4 of Spades and other bands are set to perform.
There will be 6 categories :
– Chopper
– Bobbe
– Cafe racer
– Tracker
– Vintage a
– Bike of the Night.
Each category will have a Champion, 2nd and 3rd place except for bike of the night where there is only a sole winner.
InsideRacing and TORQUE magazines will be there as partners to cover the event.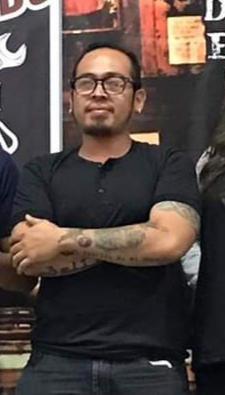 This is an invitation from the organizers.
For details and info kindly get in touch with Horhe Jacinto of Garage Monkey Kustoms thru their Facebook Page.