Globe Slipstream event featured Ducati Superbikers and Panigale SL at BGC.
Date posted on September 4, 2014
Share this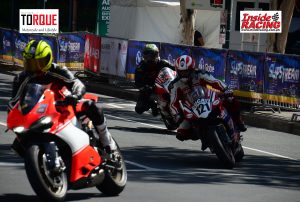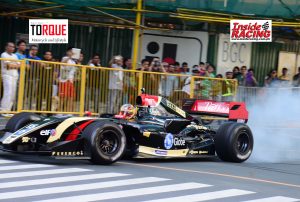 Last August 30, the local racing fans had a teaser of what it was like to be at world class street racing events like the Monaco F1 GP, Macao GP, Singapore F1 GP and even the Long Beach Indy GP when Globe Telecom, in partnership with the Lotus Formula (F1) One, team held the event dubbed "Slipstream", a celebration of speed  with an exciting Formula WSR 3.5 car exhibition driven by Filipino Lotus F1 Junior driver Marlon Stockinger. He drove his Lotus WSR Garvity Charouz Formula 3.5 car around a temporary street course around the Bonifacio Global City entertaining the thousands with his speed and even spectacular donuts at the end to the applause of the appreciative crowd.
To add glamour to the event, there was a parade of sportscars, supercars and even hypercars. Local fans got see to see race Ferraris, Lamborghinis, Porsches, BMWs and various classic cars.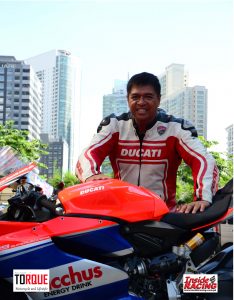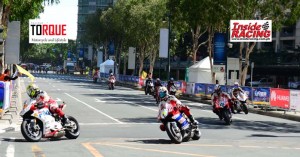 But no doubt, one of the highlights was the loud, fast and colorful Ducati Superbike parade  that went around the track in a tight group mimicking a race formation.  For those who don't normally go to the local tracks at Batangas and Clark, it was the first time to see these superbikes ridden  at speed.
Among the riders were actor Ding Dong Dantes, Congressman Bullet Jalosjos, and Superbike Champion Raniel Resuello  on board  their Ducati Panigale superbikes.  Riders and racers from ATAT, Club 200, Euromonkeys, Ducati Desmo Owners Club of the Philippines were also present.
As a bonus, superbike enthusiasts got a special treat as they were able to hear and see in person the new Ducati Panigale Super Leggera ridden by Ducati Philippines CEO Toti Alberto. Only 500 units of the Panigale SL will be produced and 4 have been delivered in the Philippines!
The event celebrates another Globe milestone, where the leading telecomm company recently unveiled its 100 percent 3G network nationwide, and by the end of third quarter this year, 100 percent 4G HSPA+ network coverage, which will provide customers the fastest and most seamless data browsing experience.