Head-turning Orange/Gold Sport Underbone from Carmona
Date posted on October 5, 2020
Share this
Originally from Carmona, Cavite, Julius Caesar Briones' fondness of modified bikes did not stop when he moved to San Bruno, California. Ever since he was a kid, JC always thought that motorbikes looked very cool so once he got his license, he confirmed those thoughts as his cousin taught him how to ride.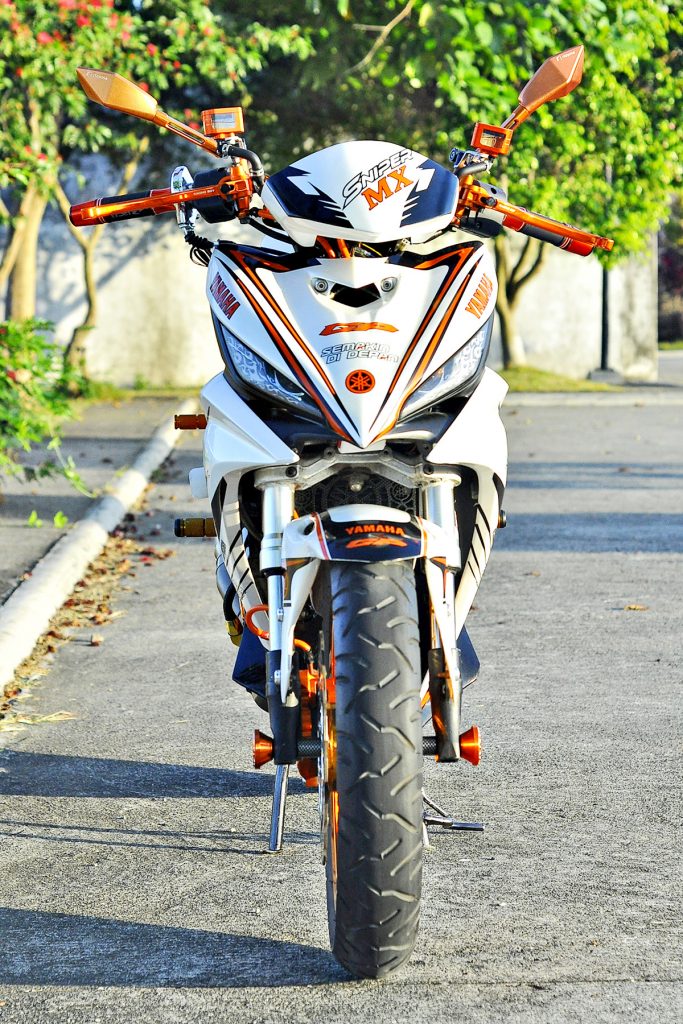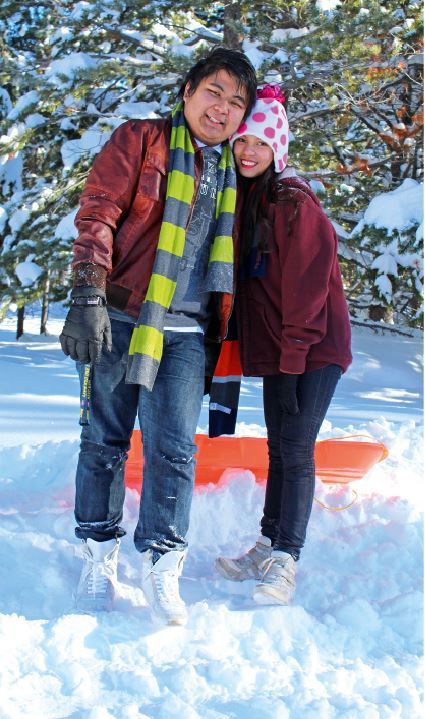 His project bike is a 2011 Yamaha Sniper 135 MX called Bunang, named after his wife. He said he named the bike as such so that his wife wouldn't get jealous whenever he spends time with the bike, you know how girls are. Being a childhood dream, he realized that goal when he started to make his own money. His mantra? "Set goals, work hard for it, then save money!" That is when he started to modify what used to be a stock-looking Yamaha Sniper. It also helped when he met a group called "Pro Arm Philippines Society," a group wherein you can see unbelievable modifications.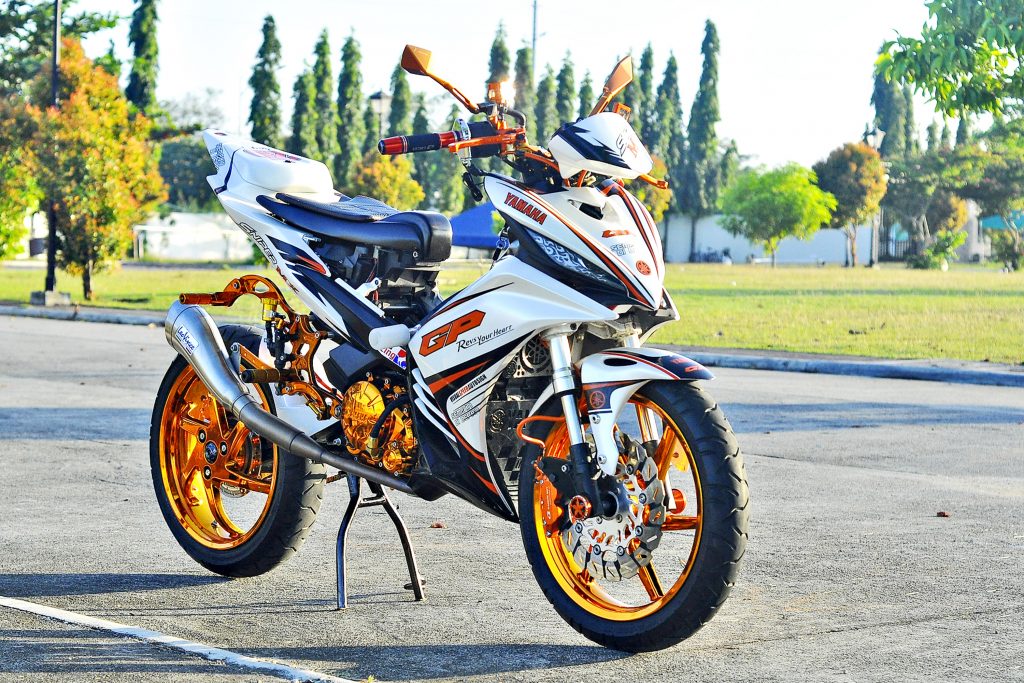 In modifying his bike, it is a constant and always growing process in terms of improving its current state. He has waited for some more body modifications done along with the famous Daeng full titanium exhaust from Redspeed. This is definitely more than just a hobby, it is a passion.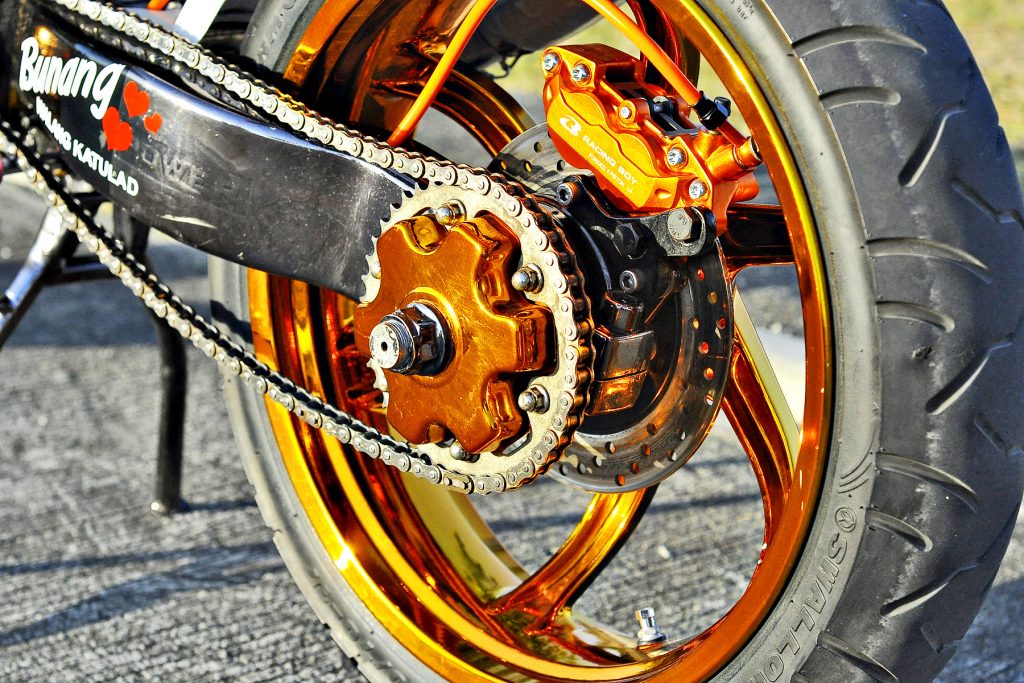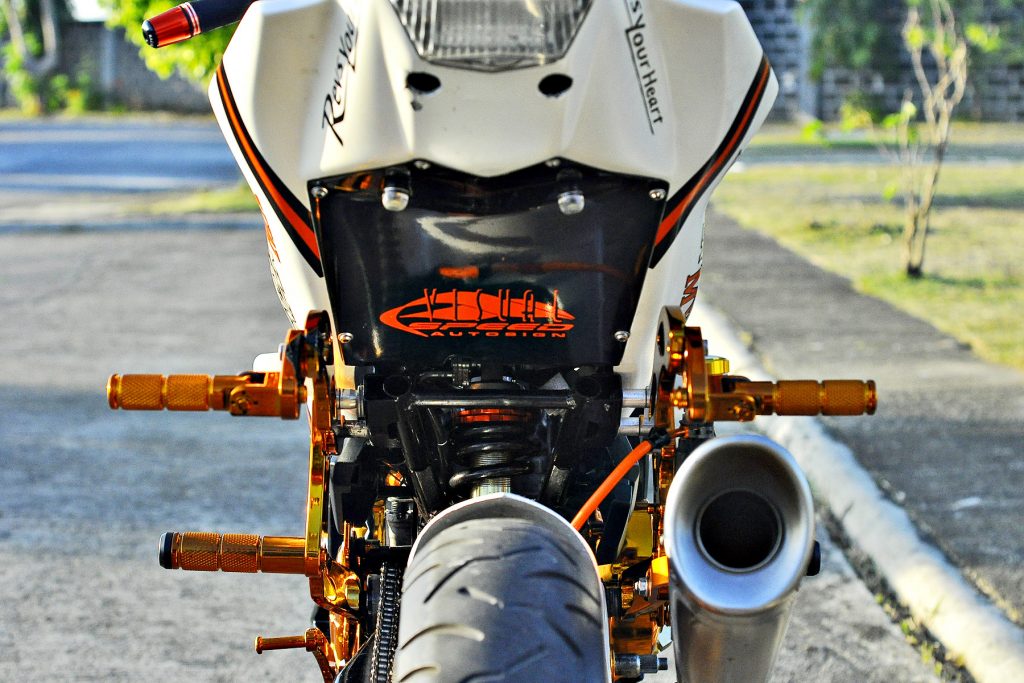 He doesn't get money out of this but the unparalleled satisfaction he gets every time he looks at his bike is more than enough to compensate the money he spent on Bunang. In fact, he feels very proud whenever somebody tells him how cool his bike is. Future plans include joining bike shows, maybe in his hometown first because he admits there are still some things he needs to learn in terms of modifying but we can say he already got a good start. A good attitude and a very passionate owner would be a good combination to start with.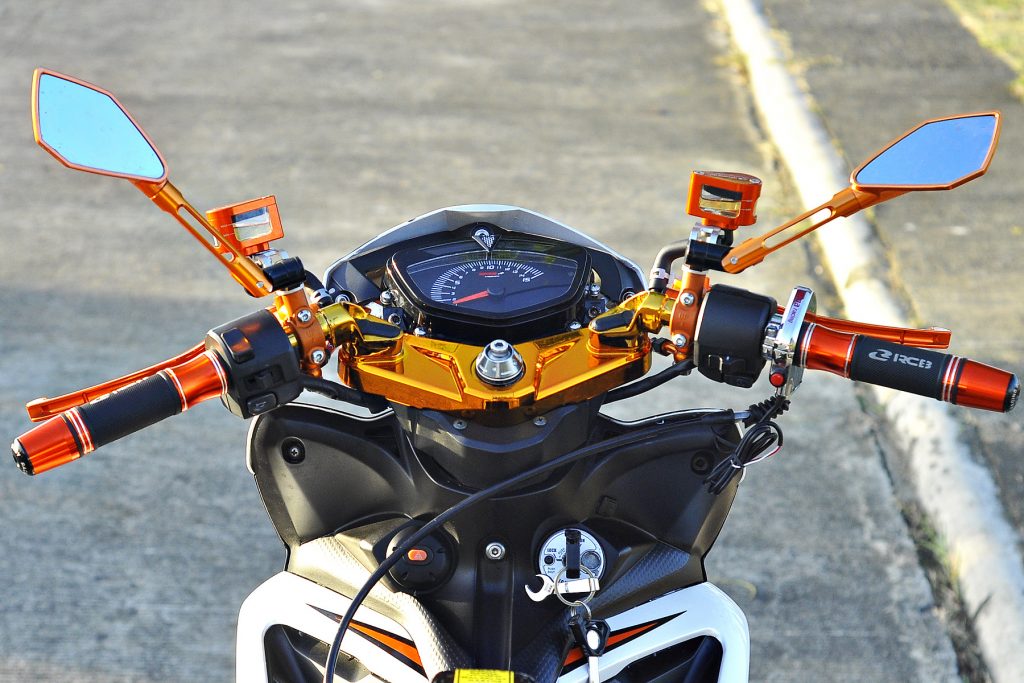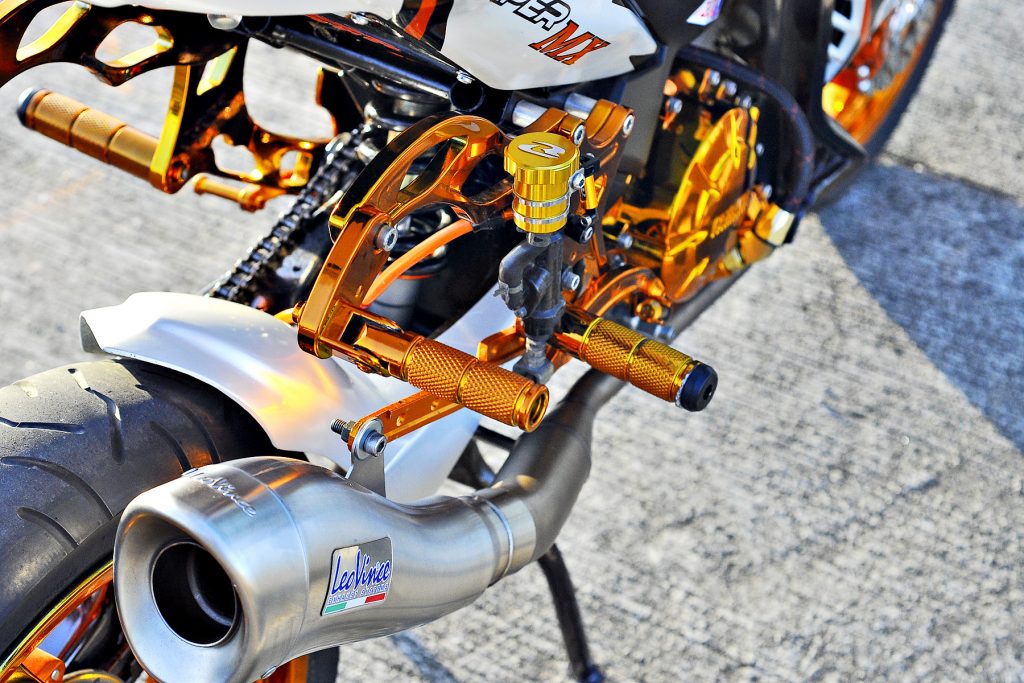 "As they say, you can't buy happiness but then you can buy a motorcycle and that's pretty darn close."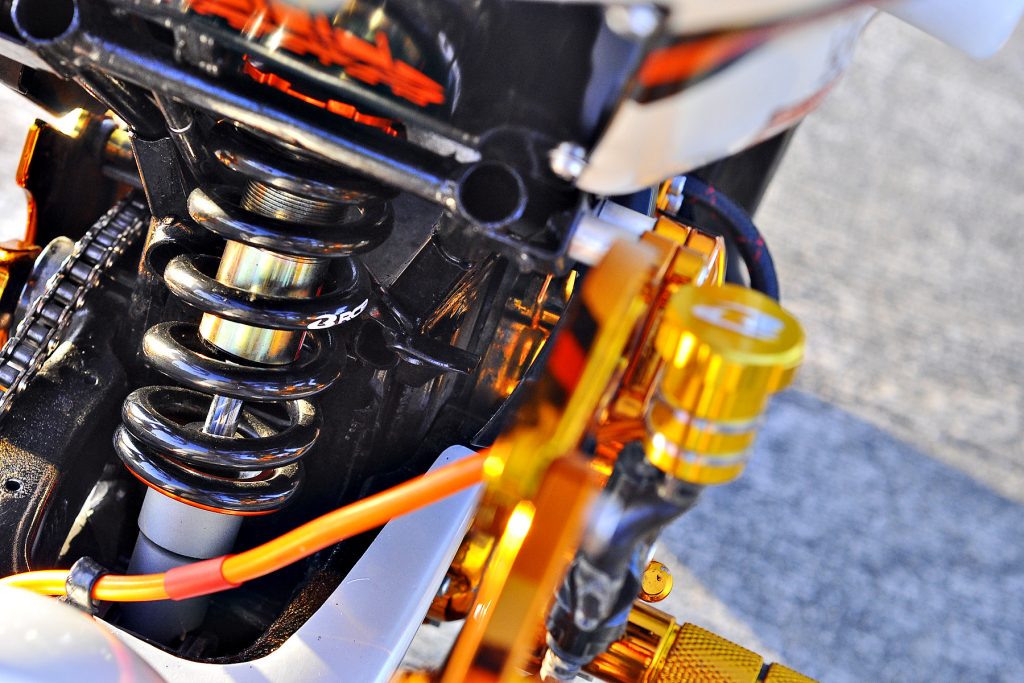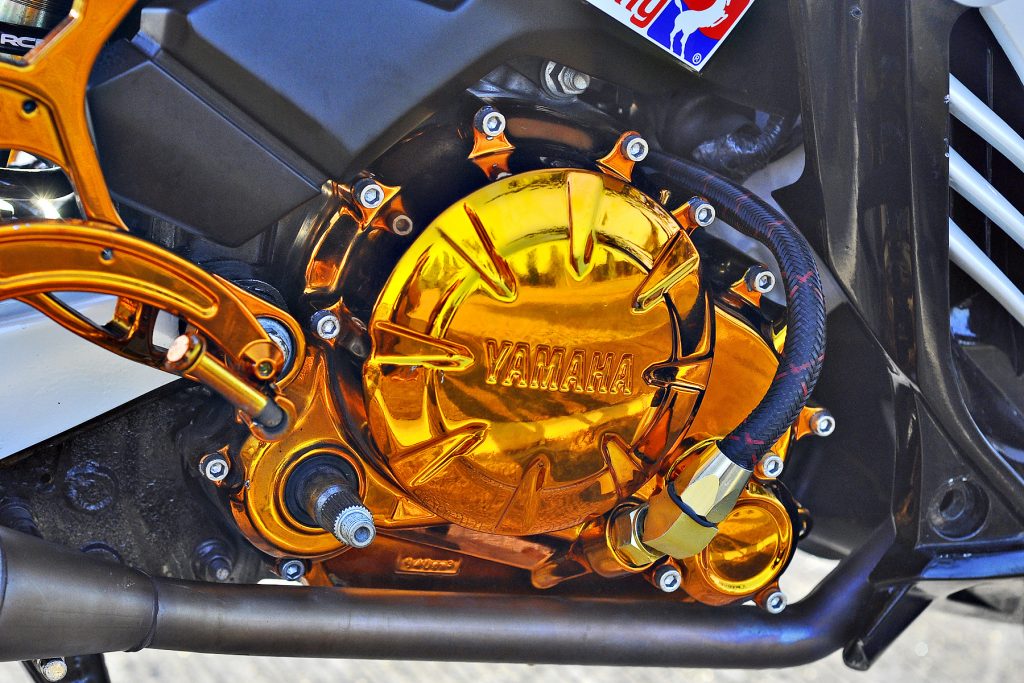 Parts and Accessories Used:
Power Proarm (aftermarket)
Yamaha X-1R handlebar
Inverted front fork
Racing Boy accesories from Ken Santos
Modified underneath and rear bodykits (J2cab)
Chrome parts by Jimmy Canibas
Simple engine modifications (Uma superhead, 62mm Jvt block, KOSO 30mm carb & BRT dual)

This was published in 2016 InsideRACING Magazine Volume 14 Number 3 issue
Thank you for visiting insideracing.com.ph. You may express your thought below through the comment section. You may also follow us on Facebook, on Instagram @Insideracingnation or on our YouTube channel.