Hipermax of Malaybalay, Bukidnon
Date posted on October 14, 2019
Share this
The Honda Bravo is a 4-stroke 100cc underbone type motorcycle designed and manufactured in the Philippines. The frame and engine is the same as the Honda Wave 100 from Thailand. There is a difference though when it comes to their plastic body fairings. The Honda Bravo 100 is related to the Honda XRM, another one of the more popular underbone-styled motorcycles that is also manufactured and sold in the Philippines.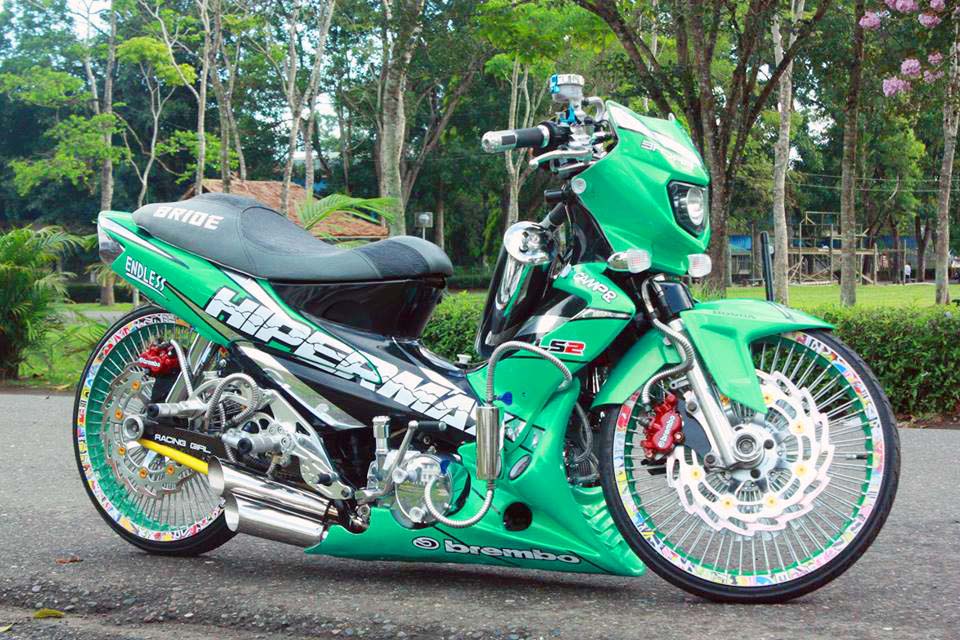 The Rider from Bukidnon
Our featured rider of the Honda Bravo 100 is Arche Ganzan Simene. Arche is a local resident of Malaybalay City, in the province of Bukidnon. Arche has been riding his Honda Bravo for 6 years now. He does find motorcycling and motorbike racing as the best hobby and sports in the world. He is ha-ving the time of his life whenever he takes his bike out for a spin in and out of Bukidnon as he meets and makes friends with strangers and co-riders along the way. He has been joining motorcycle and bike shows over the years now as he gets self-fulfillment when he is into his hobby of modifying and personalizing his bike.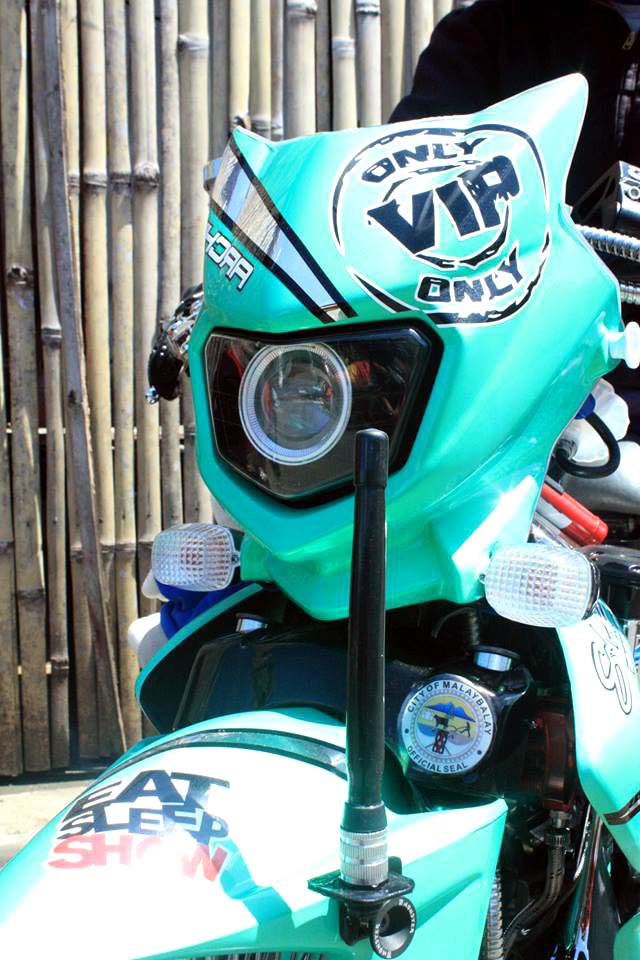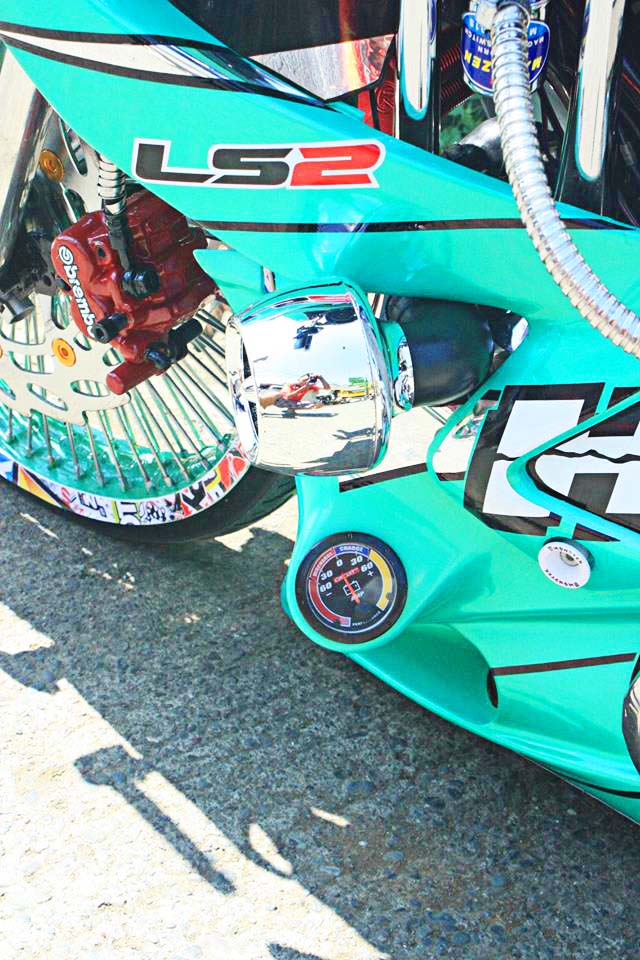 Hipermax from Bukidnon
Arche's Honda Bravo 100 is named Hipermax. By just looking at its' photo, Hipermax pretty much fits the given name. Arche became interested in modifying his bike a few years back when he was just merely browsing the internet and came across some cars being designed and modified by their owners. And so he thought of doing the same thing with his Honda Bravo 100, a.k.a. Hipermax. Over the past 6 years, he has made a lot of modifications on his Honda Bravo. As evidenced by the photos, it seems that Arche has spent a great deal of time turning his bike into one of the most unique bikes you will see in this part of the country. It is also obvious by the looks of it that he has turned this hobby into a passion, given the detail and the sheer amount of modifications you can see. It looks like each and every part of the bike has been designed and modified multiple times now. The bike's modifications definitely were based on Arche's personal preferences and unique ideas.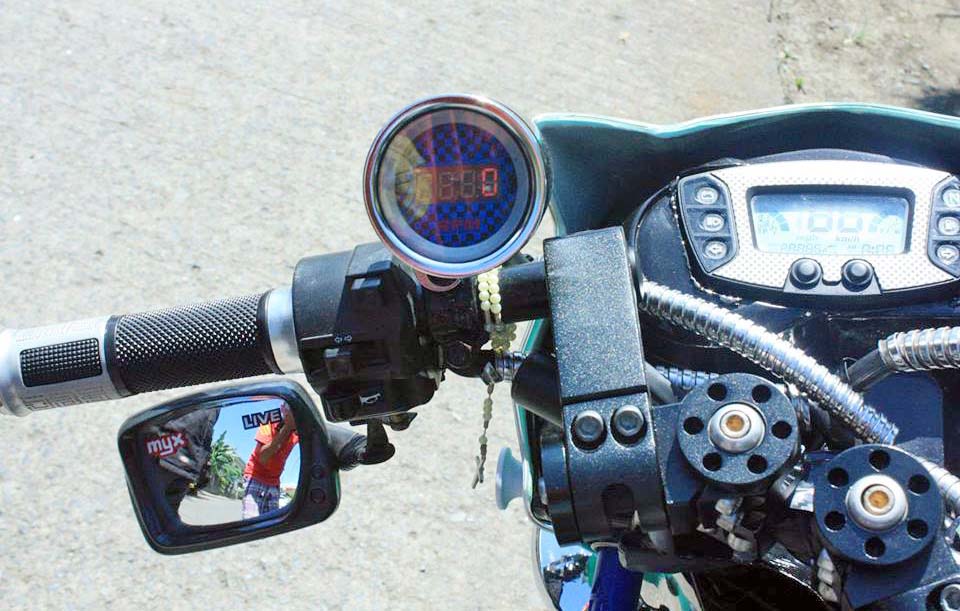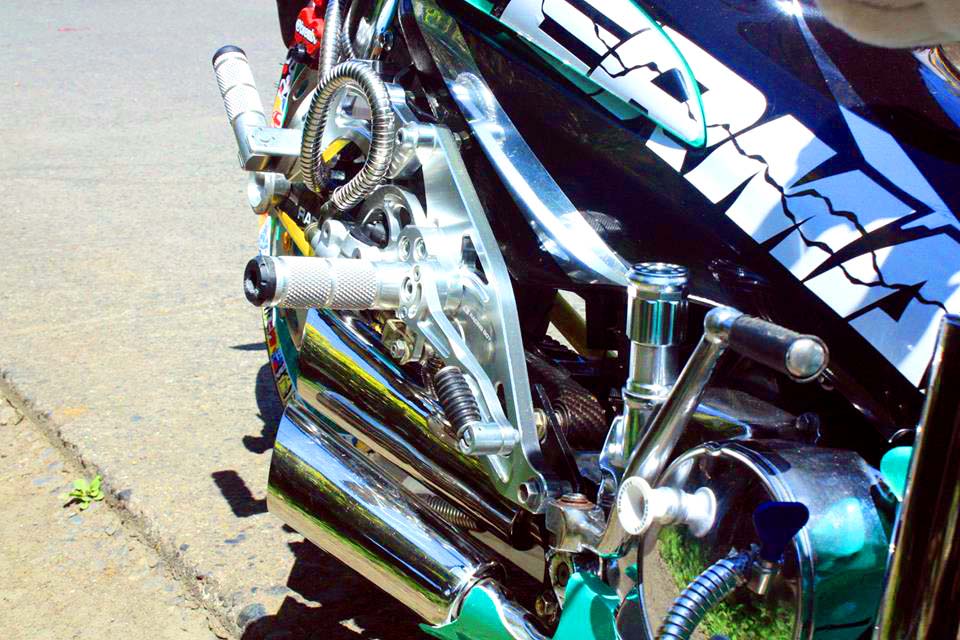 Name any possible part that can be modified in a motorcyle and Arche has probably done it on Hipermax. Modifying his Honda Bravo 100 became Arche's craft and passion in the long run. He wants to make sure that Hipermax is highly unique and will stand out among other Honda Bravos and among other bikes in his province. He wants his bike to always look elegant, unique and remarkable. Bike modification helped him develop his creativity when it comes to designing and installing parts and accessories on his motorcycle. And wherever he takes his bike out for a short or long ride, he often gets compliments from people that Hipermax is one of the most unique bikes that they have ever seen. Personally, Arche finds a modified bike much fun to ride around. His bike gives him that great sense of pride every time he takes it out on the road for a spin.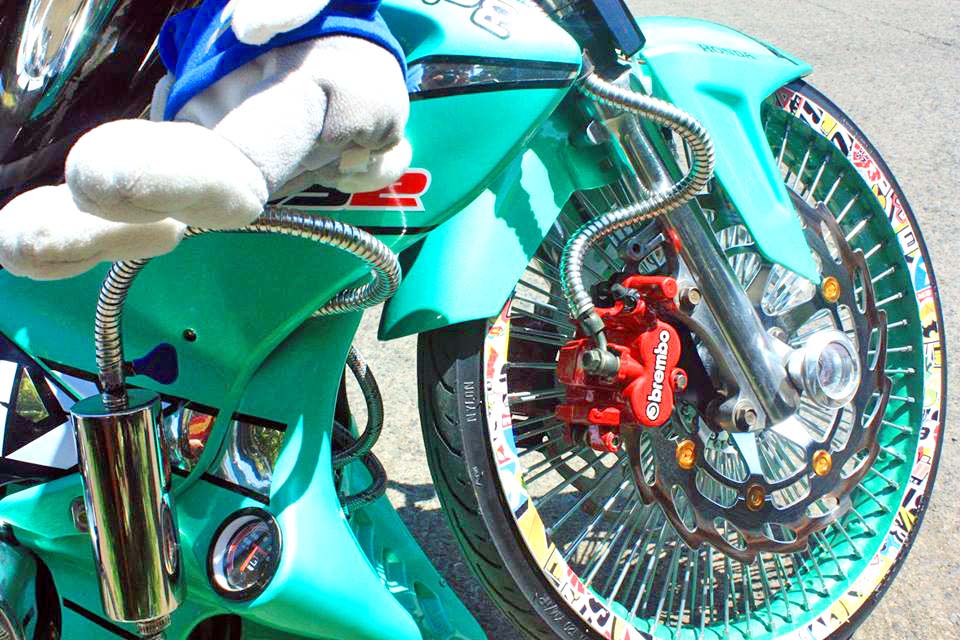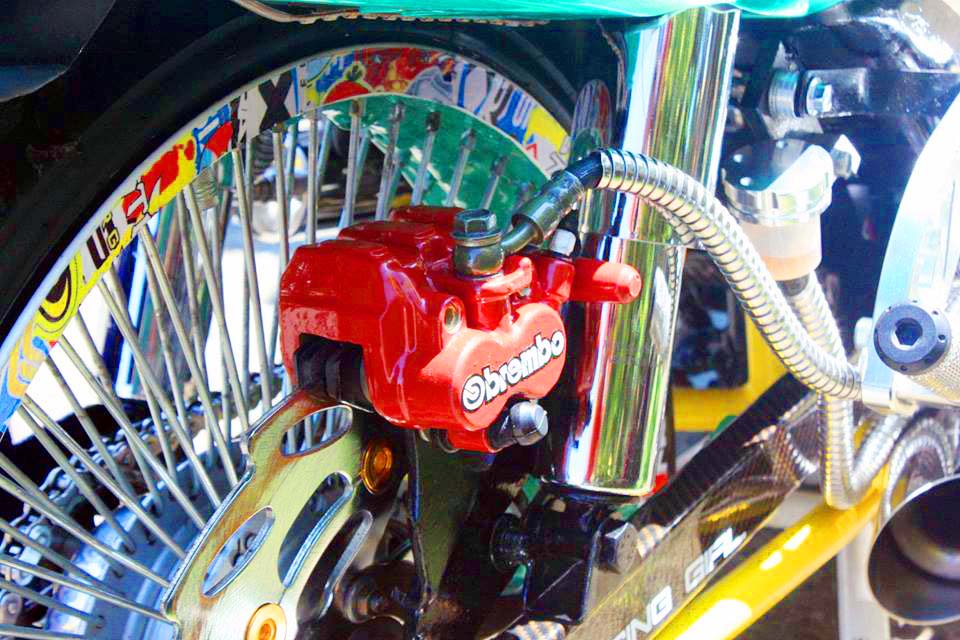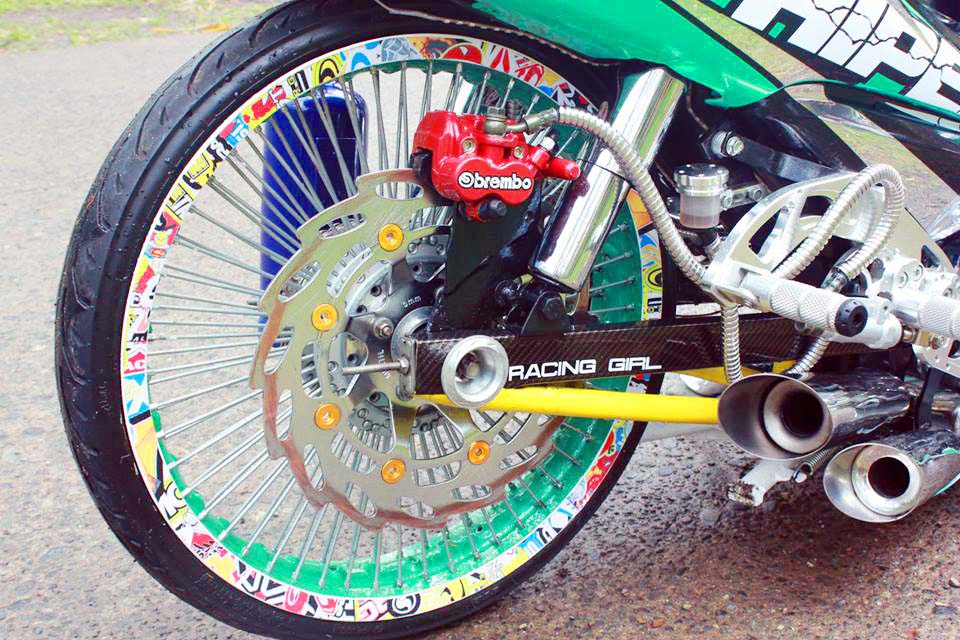 Future Plans
From just merely modifiying it to give it a unique look, now, Arche would like to see Hipermax become famous in bike shows and the like. Therefore, he would absolutely continue designing and modifying his Honda Bravo 100 until it gets recognized and categorized in the top of the line rank. He is also looking forward in joining bike shows that are organized by our very own InsideRACING Team. He hopes to be ready by the time the 2014 2nd InsideRACING Nationwide Bike Show Competition takes place this June. Until then, Arche is encouraging our readers and riders to not to settle for anything basic. We can go out of our way and challenge our minds when it comes to becoming different and outstanding in a good way. And we can start with our own bike. Be unique and don't stop exploring. We ride to discover and find beautiful and amazing places and experiences. We also ride to catch people's attention on that lovely and cool bike we ride. He experiences that everyday with Hipermax, his pride and joy.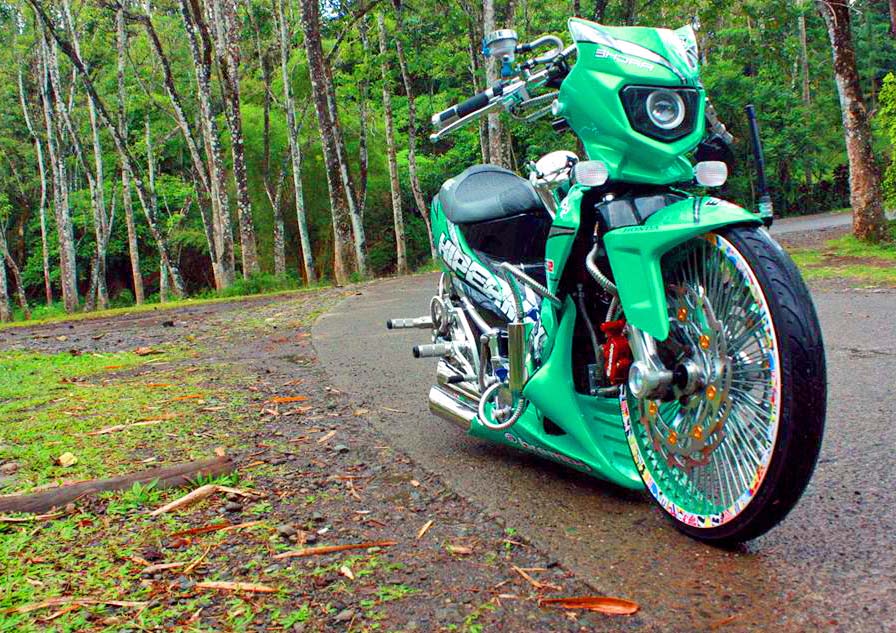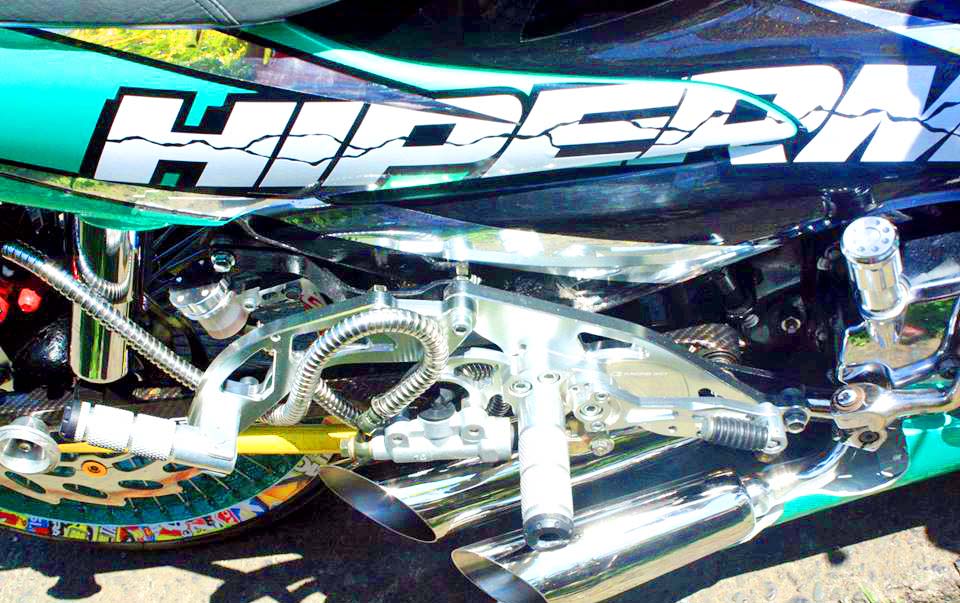 Modified Parts of Hipermax
Modified handlebar
Digital RPM gauge/speedometer
Ducati type fender
Projector type headlights
LED lights
Sniper taillights
Rubber duck antenna
Amp gauge
Chrome type signal lights, engine, rear shock, chain, sprocket, kick starter and brake levers
Double front big disk
Oil Cooler
Mushroom carburetor
Big rear disk brake
Twin pipes
Air horn
Axle covers
Bride seat cover
Engine cover w/ bellyfan
Wide rims
Extended XRM swing arm with brace
NOS type tank
*This article was published in InsideRACING's  Volume 12 Number 4  2014 issue.