Hoikka Tops Final Ducati Cup Race For 2014
Date posted on October 9, 2014
Share this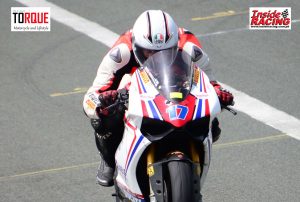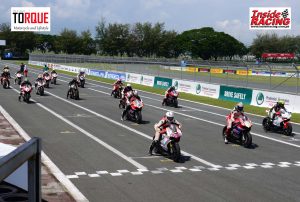 18 Ducati riders joined the last race of the Ducati Cup Powered by Bacchus Energy Drink and organized by Ducati Philippines at the Clark International Speedway on October 5.
Finland's Jussi Hoikka on board a Panigale won the 7-lap race and likewise clinched the victory in the Open class. Meanwhile ATAT Racing Team (ART) rider Jay Carrion finished second on another Panigale and bagged the Intermediate category while SBRA President John Defensor crossed the finish line third and won the Master class.
Access Plus' President Toti Alberto came fourth on his Pangale Super Leggera and placed second in the Master category.  His son TJ Alberto was the pole sitter of the race and the winner of the Novice class.
Ilocos Sur Representative Ronald Singson continued his winning ways in the Celebrity and Beginner classes. Monty Mortimer was victorious in the Super Legends category while in the Naked classes, Miguel Bichara on a new Monster 1200S  and Dax Ayson (in Naked A) were the victors.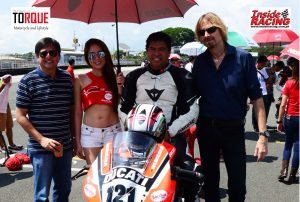 The 2014 Ducati Cup was sanctioned by the Superbike Racing Association (SBRA).  The series is part of the 2014 Petronas Philippine Motorsports Championships.
More detailed reports and photos to follow in InsideRACING magazine