Honda BeAT-FI eSP Series Launched
Date posted on June 1, 2015
Share this
Honda Philippines, Incorporated (HPI) held a public unveiling of the new BeAT-FI eSP Series on May 30, 2015 at the Music Hall of the SM Mall of Asia in Pasay. The event was dubbed "Let the BeAT Out".
Mr. Daiki Mihara, the new president of HPI, stated that the New Generation BeAT-FI eSP Series is a reflection of Honda Philippines' continued commitment to provide powerful, safe, fun and worthwhile driving experience to the growing market of Filipino scooter enthusiasts.
HPI Product Planning Manager, Mr. Elie Salamangkit Jr., discussed the great features of the BeAT-FI eSP Series which include the eSP, ISS and the CBS.
eSP which means enhanced smart power is an advanced engine technology that combines high power and high fuel efficiency with a quiet start and smooth eco-friendly engine. The ISS or Idling Stop System is another Honda exclusive and the first-of-its-kind in motorcycle application. It automatically switches off the engine of the scooter during brief stops and thus saves fuel. Lastly, the CBS or Combi-Braking System delivers controllability, convenience and the sense of confidence for the rider because it gives optimum braking power while reducing nosedive.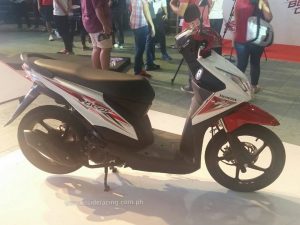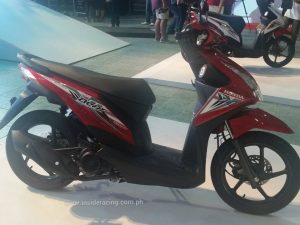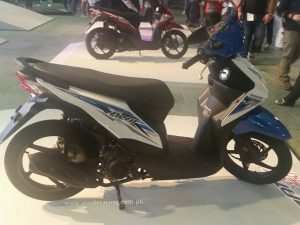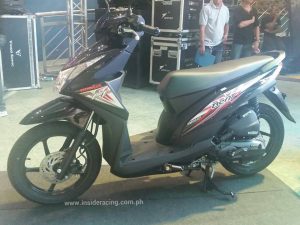 The standard model has a retail price of P66,900 while the variant that highlights the ISS and CBS is available at P69,900.
Aside from the launch of the BeAT-FI eSP Series, its ambassadors (basketball player Ricci Paolo Rivero, DJ Katsy Lee and skateboarder Demetrio Cuevas) were also introduced to the public. Winners of the Honda Streetball and Streetdance Competition were also awarded by HPI.