2011 Honda CBR150R Ride Review: Sportbike Dream Realized
Date posted on October 10, 2019
Share this
It is not just a looker or replica, this mini sportbike performs like one too, and the best part is that it's realistically affordable and accessible to everyone! Times have changed in the motorcycle world… luckily for the better. The July 1987 issue of Cycle World Magazine featured the amazing new Honda CBR250F. "Honda's Street Magic" was the copy on the cover and the magazine lengthily discussed the CBR250F's lineage to Honda's four-stroke RC160 Grand Prix bikes of the 1960's and that Honda has further developed and refined its 4-valve technology and lightened engine parts to produce similar power for street application. The CBR250F was the coolest thing to many young riders at that time. Sadly, the Honda CBR250F was only available in Japan and Europe as were other high-performance small displacement street motorcycles like the TZR125 and RG125, AR125, Mito125, Aprilia RS125, Derbi and many others.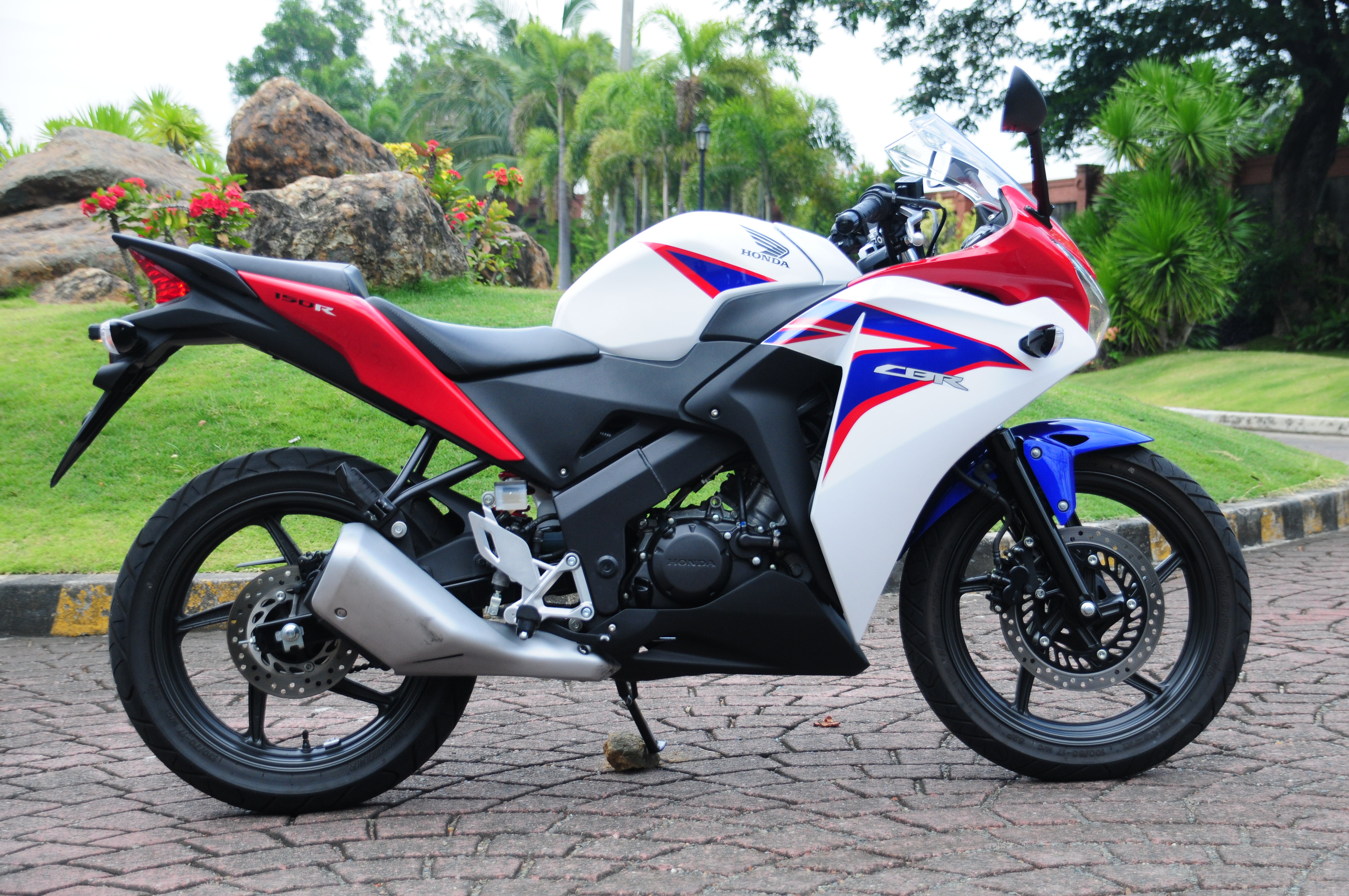 At that time and for the decades that followed, small displacement sportbikes that look like Grand Prix bikes were only a dream to many young Asians including us Filipinos. Those ordinary people who dream of owning a sportbike but do not have the money for a full size supersport bike or the network to bring in these imported small bikes resorted to mimicking the bikes by fabricating crude fiberglass bodies and installing them on whatever motorcycles that are available to them. That was the affordable and realistic way to satisfy their sportbike craving.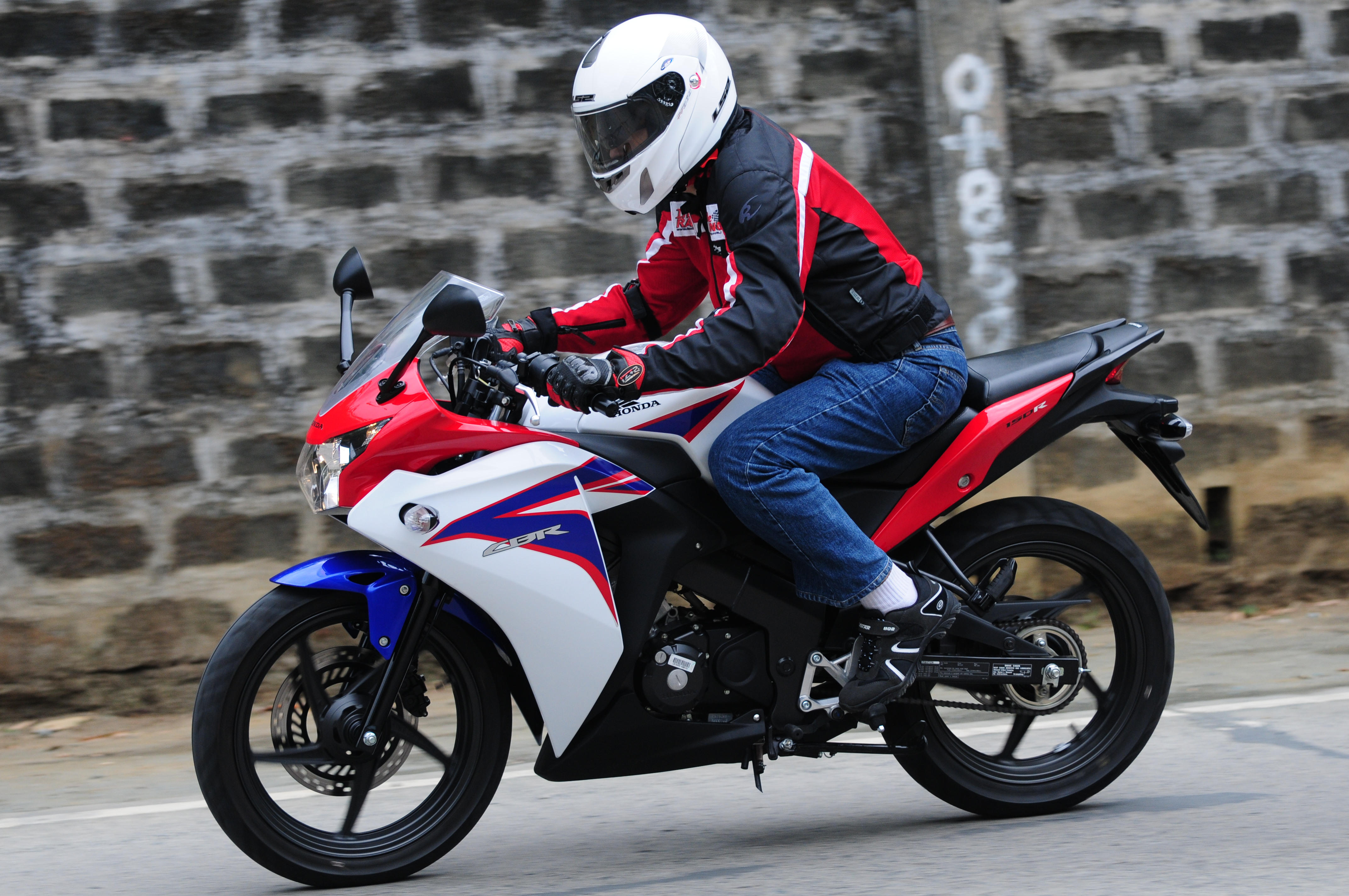 Twenty four years later in 2011, and happily, things have changed. Since the underbone explosion started in the ASEAN region more than fifteen years ago, the solo market has grown and matured over the years and the production capabilities of motorcycles in the region have improved as well to cope with the demand and evolution of products. Thailand has become one of the leading manufacturers and markets for small displacement motorcycles.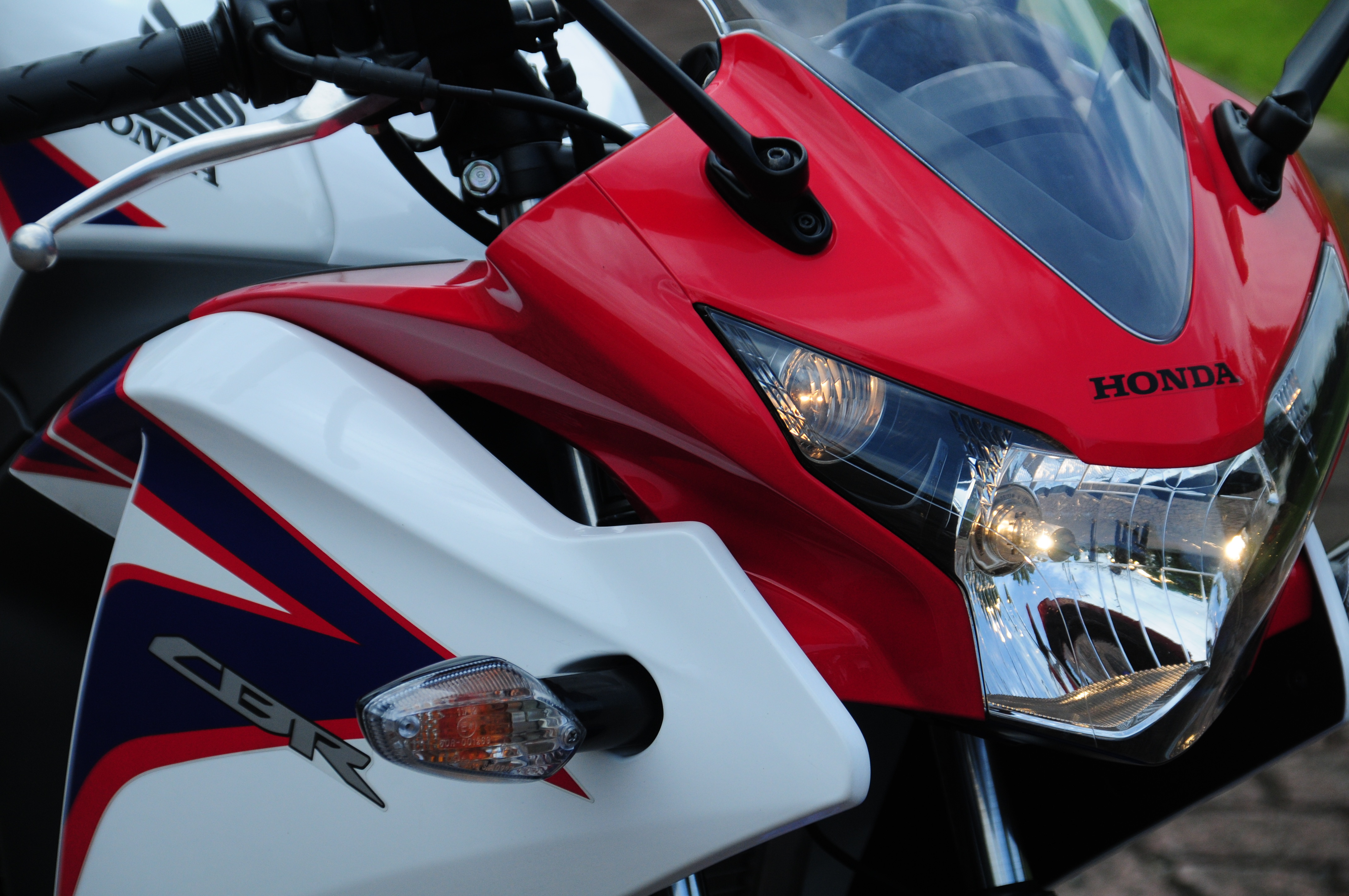 Honda's small displacement sportbikes, the smashing CBR150R and CBR250R are now manufactured in Thailand! These two models are now marketed all over the world including America and Europe (they only get the 125cc version), and of course Asia and the Philippines!
Fortunately for us local sport bike fans, Honda Philippines, Inc. (HPI) have seen the light and, in an unexpected move, launched the CBR150R in December 2010 in the local market just a month after its debut in Thailand. Grey market importers who have been bringing in the old CBR150 for the past few years resorted to ordering the bigger CBR250R instead. At least for now, they will have something to sell, that is, until HPI decides to bring it in also. The CBR250R might have a bigger engine and slightly more uprated chassis components but it looks very similar to the CBR150R. Considering the price gap, the CBR150R can fulfill a lot more sportbike dreams than its bigger brother.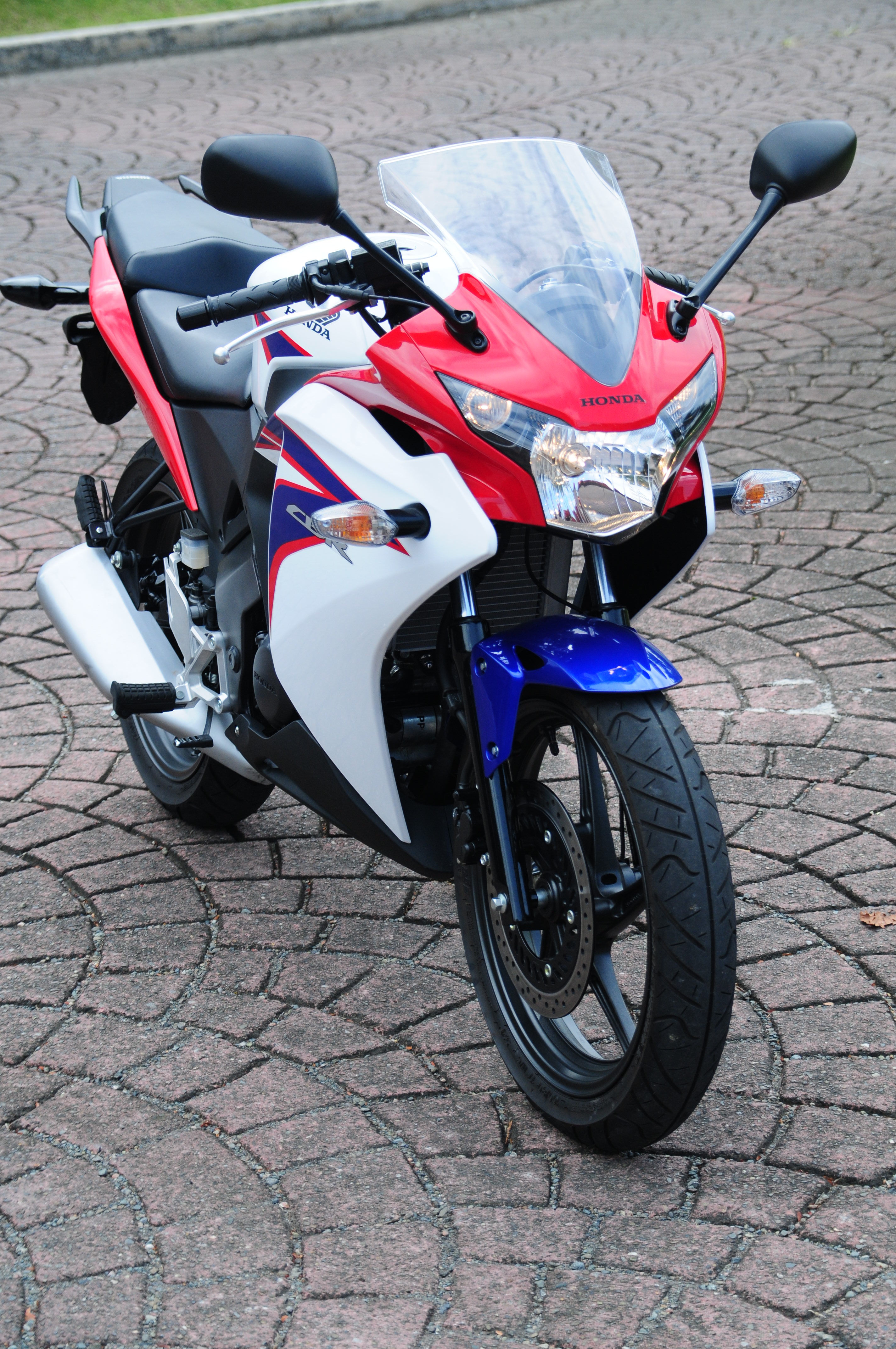 The newly re-designed compact single-cylinder engine displaces 149.4cc (64.5mm bore with a 47.2mm stroke) and is equipped with Honda's efficient PGM-FI (fuel-injection), 4-valve per cylinder, double overhead cams (DOHC) and liquid cooling. It is designed for sustained high engine speeds to deliver maximum power of 19.5 Bhp at 10,500 rpm and maximum torque of 17 Nm at 8,500 rpm. According to Honda, the new engine was designed to rev hard and long like any sportbike engine should. This was achieved by using specially designed Keihin throttle body equipped with fine atomizing injectors, piston pin that has been made shorter, connecting rods and short-skirt forged pistons that were made lighter. The camshaft profiles were made more aggressive and the overall engine operating friction has been reduced. The engine is now mated to a 6-speed manual transmission which will make racers happy. The exhaust system's overall weight has increased to pass stricter emission regulations but Honda designed it to improve mass centralization. The stock exhausts' sound is actually good and care must be exercised when fitting a poorly made aftermarket exhaust for it might not only make the sound closer to "tunog lata", but doing so might also affect engine performance.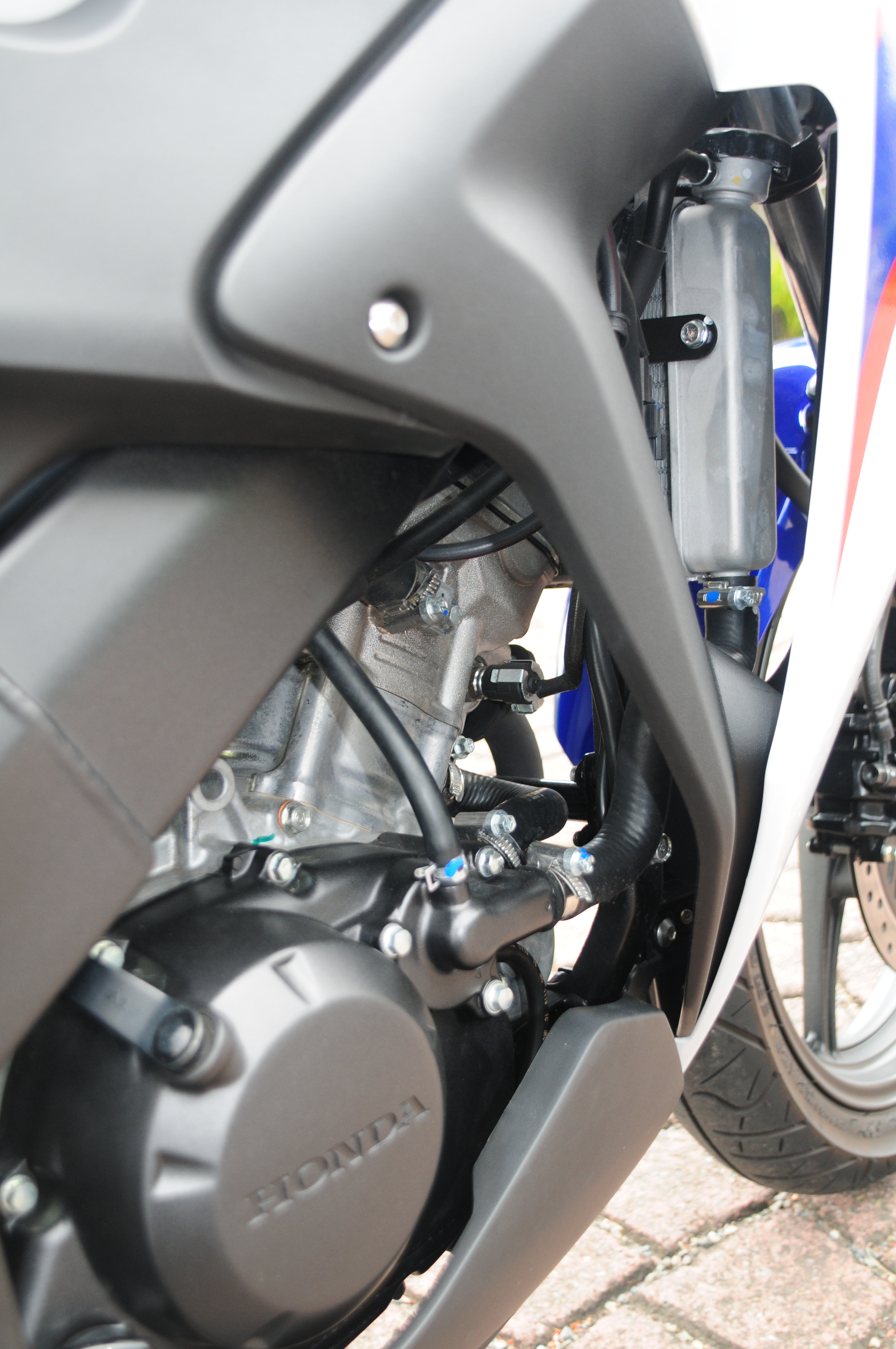 The CBR150R has full size 17-inch big bike tires; 100/80 in the front and 130/70 at the back. Although they are made in Thailand, the Road Winner branded rubber are the same tires that the US and Europe are getting, and their performance is not that bad. The tread pattern also looks nice and aggressive. Normally for safety, aesthetics and performance, we always recommend to immediately change the stock tires of most locally available models, but they already look good and have enough in terms of grip.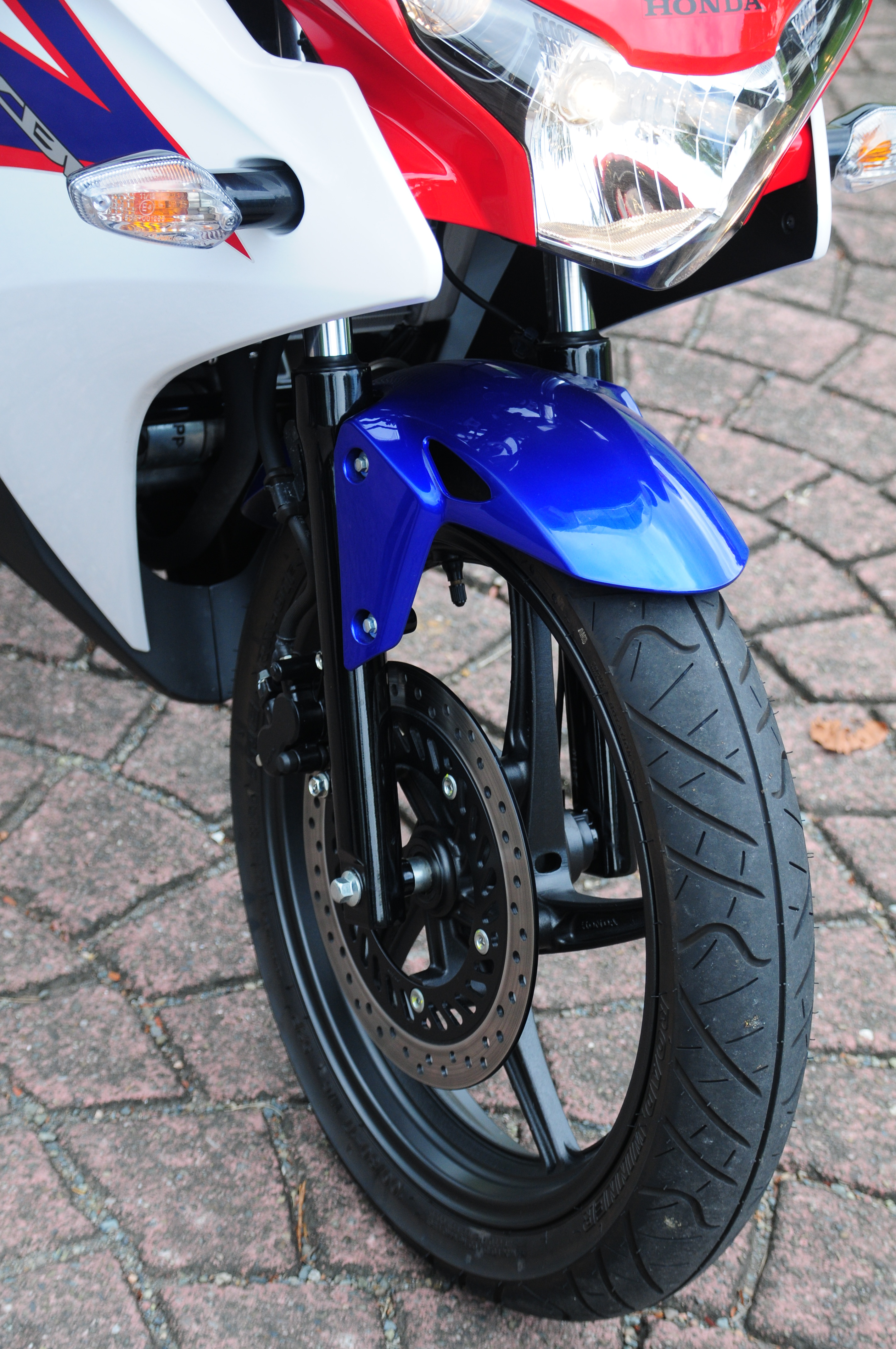 The steel twin tube diamond frame looks robust for a bike this size and will surely be able to handle hard racing and additional engine power if the owner decides to race this bike. The big front forks and rear Pro-Link mono shock rear suspension are simple but are well tuned for the CBR150R for sporty handling. The front brake is powerful and stops the bike very well. Combined with the stock tires, this bike is competent for track day action as it is. Those looking for the sportbike look will not be disappointed as well. The CBR150R has an attractive full cowling or bodywork and many cooling outlets similar to big sportbikes. The headlight is similar to the big VFR model while the tail section is clearly patterned after its CBR1000RR brother. It has a full size gas tank that can carry 13.1 liters which aspiring big bike racers can practice hanging off with during track days, something you can't do on an underbone or scooter.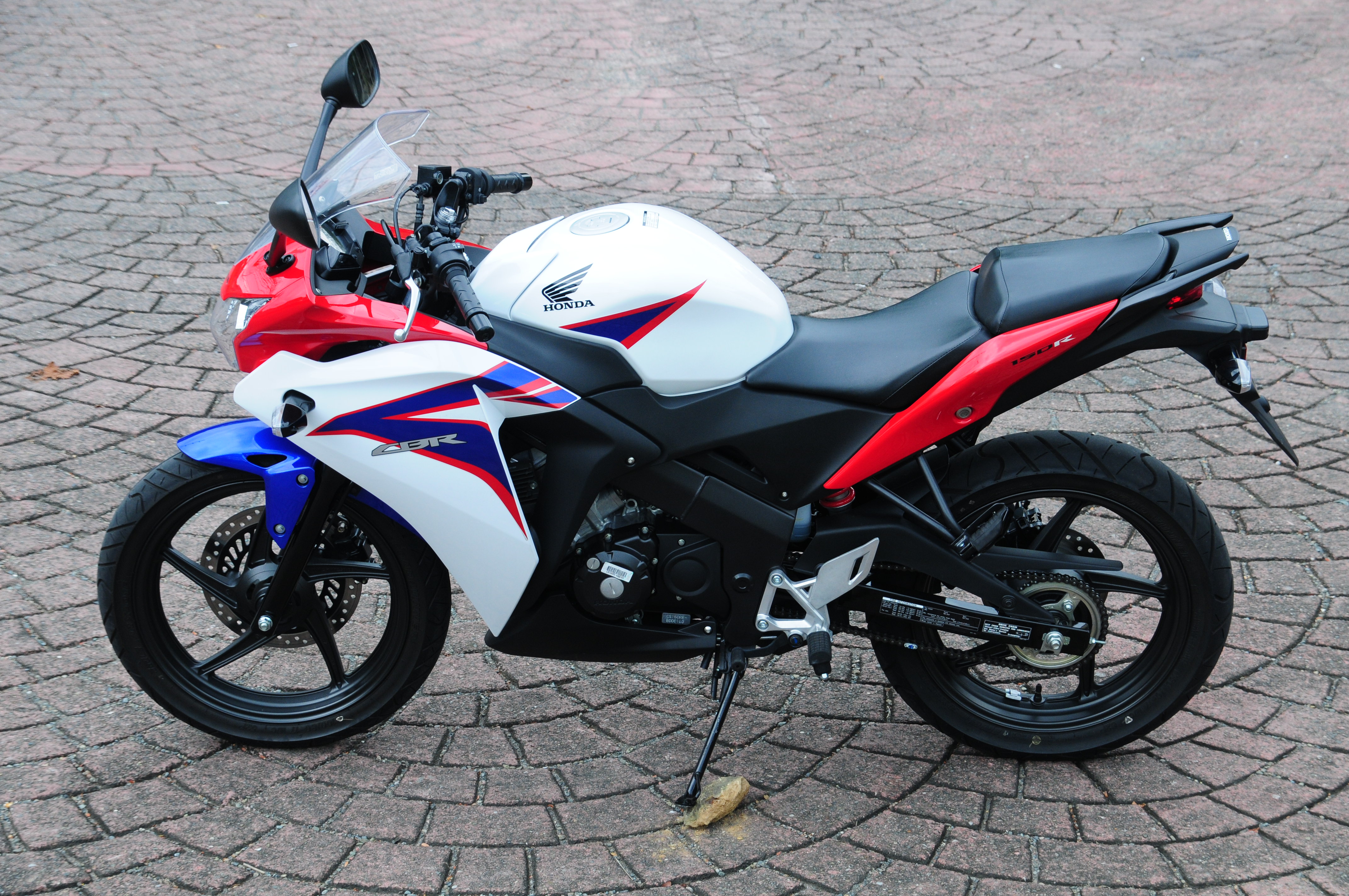 The instrument panel is very modern and sporty with a big analog tachometer in the middle and a digital display below it showing the speed, fuel gauge, and engine temperature. The turn indicators are easily visible although they are not audible. The side mirrors are very wide and placed in a useful position where you can actually see a lot behind, unlike the other sport bikes. Some commuter riders might find it a disadvantage though when you're trying to filter through still traffic condition.
The clip-on handlebars are placed at just the right height and well damped even at higher engine speeds. The riding position puts the rider in a forward lean position than the normal underbone or standard models but it is still more relaxed compared to full on sportbikes. However, it's still a sportbike so longer rides will still make your palm a bit tired. But in time, anybody will get used to it easily, especially bigger riders with longer arms.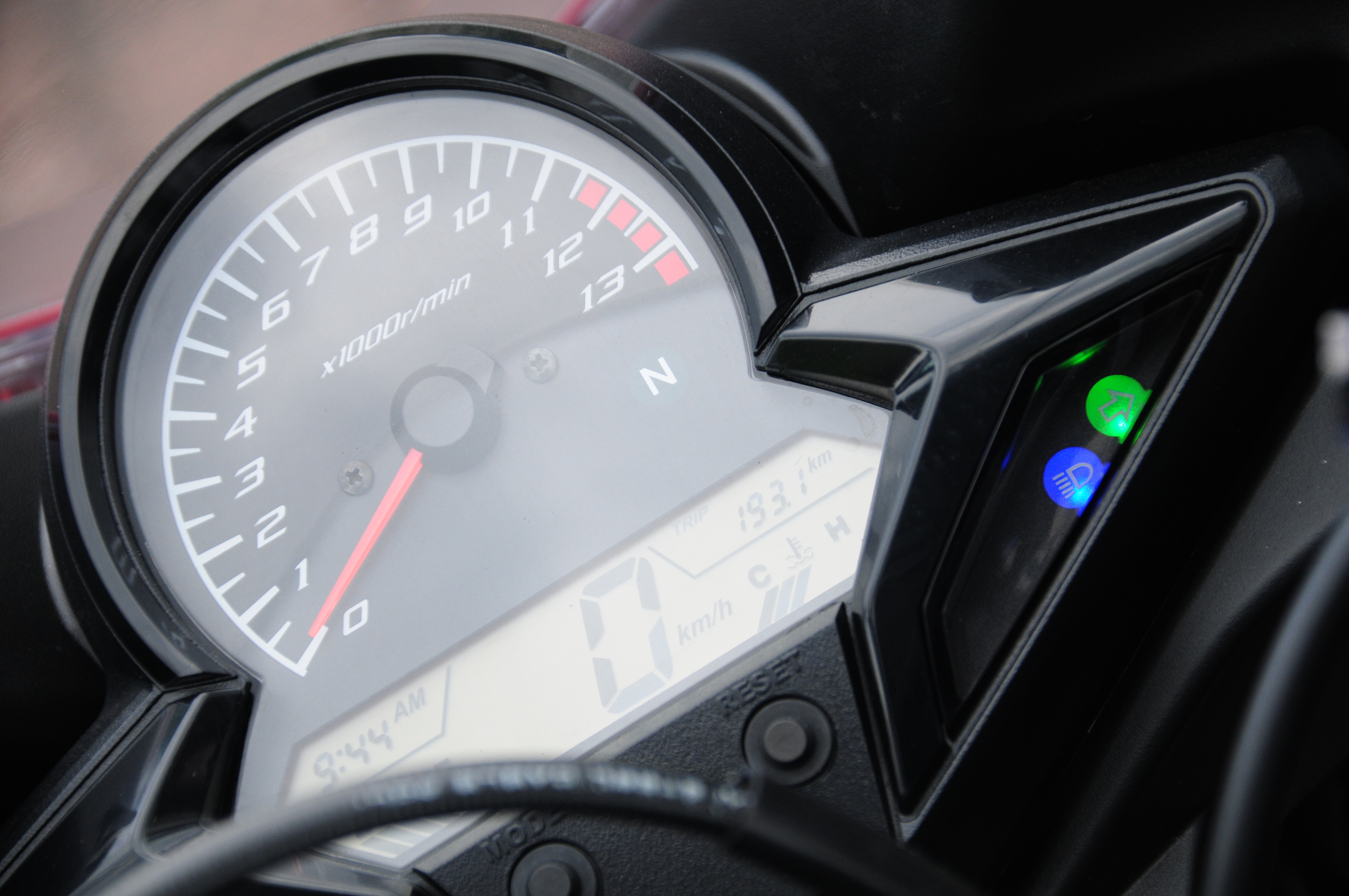 All of the three IR testers have a slight bias towards sporty riding and testing the CBR150R was an immense pleasure and gave us the most fun in recent years. We spent riding it in our favorite backyard roads going to Marilaque and Caliraya as well as in the traffic conditions of Diliman, Libis and Pasig City. The handling is sweet in the twisties and the high-revving engine was fun to use. We found ourselves cornering a little faster than normal! The PGM-Fi fuel injection really manages the engine well to give us smooth and ample power all the time. It also always starts with one click and makes it idle smoothly. Commuting on bike was easy, with the extra power really making it easy to overtake slower traffic.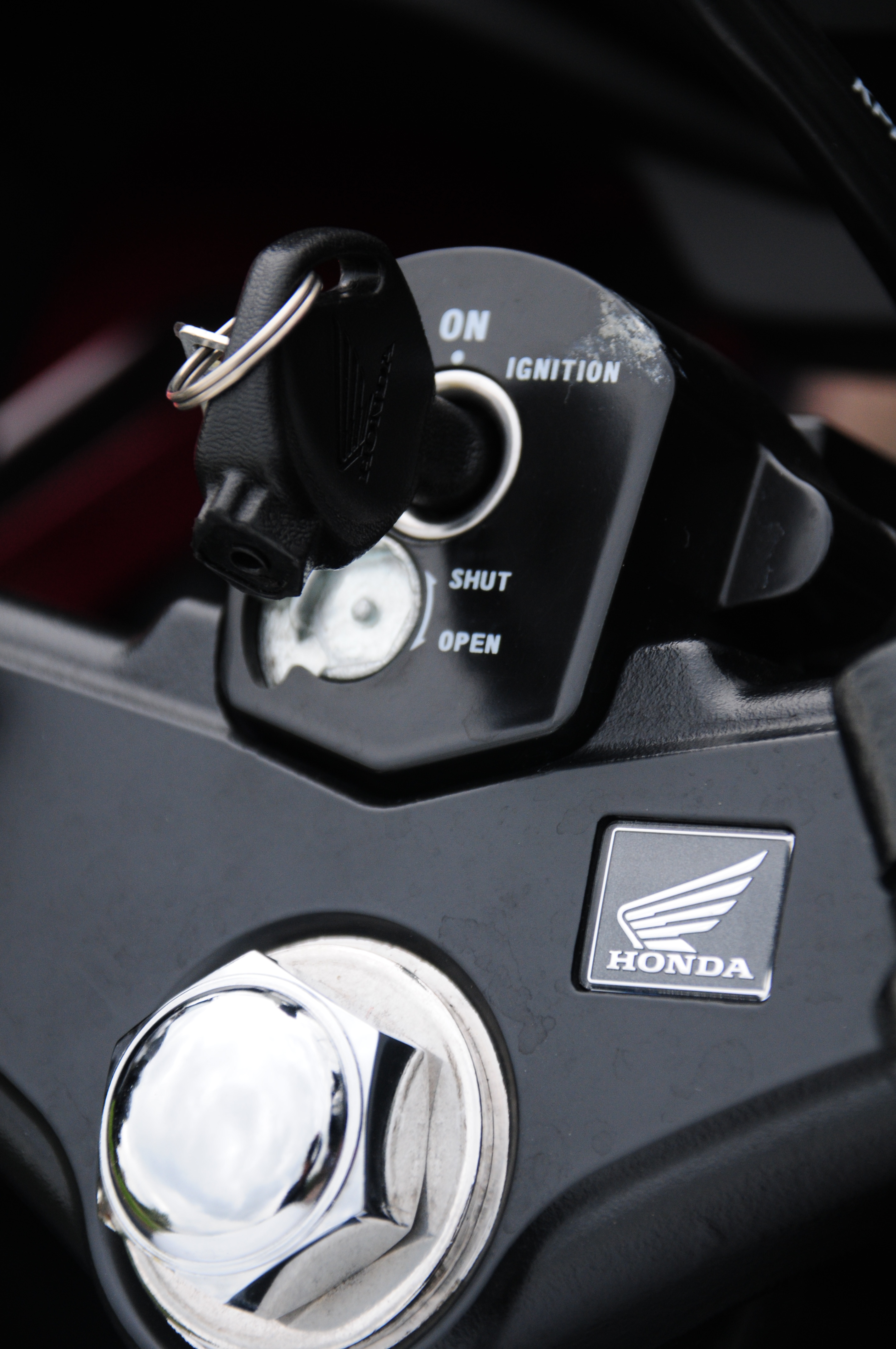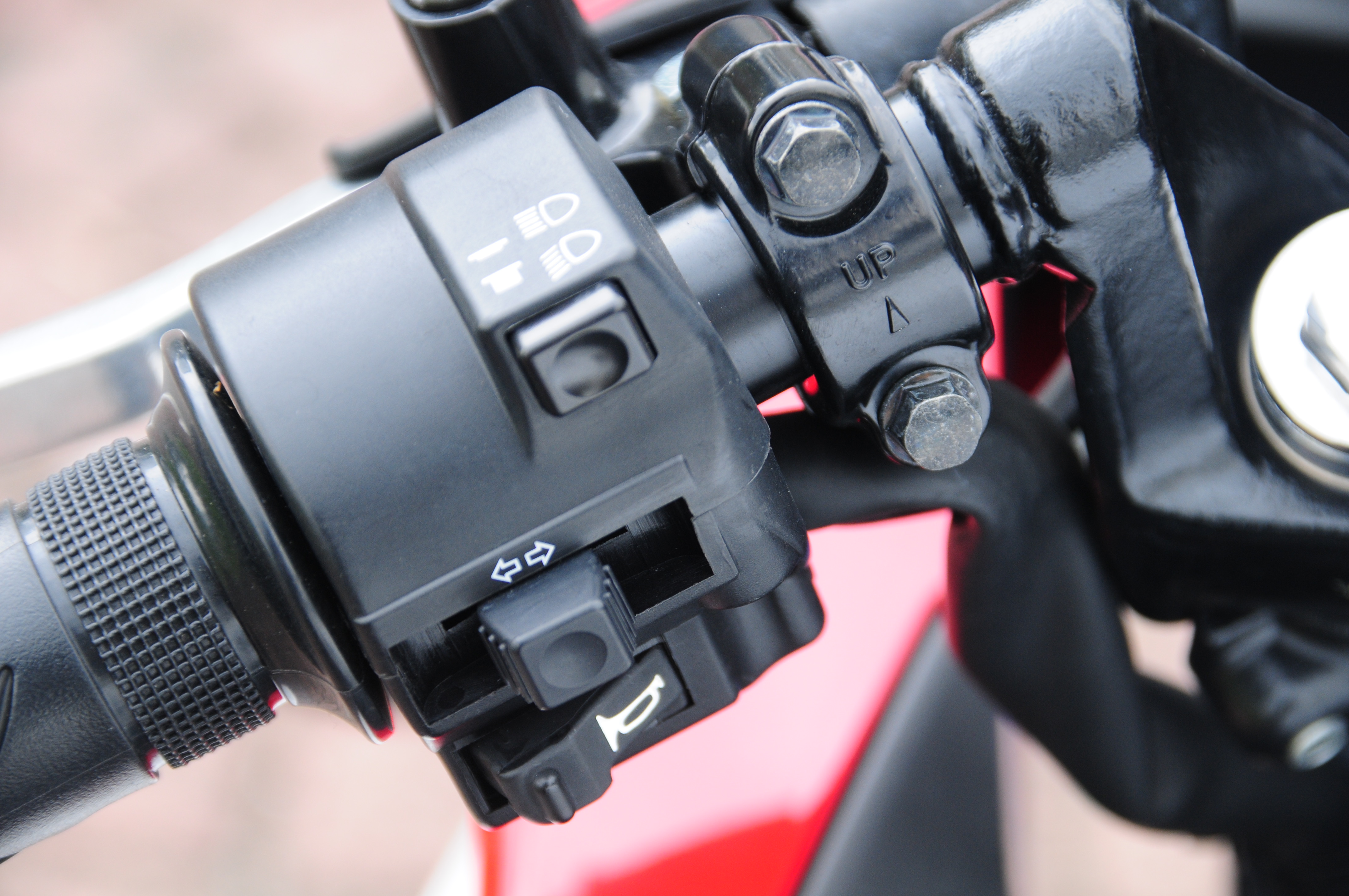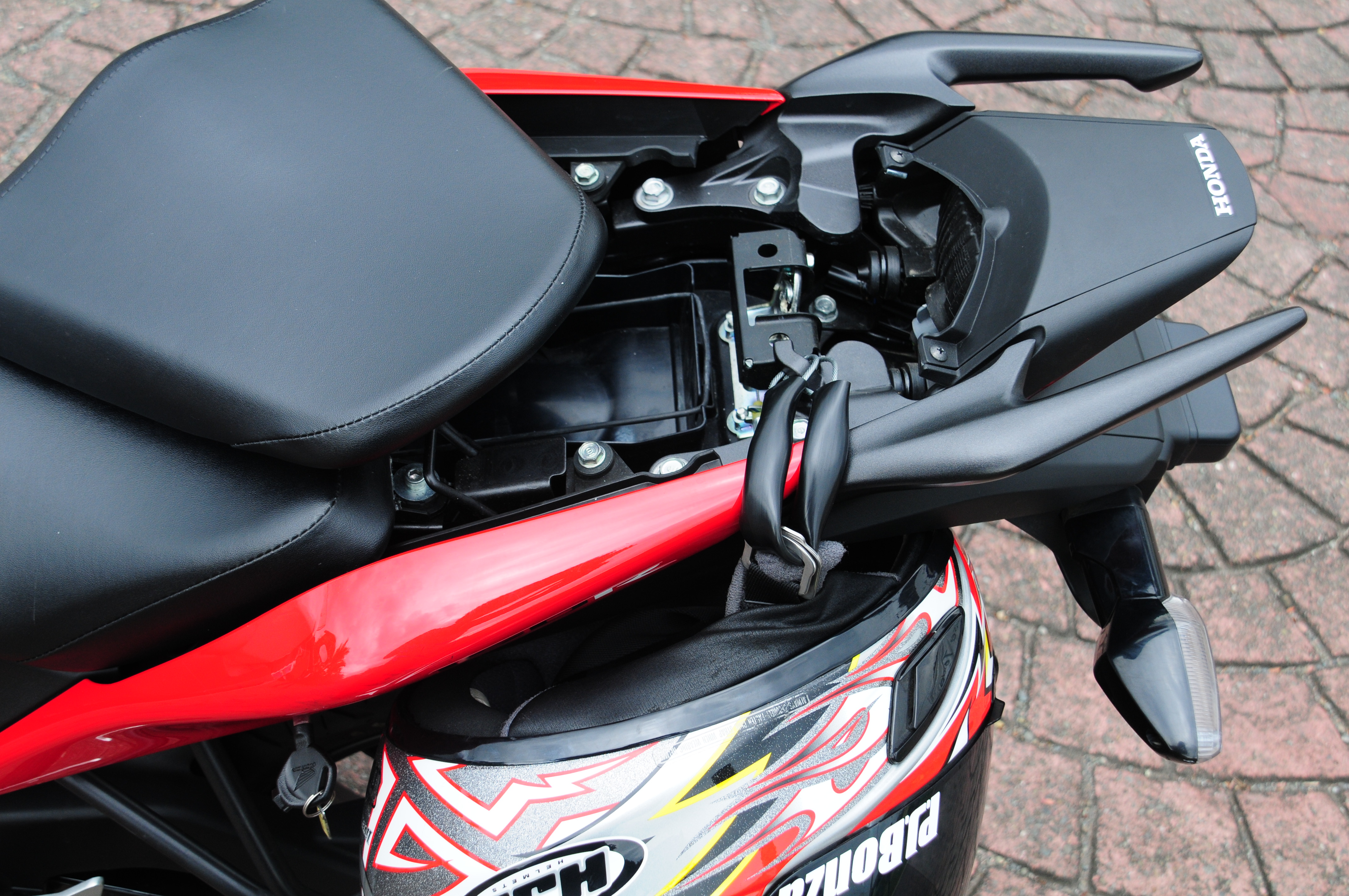 For maximum enjoyment, our advice to would be owners is not to hesitate to use the engine at high RPMs. The noise will be louder, more spirited and with slight vibrations but that is normal. It is designed to be operated at high rpm levels to bring out the best in it. Riding it along at 3,000 rpm will only make your riding rough and slow and you will not appreciate the bike at all. Don't forget that this is a sportbike and should be ridden like one. If you want and need an economical and relaxing commuter bike, then we suggest you go get a smaller underbone or scooter instead. With its VFR-like looks and advanced engine and chassis technology, the 2011 Honda CBR150R is as dreamy as the other small bikes from the last couple of decades. Just by looking at it and studying the specs sheet will make every genuine mini sportbike fan want to trade-in their current ride or get a new loan just to get one. No doubt, it will not only be the younger riders who will be mesmerized by it, but also many older ones who dreamed of owning something similar in their youth but was denied the opportunity. It is well worth every centavo of its P150,000 SRP. Unfortunately, back then, they have to wait in line as HPI could not get enough CBR150R's from Thailand because, apparently, even after almost half a year, it's still in high demand all over Asia and the rest of the world.
*This article was published in InsideRACING's  Volume 9 Number 3  2011 issue.