Honda Cebu Invasion and Honda XRM125 DSXOfficial Launch
Date posted on August 1, 2017
Share this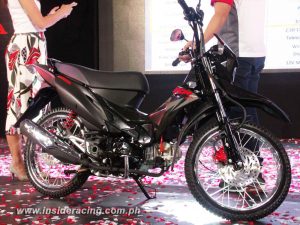 InsideRACING was invited for one of the big milestones for Honda Philippines Inc.in 2017 the "Honda Cebu Invasion". Honda has certainly made the Queen City of the South"Honda Country" as they embarked on this monumental mission to stage an all-out motoring invasion as they asserted their dominating presence in Cebu. The event was held at J Center Mall in Mandaue City Cebu. It started last July 27, 2017 with its soft opening. While the Grand Opening was held last July 29, 2017. The event will be 24 days ending in August 19, 2017. So those who have missed the opening salvo will have a chance to catch-up and get up close and personal with the hottest and latest motorcycle models now being offered by Honda. More importantly they have the opportunity to test ride the latest motorcycle models and feel for themselves the Honda experience.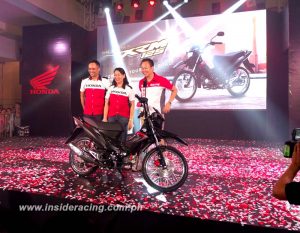 One of the key highlights of the Honda Cebu Invasion was the official launching of the
refreshed, redesigned, and enhanced Number One Underbone Motorcycle in the country, the XRM 125 DSX. HPI President Daiki Mihara opened the occasion with a fresh direction for its best-selling model XRM 125 DSX. "We are bringing the fun and excitement to your everyday commute. We want you to rediscover the joy of being on the road with a Honda cub motorcycle that elevates your urban riding experience. We dare you to Conquer Your Own Road with the XRM125DSX."The XRM125DSX has made a big leap in design and performance by taking inspiration from the CRF DNA : Its colors and stripes adorned with sporty, elegant and distinctive styling complemented with tough plastic material for
durability.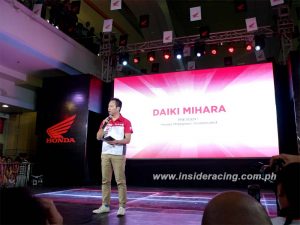 The XRM 125 DSX sports a new engine design, to help riders achieve total control, power, and excellent fuel efficiency with the enhanced PGM-Fi engine. The new XRM is more than capable of going the extra distance with its fuel efficiency rating of 61km/L. Whatever road you need to conquer, you can find confidence in its maximum power of 7.09kW @ 7,500rpm. It's Euro 3-compliant, too, so you can save both gas and the environment every time you ride.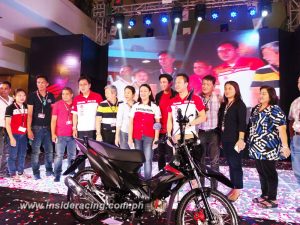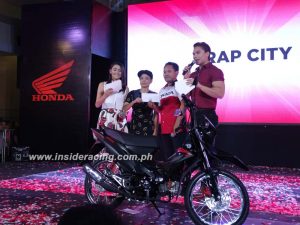 Also during the event they showcased an all Honda model line-up from Automatic- BeAT Orange & Magenta colors, Click125i and Click150i; Underbone – Wave110; and Off-Road – CRF250 and CRF Rally.J Centre Mall was jam packed to capacity with riders & motorcycle enthusiasts, mall goers in attendance. A motorcade took place prior to the grand opening,games, raffle, and other fun-filled activities brought joy to the crowd. A dance competition was held during the event which show cased the best dance crews in Cebu which provided high octane performance with their energetic routines and stunts. The event also featured the Knapsack Dancers and the special appearance & song performance of rising TV hunk Joseph Marco which really sent the crowd to a frenzy.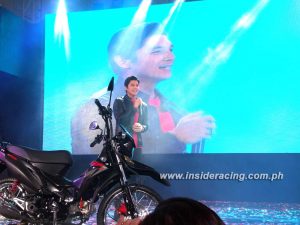 Riders and motorcycle enthusiasts who wanted to try one or all of the featured motorcycles had the opportunity to test ride their favorite units at the mall's parking lot throughout the duration of the Mall Invasion. A mini riding circuit afforded riders a fun and exciting way to actually tryout the motorcycles, supervised by Honda's Safety Instructors from Honda Safety Driving Center. The XRM 125 DSX is now available in all Honda flagship stores in Cebu & Davao, and 3s shops nationwide. For more information visit www.hondaph.com and stay updated with the latest in the world of Honda motorcycles by going to
facebook.com/hondaph