Honda Club Officers' Workshop
Date posted on October 31, 2015
Share this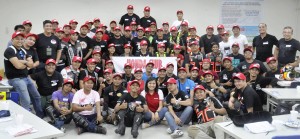 InsideRACING Update: The first All Honda Club Officers' Seminar/Workshop was held last October 25,2015 at HSDC. The event was organized by the Honda Owners Group Philippines (Hog Phils.) and  Honda Riders Club Phils. (HRCP) and was supported by Honda Philippines, Inc. (HPI)  and Honda Safety Driving Center (HSDC).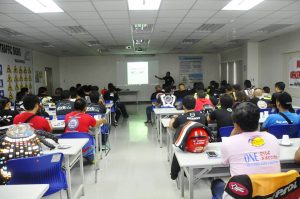 A total of 72 delegates representing 28 Honda Clubs all over Metro Manila and nearby provinces attended. Seats were limited to 2 Officers from the Main Club and 1 Officer from the Chapters.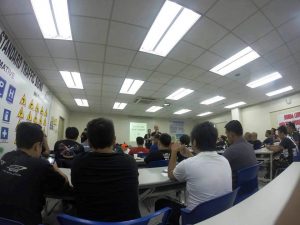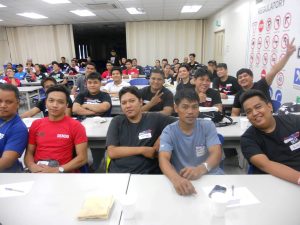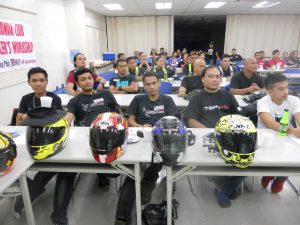 The Seminar/Workshop covered Motorcycle Organizations, Basics of Club Management, Key Components to Success, How to Manage Conflicts, Practical Rules in Club Management and Open Forum where specific issues experienced by Clubs were discussed and given solutions. The event was conducted by Nilo C. Fernandez, the founding President of Honda Riders Club Philippines.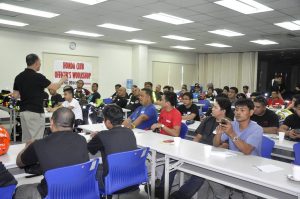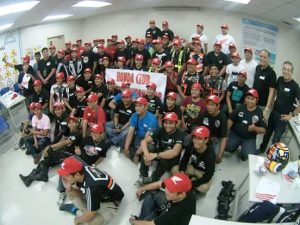 In the end, all delegates were given Honda T-shirts and Honda caps. Special Prizes (Freego Jacket and T-shirts, Spyder Sunglasses and Wrangler Gift Certificates) were also given to lucky delegates from the raffle  by HRCP.
List of Clubs who Attended:
1. WAVE OWNERS RIDERS CLUB
2. XR 200 METRO MANILA
3. ICON CLUB
4. XRM BIKERS CLUB PHILS.
5. CLICK 125i OWNERS CLUB PHILS.
6. ALPHA GILAS RIDERS CLUB
7. WAVE 100 UNDERBONE CLUB PHILS.
8. LAGUNA BEAT RIDERS CLUB
9. HONDA TMX RIDERS CLUB
10. MARINDUQUE CENTRO RIDERS CLUB
11. CLICK OWNERS CLUB
12. DASH RIDERS CLUB
13. LUCKY 7 RIDERS CLUB
14. FAIRVIEW BEAT RIDERS CLUB
15. CODE-R
16. SCOOPEROS
17. CLUB SCOOPY PHILIPPINES
18. TEAM HONDA WAVE 125 PHILS.
19. TEAM RS PHILIPPINES
20. CAMANAVA HONDA BEAT CLUB
21. RIZAL BEAT SCOOPY REPUBLIC
22. C.O.C. RIZAL
23. GONGPA STOCK BIKES
24. SJDM BEAT CLUB
25. SUNDAY CLUB
26. XR125 XR150 RIDERS BROTHERHOOD
27. HONDA RIDERS CLUB PHILS.
28. VVM RIDERS CLUB
Words and Photos by: Honda Philippines