Honda & Honda Barkada unites for a cause
Date posted on September 25, 2014
Share this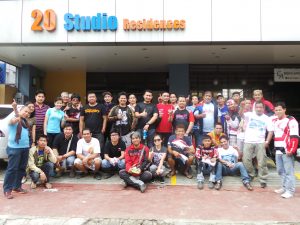 September 20, instead of embarking on the Trail Ride going to General Nakar, Honda has opted to responded instantaneously to the needs of our Brothers and sisters who has suffered from the wrath of Typhoon Mario.
Leaving Marikina and other parts of the country with floods and destructions, a group of Honda Barkada extended a helping hand to those who were affected. Serving as the headquarters for this mission is the 20 Studio Residences which has been the center for the preparation of goods prior to distribution. The XRM Bikers Club, Club CB110, Club Scoopy of the Philippines have visited an evacuation center at Nangka Elementary School of Marikina, right after the onslaught of Typhoon Mario to provide the evacuaees with ample food to fill their empty stomach. At an about 150 families, this noble act has been very satisfying to those who were fed, thus giving them the right energy to face the next and succeeding days ahead. Basket of groceries and rice were also given to one hundred families to content their very basic needs.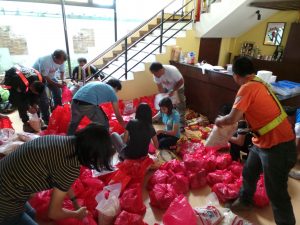 With these simple acts, Honda will aid in building and rebuilding a community where everyone can again pursue and continue their dreams.
Credit Honda Phils.
See also