Honda Kicks Off "Honda Asian Journey 2017," a 570-km Big Bike Caravan Through Peninsular Malaysia to the MotoGP Race
Date posted on November 7, 2017
Share this
The Honda group of companies in the Asia & Oceania region kicked off the "Honda Asian Journey 2017," a 570-km Honda big bike caravan that cruised through Peninsular Malaysia for four days, from October 26 to October 29, 2017, ending up at the Malaysian Motorcycle Grand Prix (MotoGP) event. Around 50 journalists, motorcyclists, Honda dealers, and associates from five countries – Indonesia, Vietnam, Malaysia, the Philippines, and India – rode together to the ultimate destination, the Sepang International Circuit.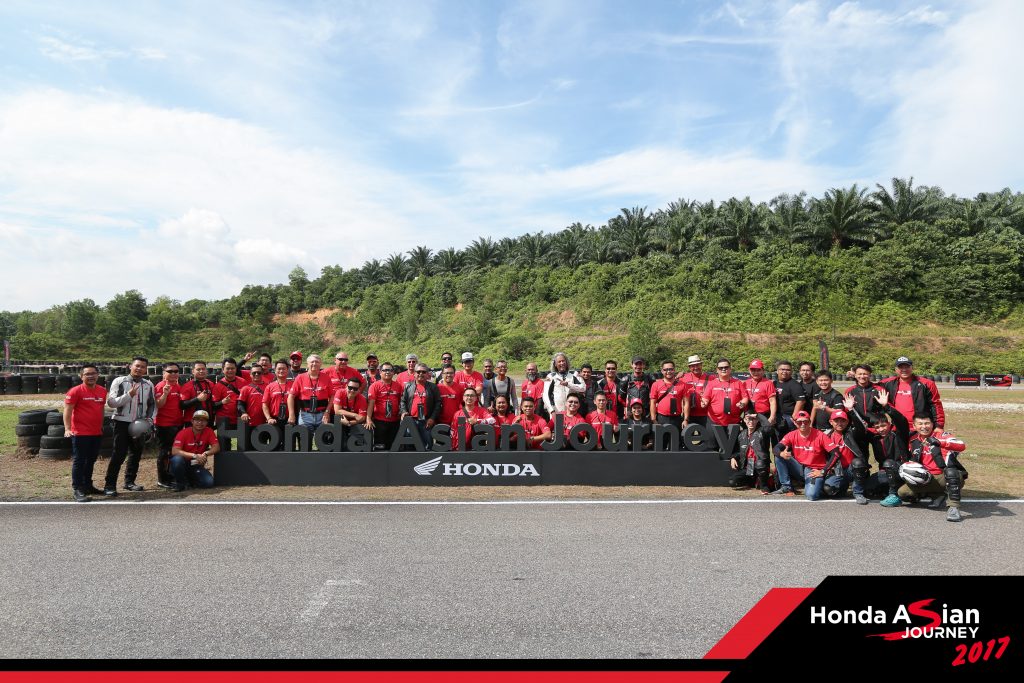 The journey began at the Malacca Circuit where Honda held warm-up activities for the participants. The morning program started with safe riding training to ensure that everyone will ride safely throughout the journey. It was followed by a test ride of the 60 Honda big bikes that are available for the journey, including models such as the CB500, CBR650R, CBR1000RR, X-ADV, VFR1200X, Africa Twin, and Goldwing. The afternoon program was the highlight of the day with a test ride of the Honda RC213V-S, a model based on the RC213V, a racing machine Marc Marquez rode to win Honda MotoGP championships in 2013 and 2014. Honda provided 8 RC213V-S bikes exclusively for Honda Asian Journey participants to experience the excitement of this super sport model.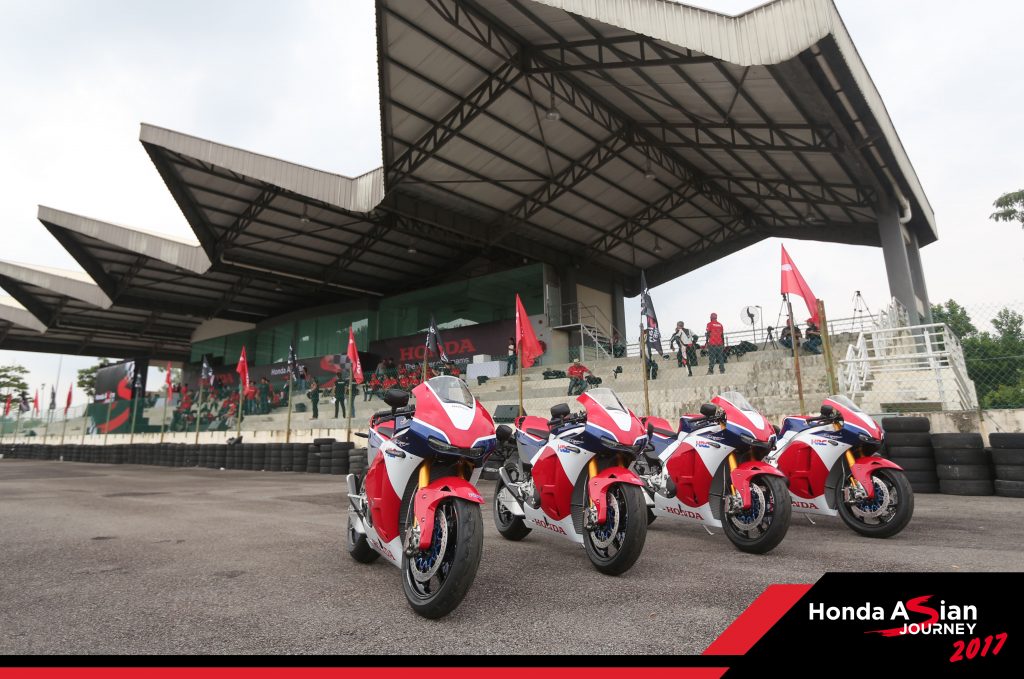 After leaving the Circuit, the caravan ended the first day at Melacca City. On October 27, the Honda Asian Journey participants left to Bukit Tinggi City and rioe up to Genting Highlands, a mountain resort located approximately 1,700 meters above sea level. On October 28, they cruised the highway to the qualifying round of the Malaysian MotoGP at Sepang International Circuit, then travelled to Kuala Lumpur for a welcome dinner featuring an exclusive appearance by MotoGP riders Marc Marquez and Dani Pedrosa of the Repsol Honda Team, and Takaaki Nakagami and Khairul Idham Pawi of the Idemitsu Honda Team Asia. For the final activity on October 29, the Honda Asian Journey participants rode to Sepang International Circuit where, along with hundreds of other Honda customers, they cheered the Honda GP riders in the MotoGP Malaysia round.
The following Honda group of companies in the Asia & Oceania region hosted the Honda Asian Journey 2017: Asian Honda Motor Co., Ltd., regional headquarters for the Honda Asia & Oceania region; Boon Siew Honda Sdn. Bhd. (Malaysia); PT Astra Honda Motor (Indonesia); Honda Vietnam Co., Ltd. (Vietnam); Honda Philippines, Inc. (The Philippines); and Honda Motorcycle and Scooter India Pvt., Ltd. (India).
Total distance: 570 kilometers
Honda models: CB500 series, CB650 series, CB1100 series, CBR500R, CBR650 series, CBR1000RR, Rebel 500, NC750 series, X-ADV, VFR1200X, CTX1300, Africa Twin CRF1000L, F6C, Goldwing GL1800
Information about and photos of the Honda Asian Journey 2017 can be found using the official hashtag #hondaasianjourney2017 on Facebook, Instagram, and Twitter.
Words and Photos by Honda