Honda RC213V-S a MotoGP Bike for the Street
Date posted on December 15, 2018
Share this
Unlike other bikes that are merely replicas, be it copying the team's livery, or the aesthetic design, this one is the real deal, made street-legal. At USD 184,000 before taxes and transport costs, we can say this bike is really worth every centavo. Due to its limited run, the value could actually appreciate over the years.


Read about our one-on-one talk with Wheeltek's Marketing Manager Mr. Mark Chuidian who himself is still in awe with this "ultimate" bike.
Mr. Chuidian: "It is not a motorcycle that's fast, and big, and strong dressed up like a MotoGP bike. It is an actual MotoGP motorcycle meaning all the technology, all the research and development during the MotoGP races has been put in here and made street-legal. Basically what that means is that it got side view mirrors, tail light, headlight, signal lights, and all of that and everything that has to make it street-legal but basically this is a MotoGP bike. That is the core of why it is so special. One more thing that made it so special is that Honda decided to make these in a limited fashion. They targeted 250 units only. Unfortunately, while they were in the process of creating the 250 units, the tsunami hit Japan where the factory was so what happened was they discontinued because the factory got hit and all the equipment got shot, and they only made less than 200 units (Honda will not reveal the actual figures) and they were not able to complete what they were planning to do. But they started selling the motorcycle around the world so that's very rare. There are only less than 200 of these all over the world. The second reason is you can't just go to a Honda showroom and say "Hey, I found out about the RCV213 and I want to buy one!" No, because Honda, they're much like other high-end supercars, for example – there is a selection process so that not just anybody, or everybody could buy this just because you have cash. So they have a selection process where I think, customers who are interested apply and they get approved to buy one. Now talking about the approval and customers getting it, Wheeltek, the management, the owners of Wheeltek, and the company has brought this in, acquired one straight from Honda and brought it to the Philippines."



Maximum TORQUE: Why did Wheeltek bring in the RCV to the Philippines?
Mr. Chuidian: "Well one, because it's always been a passion of the people behind Wheeltek not just to showcase motorcycles but it's in our hearts. We're all motorcycle enthusiasts and lovers here at Wheeltek. One of the things that they love to do is bring special bikes to people so that they can touch it, feel it, have selfies with it, maybe even hear it, or maybe even ride it… but not this one. I personally don't even want to touch this one. So we just wanted to bring in this bike so that people could see it, touch it, hear it. During events we start it up and let people hear it. Hopefully soon within the year, we will see it in action in our racetracks here in our country. Speaking of country, this is the only one in the country. The only RCV in the country and in Asia, it is 1 of 4. So it is very, very rare. I won't say anymore how much it is, it is very expensive because of its rarity. Another thing that makes it really, really special aside from everything that I've already said, being that it's a MotoGP bike, it's very rare, it's made special, the only one here in the Philippines, 1 of 4 in Asia, the way it was built. It was hand-assembled. Some of its parts were handcrafted. So it's really special in that sense because you don't get to see the words handcrafted, hand-assembled and a superbike in the same sentence. Normally superbikes are assembled high-tech like but by machines. Think of it like a custom bike the way you would make a chopper or café racers, but high-performance style. Those are the reasons why this motorcycle is really special and that's why we brought it here so that everybody can see it."
Colour Variants: The RC213V-S is available in two finishes. The tricolour is a reference to Honda's racing history as well as Japanese heritage. The other is an unpainted CFRP type (Carbon). The surfaces of this colour variant have been left unpainted. Due to the inherent material characteristics of carbon, these are susceptible to degradation (color-change) when exposed to ultra-violet rays. Carbon parts must be painted or coated prior to use, but can be customised to the rider's individual preference when doing so.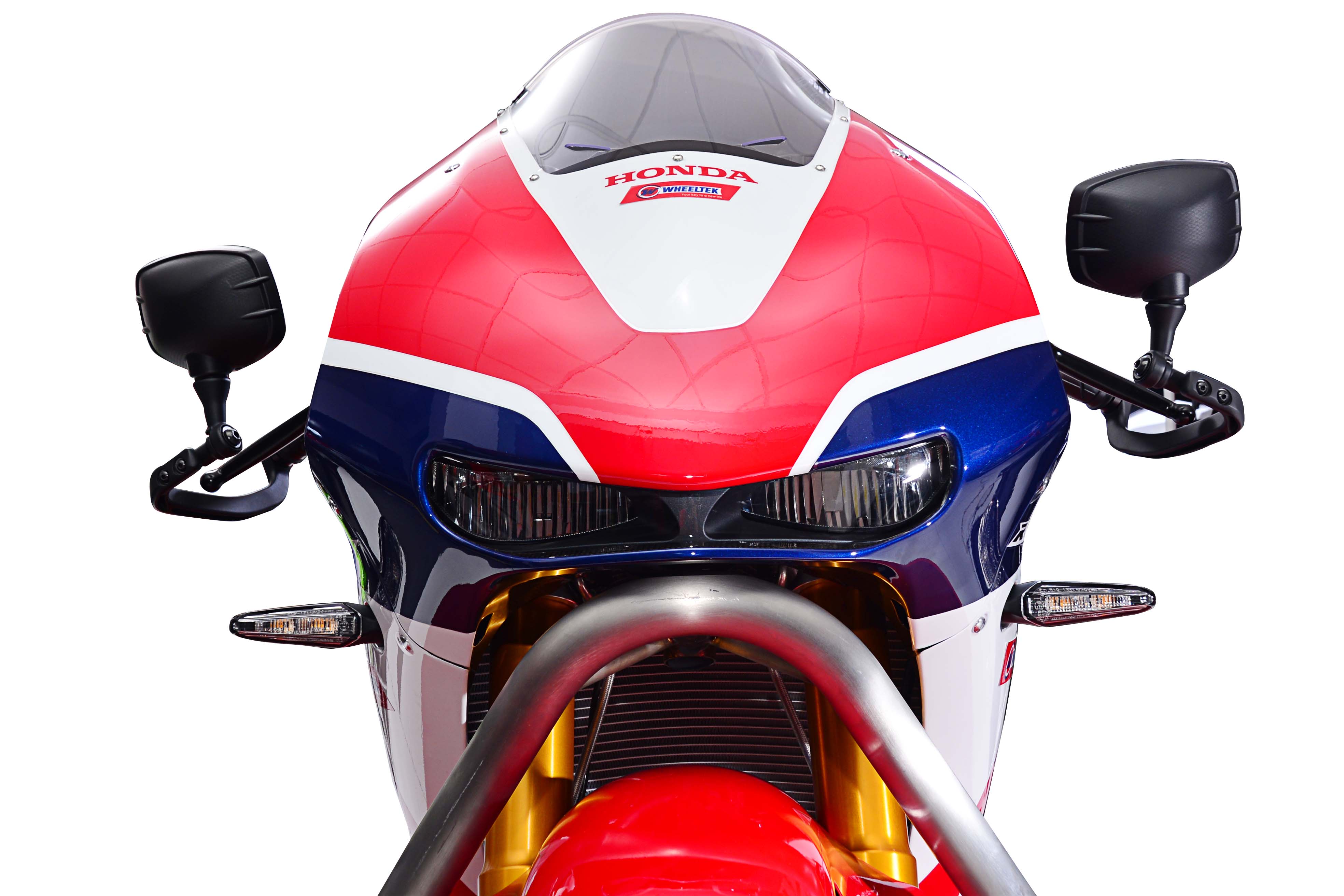 Maximum TORQUE: When did this bike arrive and when was this first unveiled to the public?
Mr. Chuidian: "This motorcycle came into our possession early part of this year, 2018, and it was publicly unveiled during the InsideRACING Bikefest held this year and it was a grand unveiling because it was the very first time that anyone outside of Wheeltek has ever seen it and then we started it up so that was the very first time that anyone's ever heard it, during the InsideRACING Bikefest. And that was very special for us – the special nature, the unique and rare nature of the bike, and then doing it in the IR Bikefest, the biggest motorcycle event in the country, so that was really special to us. Rare Bike + Big Event = it was great, it was wonderful. In one of Wheeltek's commercials, it was dubbed as the ULTIMATE Bike. What is the reason behind that branding? Actually that phrase, The Ultimate Bike, didn't really come from us, we didn't coin it. We just used it because Honda claims it is the ultimate bike, and we agree. I think it can lay claim on being the lightest, the fastest, the most agile, the most everything that a performance motorcycle is expected to be – street legally compared to all the other competitors that has come up with superbikes. I think that's why Honda calls it the ultimate superbike, the ultimate race bike, it is the ultimate. It is the ultimate in so many ways – the ultimate in price, the ultimate in technology, the ultimate in history – why it was made, its heritage."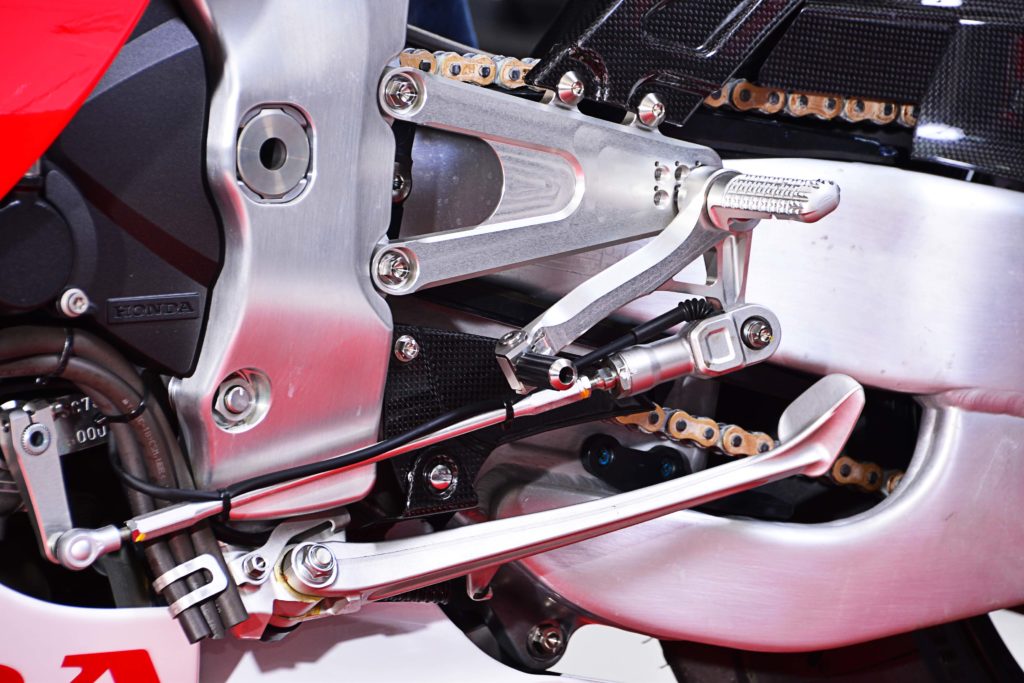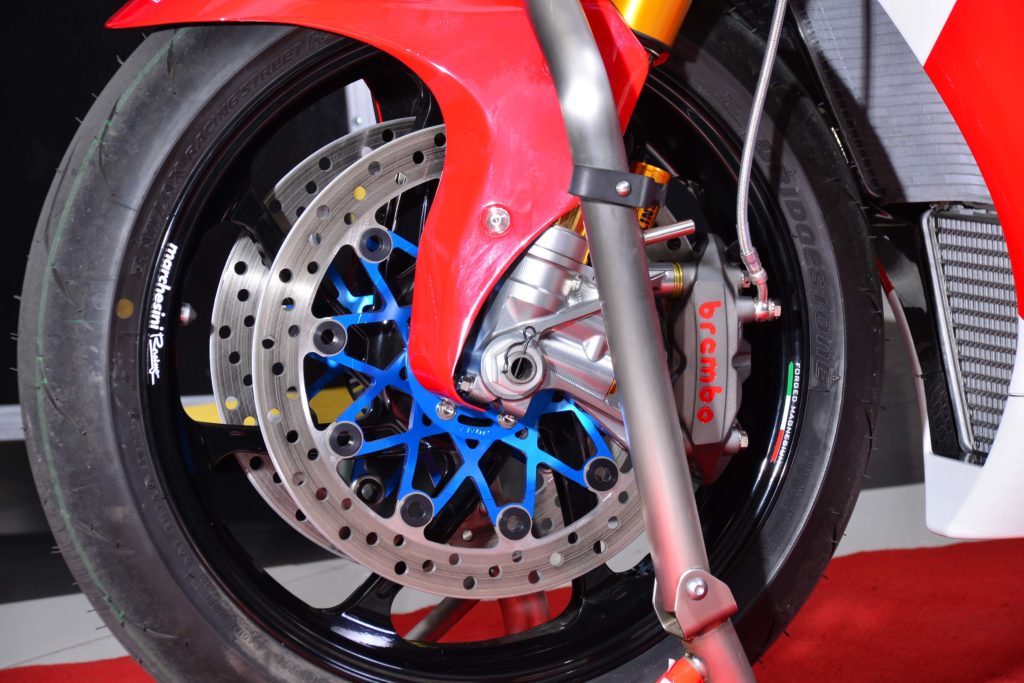 Maximum TORQUE: Where can we see this?
Mr. Chuidian: "Speaking of seeing it, we are going to be displaying this soon when we open up our own Honda Big Bike Showroom. We will have this as our centerpiece. So you can imagine how special that big bike showroom will be, within the year. We will open it up. Can't say when yet or where exactly but within the year we will open it up. And this will be the centerpiece. So anybody who wants to see this, can see it right there."
"That's why Honda calls it the ultimate superbike, the ultimate race bike, it is the ultimate. It is the ultimate in so many ways – the ultimate in price, the ultimate in technology, the ultimate in history – why it was made, its heritage."
*This article was published in InsideRACING's Volume 16 Number 10 issue 2018.