Honda Steed VLX 600 Custom Hardtail Bobber by TH Custom Build Cycles
Date posted on January 16, 2021
Share this
We are featuring another awesome Retro Classic build by TH Custom Build Cycles from Cordova, Cebu. The base bike for this build project is the Honda Steed VLX-600.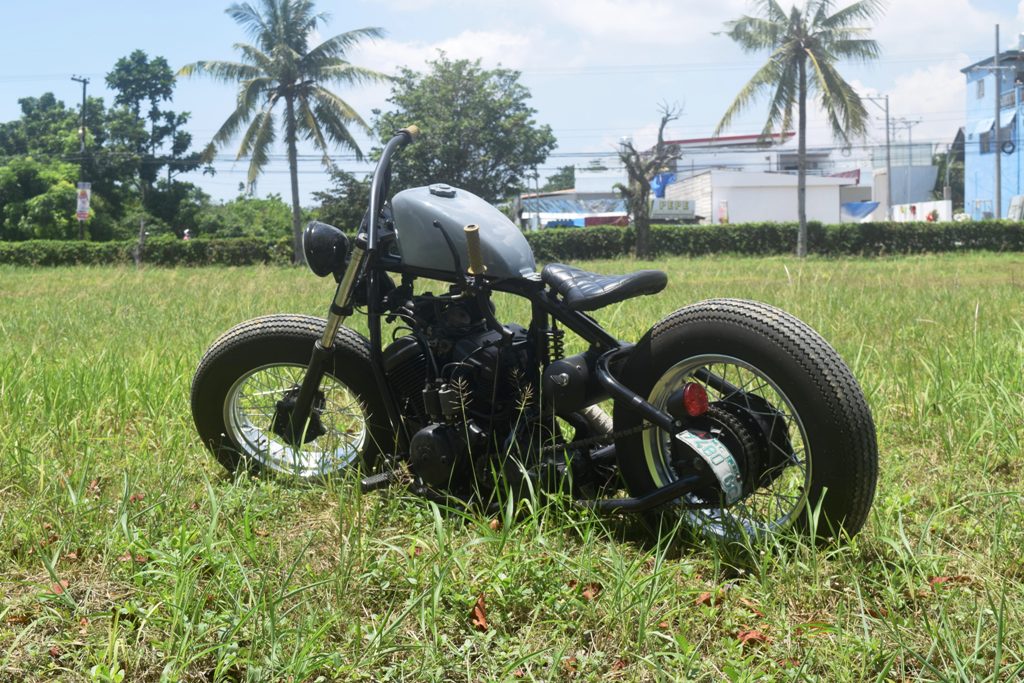 The Honda Steed VLX-600 was a cruiser type motorcycle from Honda which was in production from 1988-1995. It was also known as the "VLX Shadow 600". It has a single shock rear suspension. The engine is a 583 cc SOHC three-valve liquid-cooled 52-degree V-Twin that averaged 49.5MPG and generated 39 hp at 6,500 rpm and 36ft-Ib of torque at 3,500 rpm connected to a four-speed transmission and chain drive.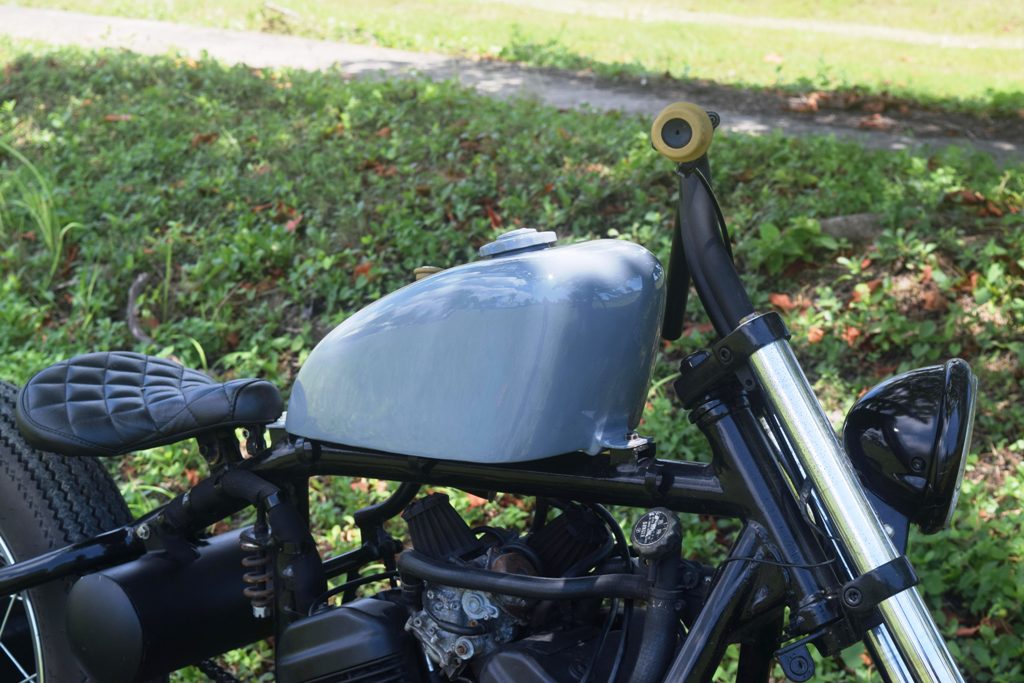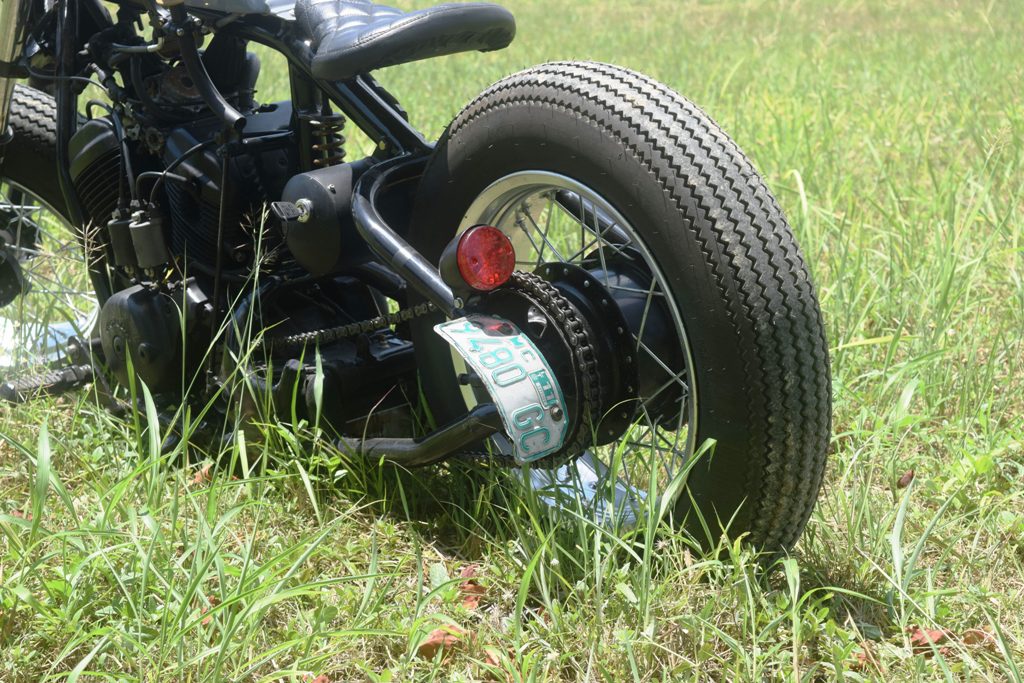 The bike is owned Randy Ignacio and he wanted to do something unique on his bike. With the growing popularity of Retro Classic motorcycles, he wanted his bike to look rustic and unique. He got in contact with Ricardo "Titing Hard" Tampus Jr. of TH Custom Build Cycles and he gave him full creative freedom to build his bike. The project took almost a year to complete because the entire hardtail bobber chassis had to be made from scratch. There were also delays in the shipment of parts ordered abroad so work on the project has been on and off.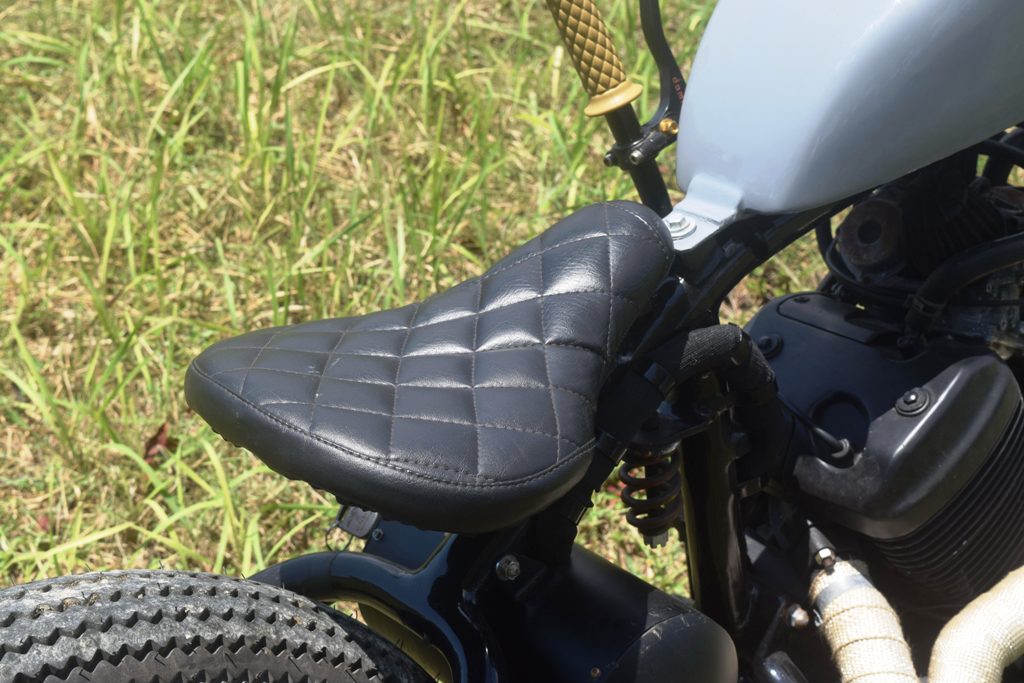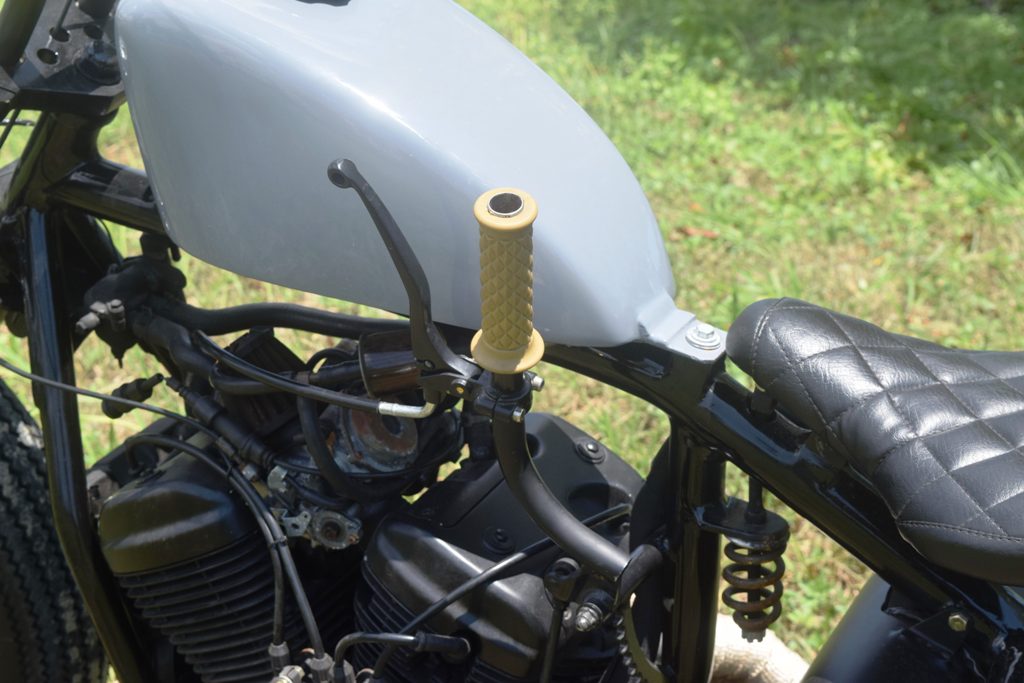 The bike was built as a Hardtail Bobber and all the major parts were custom built by TH Custom Build Cycles, starting with the entire chassis which was custom-built from scratch by Sir Titing. It sports custom-made suicide shifter with built-in clutch as well as custom-made gas tank which was made out of an old steel barrel from the junk yard. It also features custom-made shorty twin barrel exhaust which gives the bike a really aggressive exhaust note. The bike has custom-made solo springer seat with custom-made diamond pattern leather seat cover. What makes the bike really imposing are the beefy Fuckstone 5.00 x 17 front and rear tires. The bike also features custom-made dragster handlebars, aftermarket retro hand grips, aftermarket tail light, aftermarket headlight and custom-made license plate mount. To give the bike a clean minimalist look, electrical wirings are hidden inside the frame. The battery is relocated at the belly pan and the ignition key switch and other electrical components are tucked away inside a custom-made pseudo oil catch tank. The whole frame was then custom-painted in glossy black and the tank was painted gray.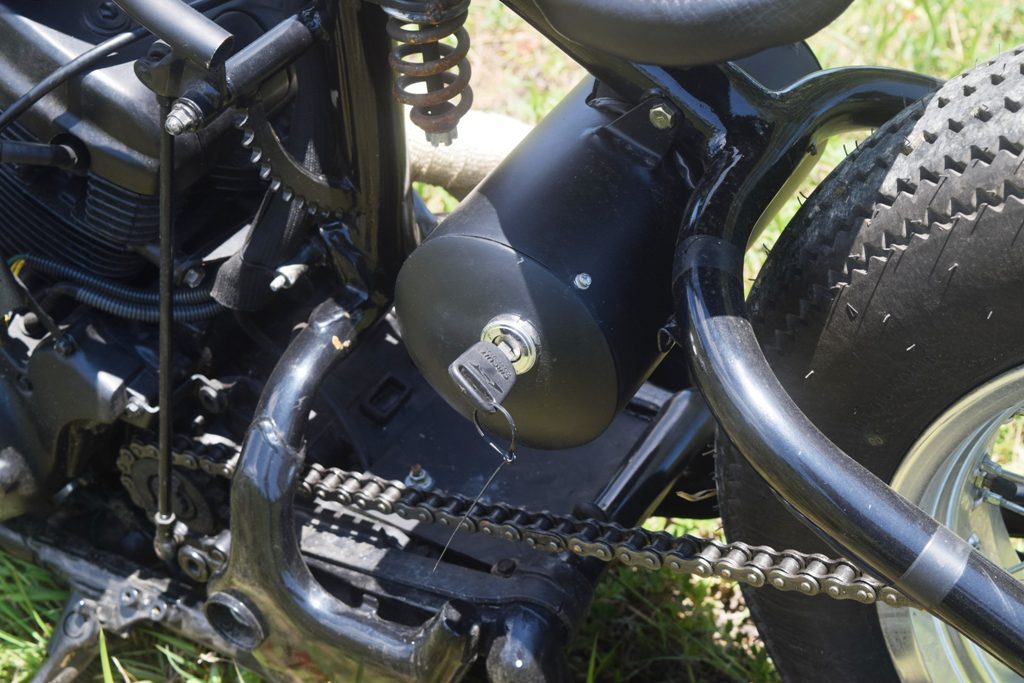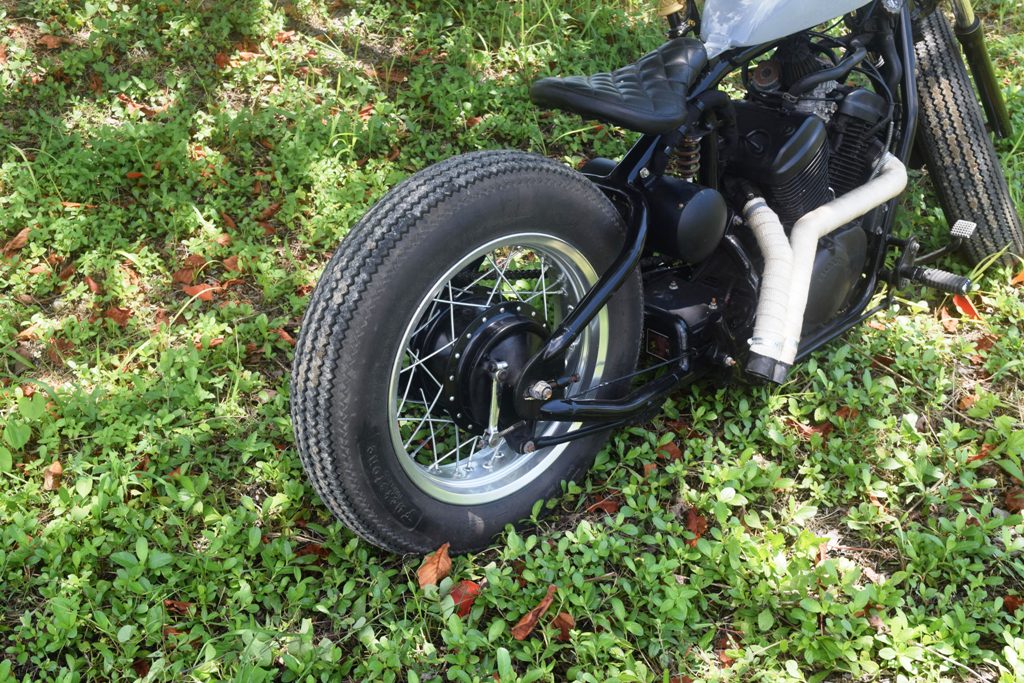 "I would like to thank Boss Randy Ignacio for trusting TH Custom Build Cycles. Thank you to my brother Roger Tampus for helping me on the engine rebuild and conditioning, Nonie Perez for assisting throughout the process of building this bike, all of our Family, friends and customers who have always supported TH Custom Build Cycles. Thank you so much InsideRACING Magazine for featuring our latest Hardtail Bobber project," shared Sir Titing.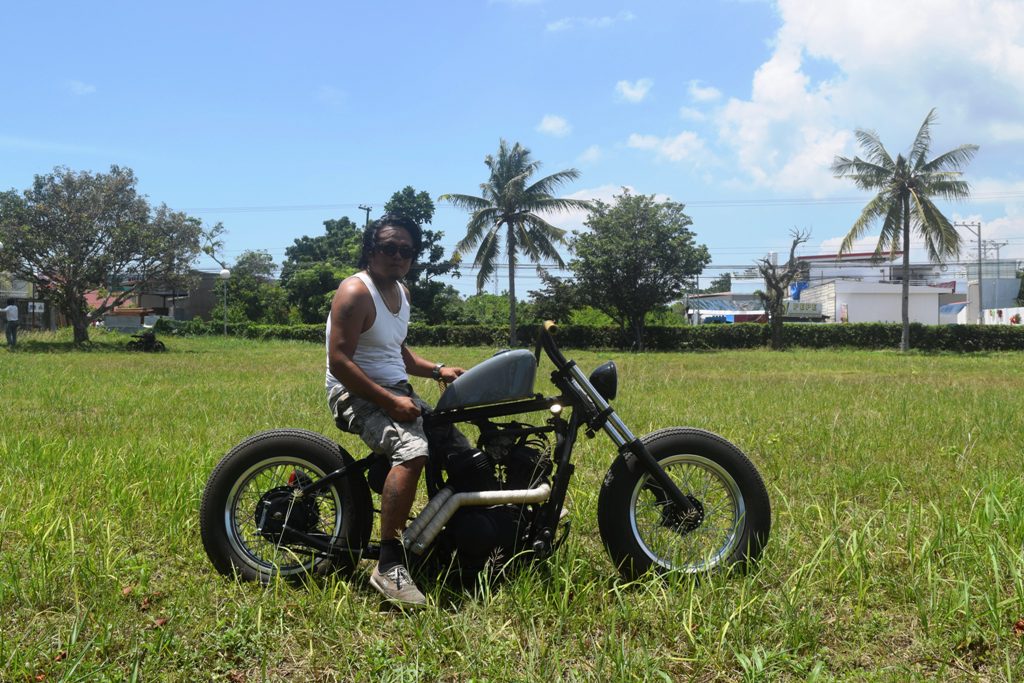 Parts and Accessories UsedCustom Hardtail Bobber chassis
Custom-made suicide shifter with built-in clutch
Custom-made gas tank
Custom-made shorty twin barrel exhaust
Custom-made solo springer seat
Custom-made diamond pattern leather seat cover
Fuckstone 5.00 x 17 front and rear tires
Custom dragster handlebars and aftermarket retro hand grips
Aftermarket tail light
Aftermarket headlight
Takasago 4.50X17 rims
Custom-made license plate mount
Custom pseudo oil catch tank
This was published in InsideRACING Magazine's 2020 Volume 18 Number 2 issue