Honda TMX Alpha 125 Scrat Build
Date posted on November 1, 2020
Share this
Featured here is a Scrat (Scrambler/Brat) build owned by Michael Konrad San Gabriel from Pasig. The base bike for this project is a Honda TMX 125. Aside from bikes, Michael is also into photography, airsoft, bands and cars.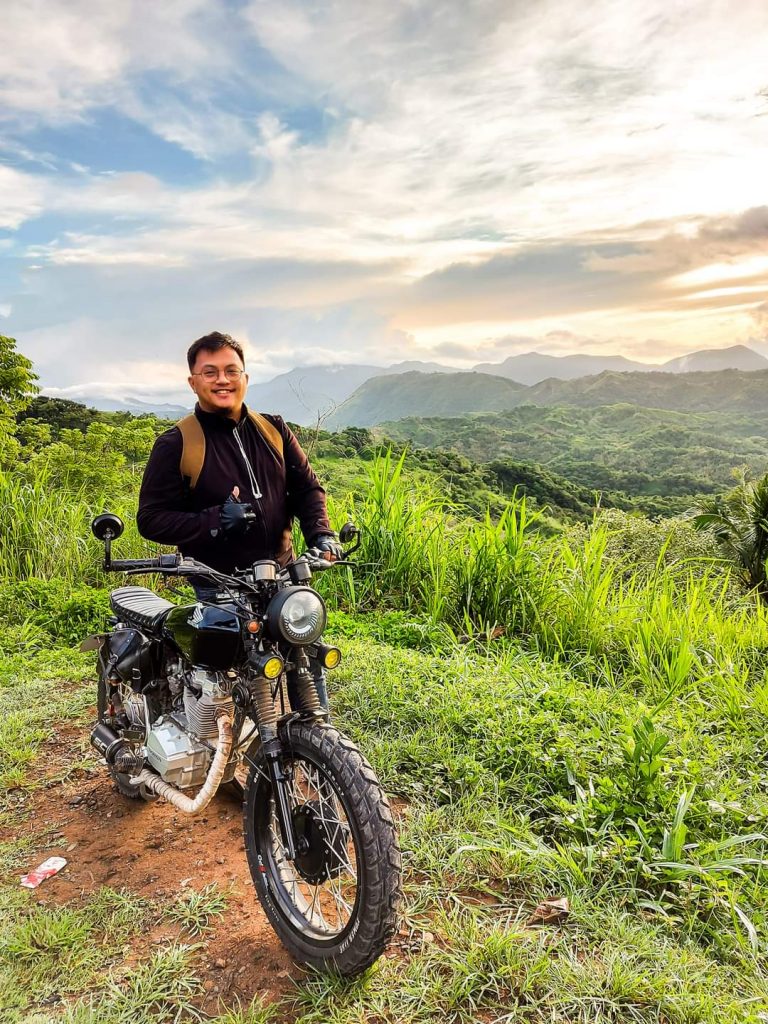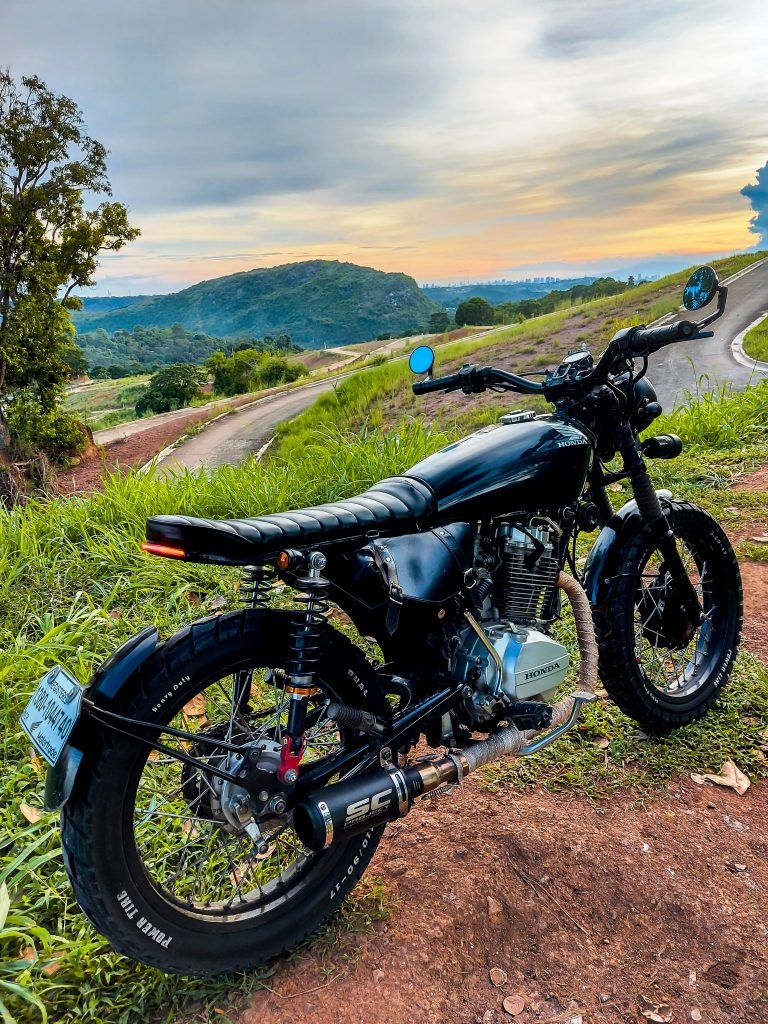 He got motivated to start building bikes when he saw a café racer at a gas station. Michael was so amazed how eye-catching it looked, not to mention, how cool it was. He was then just using a Mio that time and had the realization that he, too, wants to have his own, but it will be a custom-built bike that would suit his needs and style.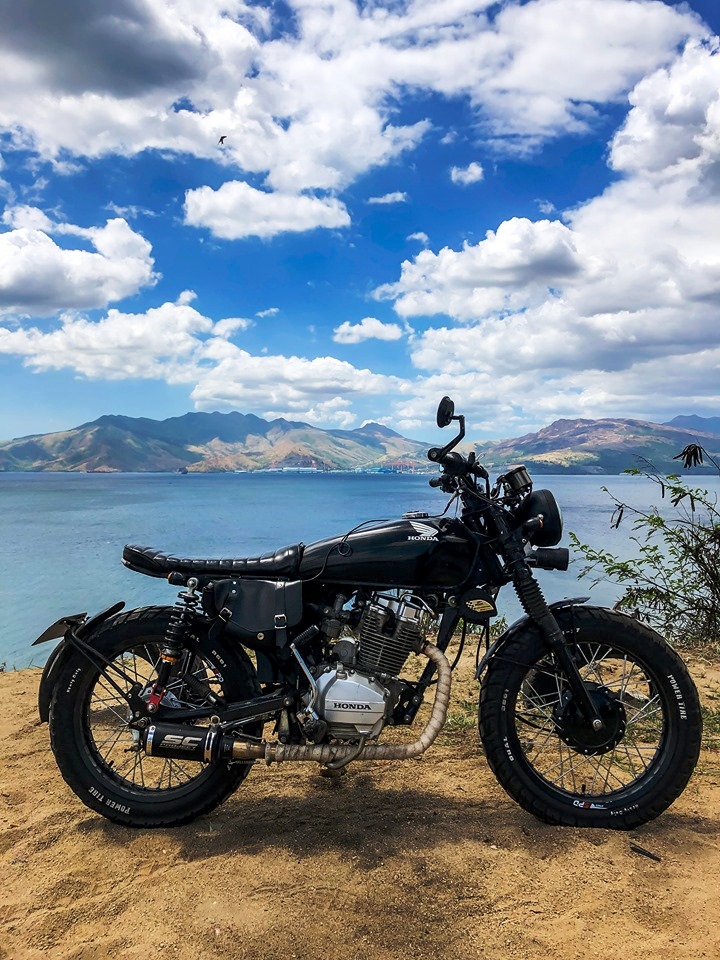 The Scrat Build project took Michael 2 months to accomplish. Installing the headlights was what he considers the most memorable, as for him it's the most challenging aspect of the whole build. Installing it was easy; however, making it work was tough. It actually took them several hours to figure out its proper installation and have it up and running.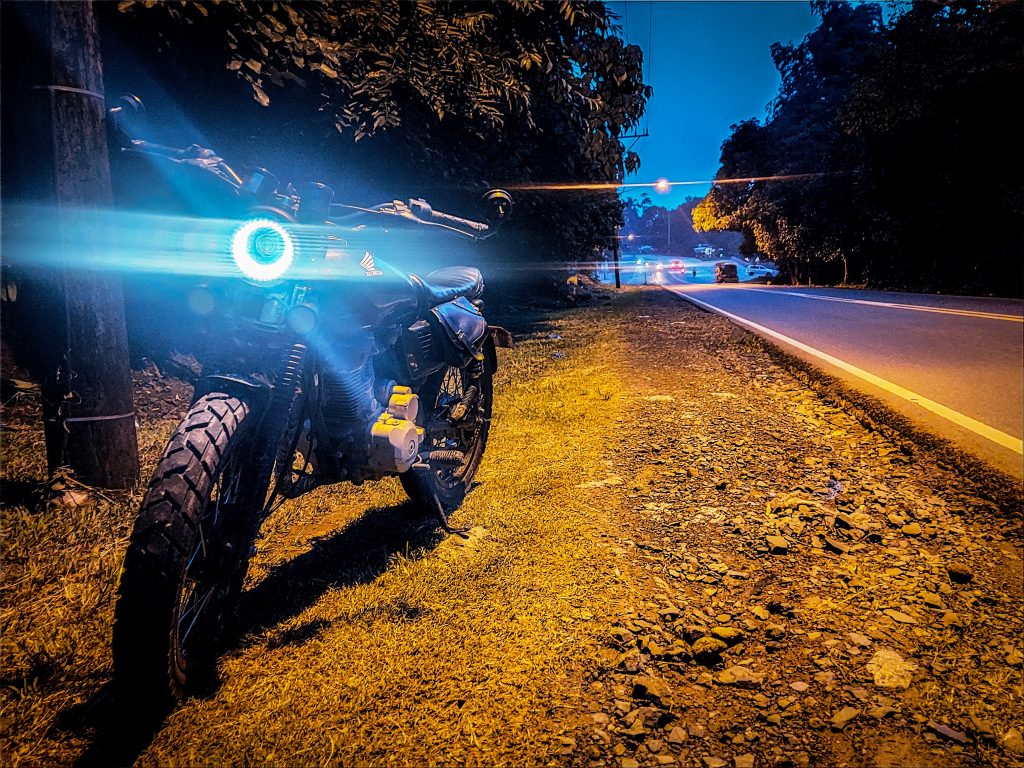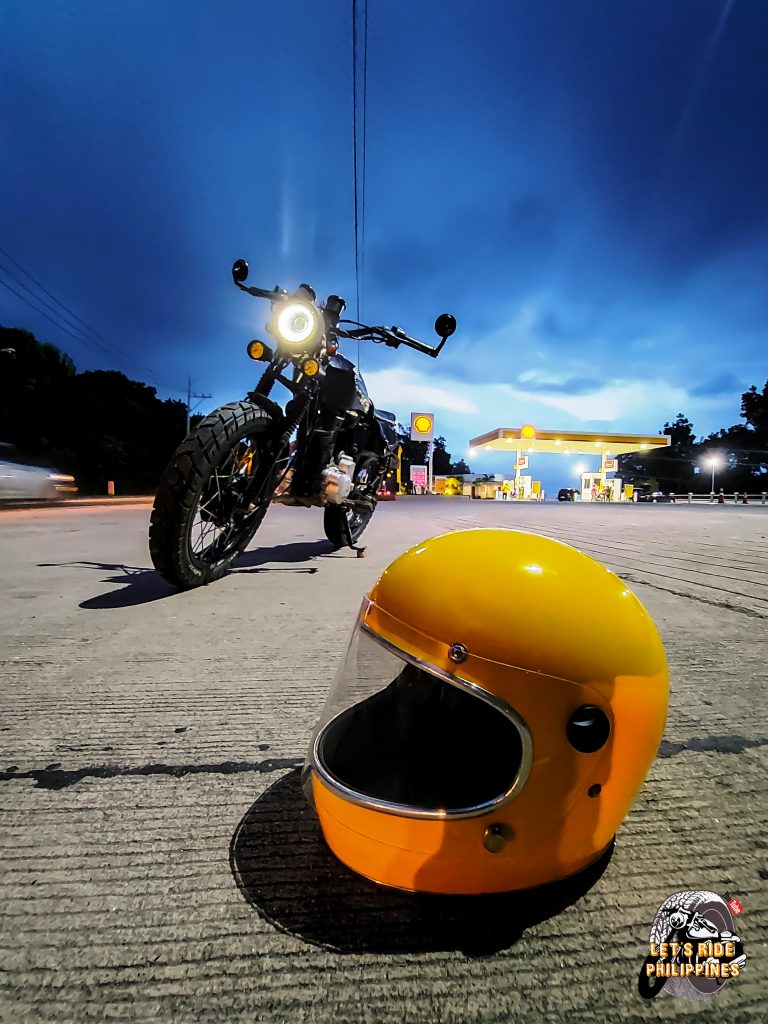 "Modifying bikes or your own bike is a reflection of you. And like any great artists, building bikes for me is creating and showcasing my own master piece. When you have a vision of what you want for a bike, go for it. It may be hard at first, as you will have to consider a lot, such as sourcing for a good supplier and finding the right parts. Opinions you hear might contradict each other that might cause you to give up and my advice is to keep building and do not let yourself down. Don't let the bumps on the road intimidate you. As long as it's not on anyone's way, then you're good to go. Love your passion," shared Michael.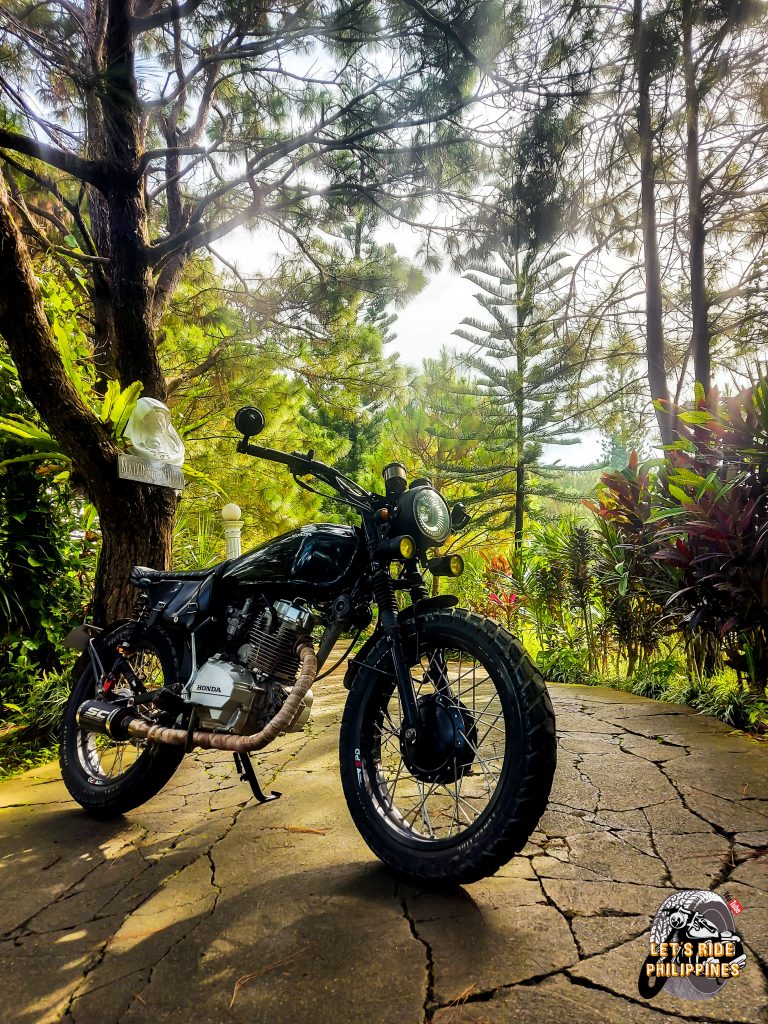 Asked for his future plans and projects, Michael said that he will definitely custom build a different make and model. He will keep us updated through his YouTube channel: Let's Ride Philippines, Facebook page: Let's Ride Philippines, and Instagram: @letsridephilippines.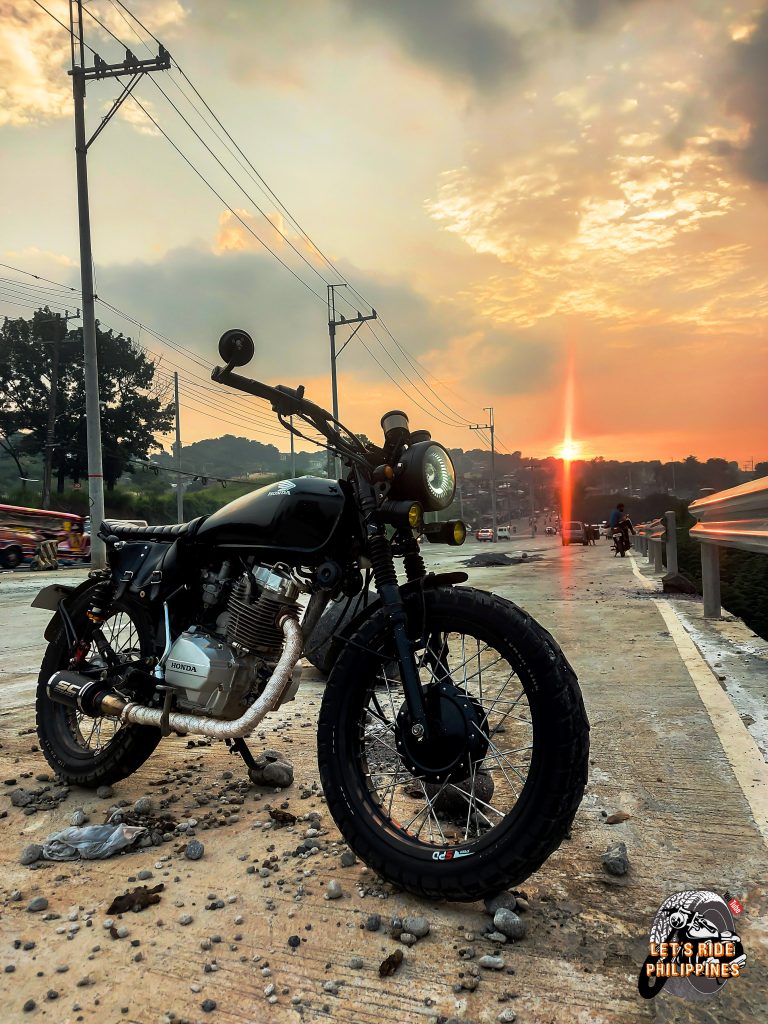 "I would like to thank Tolits Motoklasik for the parts, accessories, front and rear fender of my bike, TMKG for helping in the customization of my bike, Paulo Gumatay for the U-bend and seat and John Levi Cornejo for the sprocket combination," Michael expressed.
Parts and Accessories:
Fatbar mid rise handlebar
Analog type speedometer
Analog type RPM gauge
Bar end
Side mirror
Classic headlights with angel eyes and 2 blue water fog lights
Caterpillar seat with U-bend mod
Takasago rear shocks
Customized front and rear fender
SPD rims 2.5 front and back
3.25 Powertire front
3.50 Powertire Rear
Saddle bag
Mocc horns
Customized elbow
SC Project Pipe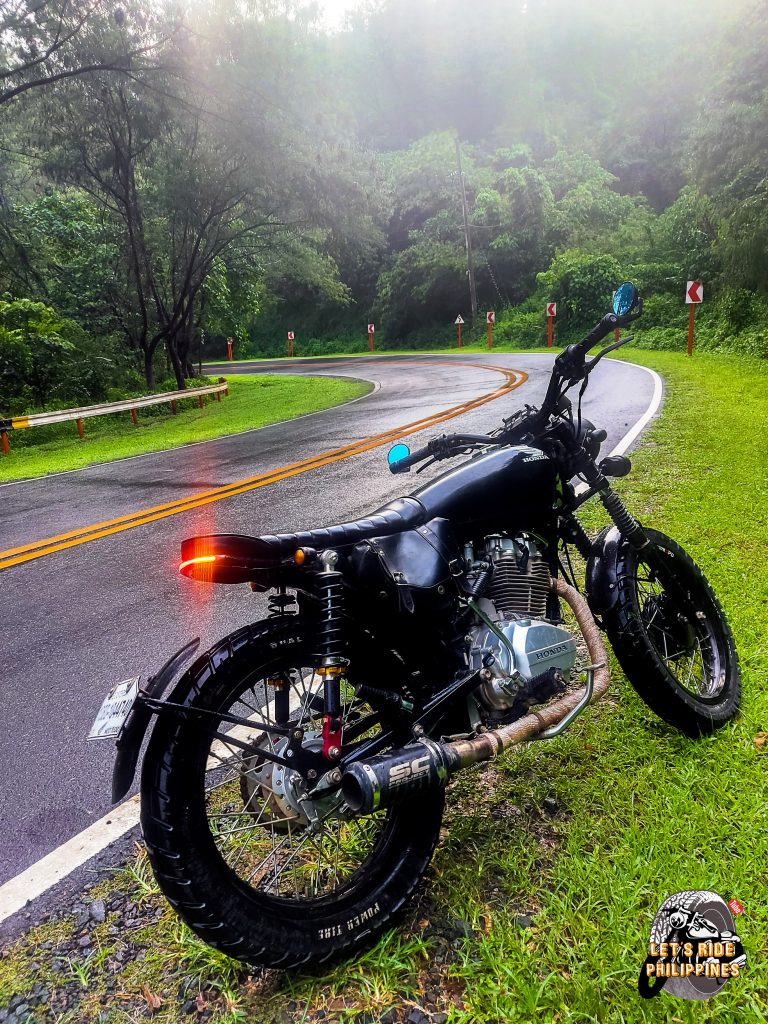 Parts and accessories by Tolits
Motoklasik U-bend and seat by Paulo Gumatay
Front and Rear Fenders by Simon Tesoro
YouTube Channel: Let's Ride Philippines
Facebook Page: Let's Ride Philippines
Instagram: @letsridephilippines
photos provided by Michael Konrad San Gabriel
Thank you for visiting insideracing.com.ph. You may express your thought below through the comment section. You may also follow us on Facebook, on Instagram @Insideracingnation or on our YouTube channel.