Honda XRM with Okimura & OKM Racing Parts and Accessories
Date posted on February 24, 2020
Share this
Showcased at the 50th anniversary celebration of Philippine Suntal Corporation last January 10, 2019 was a Honda XRM motorcycle which sported parts from Okimura and OKM Racing, two high quality brands distributed by Philippine Suntal.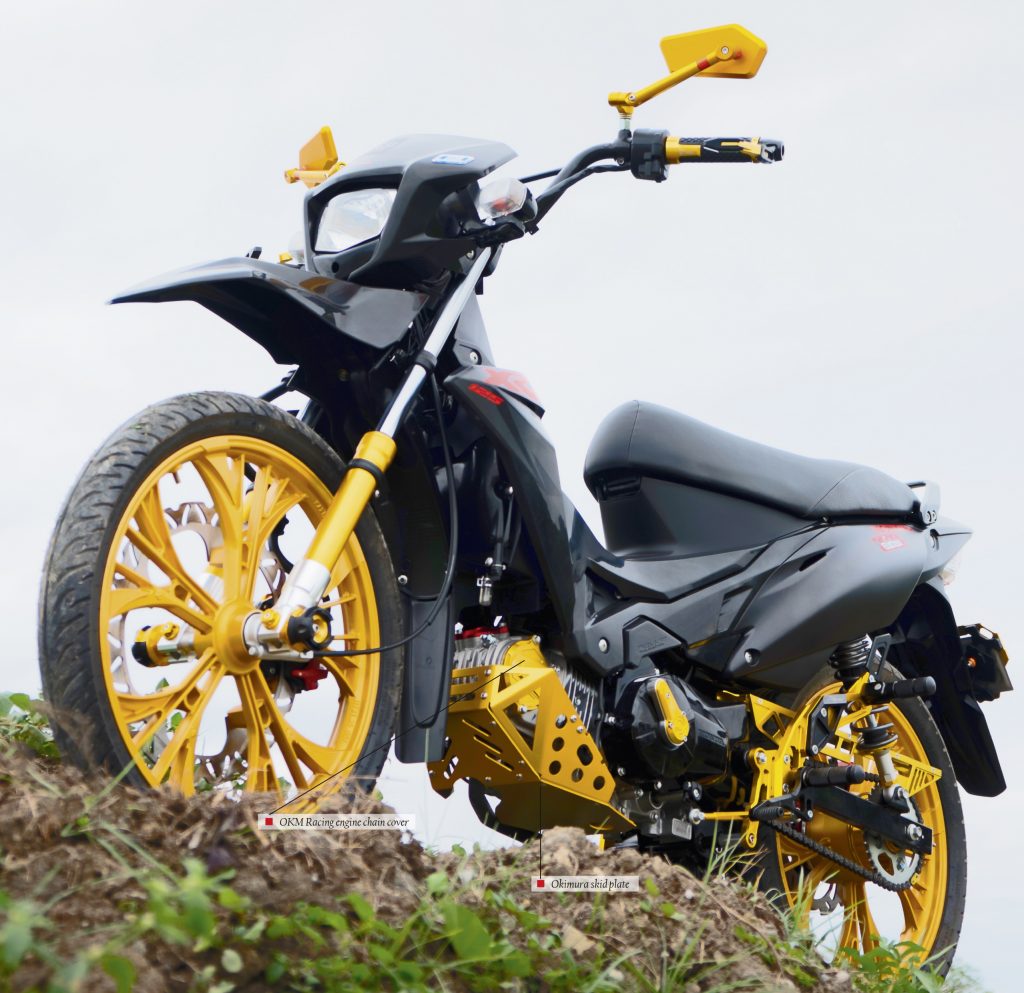 The motorcycle was exhibited for the guests of the event. Truly, the Okimura and OKM Racing products made the motorcycle more pleasing to the eye and of course, performance-wise, it will not disappoint. Okimura and OKM Racing are popular brands because of their quality and performance.
The Honda XRM exhibited at Shangri-La at the Fort is loaded with the following: Okimura side mirror,lever guard, magwheel, skid plate and license plate holder and OKM Racing handle grip, lever, front fork assembly, brake caliper cover, fluid tank, full set, oil gauge, chain cover, rear cushion, engine cover, brake assembly, crash protector and engine chain cover.
Philippine Suntal Corporation through the years continues to provide Filipinos with high quality and high performance brands and products for motorcycles.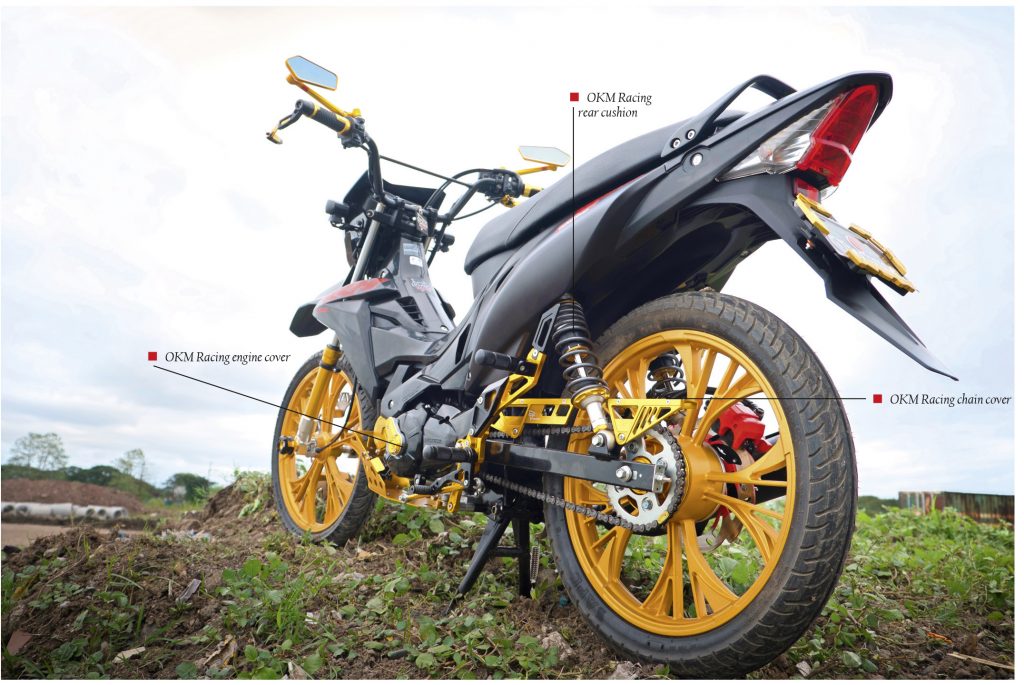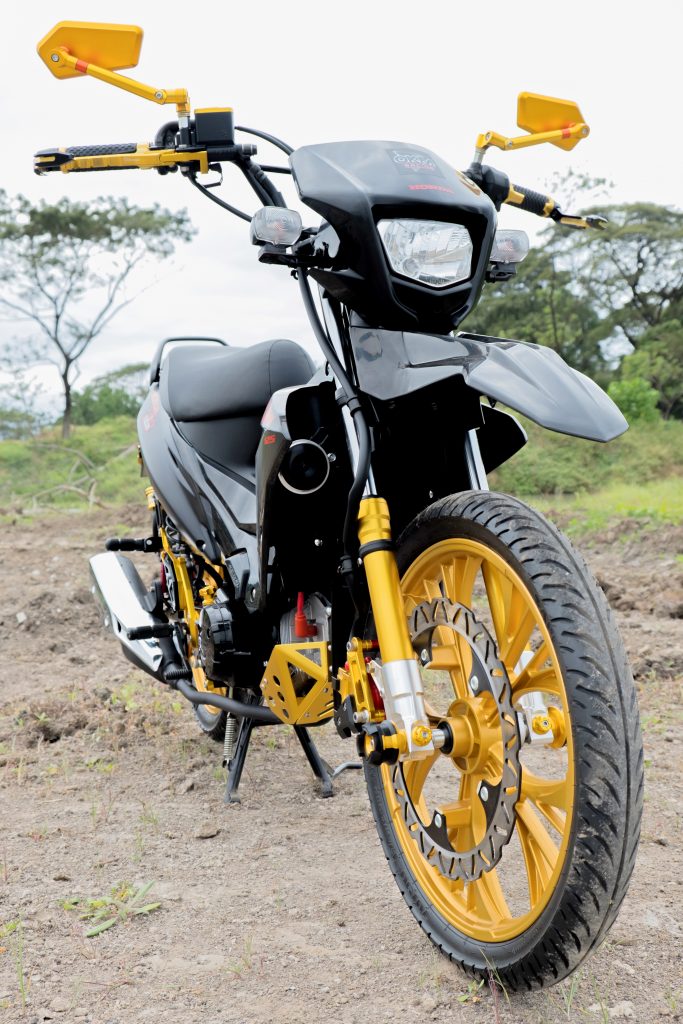 *This article was published in InsideRACING's  Volume 17 Number 1 2019 issue.