Hubless Yamaha SZ Modern Day Chopper by 3B Customs Surigao
Date posted on January 8, 2019
Share this
A short history of the builder: The name is Benjo Sun, and he is the head of 3B Customs which stands for Bikes Builds Bonds. They are a garage shop located south of the Philippines' capital, on a quiet, sleepy little town called Surigao City. 3B Customs started way back in 2013 as a hobby which eventually garnered some clients and followers from as far as Luzon, Visayas and even overseas.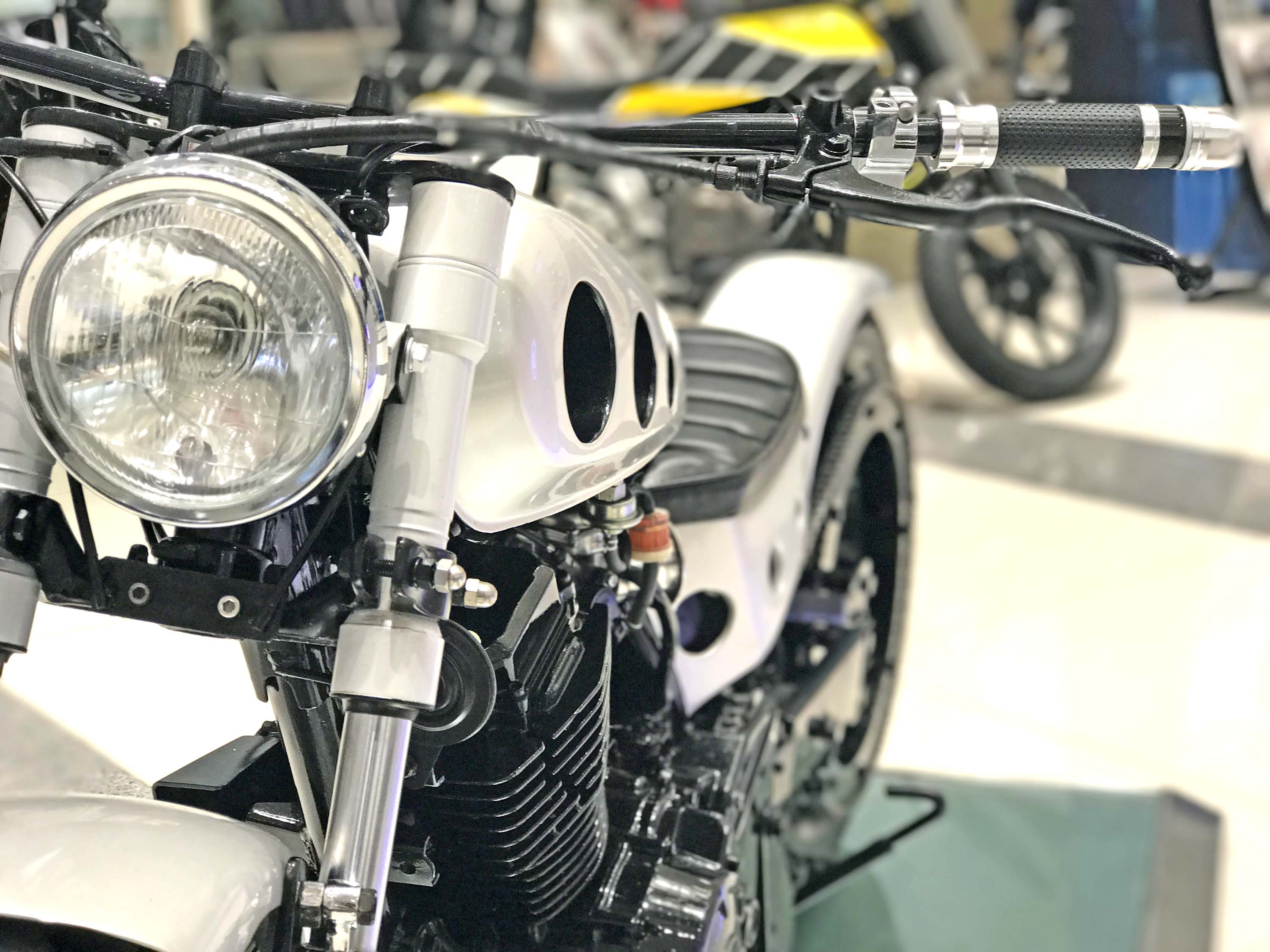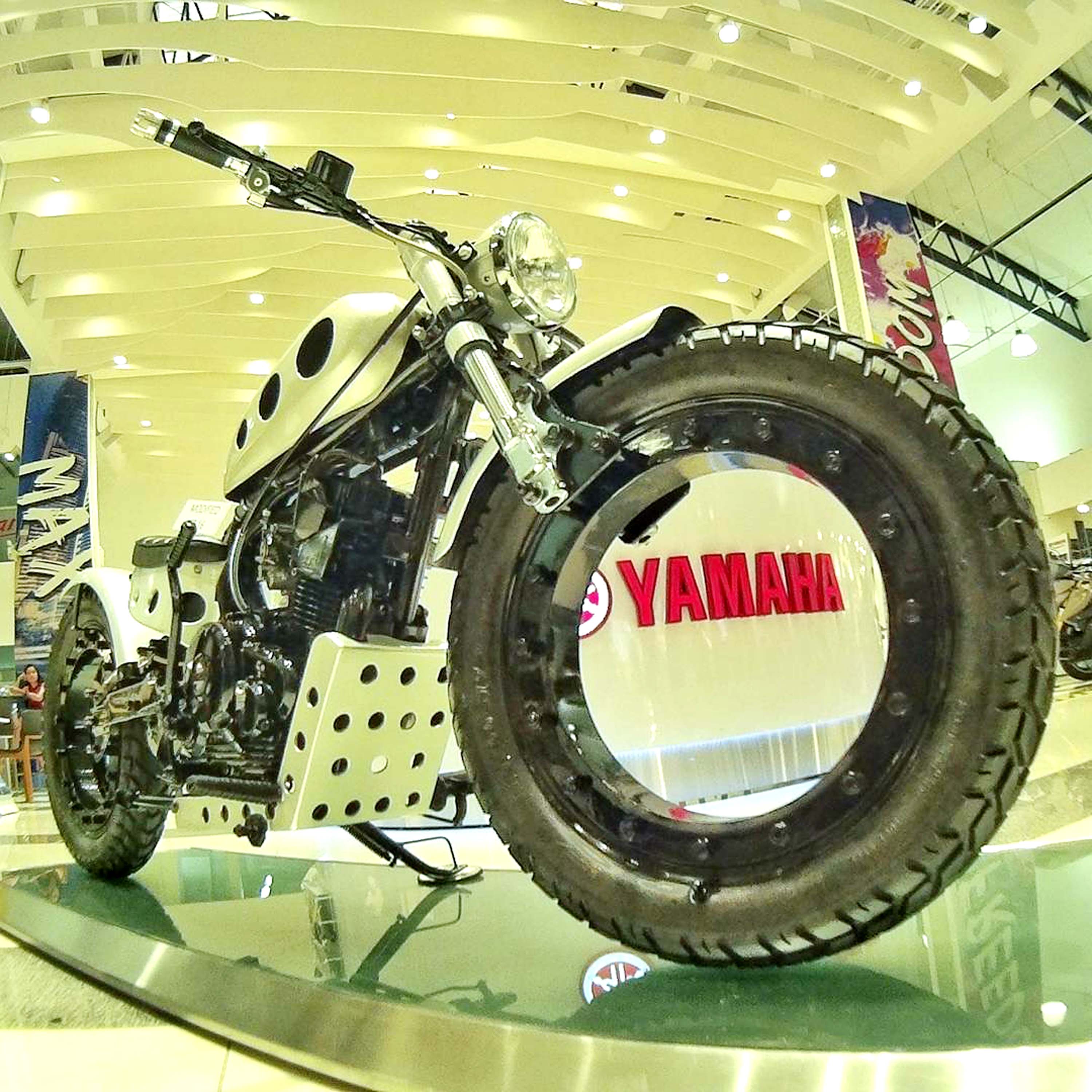 About the build: The base bike for this build is a commuter bike from Yamaha, model is SZ-R and it has a 150cc engine. This standard bike runs good and is fuel-efficient, rather apt for city riding although it would hold its own even on long rides. Not shying away from experimental builds, 3B Customs tackled this mind-bending project. A lot of sleepless nights, blood, sweat and tears have been poured onto this beauty right here.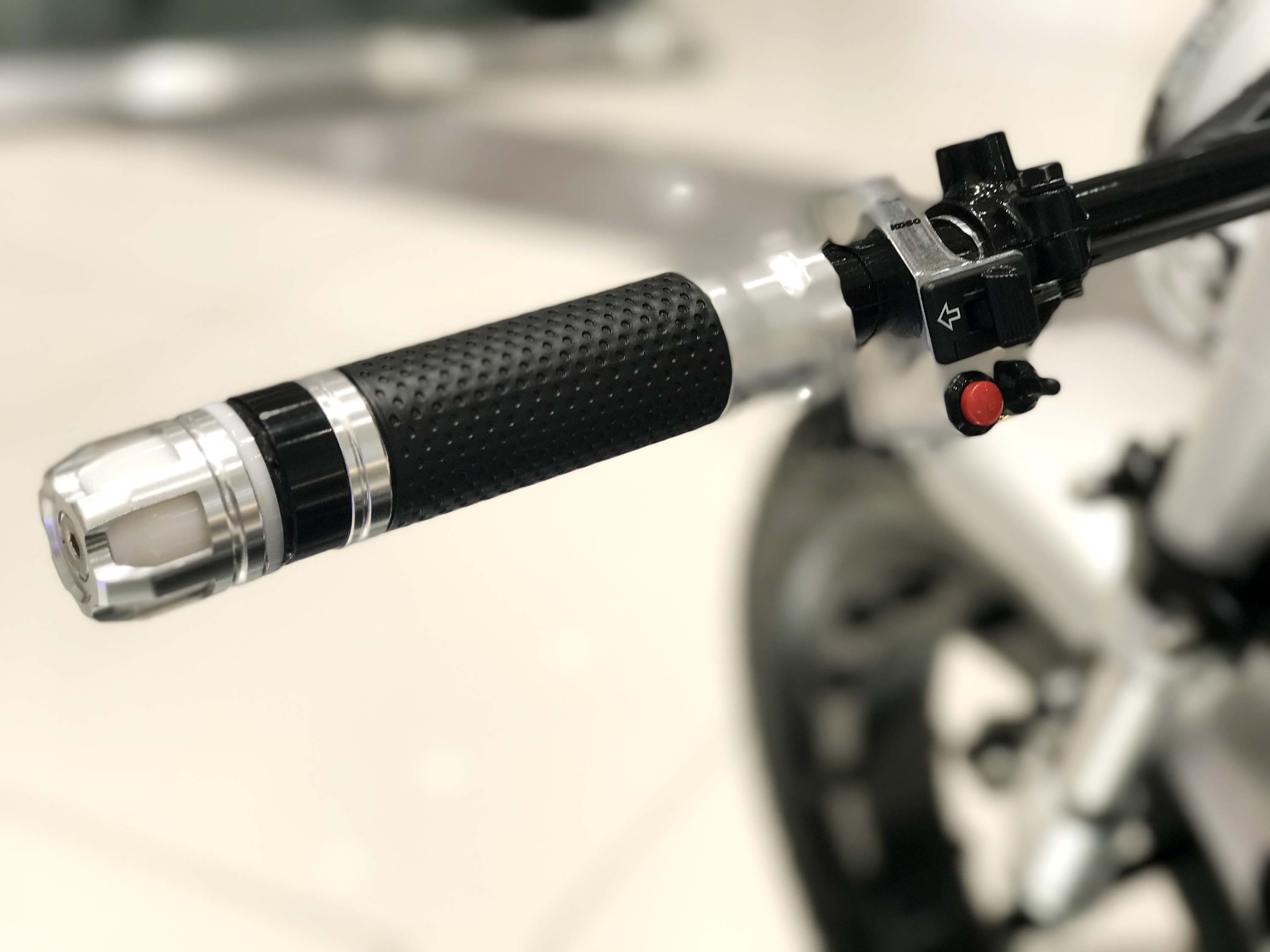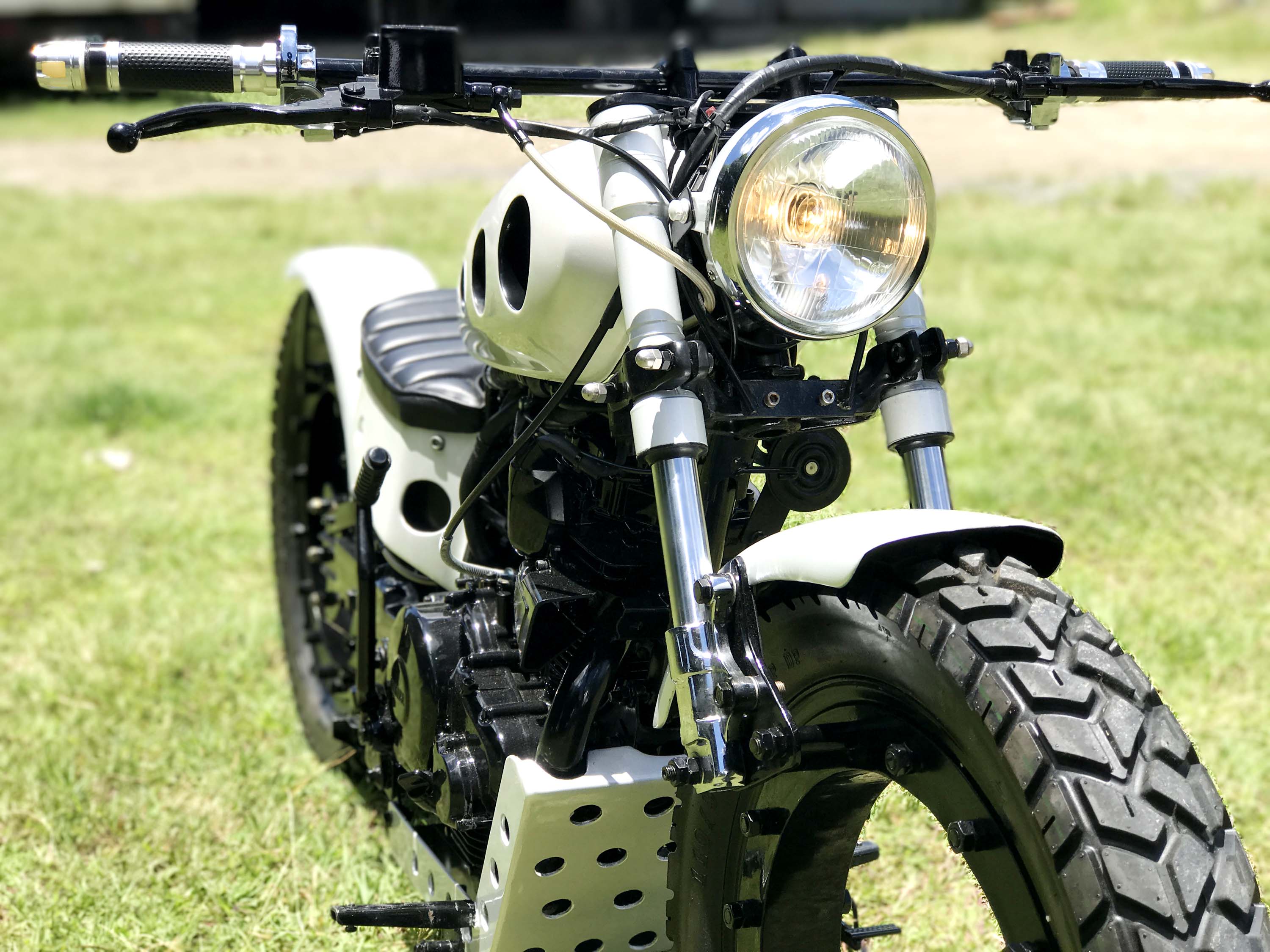 The Hubless bike concept has been around for quite some time now but mostly overseas in particular Mr. Billy Lane, who is one of the builders that the owner has looked up to ever since and serves as an inspiration for this undertaking. This is their own take on that, using what they have with what they can.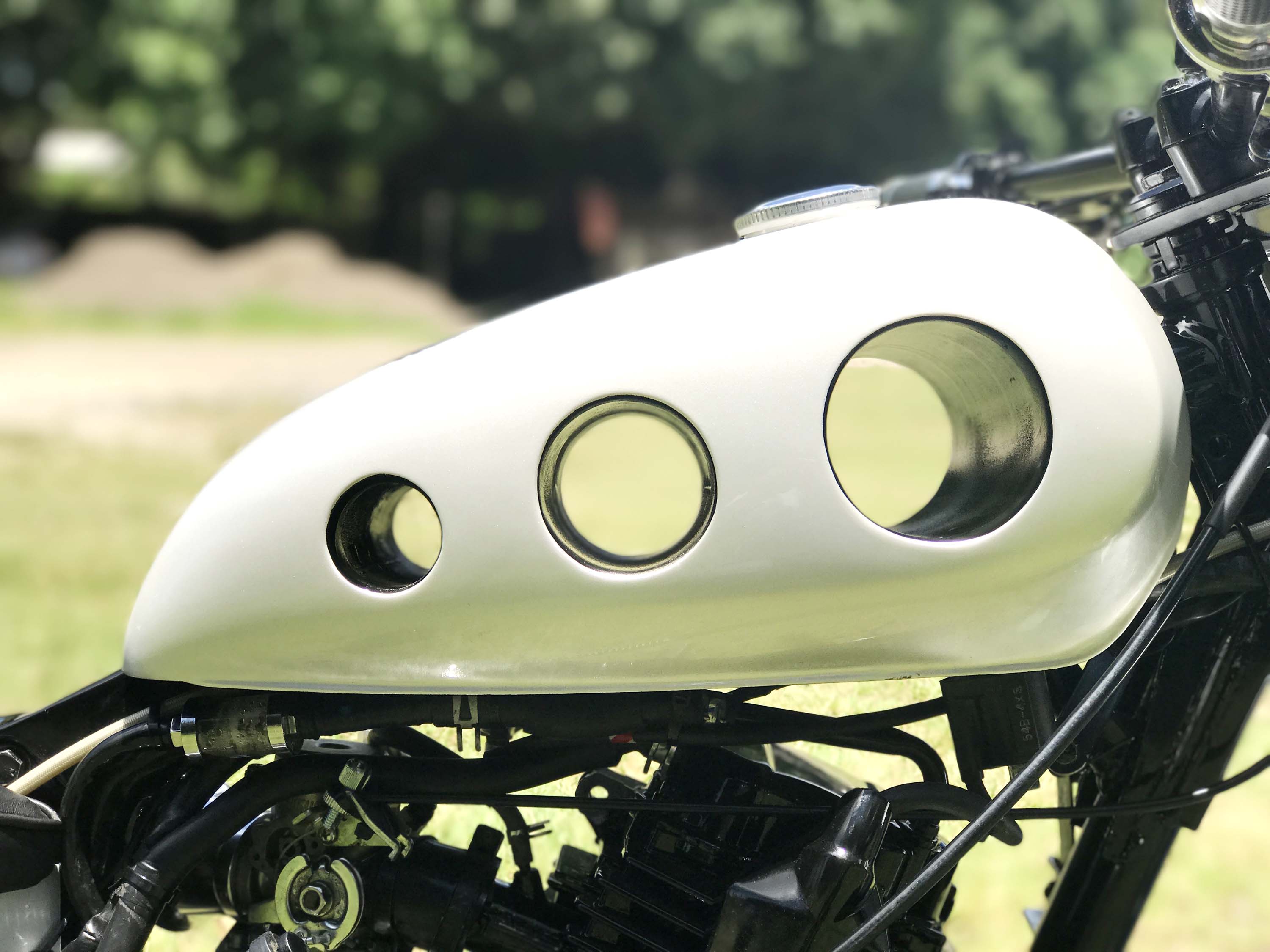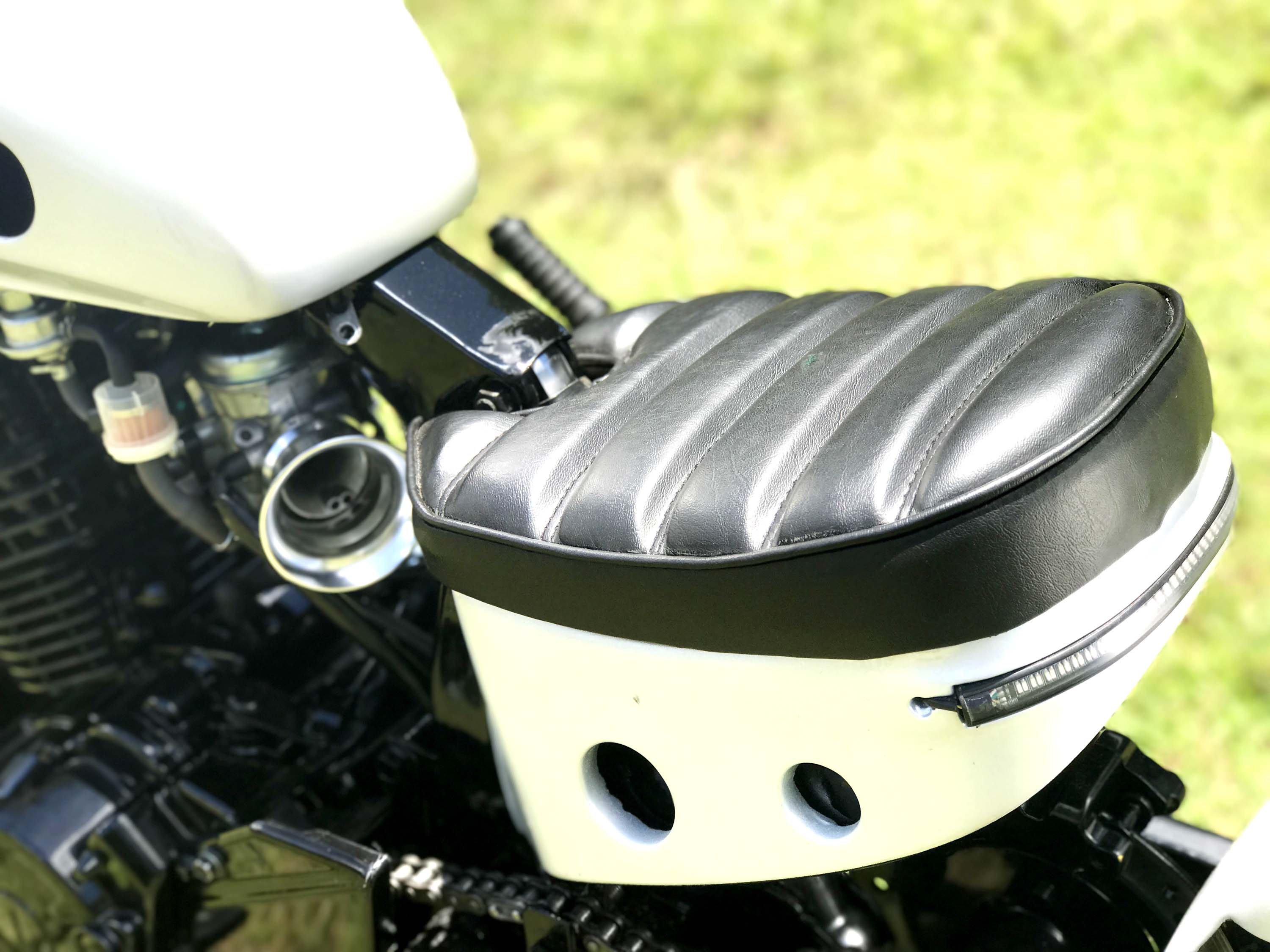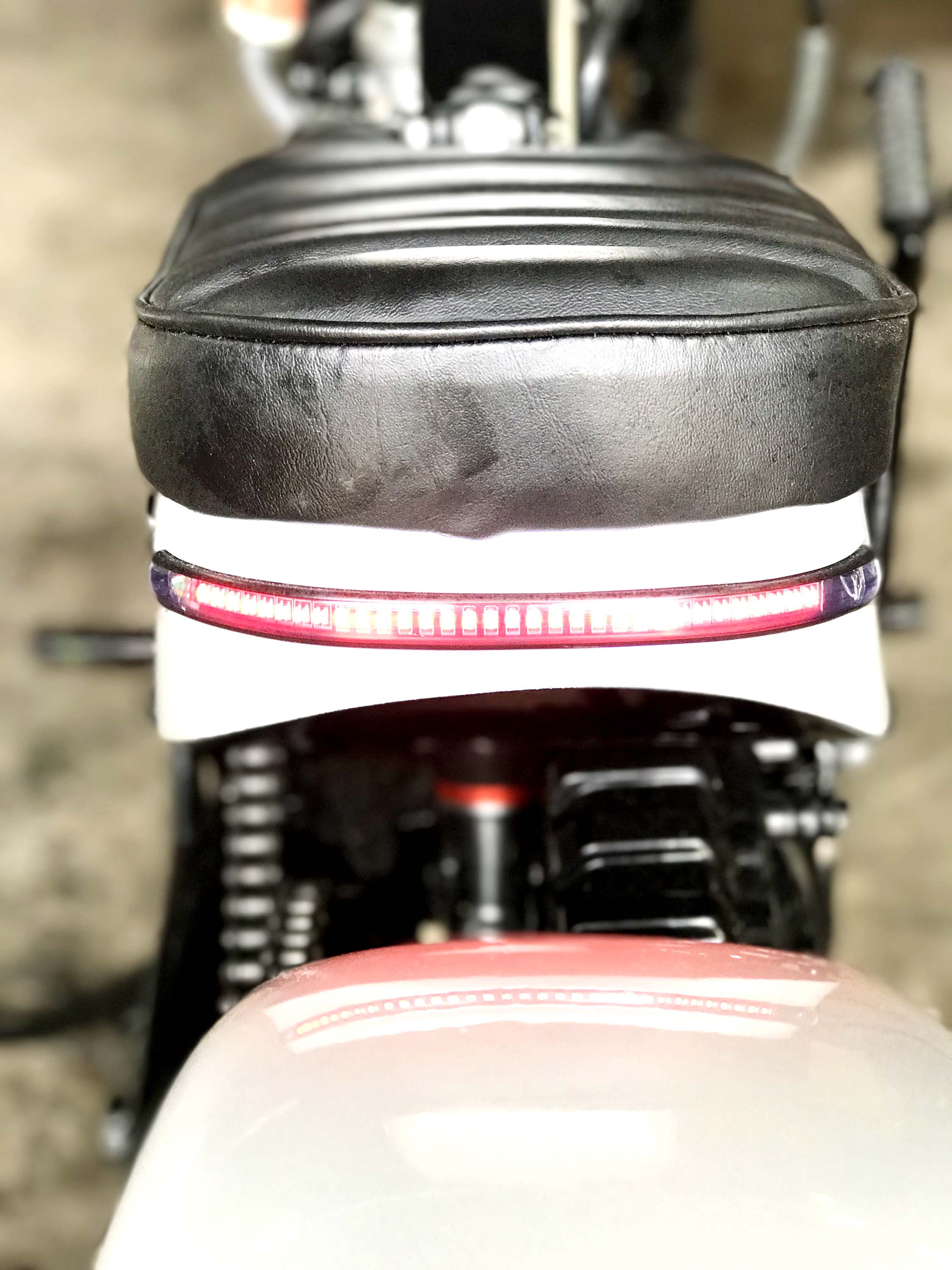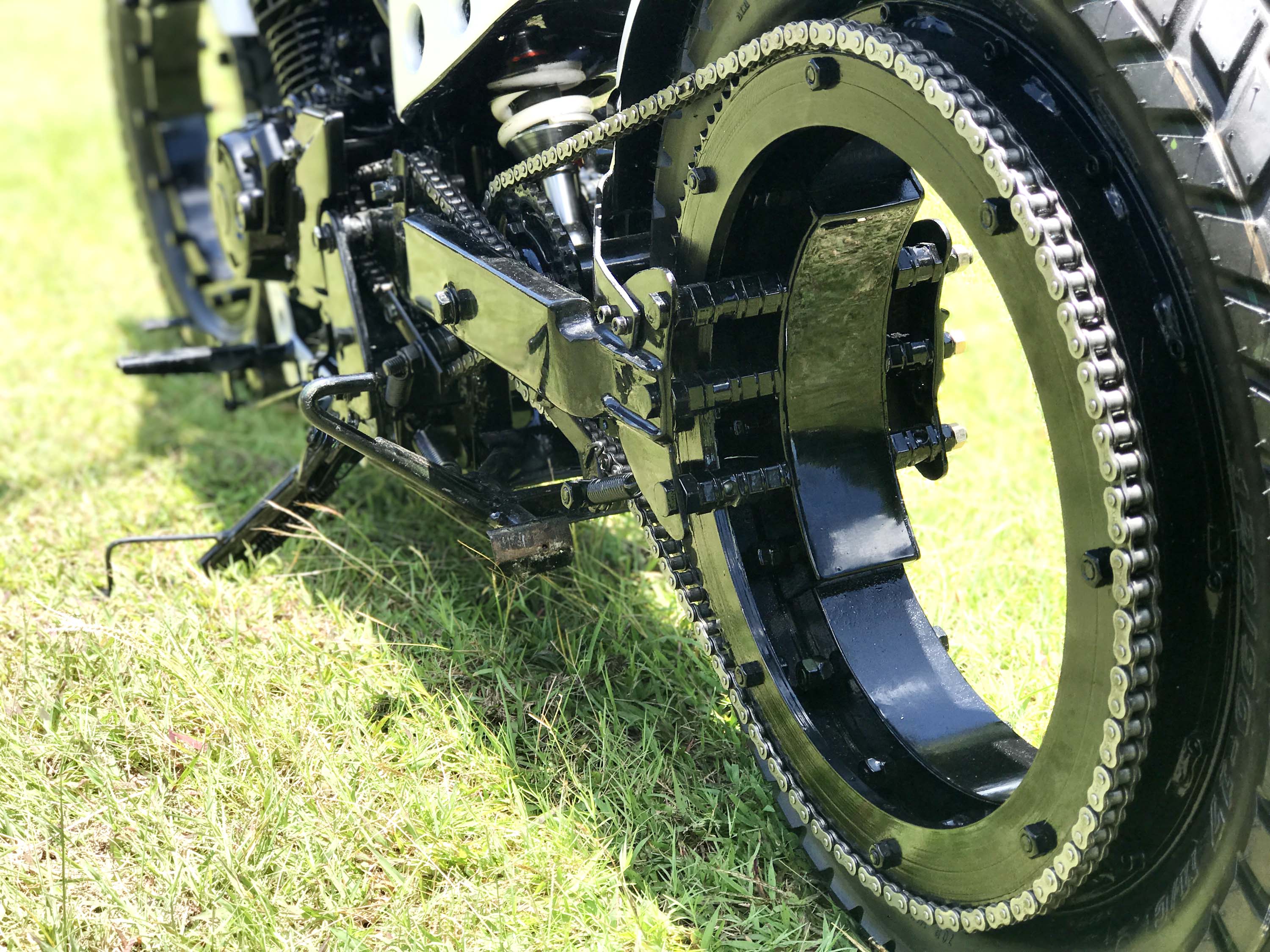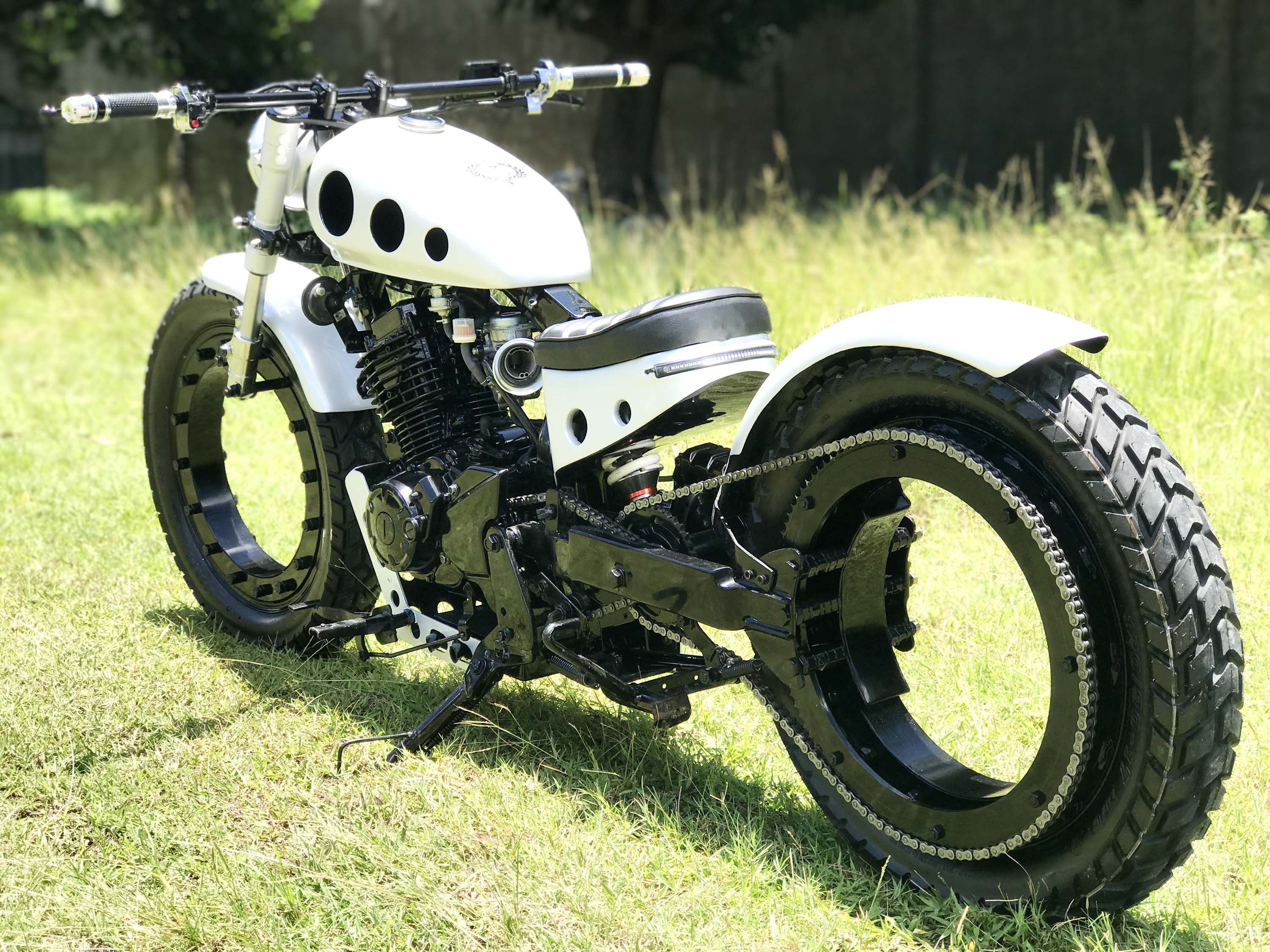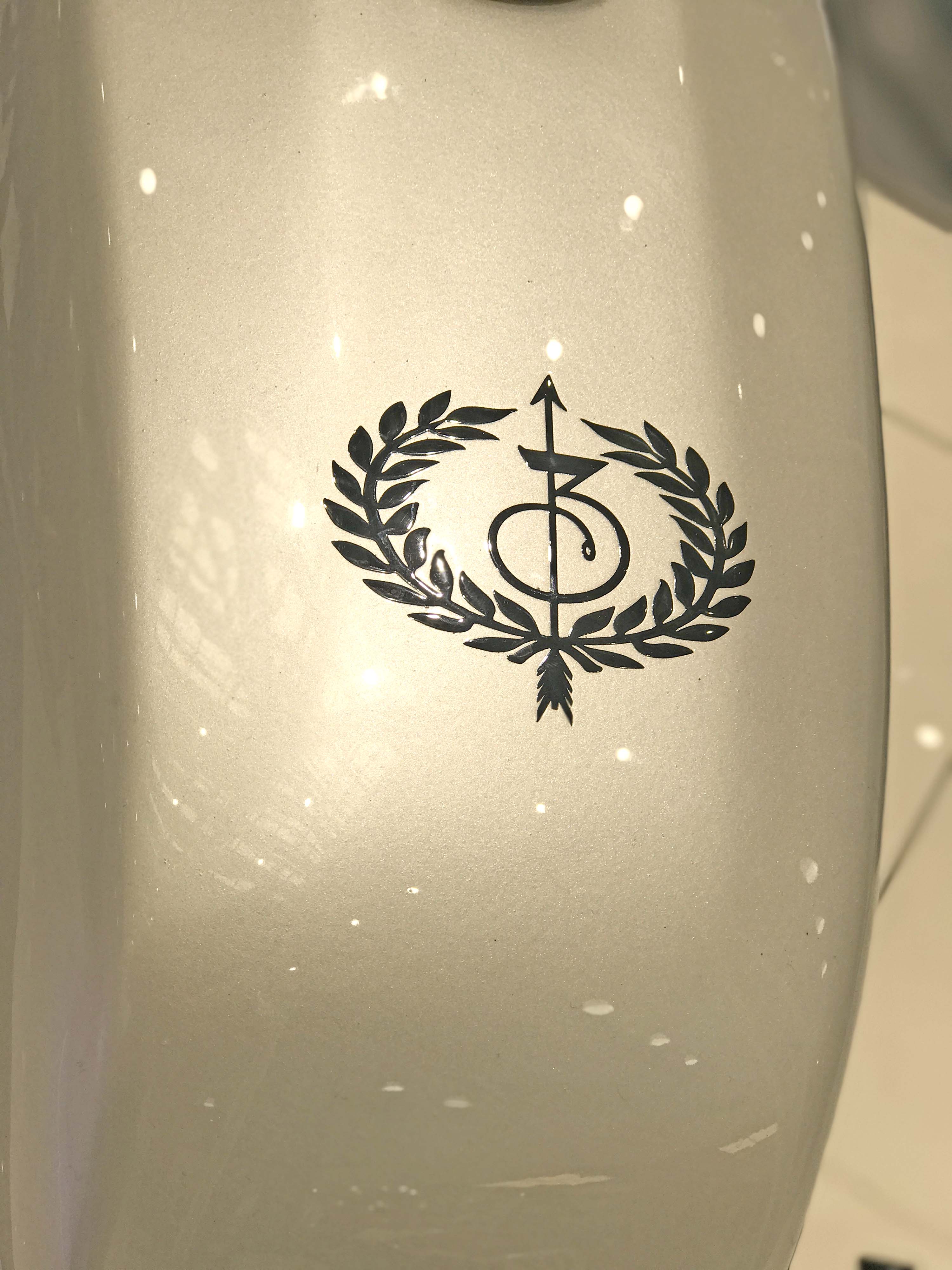 The build: The bike build is owner Benjo Sun's take on the modern day chopper, it is like a retro-futuristic blend. He dubbed her Miss Molly aka Hole-y Moley. The only thing that is left unchanged is the engine. Everything else has been fabricated or changed.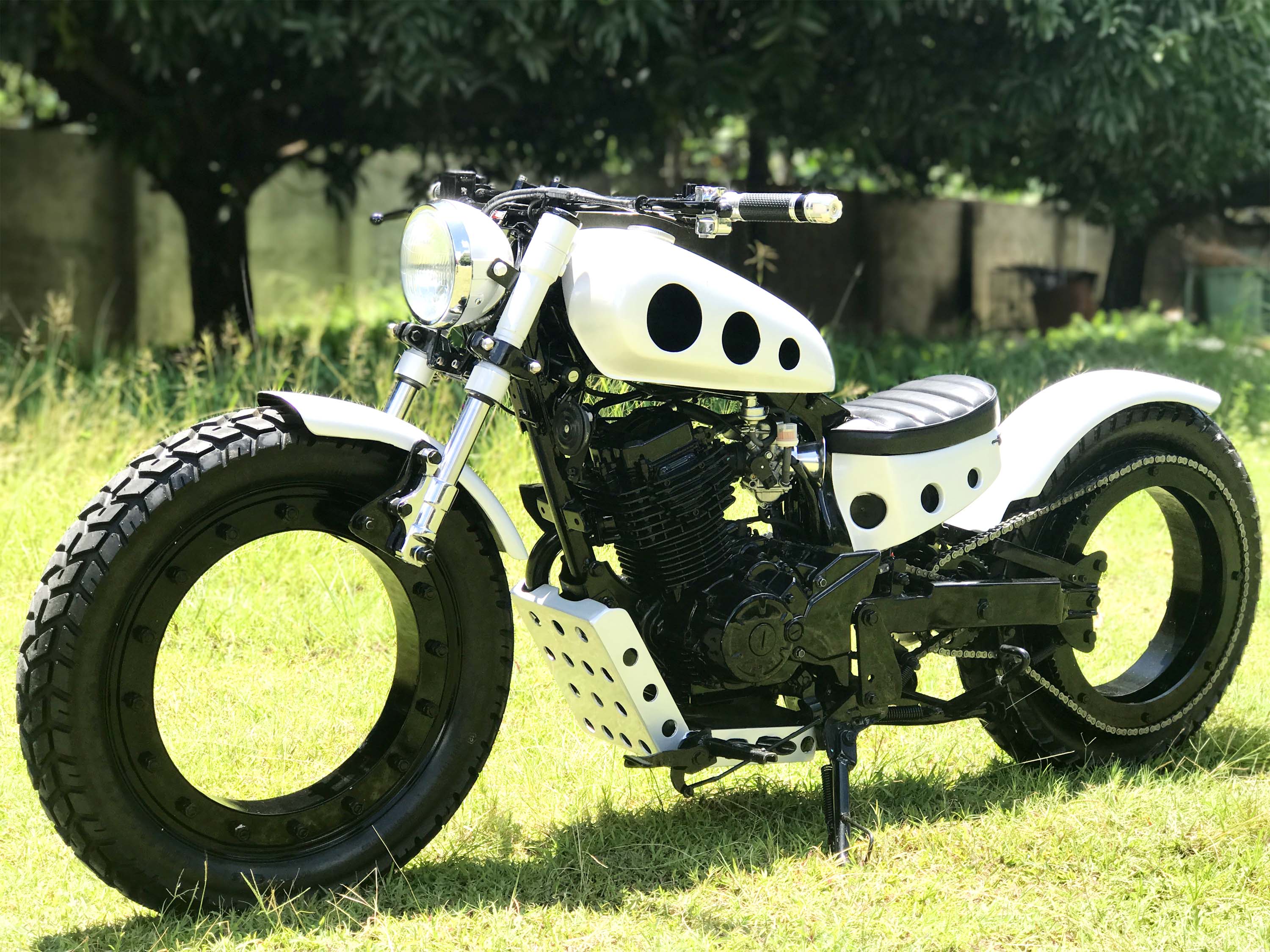 YAMAHA SZ -R
CUSTOMIZED & MODIFIED PARTS:
Custom-fabricated front and rear hubless rim and mechanism
Custom-fabricated and computed jack shaft, with disc brake rotor adaptor
Custom-fabricated and reinforced swing arm
Custom-fabricated box type muffler hidden below the engine inside the engine guard
Modified see-through gas tank to complement the see-through wheels
Modified and reinforced bike chassis
Modified new upside down front suspension
New mono shock rear suspension
Integrated rear, brake and turn signals led lighting underneath the seat
Integrated handlebar grips with turn signals
Custom-fabricated ergonomic drag bars
Custom-fabricated big rear sprocket
Custom-upholstered seat
New retro-inspired headlight
New minimalist throttle and universal switch assembly
Hidden wirings