Inguito Reigns Among Underbone Masters
Date posted on August 17, 2020
Share this
Powerful underbones and highly skilled riders make the YSS Suspension Masters Trophy always exciting to watch. Twelve Filipino riders and two foreign racers battled it out in the said IRGPXIII class.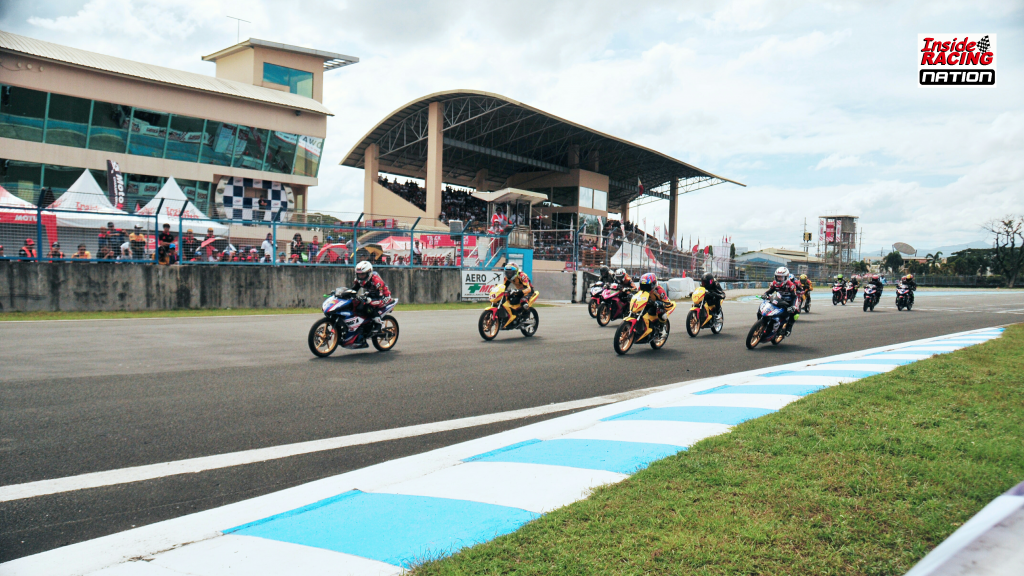 With prominent names and participants from Indonesia and Malaysia, the Masters Trophy was indeed much anticipated. Vrei-ar Suba of Phoenix-Yamaha-SEC was the polesitter of the 13-lap race. Yamaha Sniper and Honda RS150 race bikes were featured in the category.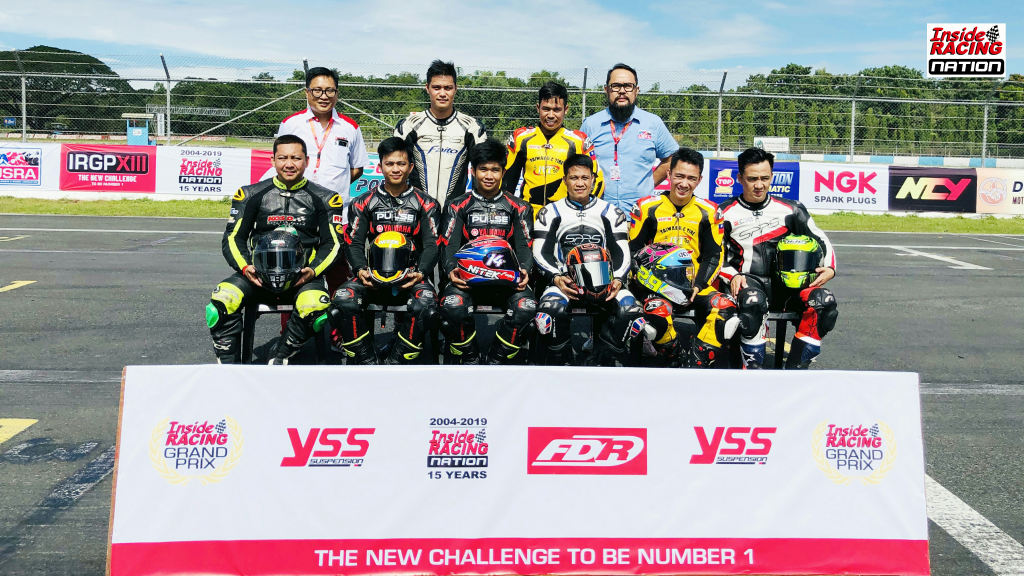 "The Hitman" John Emerson Inguito of Yamaha-4S1M did not disappoint his team and his fans as he came up with another winning performance. Inguito was truly a class act as he dominated the race despite the presence of the big names in local motorcycle racing. Keeping the first position and surviving the pursuit of Vrei-ar Suba, Inguito won the race remarkably and he also got the 1:06.647s best lap time of the race.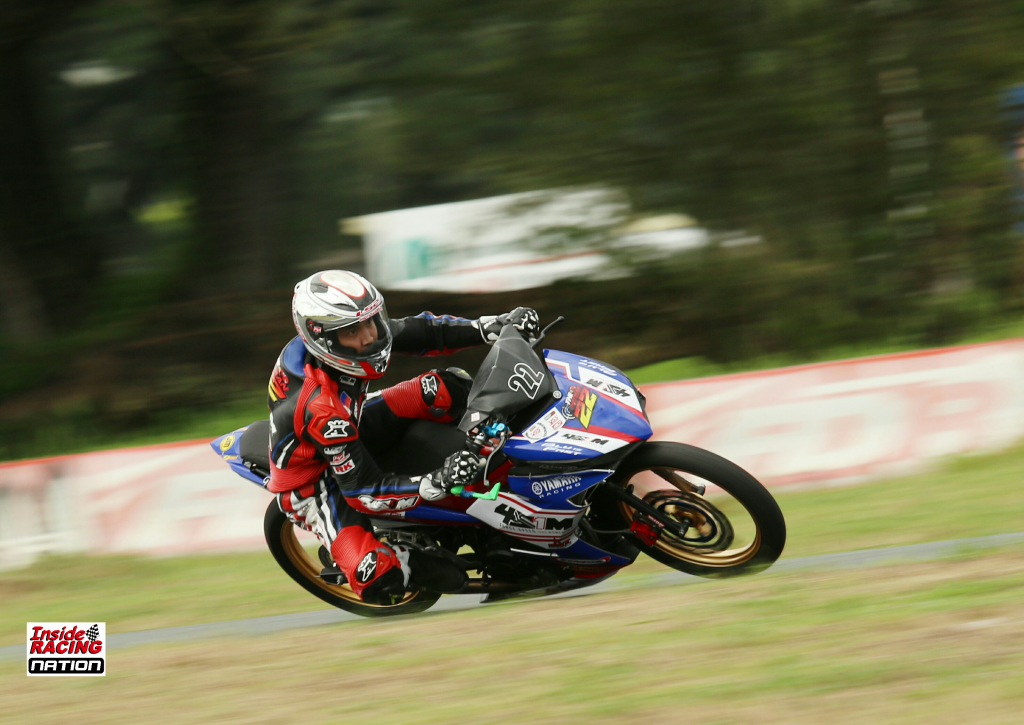 Vrei-ar Suaba finished second, crossing the finish line almost two seconds after Inguito. Completing the podium cast was JVT-Honda rider Tracy Soyangco.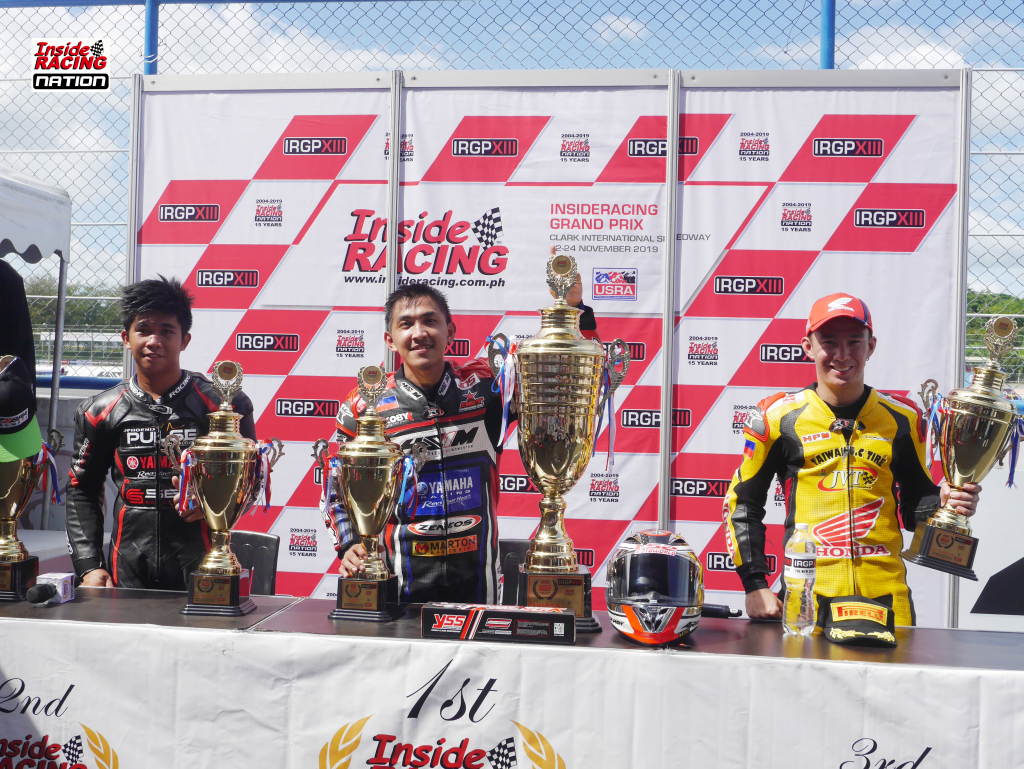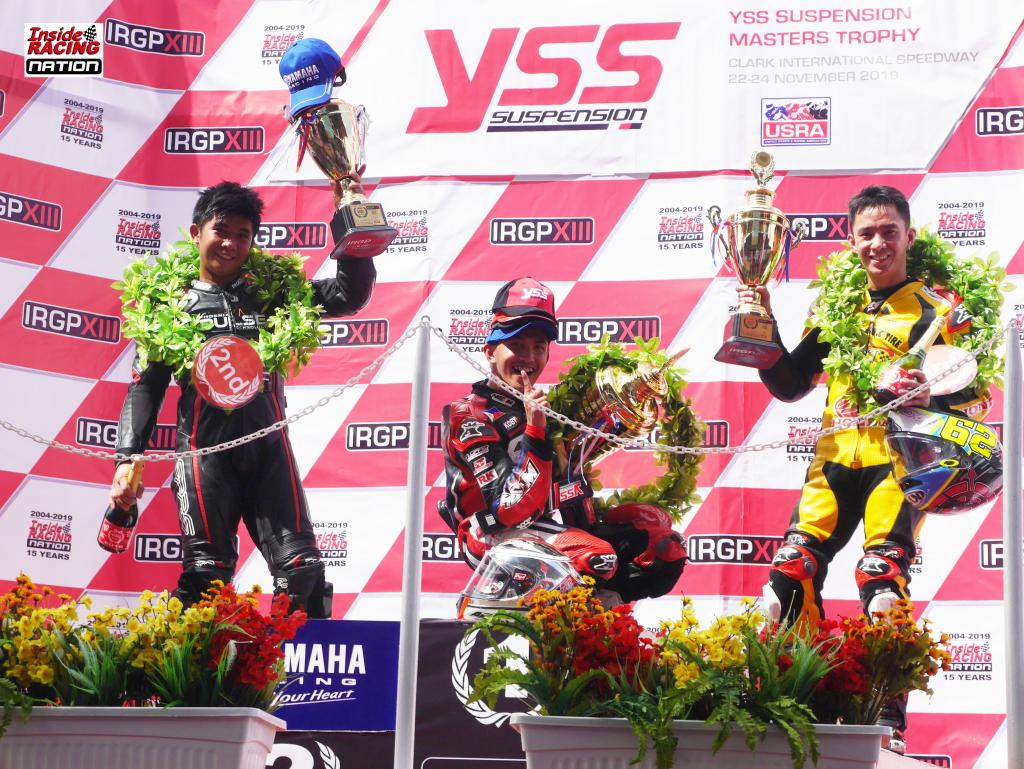 Indonesian racer Rere Depok who also raced for JVT-Honda placed fourth while Robert Ryan Espiritu of Yamaha-4S1M finished fifth. Malaysian rider Amirul, another JVT-Honda rider, came up with a sixth place finish. Faito-Yamaha's Paul Mark Doblada crossed the finish line seventh followed by John Paul Suba of Phoenix-Yamaha-SEC. Jeffrey Anthony Teopengco who raced for TSMP placed ninth and was the recipient of the Fastest Privateer award. Herbert Lopez of Yamaha-4S1M settled for tenth place while JVT-GSD-Motocorsa rider Niño Fabian placed eleventh. Joey Punio of Phoenix-Yamaha-SEC, who bravely raced with the veteran and expert riders, crossed the finish line twelfth. KOSO-Yamaha's Michael Cabaysa finished in thirteenth place. Not able to finish the race was Neil Soyangco of Team Soyangco-Obagi-Power Up-ENEOS.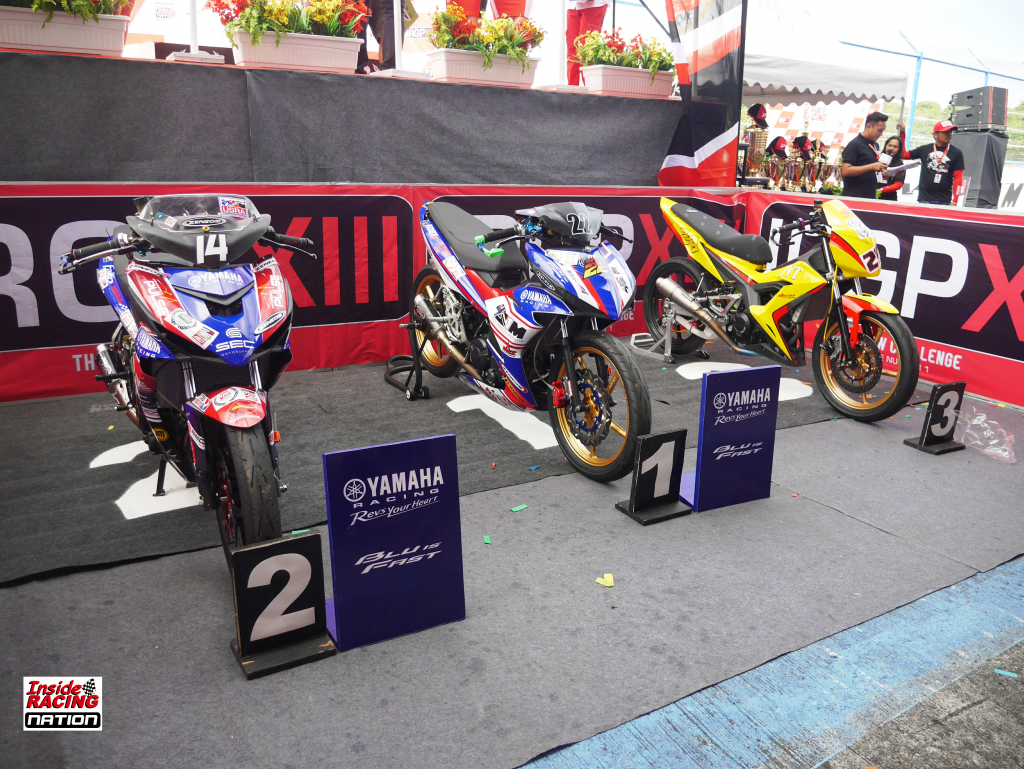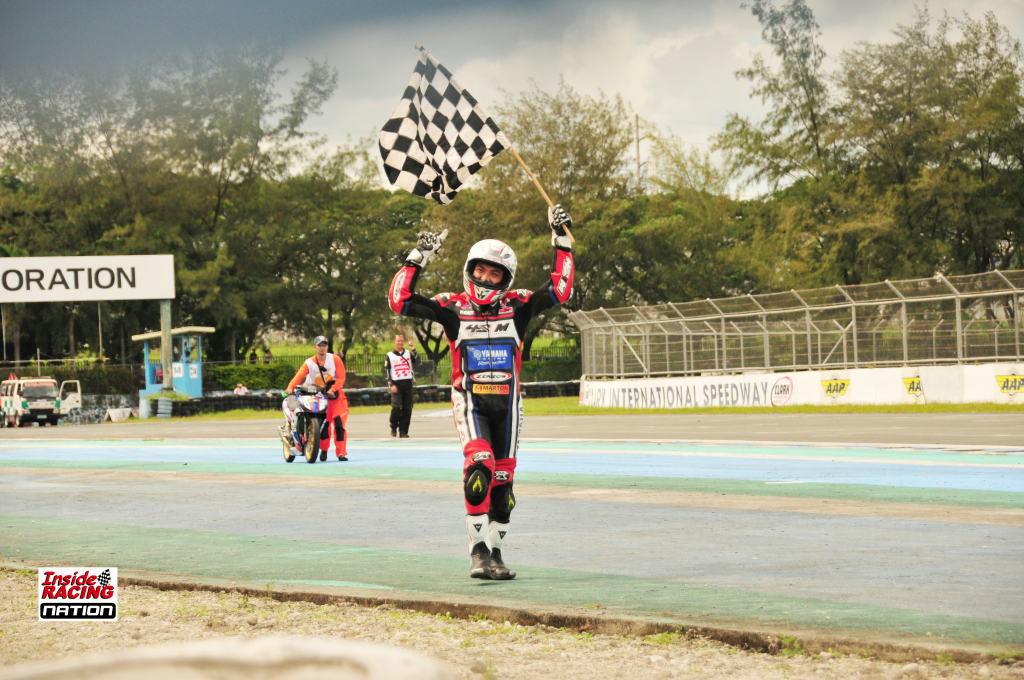 Inguito may have lost count how many underbone races he has won through the years in his career, but the feeling of winning and the joy it brings is always evident in his face as he was congratulated and he held that coveted championship trophy. "The Hitman" is indeed a rider to be admired and his riding skills speak for himself. Inguito's win gave Yamaha Motor Philippines its second Manufacturers Award in IRGPXIII.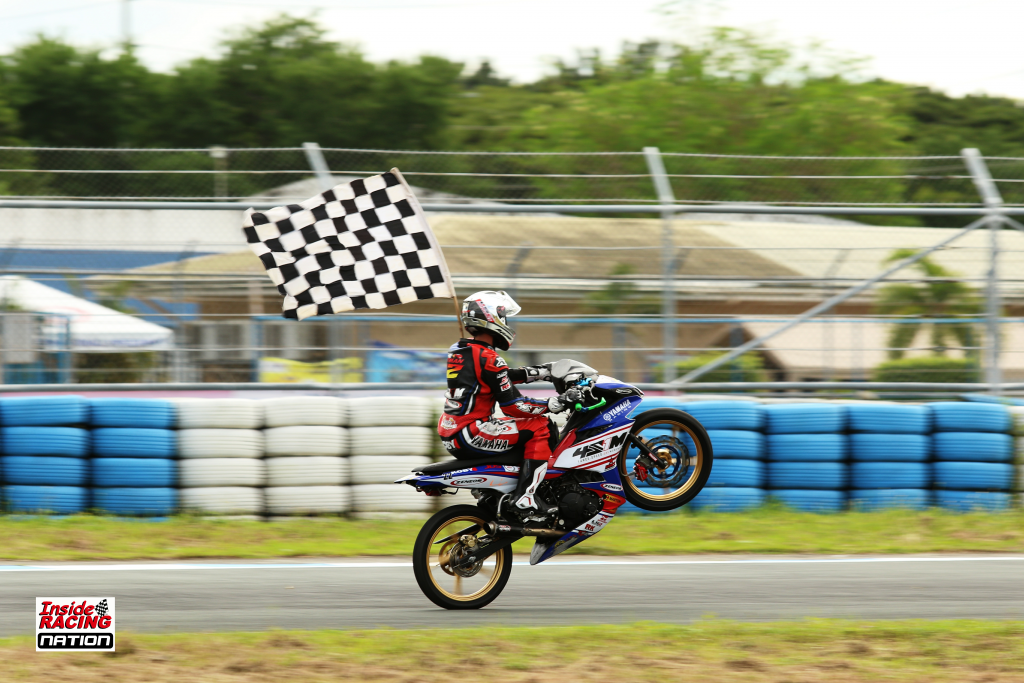 This was published in InsideRACING Magazine Volume 18 Number 1 issue