InsideRACING and Petron Brings Back Night Flat Track Racing in Taytay
Date posted on February 22, 2018
Share this
Night flat track racing is indeed fun and enjoyable both for spectators and participants. The close and intense action never fails to delight the crowd and the riders themselves. InsideRACING once again organized a flat track race event last February 16, 2018 and it was presented by Petron at the Club Manila East grounds in Taytay, Rizal. The event was part of the InsideRACING Dirt Fest, one of the attractions at the 2nd Hamaka Festival of  the Municipality of Taytay.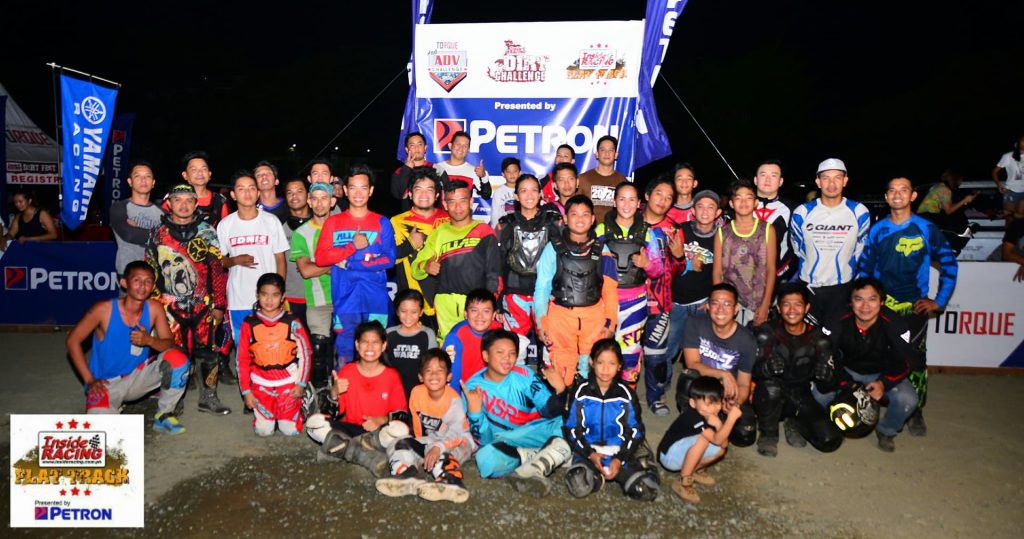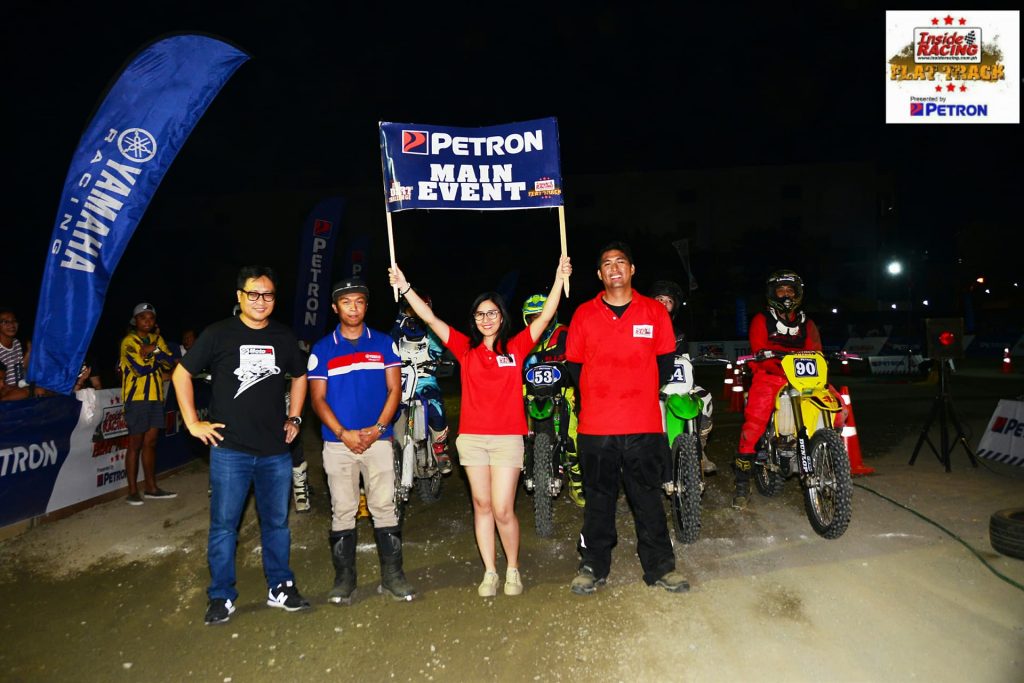 10 race classes were witnessed by a good crowd. There were classes for underbone, scooter, kids, ladies, production, local enduro, club races and one make races featuring Yamaha XTZ bikes provided by Yamaha Motor Philippines.
Here are some pictures and the results of the InsideRACING Flat Track Race Presented by Petron. Full report soon in InsideRACING Magazine.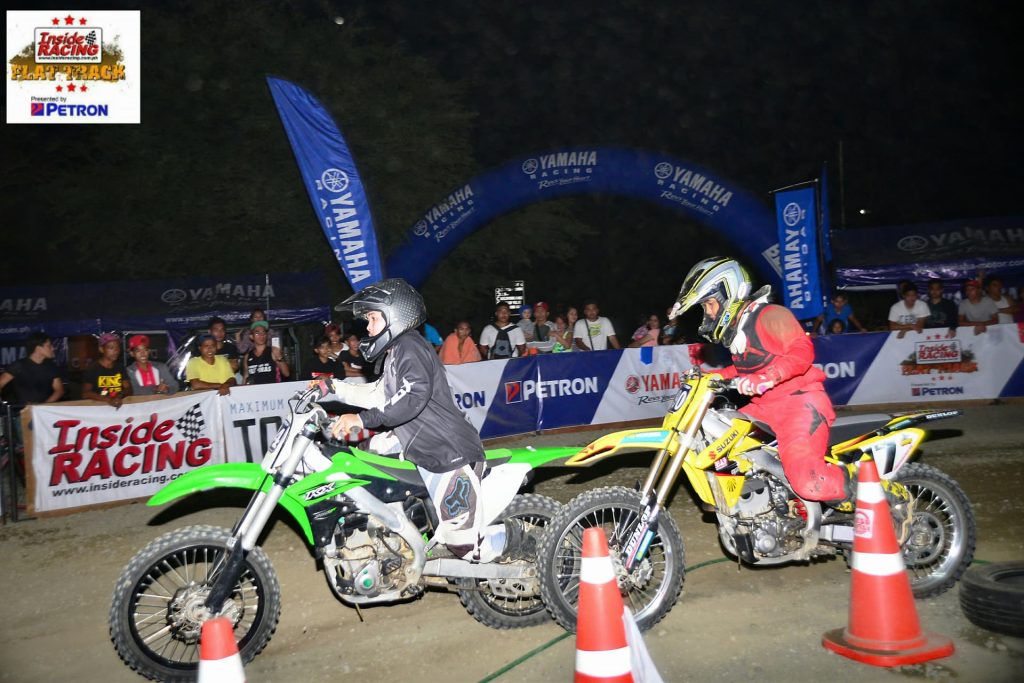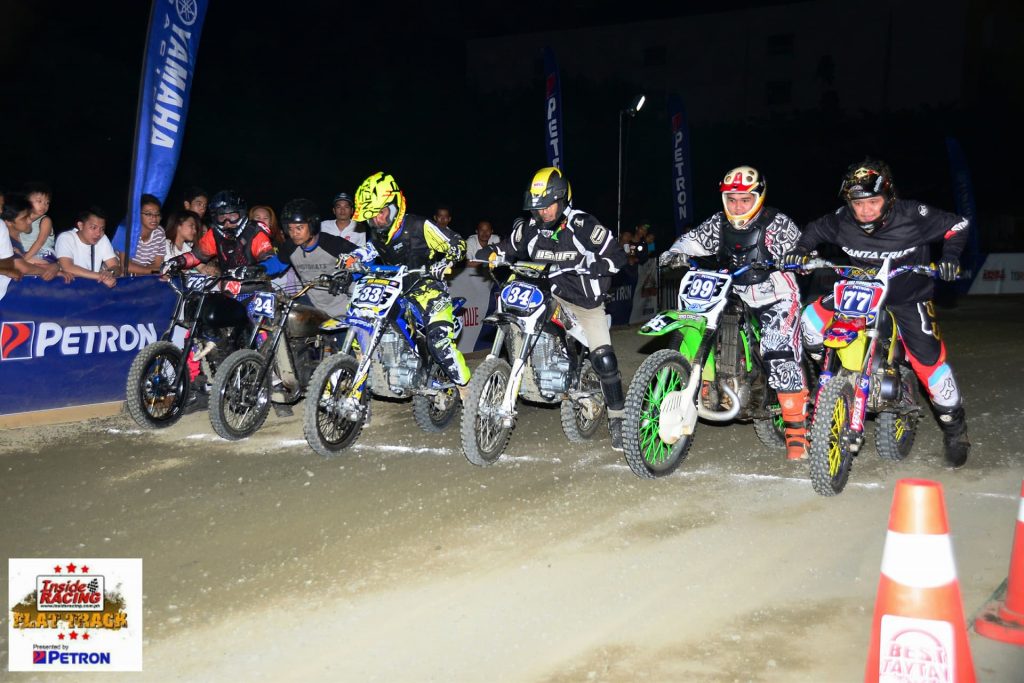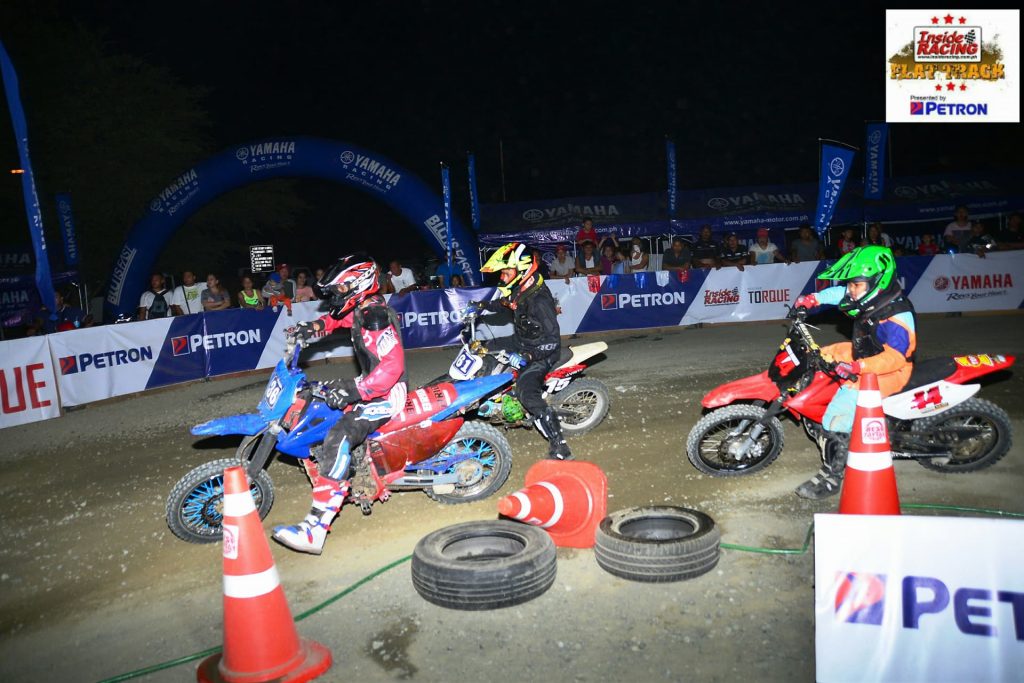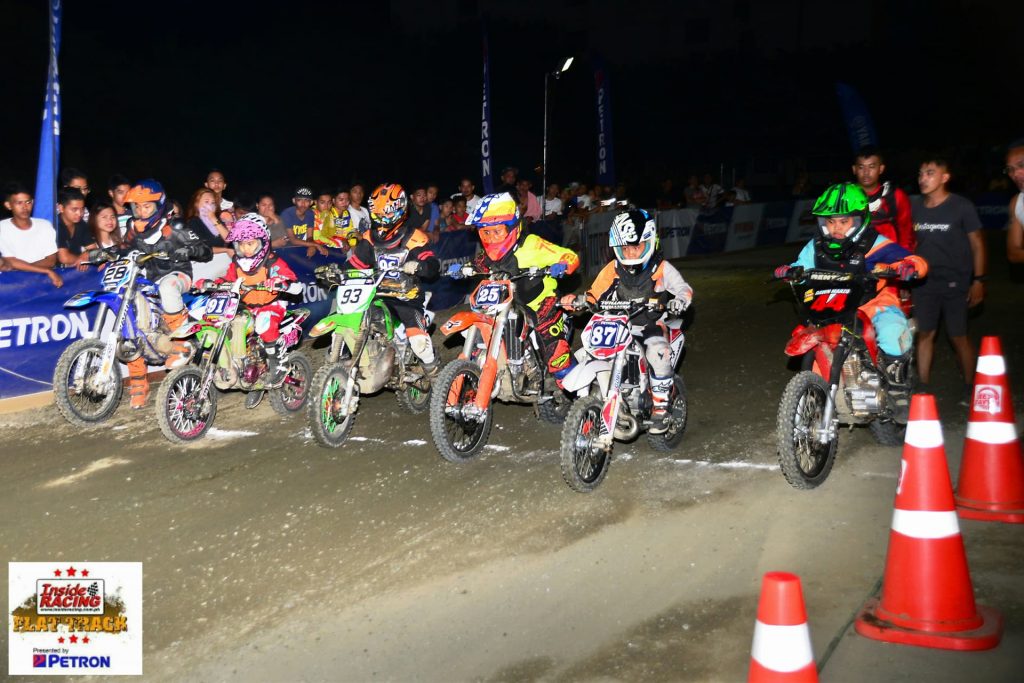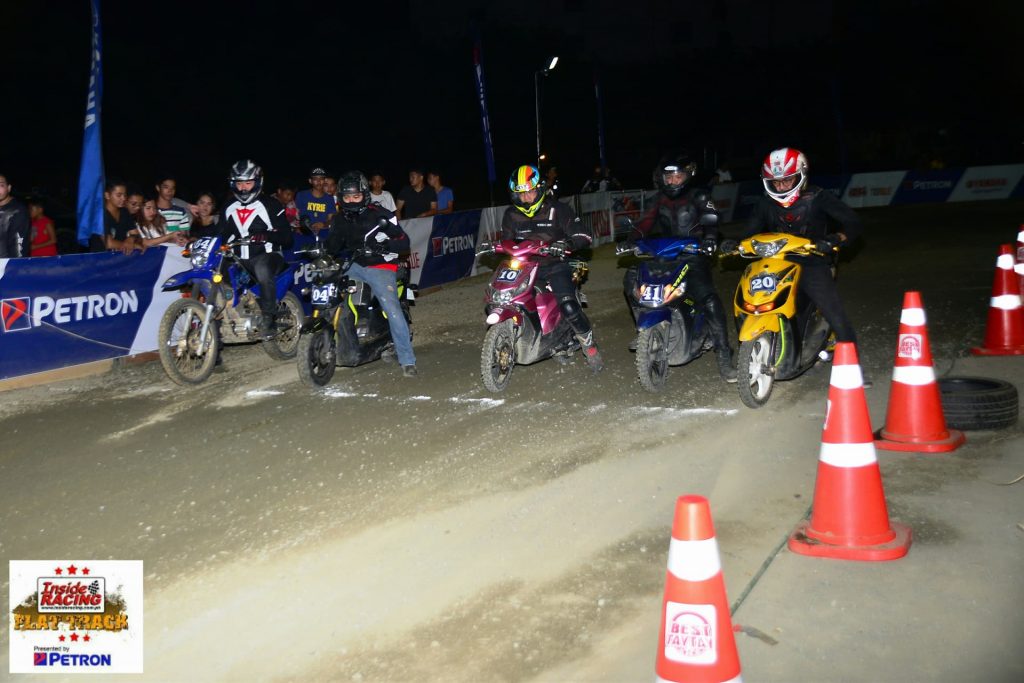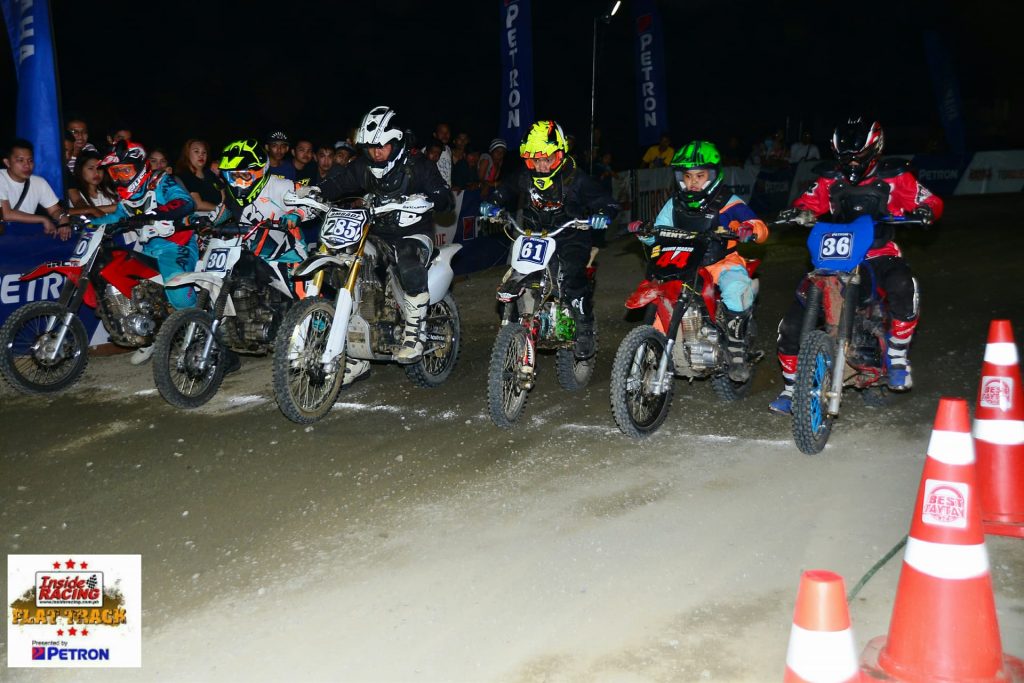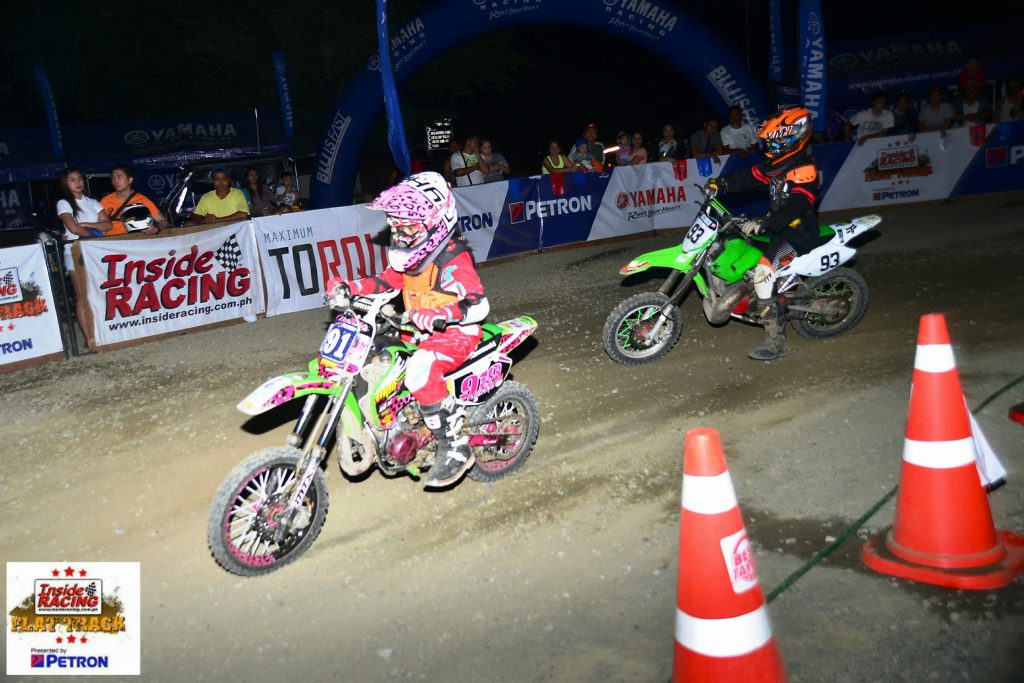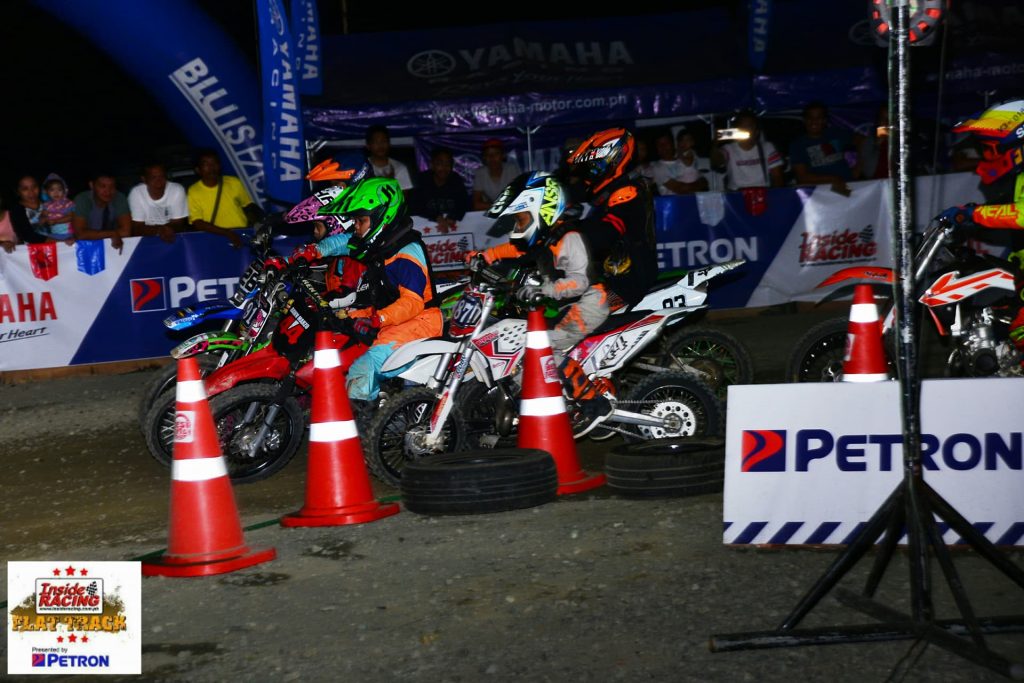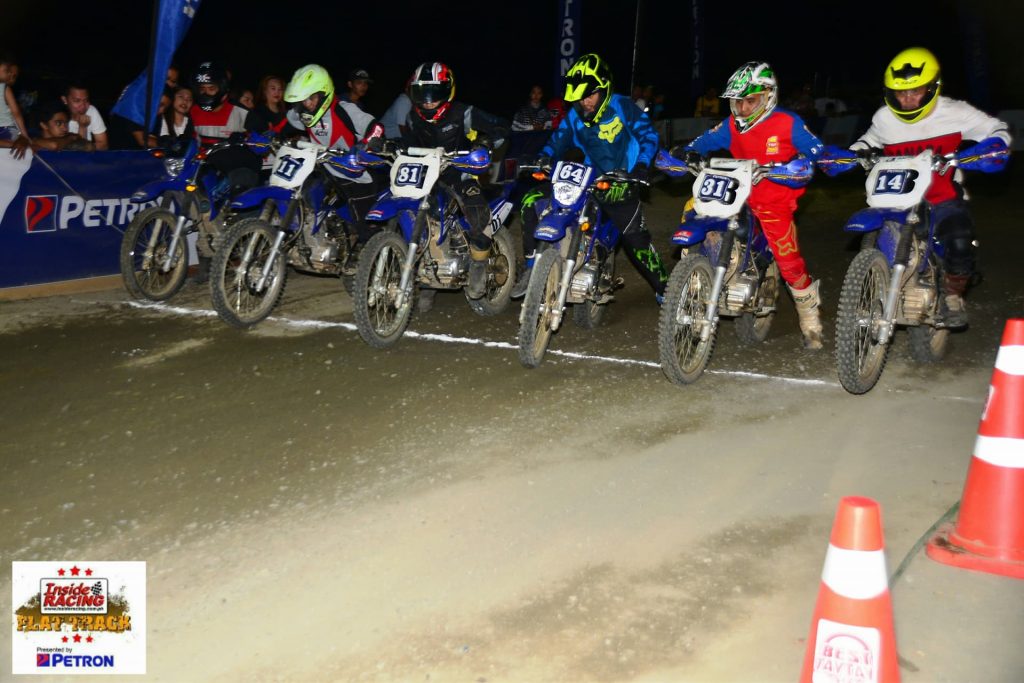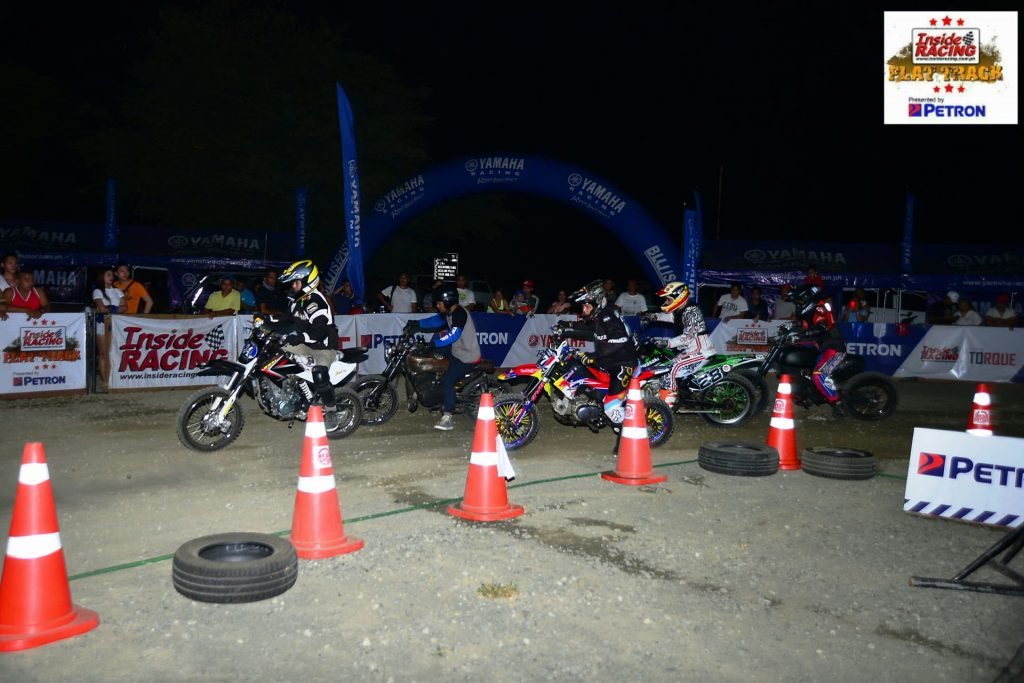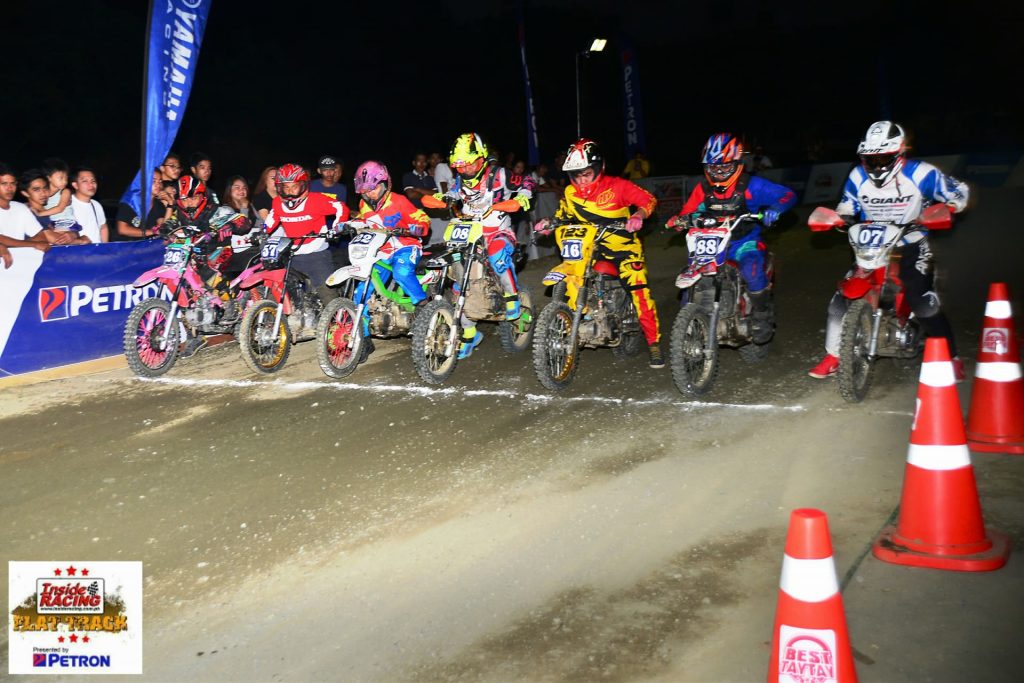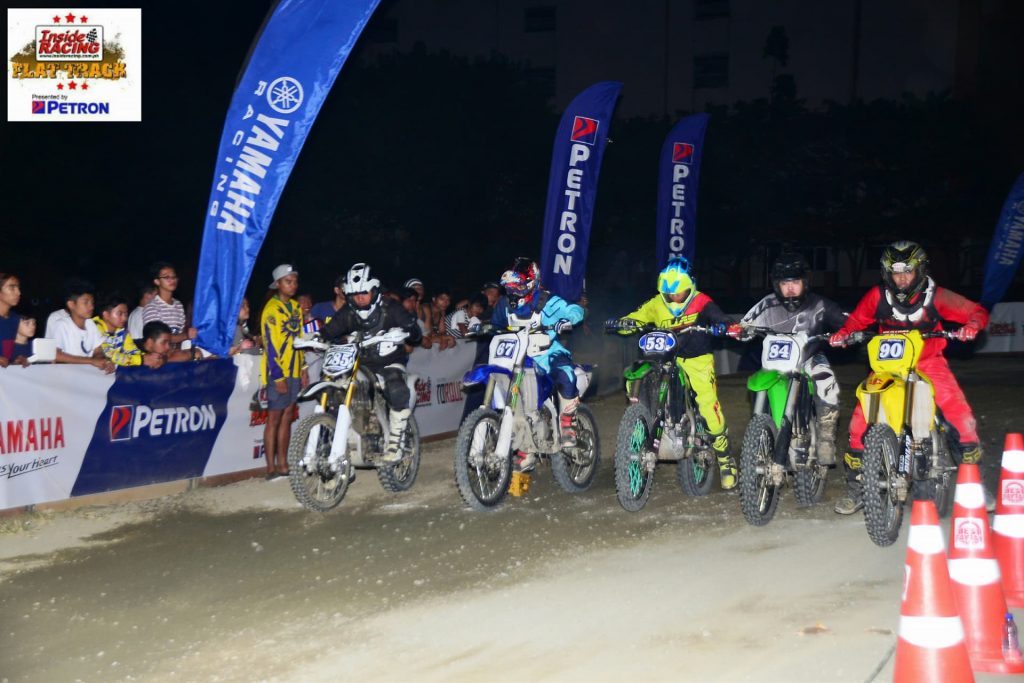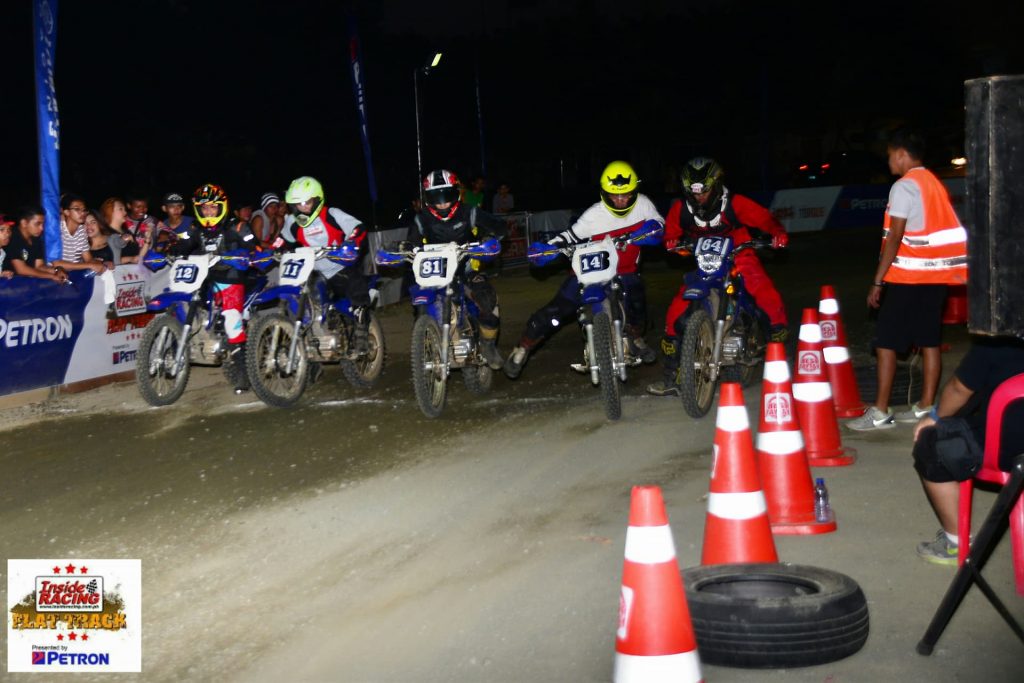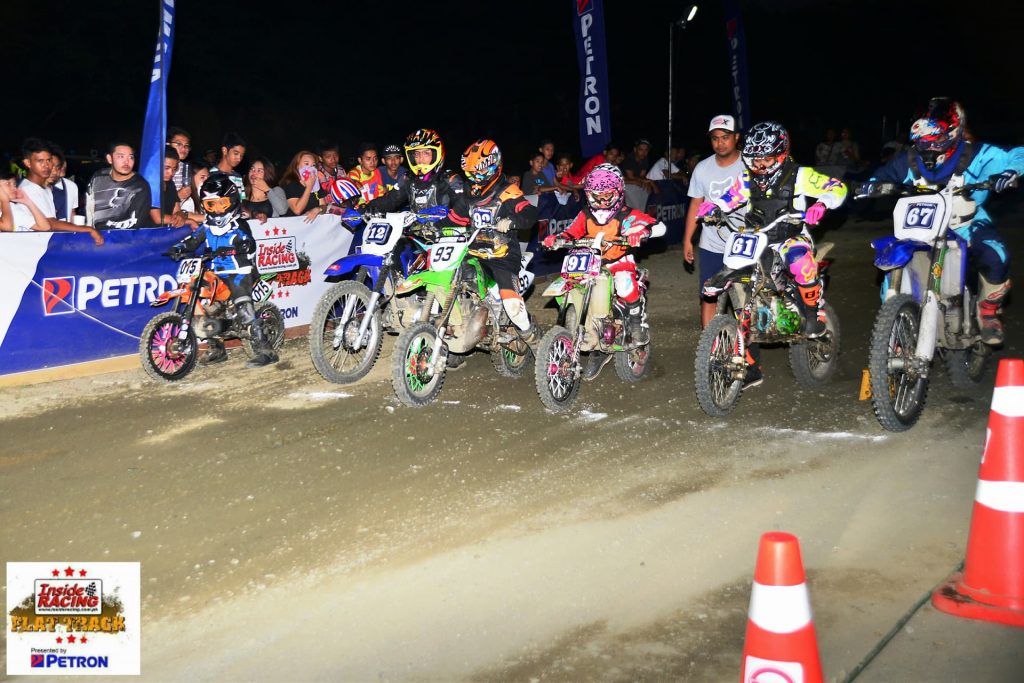 For pictures of winners, check out:
Results:
All Kids
1. Dawn Marzo
2. Raya Angelo Calimlim
3. Riyana Villacorta
4. Raine del Mundo
5. Christopher Mercado
6. Khim Nichole Yumul
Production Enduro/Premier
1. Clint Mercado
2. Maynard Mercado
3. Jasmin Jao
4. James Teves
5. BM Badz
Basurero Riders Club Race
1. Erik Gatmaitan
2. Amiel Reyes
3. Mark Tiu
4. RB Montoya
5. Sylvester Tiu
All Girls
1. Jasmin Jao
2. Khim Nichole Yumul
3. Bhel Viste
4. Cee de Luzuriaga
5. Eunice Sta. Ana
6. Riyana Villacorta
Yamaha XTZ Open
1. Vermon Espiritu
2. Justin De Leon
3. Jomar Francisco
4. Michael Punzal
5. Zac Espiritu
6. Mac Erickson Leynes
Underbone
1. Benjo Leyva
2. Arvin Bacas
3. Joebanie Leyva
4. Jaypee Antazo
5. JR Tulawie
6. Jorphil Servolos
7. Jasper Marvilla
Scooter
1. Benjie Dolores Jr.
2. Romnick Agcaoili
3. Khen dela Cruz
Motorats Club Race
1. Kenjie Bilie Naval
2. Bailee Sanvictores
3. Leo Eustaquio
4. Khim Harvey Teodoro
5. Wilmer Medina
6. Ludz Teodoro
Local Enduro
1. BM Badz
2. Dawn Marzo
3. Miguel Kurt Paz
4. Mark Viste
5. Boggs Garcia
6. Joward Catanyag
Yamaha XTZ (All Taytay)
1. Vermon Espiritu
2. Michael Punzal
3. Maynard Mercado
4. Zac Espiritu
5. Cee de Luzuriaga