InsideRACING Brings the Bikefest Magic to Bacolod Again
Date posted on July 12, 2019
Share this
Come and visit the third InsideRACING Visayas Bikefest and Custom Bike Show this weekend, July 13 and 14 at the SMX Bacolod Function Hall 1. From 1 pm to 9 pm on Saturday and from 10 am to 8 pm on Sunday. Admission is free!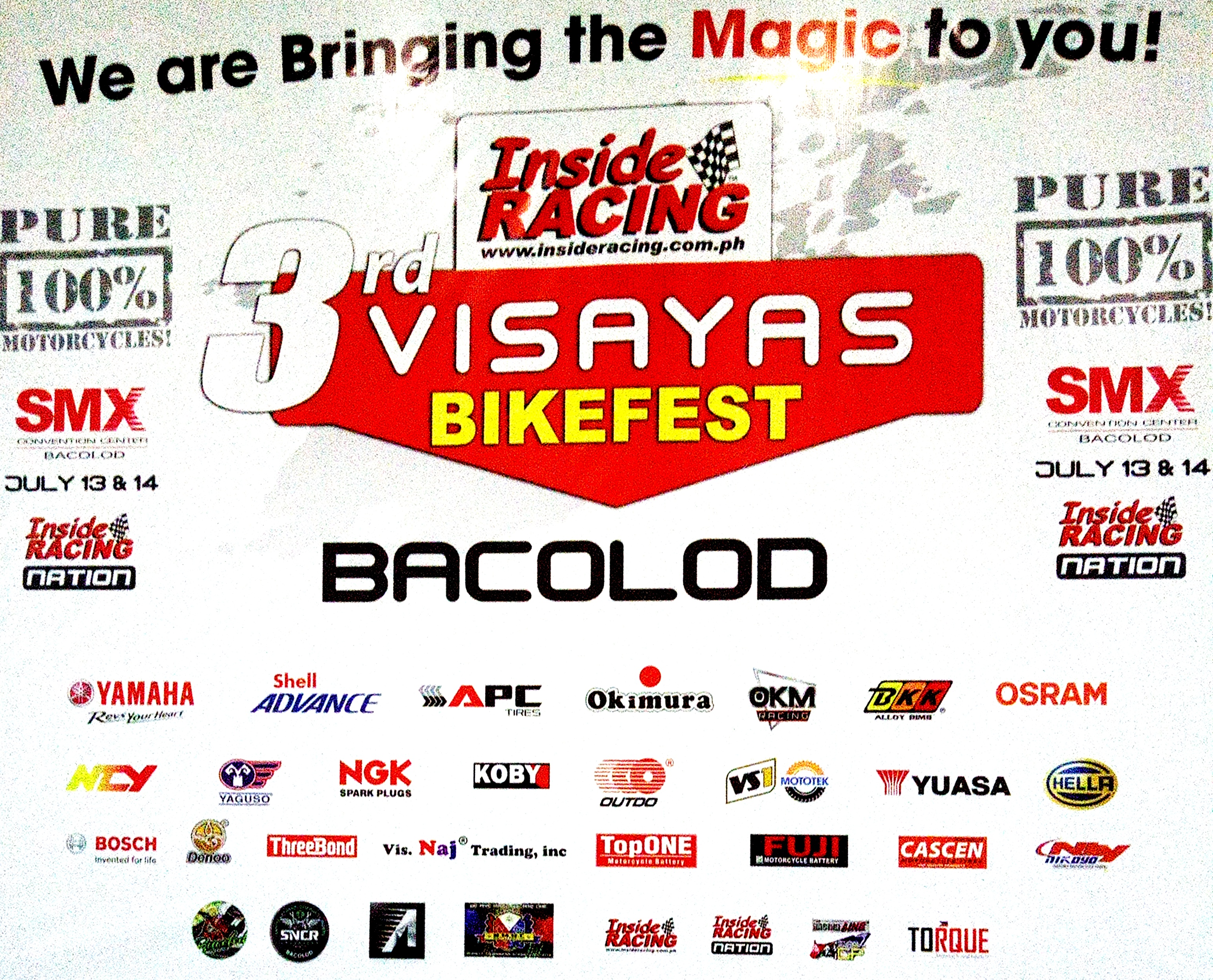 See exciting motorcycles and scooters from Yamaha. Take advantage of the big discounts on tires, lubricants, oils, spark plugs, accessories and other products for riders and motorcycles from our exhibitors Pilipinas Shell, Philippine Suntal Corporation, Okimura, OKM Racing, APC Tires, BKK Alloy Rims, NCY, OSRAM, Yaguso, Visnaj Trading, Outdo Battery, KOBY, Top One Motorcycle Battery, Fuji Motorcycle Battery, CASCEN Motorcycle Tires, NIKOYO, Denoo Oil, Threebond, Bosch, Consumer Care, VS1, Mototek, Promax Trading, Yuasa, Hella and NGK Spark Plugs.
Support the best Bacolod modified bike builders on display and vote for the People's Choice award.
Also watch the KTM Dukehana motorcycle time attack challenge on Saturday, July 13, and the Shell Advance Super Series and RUGP Bacolod GP races on Sunday July 14 right across SM Bacolod at the Baywalk and see the best racers from Luzon, Visayas and Mindanao. Free admission!