InsideRACING Custom Bike Show Thrills Cagayan de Oro
Date posted on December 24, 2019
Share this
It was the first time for InsideRACING to organize a bike show event in Cagayan de Oro.
The 3rd InsideRACING Mindanao Bikefest was held at the city.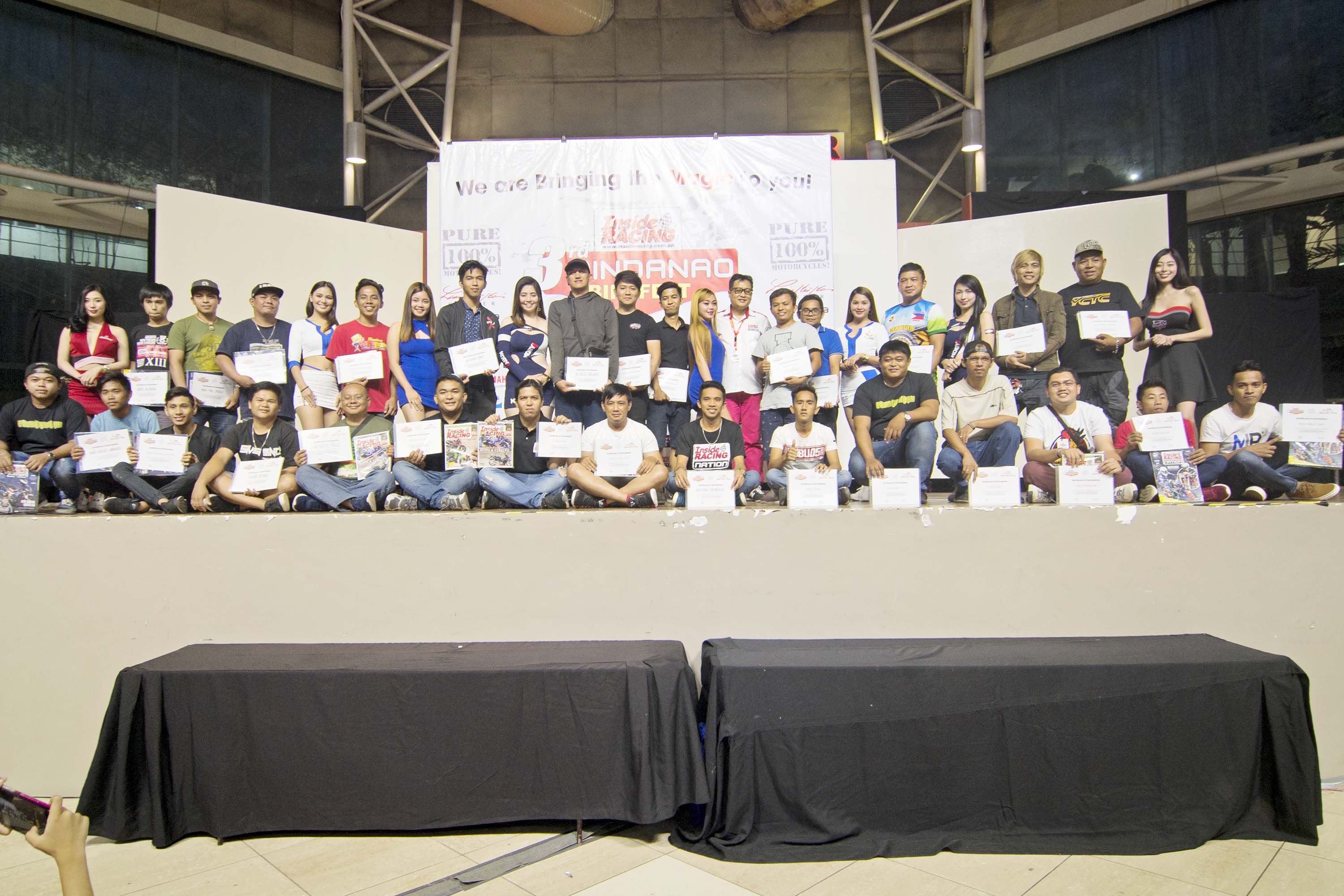 A part of each InsideRACING Bikefest is a Custom Bike Show competition and a good number of passionate motorcycle modifiers exhibited their show bikes at the Limketkai Mall Atrium on September 28 and 29. The participants came from different places in Cagayan de Oro and Mindanao and event spectators were indeed delighted to see various motorcycles with awesome modifications.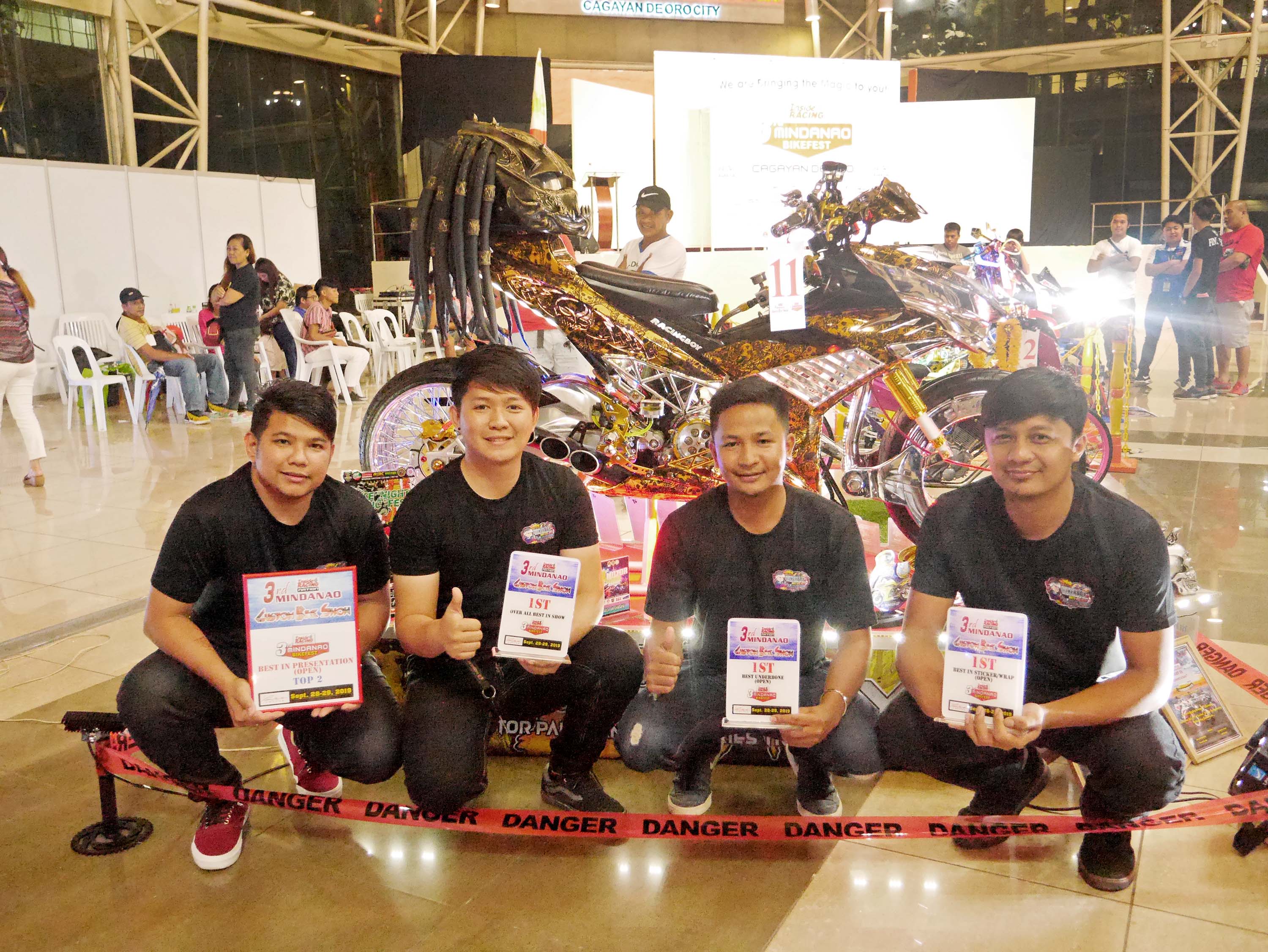 Among the 31 entries, it was the Yamaha Sniper of Emer John Cantero which was recognized the most. The entry of the SILVERBOY Motor Parts and Trading owner was the second placer in Best in Presentation and the winner of the Best in Sticker/Wrap, Best Underbone and Overall Best in Show awards. The bike is built impeccably and presented nicely by its owner from Valencia, Bukidnon.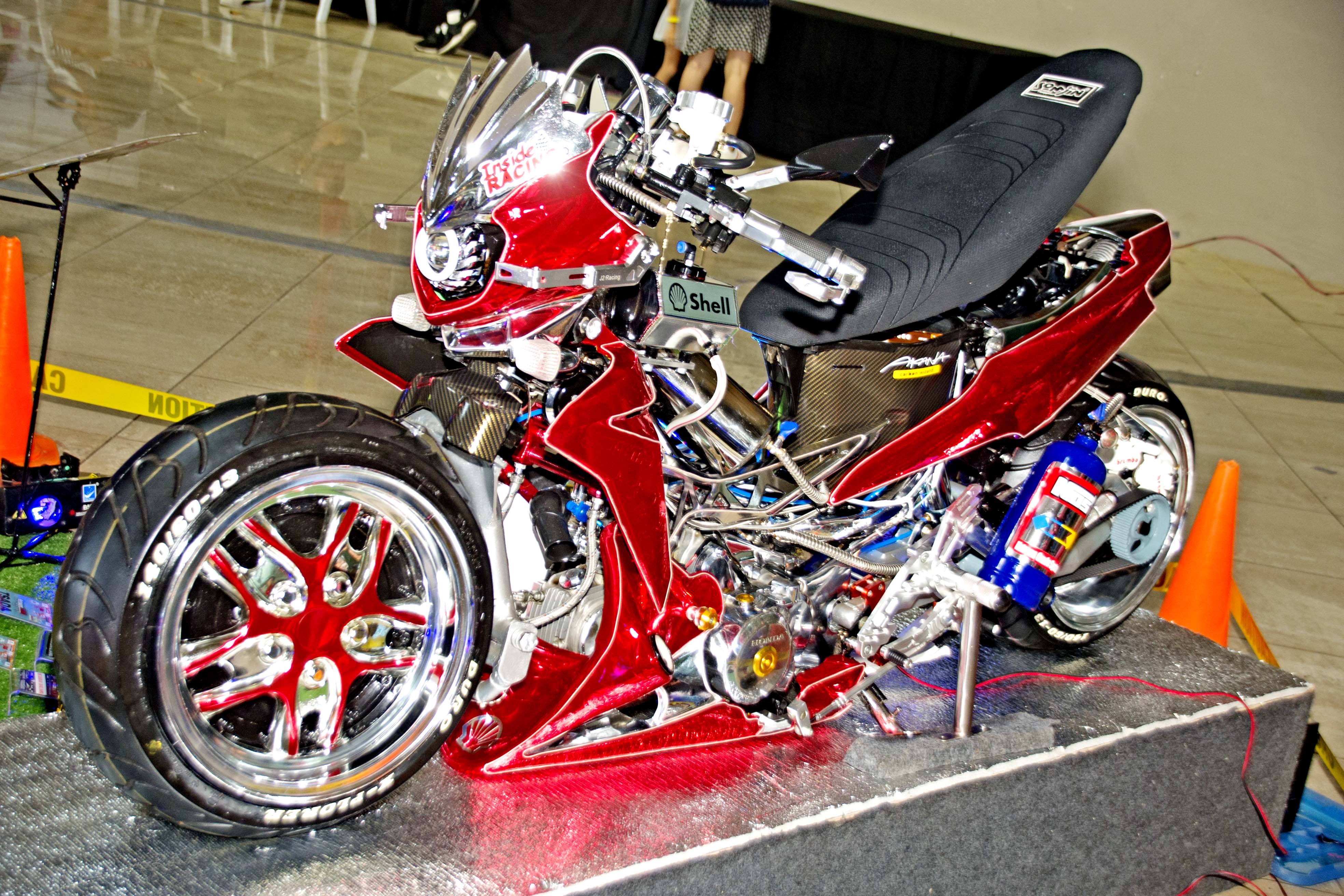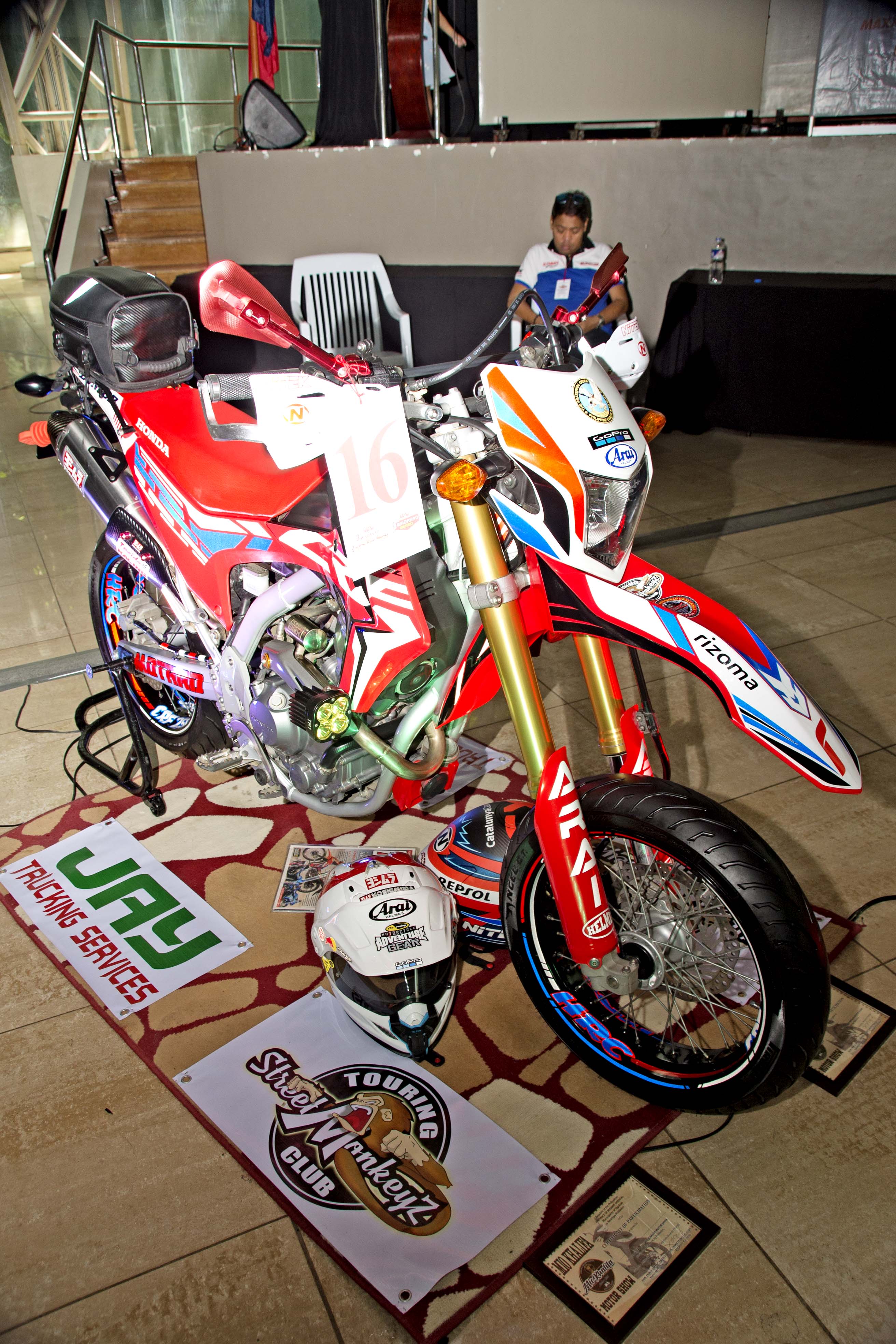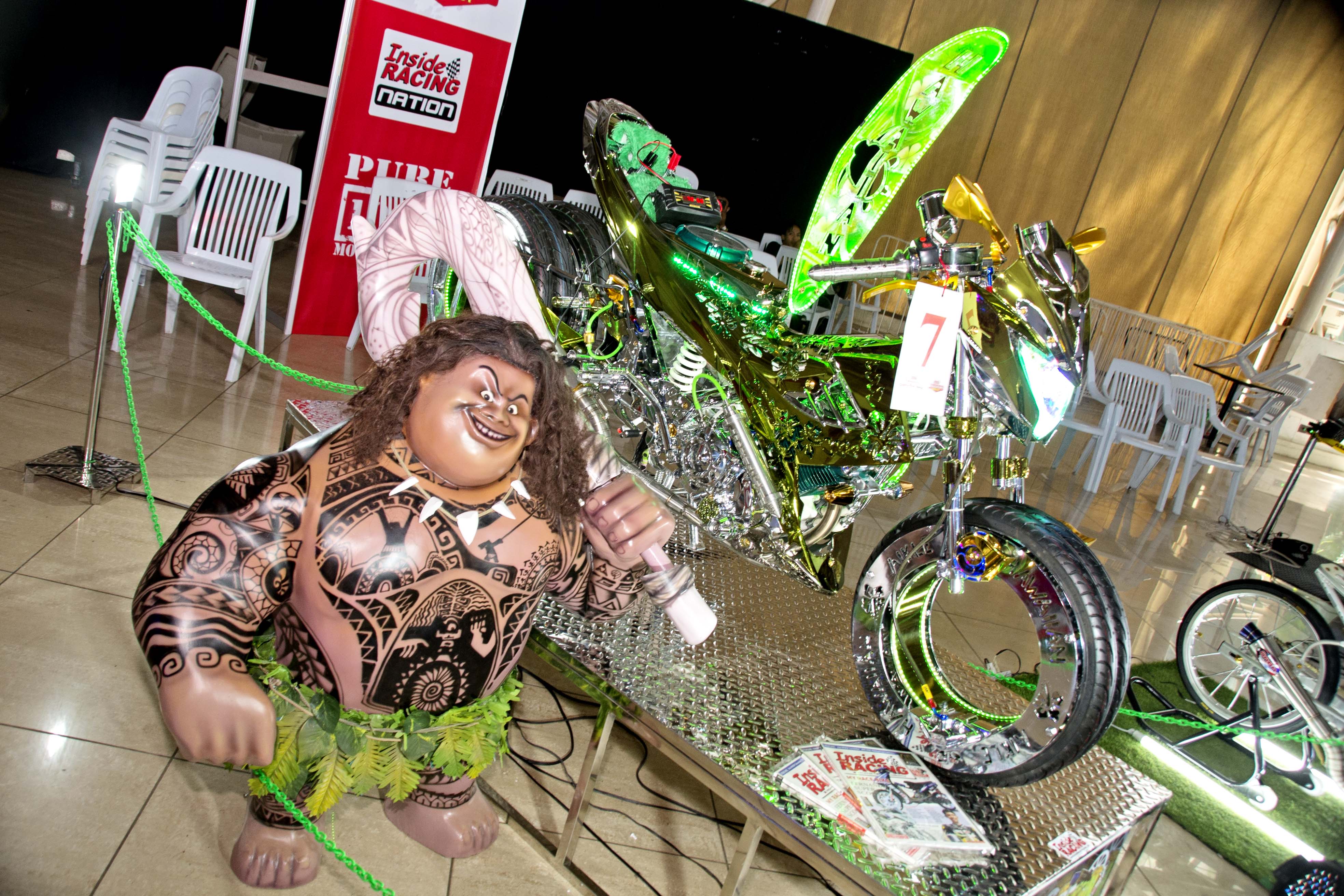 The Yamaha R3 of Prince Michael Gabrinez from Misamis Oriental placed second in the Best in Sticker/Wrap category while third placer was the Thai concept modified bike of Jay Michael Timtim.
Runners-up in the Best Underbone class were Aikle Saplot from Cagayan de Oro and Mark Lloyd Emmanuel who lives in South Cotabato. Aikle Saplot's Suzuki Raider got the second place while the entry of Mark Lloyd Emmanuel placed third.
One of the Thai concept modified bike of Mark Vincent Emmanuel won the Best in Presentation award. Placing third in this category was the Yamaha Mio of Dave Teope Corpus from Cagayan de Oro. The other entry of Mark Vincent Emmanuel clinched the Best Thai Concept plum.  Crisanto Casinillo's Suzuki Raider was awarded the second place while Momer Balabagan's modified bike took the third place. Balabagan's entry also bagged the Best in Paint recognition. Mark Vincent Emmanuel got another award as he was hailed as the second placer. Third place was taken by Karlo Henry Lim from Cagayan de Oro and his Honda CBR.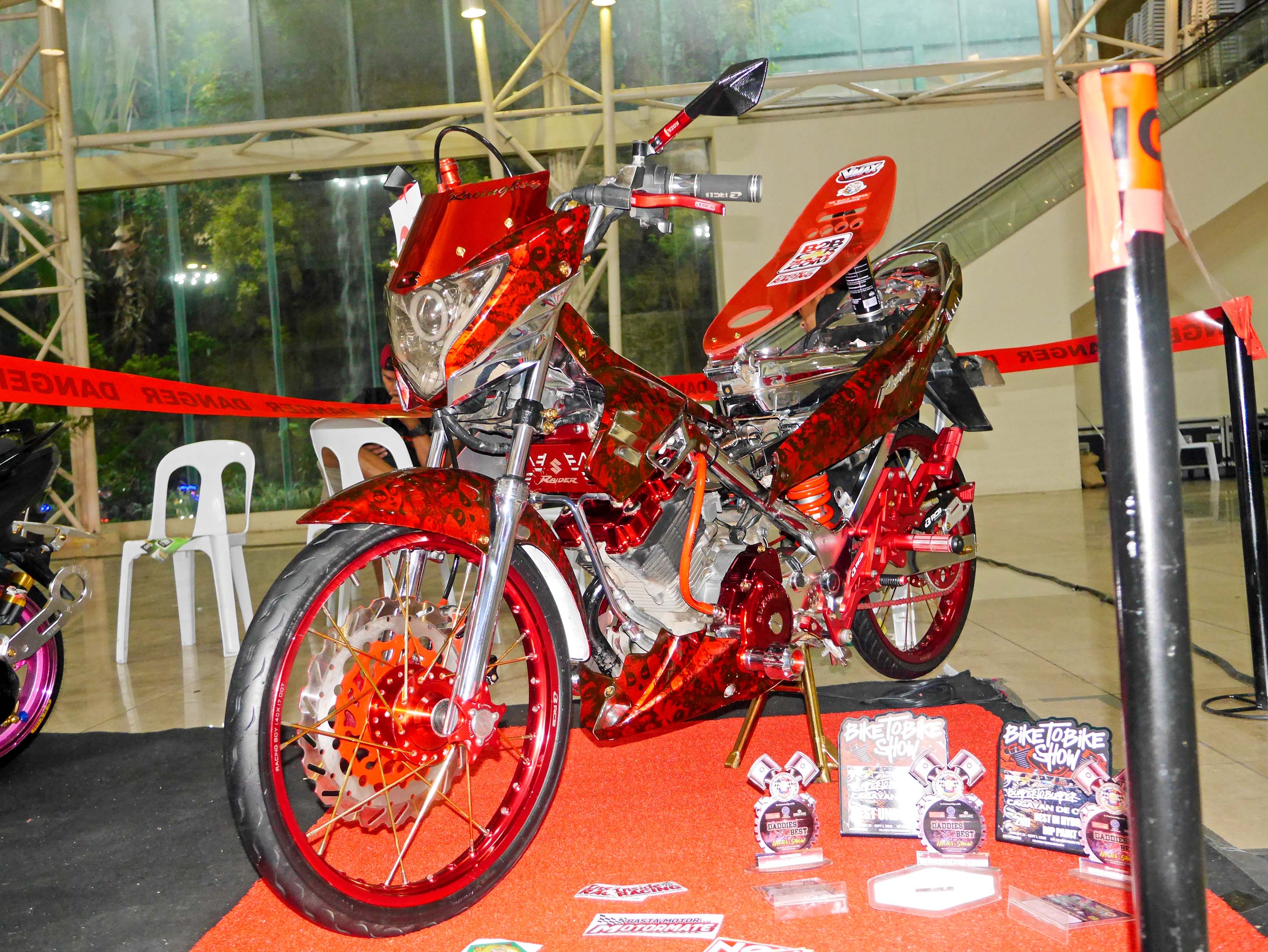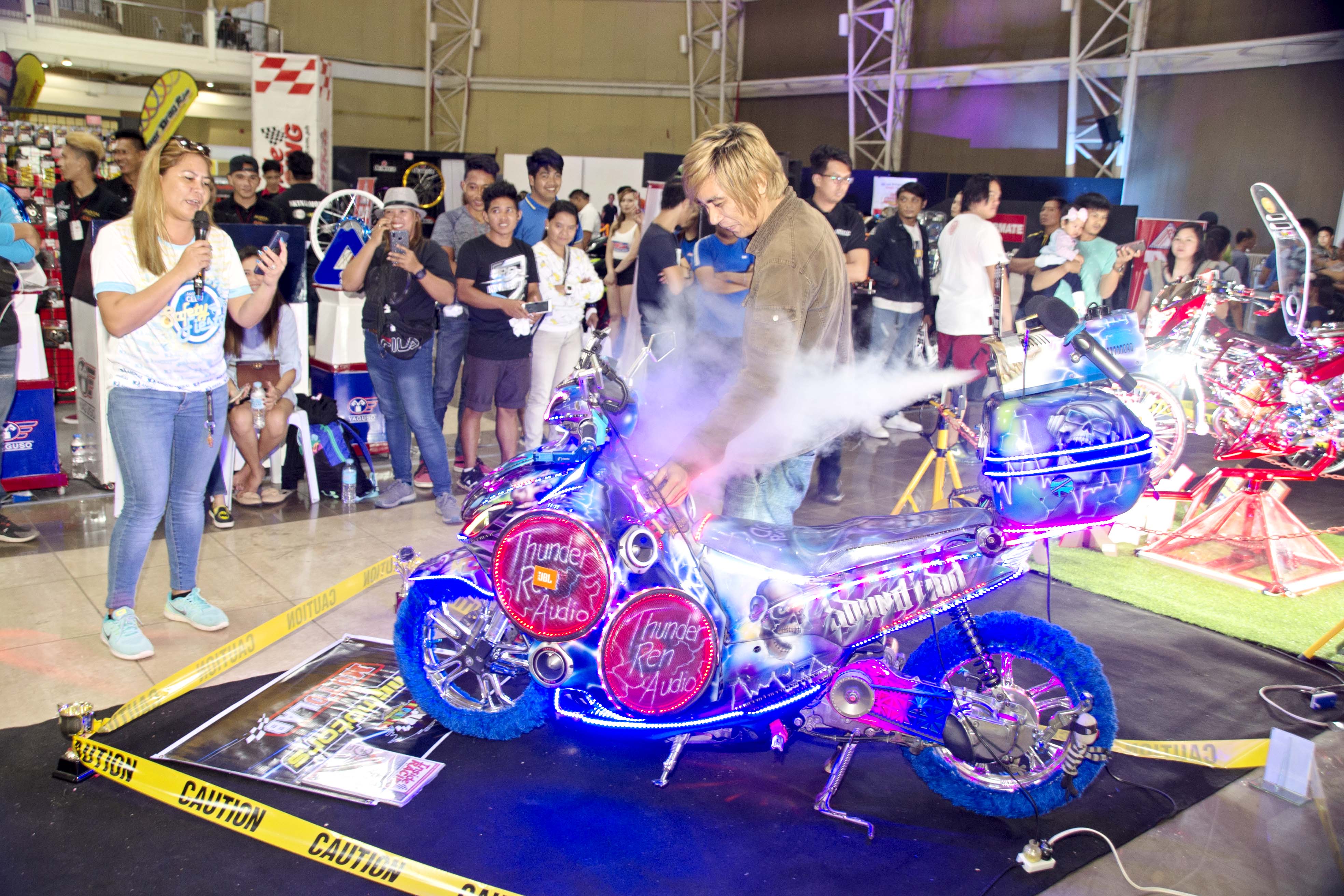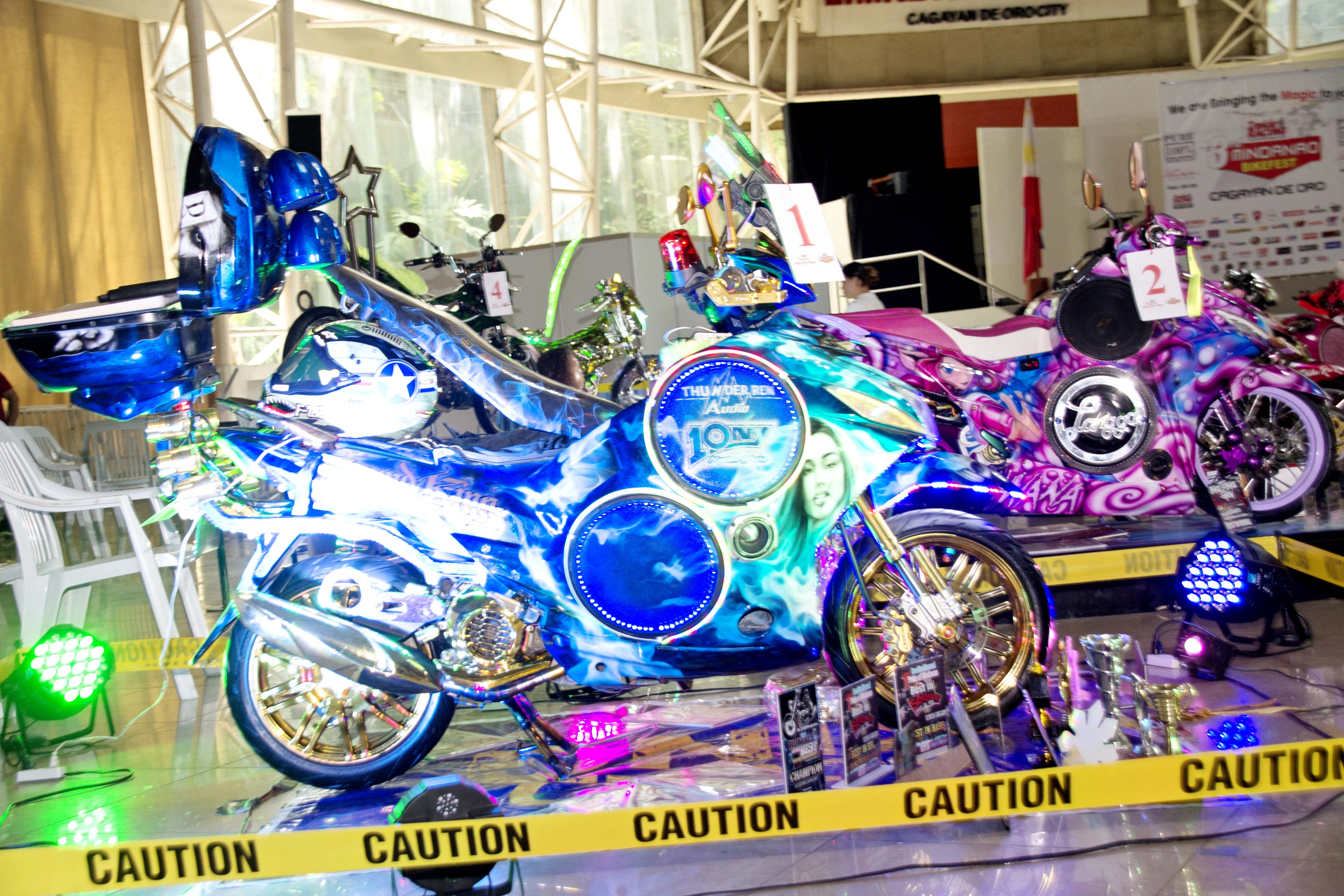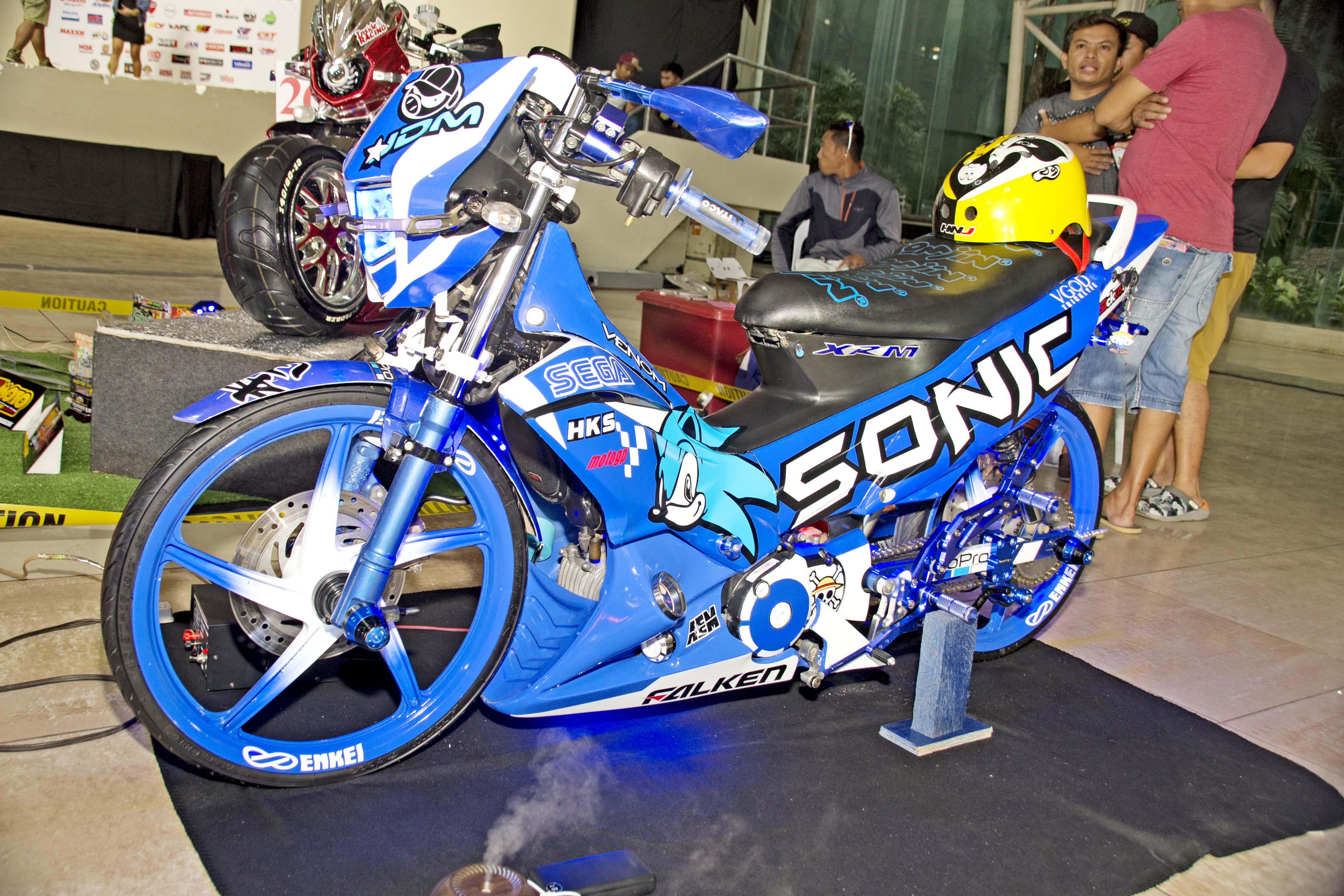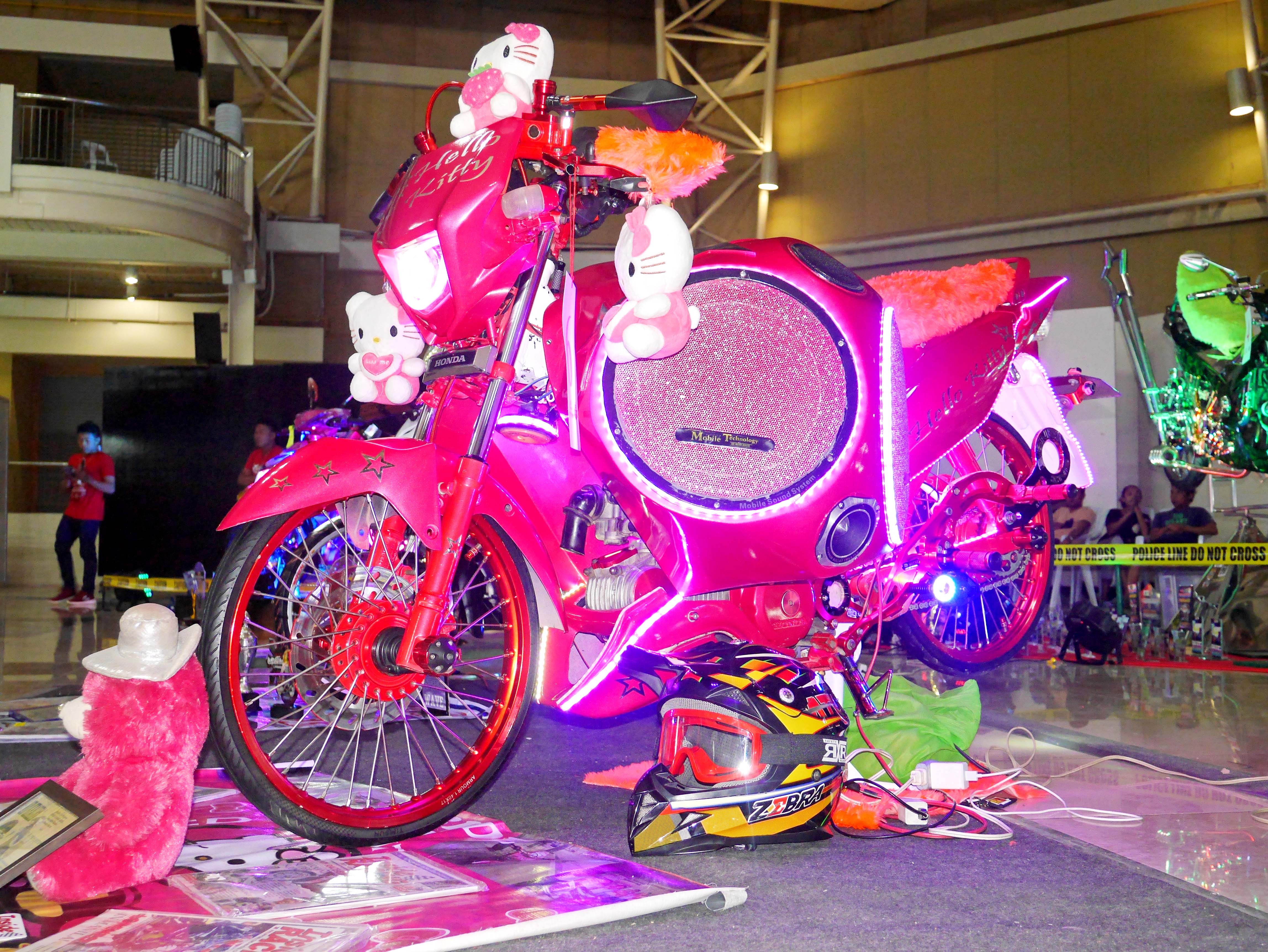 Best Scooter at the 3rd IR Mindanao Bikefest Custom Bike Show competition was Gerlie Limquiaco's Yamaha Mio which came from Misamis Oriental. Dale Padinit from Cagayan de Oro who also entered a Yamaha Mio ended up at second place. Dave Teope Corpus was awarded the third place.
For the Best Backbone class, Dr. Greco Gregorio's Honda was hailed as the winner. The Honda CBR of Karlo Henri Lim and the Yamaha R3 of Prince Michael Gabrinez were the runners-up.
Event spectators actively participated in voting for one of the major awards, the People's Choice award. The entry which captured the admiration of the Cagayan de Oro and Mindanao crowd was the Suzuki Raider of Aikle Saplot. The Yamaha Mio of Gerlie Limquiaco was the second most popular bike while Holdane Valmorida's underbone entry was third.    All three modifiers are from Cagayan de Oro.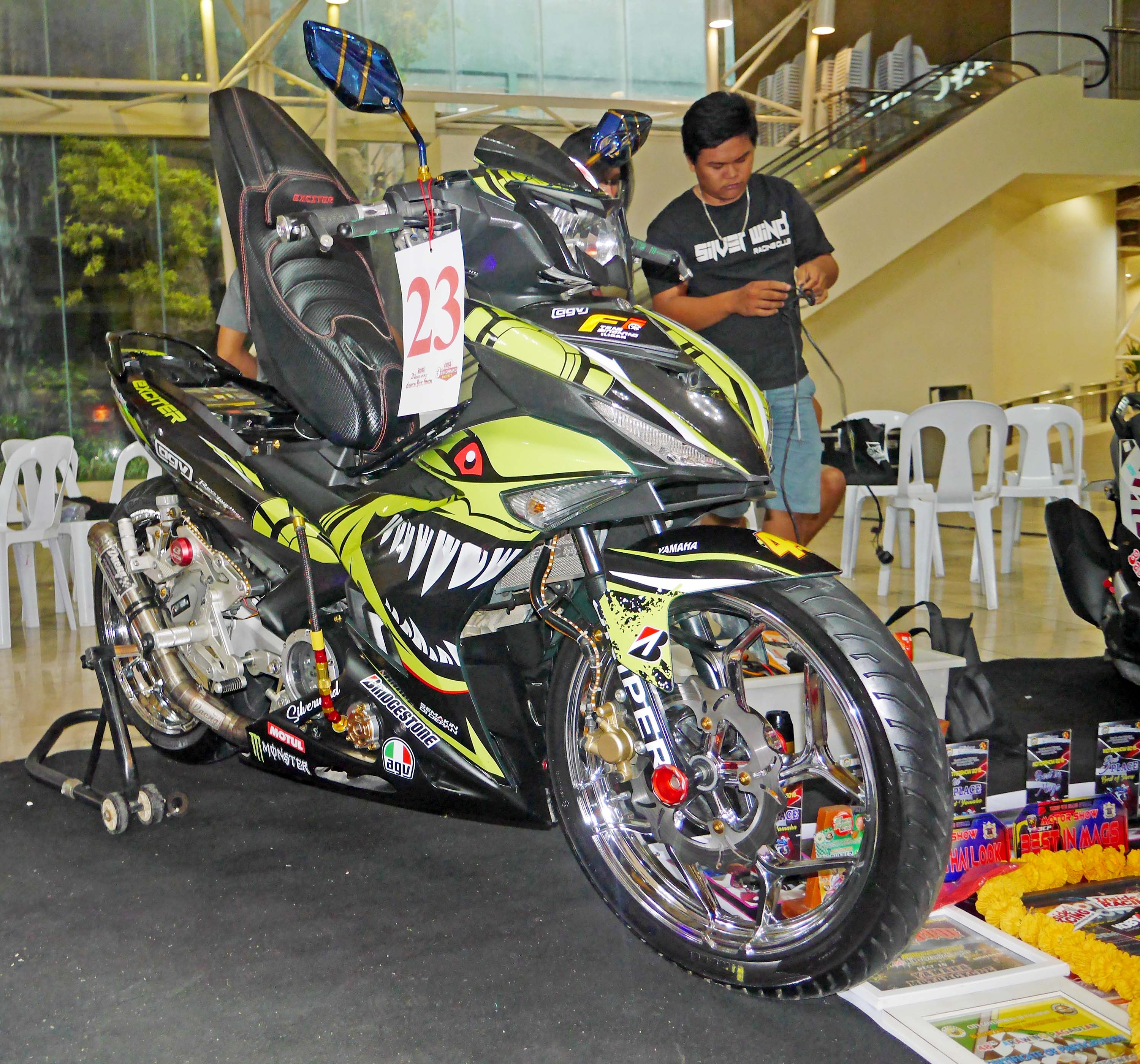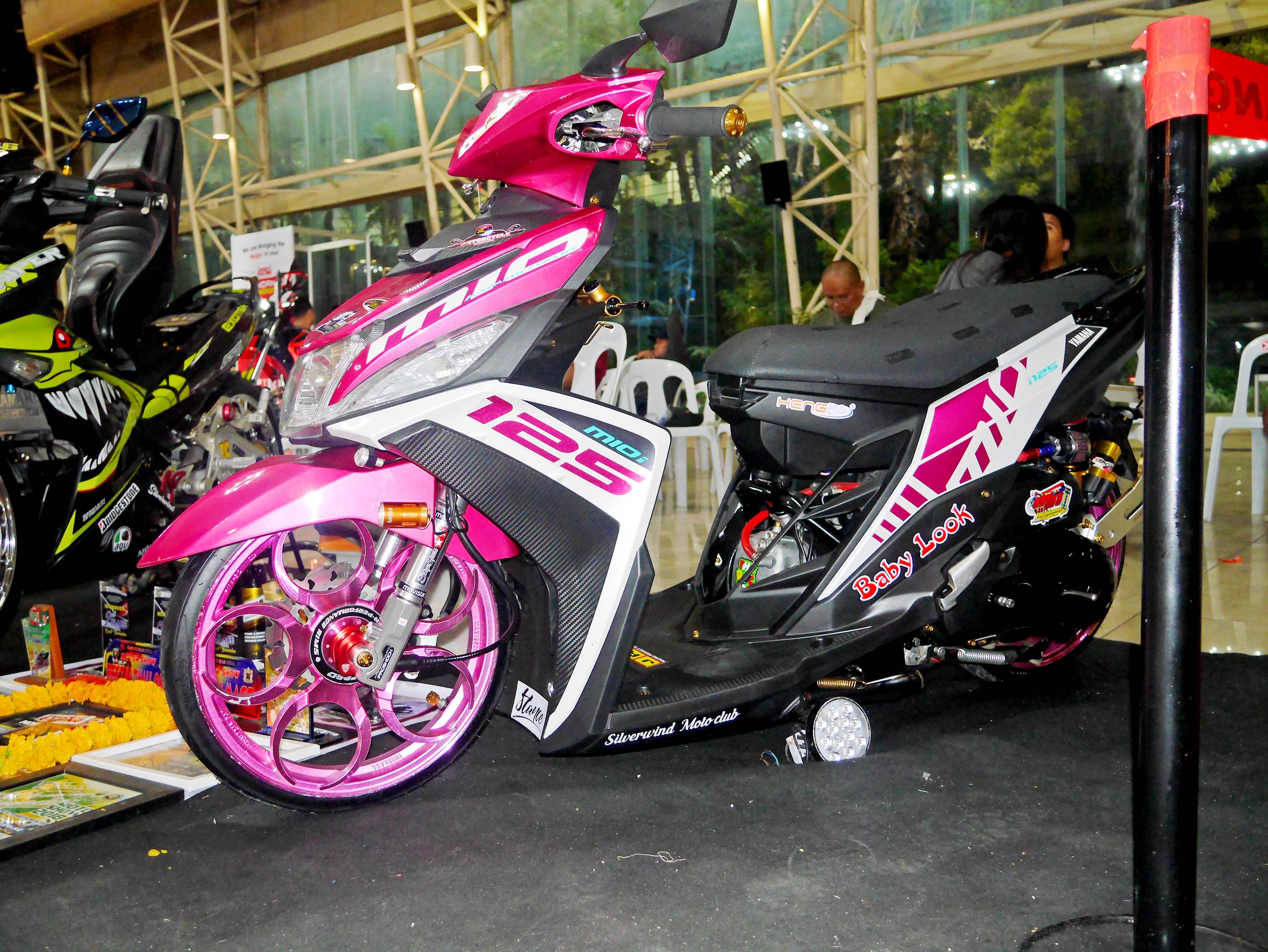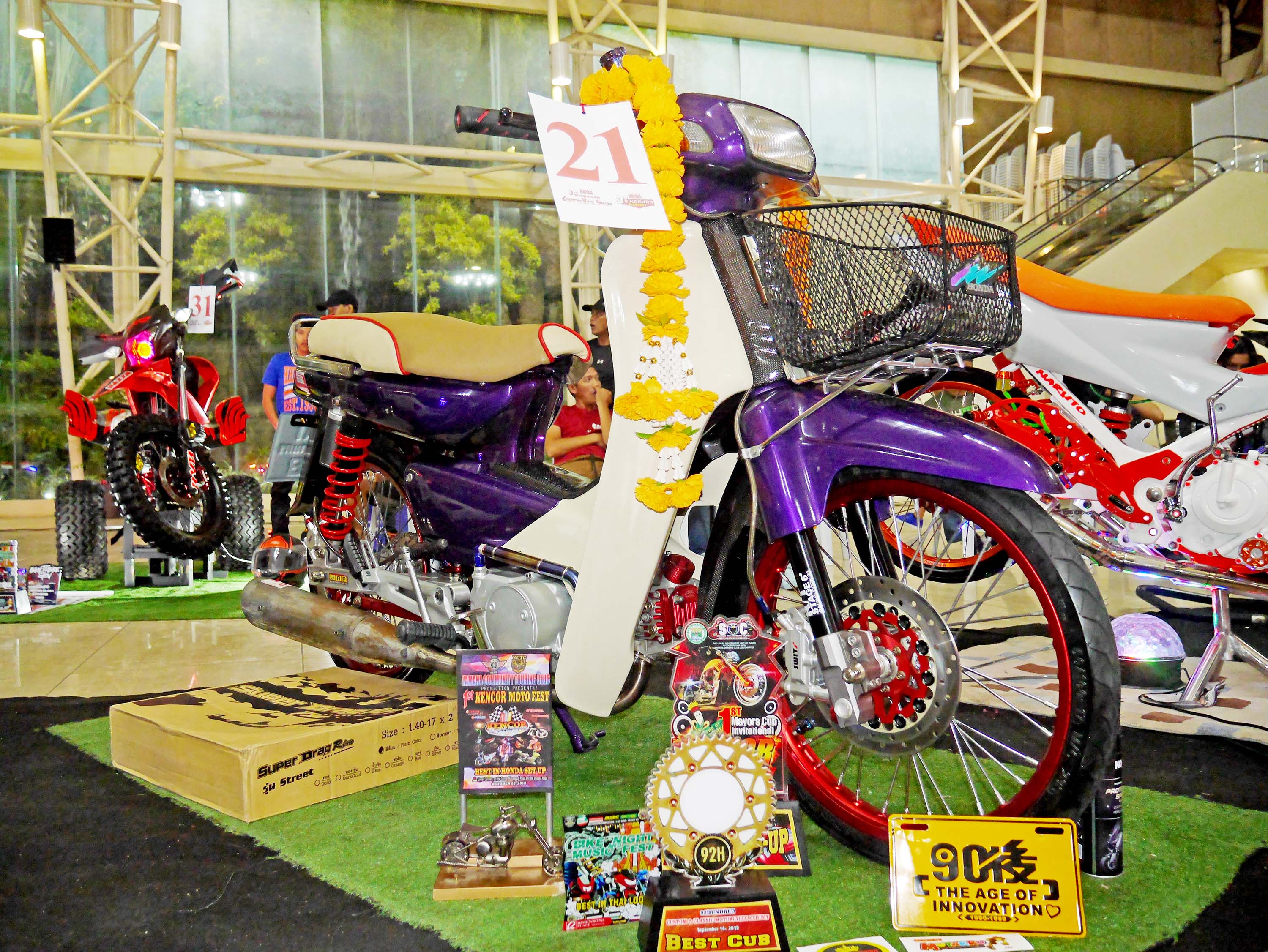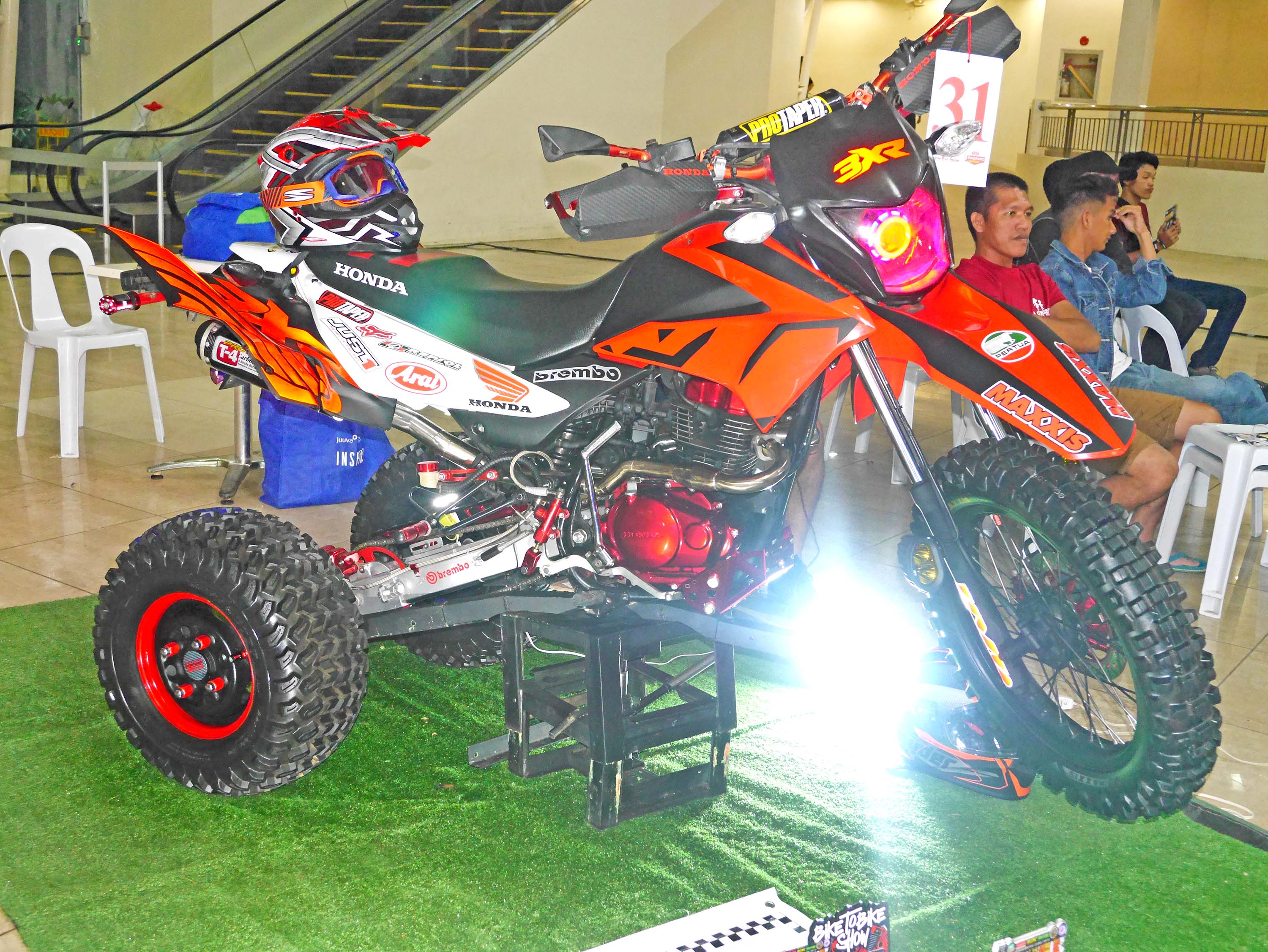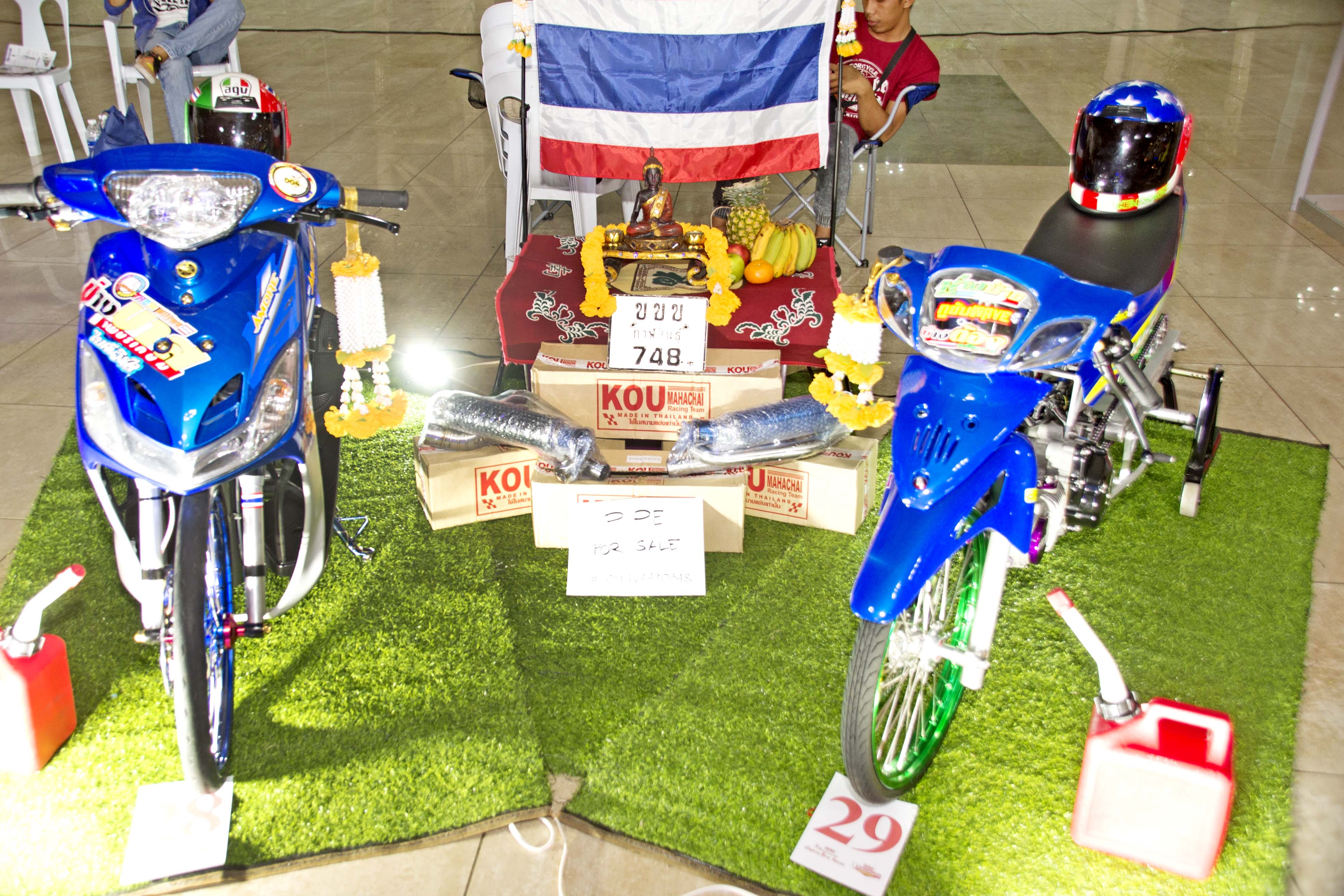 Ten entries were recognized in the Overall Best in Show award, another major recognition. As Emer John Cantero successfully took the first place, others who were included in the top ten were Aikle Saplot, Malaybalay's Arche Simene who entered a Suzuki Raider, Dr. Greco Gregorio, Mark Vincent Emmanuel whose two entries are both runners-up, Mark Lloyd Emmanuel, Momer Balabagan, Jay Michael Timtim and Crisano Casinillo.
It was a good weekend as modifiers from Cagayan de Oro and Mindanao showcased their passion for bike modification and many were able to see and appreciate their motorcycles.
RESULTS
Special Awards
Best in Paint
Momer Balabagan
Mark Vincent Emmanuel
Karlo Henri Lim
Best in Sticker/Wrap
Emer John Cantero
Prince Michael Gabrinez
Jay Michael Timtim
Best in Presentation
Mark Vincent Emmanuel
Emer John Cantero
Dave Teope Corpus
Category Awards
Best Scooter
Gerlie Limquiaco
Dale Padinit
Dave Teope Corpus
Best Underbone
Emer John Cantero
Aikle Saplot
Mark Lloyd Emmanuel
Best Thai Concept
Mark Vincent Emmanuel
Crisanto Casinillo
Momer Balabagan
Best Backbone
Dr. Greco Gergorio
Karlo Henri Lim
Prince Michael Gabrinez
Major Awards
People's Choice
Aikle Saplot
Gerlie Limquiaco
Houldane Valmorida
Overall Best in Show
Emer John Cantero
Aikle Saplot
Arche Simene
Dr. Greco Gregorio
Mark Vincent Emmanuel
Mark Lloyd Emmanuel
Mark Vincent Emmanuel
Momer Balabagan
Jay Michael Timtim
Crisanto Casinillo
by Reycel Tiamzon
*This article was published in InsideRACING's  Volume 17 Number 9  2019 issue.