IR News: 5 Events in 1 Day on April 9 at the Clark International Speedway
Date posted on April 4, 2017
Share this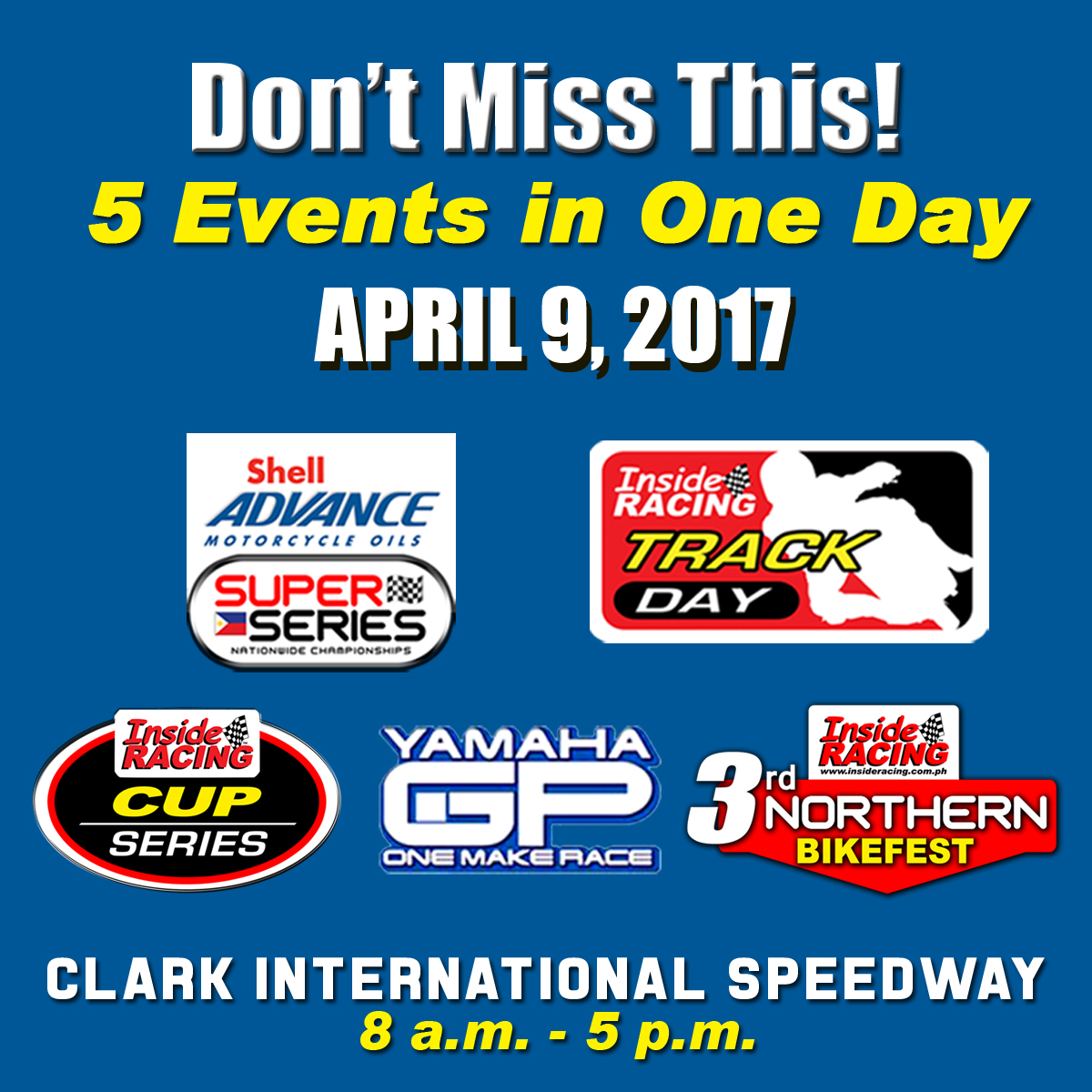 Motorcycle riders, racers and enthusiasts will definitely have a great time this April 9 as 5 events will be held at the Clark International Speedway in Pampanga.
For racing aficionados, the Shell Advance Super Series Nationwide Championships Fueled by Shell V-Power and the Shell Advance IR Cup are having their series openers. The Super Series is a nationwide championship series wherein riders from all over the country are going to showcase their racing skills in its five classes namely Super Scooter, Super Underbone, Super Suzuki, Super Yamaha and Super Honda. The Shell Advance IR Cup Series has scooter and underbone classes for all riders. Also included in this year's IR Cup is the Yamaha GP classes, the 150 Underbone and 130 Underbone. The top 6 riders in the overall standings at the end of the series will automatically qualify for the Yamaha GP Finals this year. A special race is likewise part of the IR Cup on April 9. This is the Superbike Junior for motorcycles up to 400cc.
IR is also bringing back its Track Day. The Shell Advance IR Track Day has classes for scooters, underbones, lightweight motorcycles (200cc-400cc) and supersports/superbikes. This is an opportunity for riders to enhance their riding skills in the safe environment of the racetrack.
For bike modification enthusiasts, the 3rd IR Northern Bikefest is also happening this April 9. Get to see stunning modified bikes by notable customizers and modifiers.
So see you two-wheel riders, racers and enthusiasts this April 9 in Clark!