IR News: Alberto Finishes His First Italian SBK Race in Imola
Date posted on April 24, 2017
Share this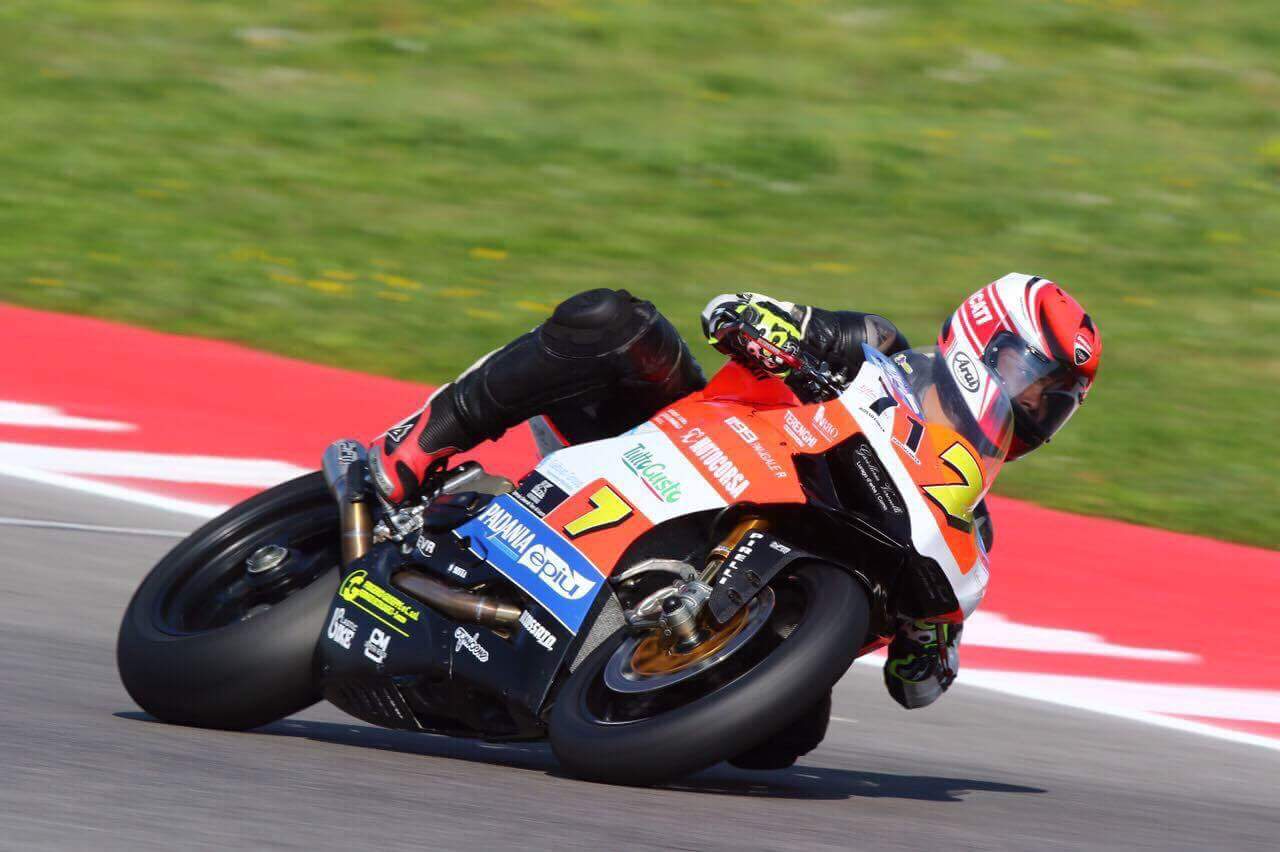 Filipino TJ Alberto registered his first race finish in Race 2 of the 2017 FIM CIV (Italian National Superbike Championships) held at the famed Imola Circuit on April 23. He is one of the riders of Italian Ducati factory Moto Corsa Team and he is racing with an Italian FIM license.
In Race 1 on April 22, after qualifying in 24th position, Alberto was battling for 18th by lap three when he lowsided and crashed. Thankfully he was uninjured. It was Alberto's first time to race in Imola.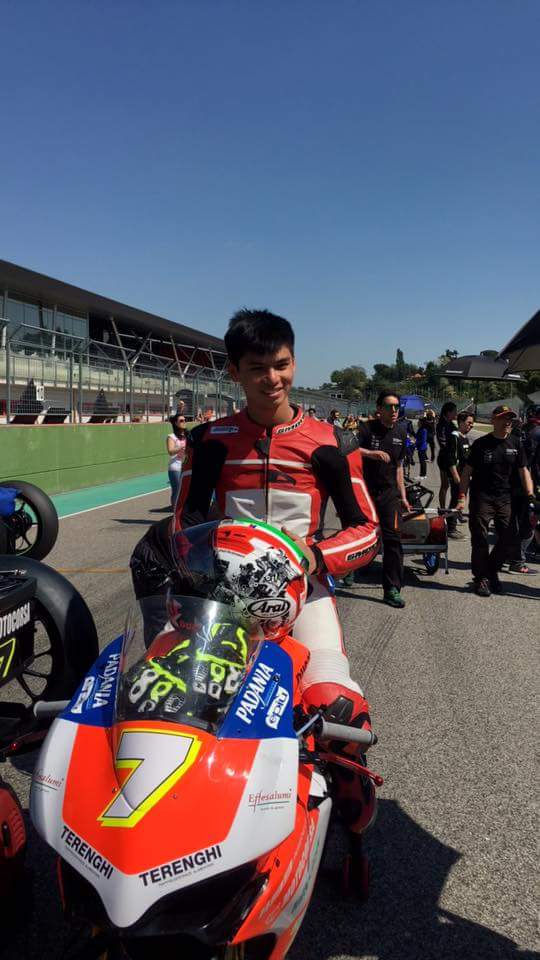 For Race 2, Alberto said that he will focus on just trying to reach the checquered flag and finish one for the country. In the first lap, he successfully avoided a melee that saw at least six riders crashing when a rider blew up his engine and spewed oil on the track.
On the restart, after again starting from 24th he moved up to 22nd by lap 2 and was up to 18th place once again when his gearbox broke. He pitted for repairs and rejoined the race to finish 23rd, 2 laps down. He was lapping consistently and maintaining a good pace despite the fact that the race was  the longest in his entire racing career (our national races are much shorter). Even with the mechanical mishap, Alberto still made history when he crossed the line, being the first Filipino to record a race finish in the CIV.
The proud  father Toti Alberto was in mixed emotions after the race. Elated that an Alberto has made a mark in a European race but also a little sad about the mechanical mishap  since he knows his son could've placed higher given that his lap times were just over a second slower than the winners.
The mere fact that Alberto is racing in Europe is already an achievement for a Filipino given the debacle that he and his team had to face in securing him a license to race. TJ Alberto is the first Filipino to race in an international European SBK race and is also the only Asian out of 35 riders which included former riders from MotoGP, World Superbike and  World Supersport.  The top 15 riders all have world championship racing experience with the likes of Lanzi, Goi and Zanetti.
The next round of the CIV will be in Misano, a track where TJ made an impression during testing and actually won a race a month ago. With track familiarity and the confidence of a race finish in his pocket, Alberto will hope to do better.
A big congratulations to Ducati Philippines and the Alberto family!
Photo by the Alberto family
---