IR News: Alberto to compete in the 2017 Italian National Superbike Championships (CIV)
Date posted on March 11, 2017
Share this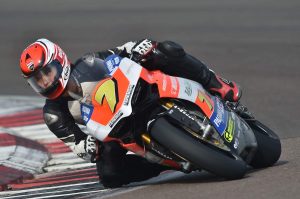 Filipino racers continue to gain international recognition. Last weekend, the Alberto family made history again when young TJ Alberto became the first Filipino rider to land a contract to race superbikes in Europe. He will compete in the 2017 Italian National Superbike  Championships on a factory Ducati Superbike.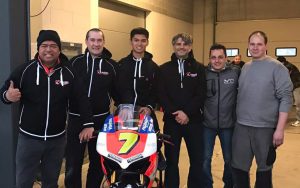 "We have business visa in Italy and we were given residency so TJ was able to get an FIM Italy license," said TJ's father Toti Alberto, who is the President of Ducati Philippines. The Alberto family has been a prominent figure in Philippine superbike racing since its inception more than 20 years ago. Toti was the overall Expert National champion in 1999 and Masters Champion in 2015 while sons TJ and Troy became Novice Champions just recently in 2015 and 2016.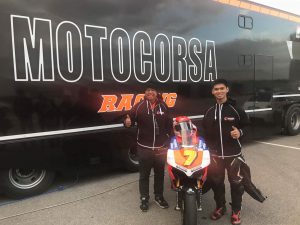 Alberto's team, Team Motocorsa is the current Italian SBK champion last year 2016 with rider Matteo  Biaocco.They are the biggest team in the championship.
Alberto only recently tested with the team together with regular riders Edi  La Marra and Lorenzo Zannetti and was immediately offered the ride after the test.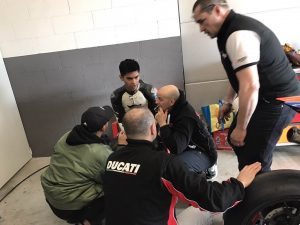 "When TJ was closing the gap to their regular rider Italian  Champion La Marra, the Ducati Corse engineers worked on the bike and the Magnetti Marelli guys did some ECU tuning and TJ was able to do  a 1:28.4s lap at 4:30 pm , which was too cold already. The engineers were saying Zanetti did his fastest lap at 2:00 pm when it was hottest but TJ didn't know the track then. With his pace at the end after bike tuning and practice TJ would easily have been in the 27s  range , the same league as  La Marra who did a 27.8s and  Zanetti  at 27.2s," said the proud father Toti Alberto.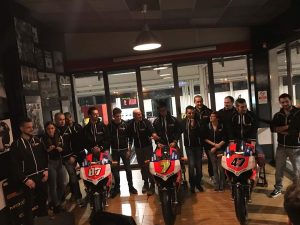 After such impressive test performance Team Motocorsa immediately had their Team Presentation last March 4 with TJ on the official roster of riders.
The 2017 Italian Superbike calendar will start on April 21-23 in Imola followed by Misano (May 21-23), Mugello (June 30-July2), Misano ( July 28-30), Mugello (Sept 23-24), with the final race in Vallelunga (Oct 6-8). Unfortunately, CIV will conflict with 2 races in our local national PSBK Championships.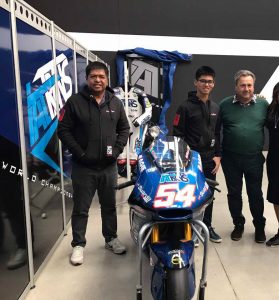 The test was also witnessed by other top teams from Europe. "We were invited to the Ital Trans Team  office and  TJ and younger brother Troy were also offered to test Moto2 bikes in Jerez Spain in June. They need 65 kilo kids to ride so it's possible for next year for TJ and Troy to compete in Moto2 also.They were amazed how a first timer can go that fast and they want to go to the Philippines and look for kids who ride superbikes, " said Toti Alberto. This will open up opportunities for many more young  dedicated and talented riders.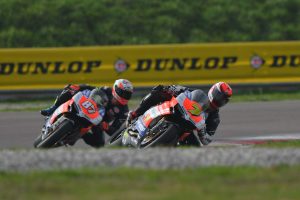 Congratulations TJ and to the Alberto family!
Photo credit to team Motocorsa and Alberto Family.