IR News: Back-to-Back Victories for Onahon in Super Honda; Esguerra Powers His Way to Second Place
Date posted on August 23, 2017
Share this
Team RPM's Ephraim Onahon has won in the Super Honda class this year twice in a row now after a dominant performance in the Bacolod GP of the Shell Advance Super Series Nationwide Championships Fueled by Shell V-Power. The rider from Bukidnon was in an impeccable form during the race, leading from start to finish and showing that he still has momentum after winning the Super Honda race in the Bohol GP.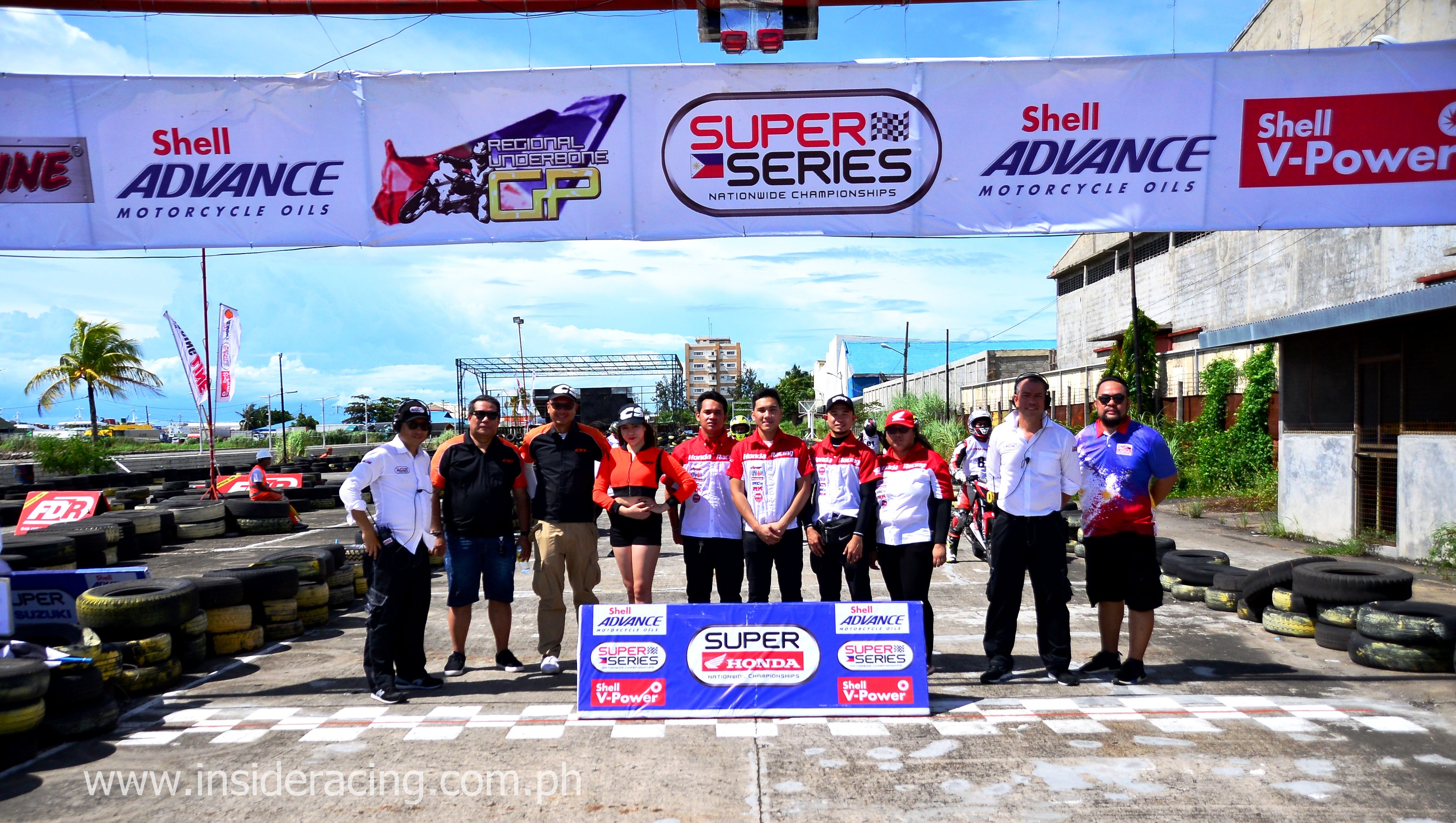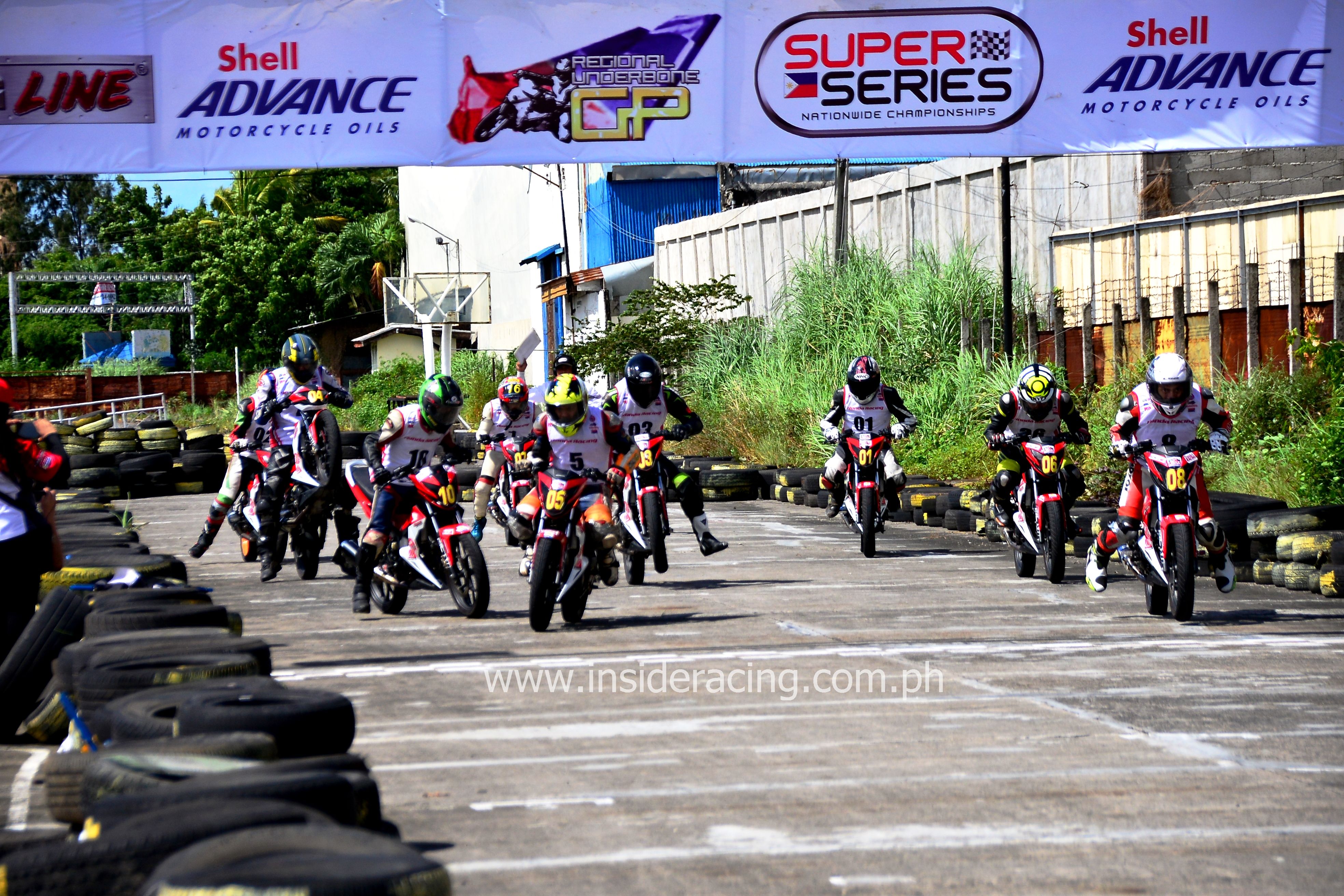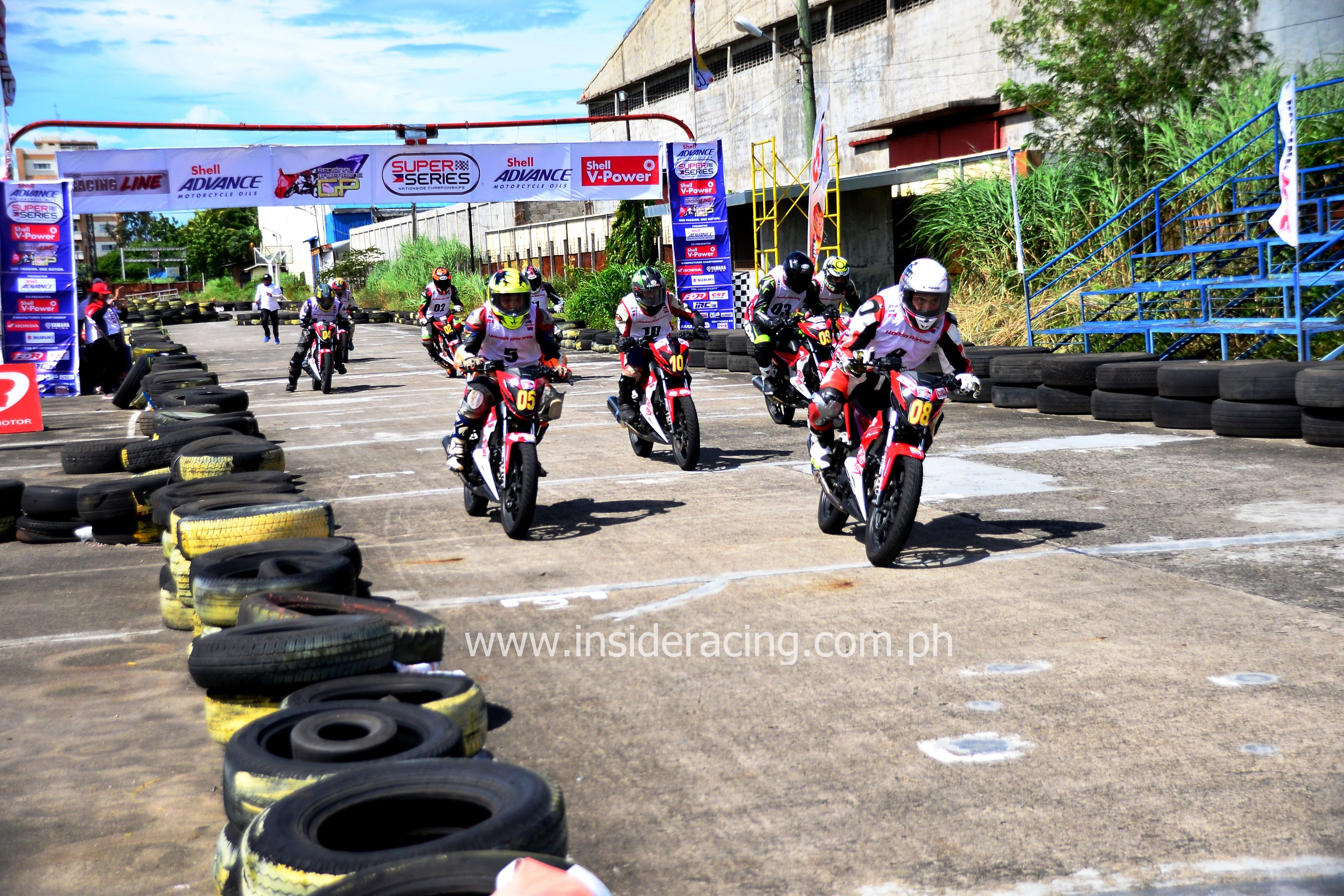 While Onahon was steady in front, there has been an exciting battle for podium spots. Clint Sande from Bukidnon and Dustin Esguerra from Luzon who races for Honda Philippines had a tight fray at the start of the race going into the first corner. The two crashed and were both able to remount. Esguerra then showed his expertise being an expert racer from many years now as one by one he overtook his opponents and finished in second place after starting fifth at the grid. Esguerra climbed his way in each lap until he secured the second place in Lap 9 of the 12-lap race. Esguerra still leads the Super Honda overall rankings.
Jaycob Cabahug of FYRT impressively finished third after starting at tenth place. He got the third position in the first lap but was not able to hold on and dropped to fourth place. Cabahug from Cebu secured the third place with three laps to go. Fourth placer was FDR Gudmoto/Project M's Sylvester Ramirez from Cebu who was in second position up until the eighth lap before Esguerra and Cabahug overtook him.
Ten riders joined the Super Honda race of the Super Series' Bacolod GP held on August 20 at the Bacolod Baywalk. The Super Honda category of the Super Series uses Honda RS150 race bikes provided by Honda Philippines. The manufacturer also displayed their latest motorcycle models at the event. Honda even gave freebies to the crowd before the race. Ms. Abelon Acar, Mr. Marc Medina,  Engr. Jayson Copioco and Mr. Earl Christopher Pastoriza were present for Honda Philippines.
The Unified Sports and Racing Association for Motorcycles, Inc. (USRA) sanctions the Super Series which is organized by InsideRACING from Luzon and VisMin organizer The Racing Line. The Super Series is supported by Shell Advance, Shell V-Power, Honda Philippines, Suzuki Philippines, CST Tires, FDR Tires and IRC Tires.