IR News: Bacus Champs While Onahon Rules in Super Suzuki Finals
Date posted on October 31, 2017
Share this
Bukidnon's pride Ephraim Onahon went home with two wins in the final round of the Super Series, the Cebu GP which took place at Kartzone on October 22. After dominating a race earlier, Onahon once again showed supremacy in the Super Suzuki race which had 10 laps.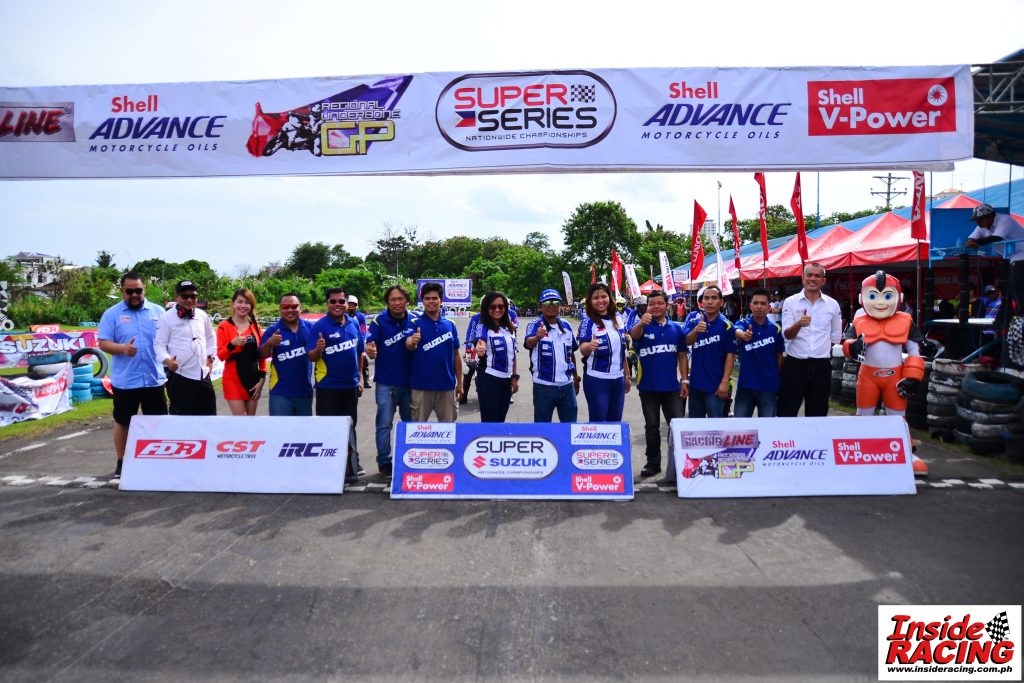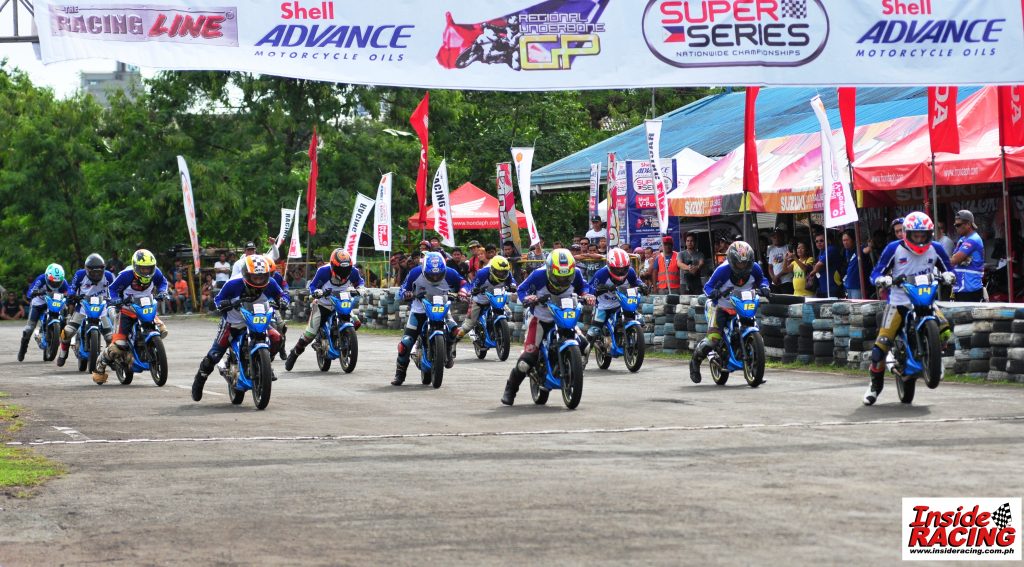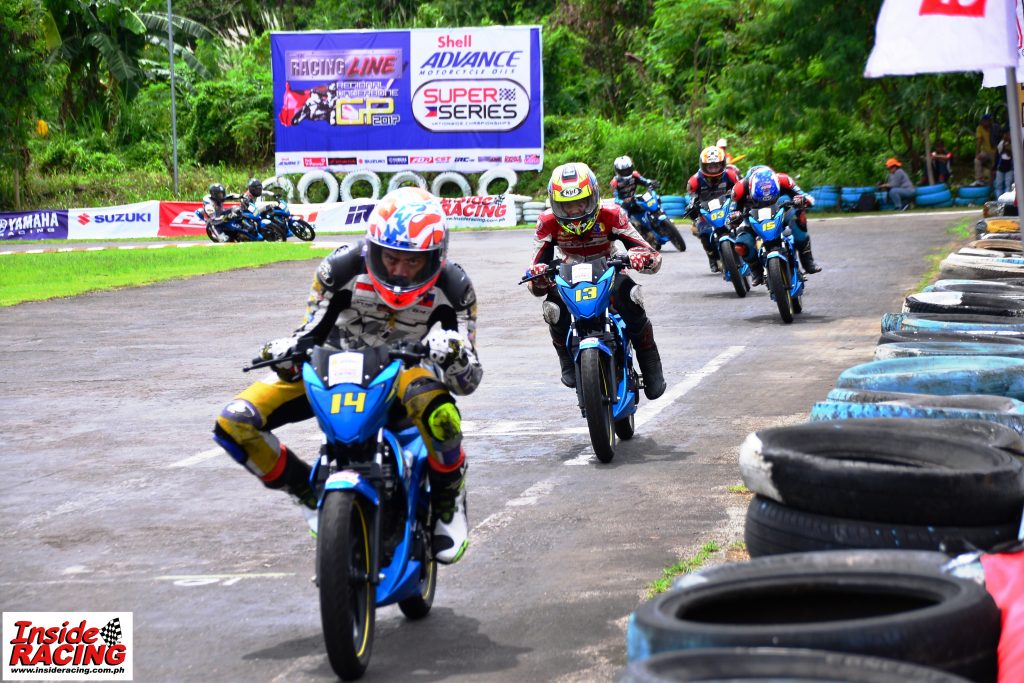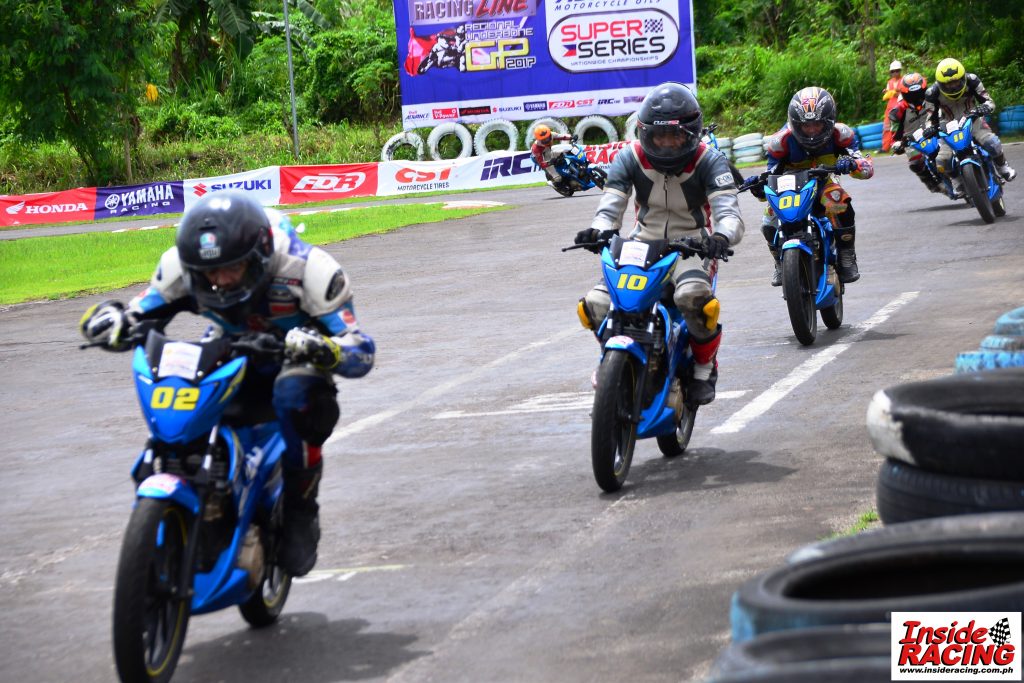 Onahon of Team RPM led the race from start to finish. As the end of the race drew near, he was challenged by Clifford Bacus but the Bukidnon rider held on to the lead for good until the checkered flag.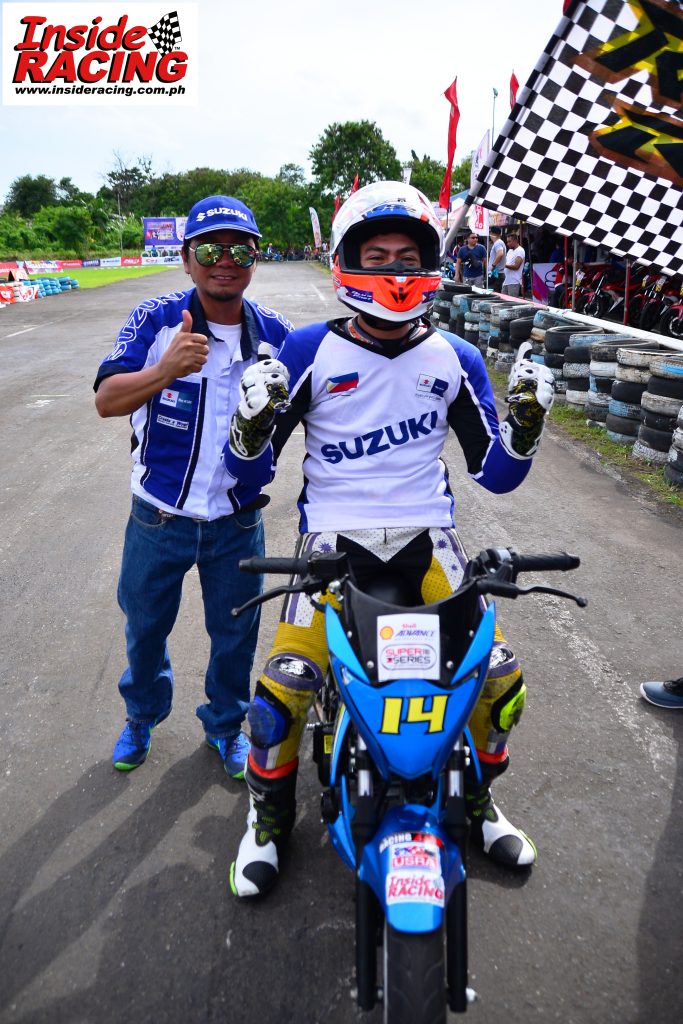 Bacus finished second but has clinched the overall title of the Super Suzuki class. He had two wins out of eight rounds this year and several podium finishes. Bacus who hails from the South now lives in Luzon and he had a good 2017 racing season, amassing a number of wins aside from the Super Suzuki overall championship title.
John Paul Lantape from Cebu, was third to finish the race.
Suzuki Raider R150 motorcycles are used in the Super Suzuki class of the Super Series. The race bikes are provided by Suzuki Philippines who also exhibited their latest motorcycle products in the Super Series events.
Now on its second year, the Super Series is supported by Shell Advance, Shell V-Power, Honda Philippines, Suzuki Philippines, FDR Tires, CST Tires and IRC Tires. It is sanctioned by the Unified Sports and Racing Association for Motorcycles, Inc. (USRA).  Organized by InsideRACING and The Racing Line, the Super Series is a nationwide race series battled by top riders from different parts of the country.
Full report soon in InsideRACING Magazine.