IR News: Bikeworld-Suzuki 3S Shop in Santa Rosa Now Bigger and Better to Serve You!
Date posted on July 11, 2017
Share this
Bikeworld, a subsidiary of the Motorcentral Group of Companies, reopened its Suzuki 3S (Sales, Spare Parts and Service) shop located in Brgy. Balibago, Santa Rosa, Laguna last July 8.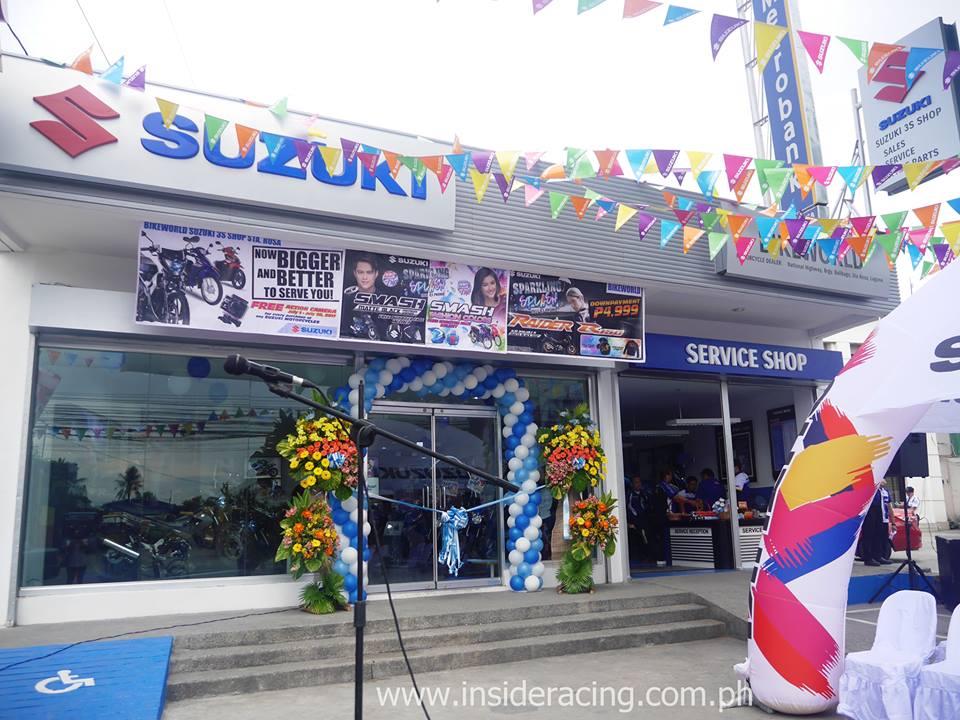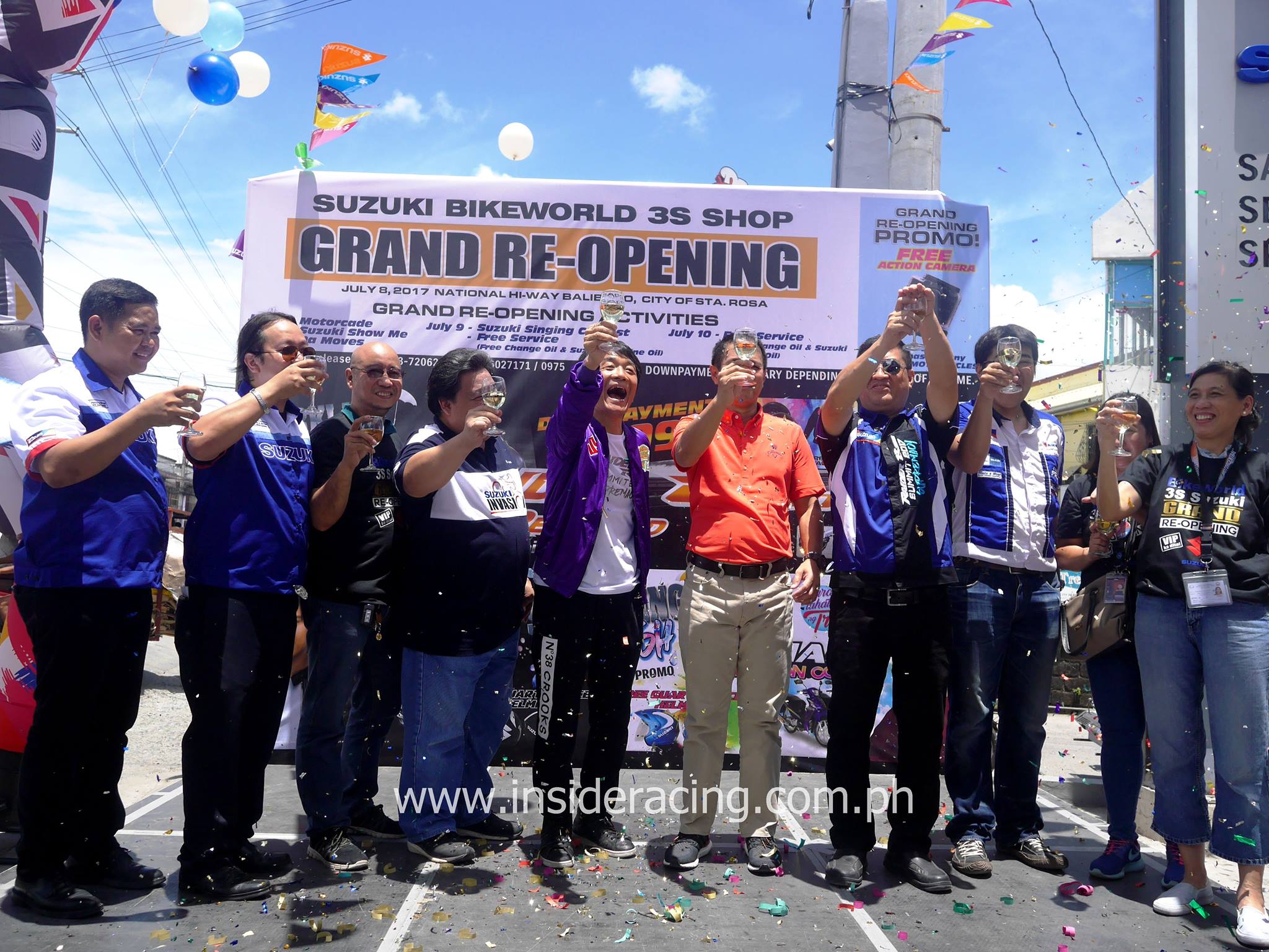 After a decade of outstanding operations, the shop was renovated to better serve their clients. The Bikeworld-Suzuki 3S shop in Santa Rosa was opened in 2006. It has a floor area of 227.57 square meters including a warehouse for motorcycle units, parts and accessories. It is the first Suzuki 3S shop of Bikeworld. The shop was recognized by Motorcentral for having the Highest Motorcycle Sales for Suzuki motorcycles during the company's 25th anniversary celebration last February 2017.
"VIP ka dito!" is what Bikeworld and Motorcentral let their customers experience as they strive to give the highest customer satisfaction and the best service. Aside from the newly-renovated store in Santa Rosa, Motorcentral also has Suzuki 3S shops in Clamba, Tanza and Pagsanjan.
The reopening celebration was scheduled from July 8-10. Activities included a motorcade, games, blessing of the store and dance contest on the first day while a singing contest and free service were held on the second day. The free service campaign for Suzuki owners lasted until July 10. Great deals and promos were offered by Bikeworld at the reopening of their Suzuki 3S shop.
Present at the reopening ceremony were Suzuki Philippines' President Mr. Hiroshi Suzuki, General Manager for Motorcycle Sales and Marketing Mr. Jun Bulot and Motorcycle Regional Sales Manager for South Luzon Mr. Mitsunori Shiraishi. For Motorcentral, in attendance were its President Mr. Dennis Lazaro, Bikeworld Operations Manager Mr. Antonio Cruz Jr., Bikeworld Area Manager Mr. Dennis Abaño and Bikeworld-Suzuki Santa Rosa 3S Shop Branch Manager Mr. Franco Pangilinan. Team Suzuki and the Bikeworld-Suzuki 3S shop personnel were also present.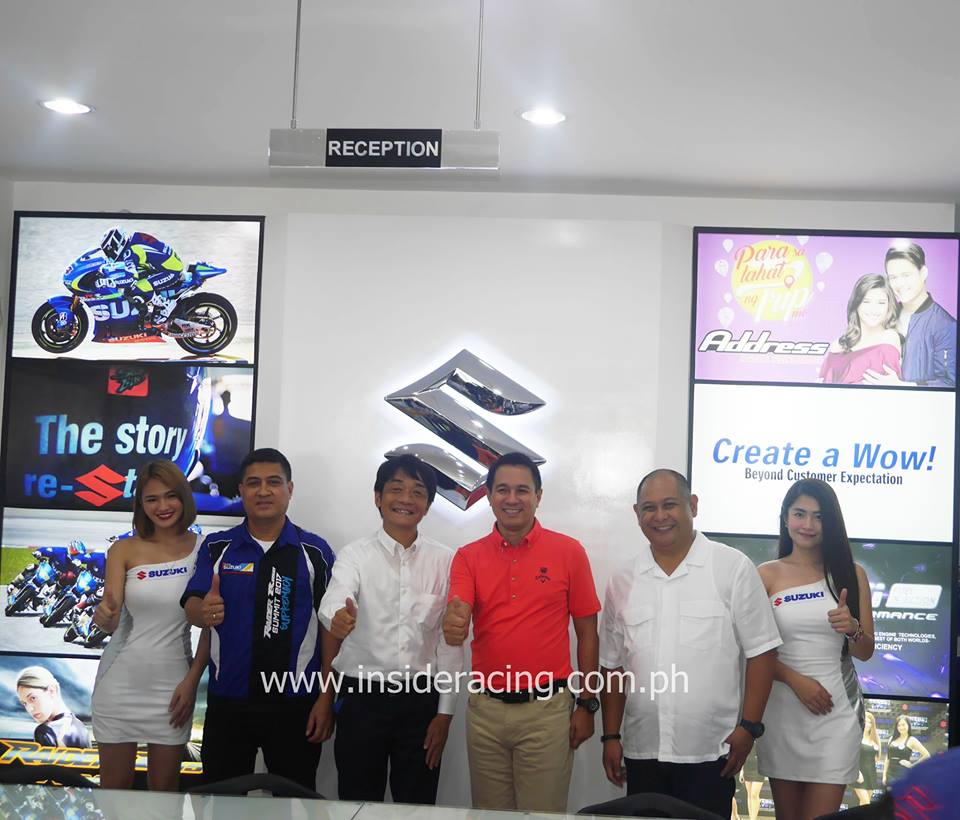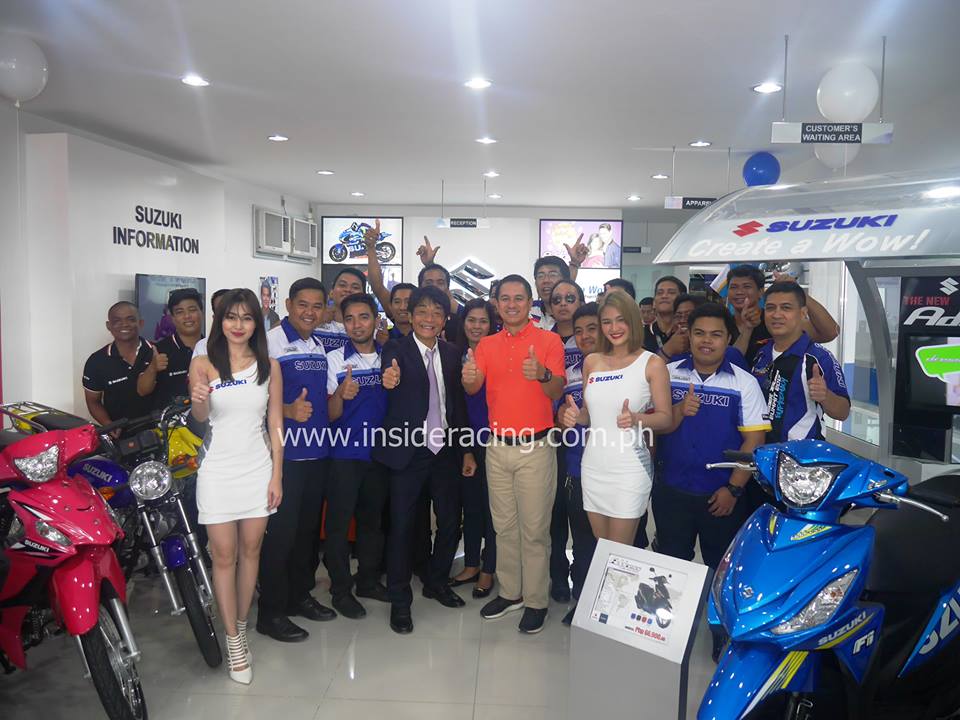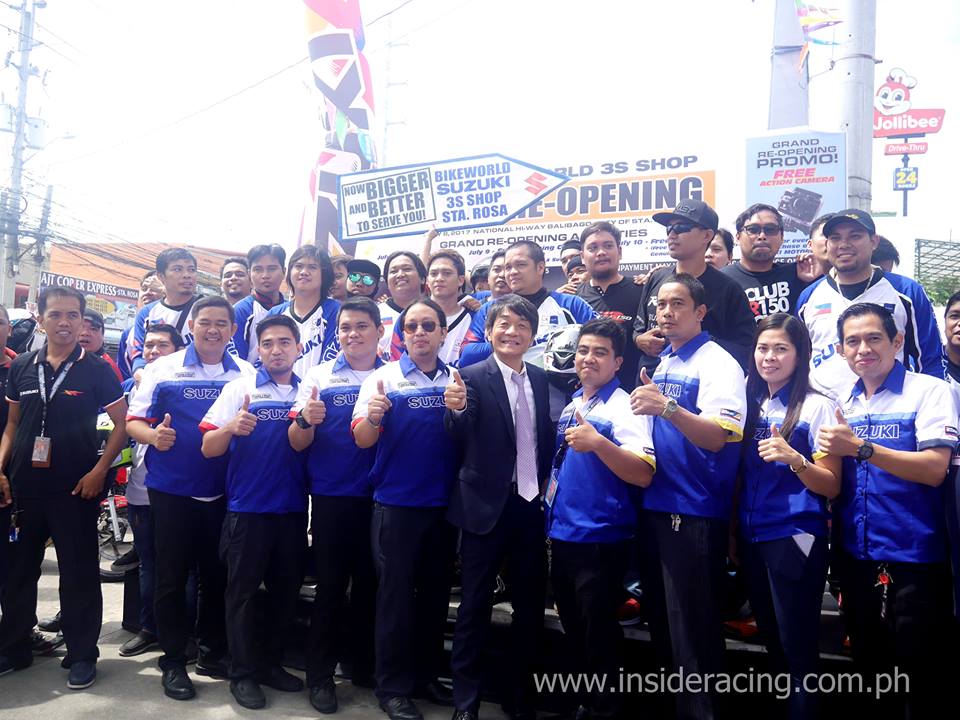 Offered in Suzuki 3S shops is the latest line-up of Suzuki motorcycles which is comprised of the Smash 115 underbone in new fashion colors, the Address global scooter, the "Underbone King" Raider 150, the Gixxer sports backbone which gives an exhilarating ride, the Skydrive 125 scooter which is "the beauty of speed", the Raider J 115 Fi and Shooter 115 Fi underbones and the GD110 and A-X4 business models. The Raider R150, Raider J 115 Fi, Smash 115 Fi and Shooter 115 Fi motorcycles are also available in Matte Black Premium Edition.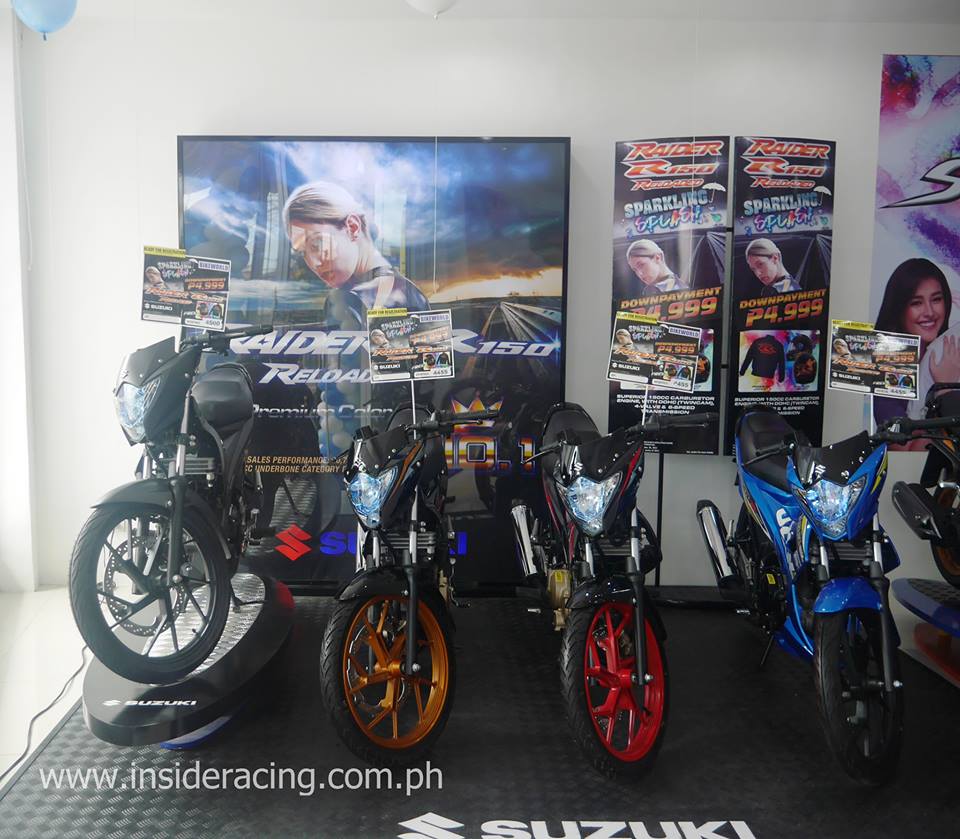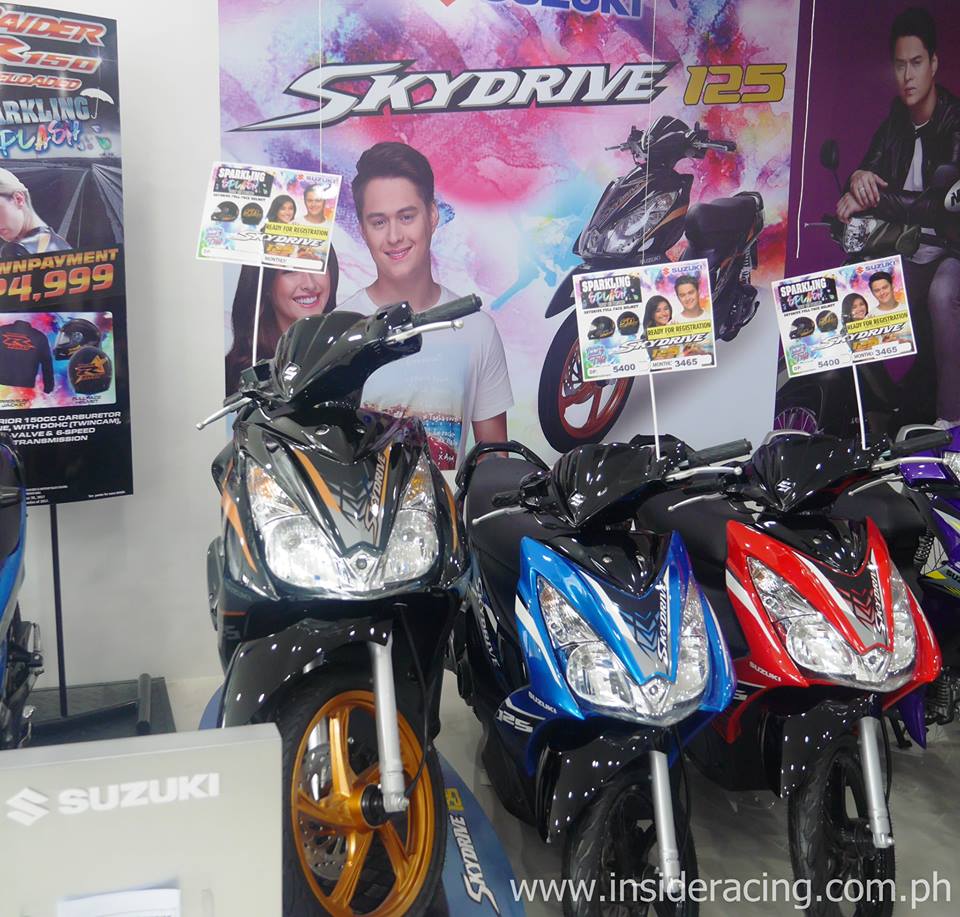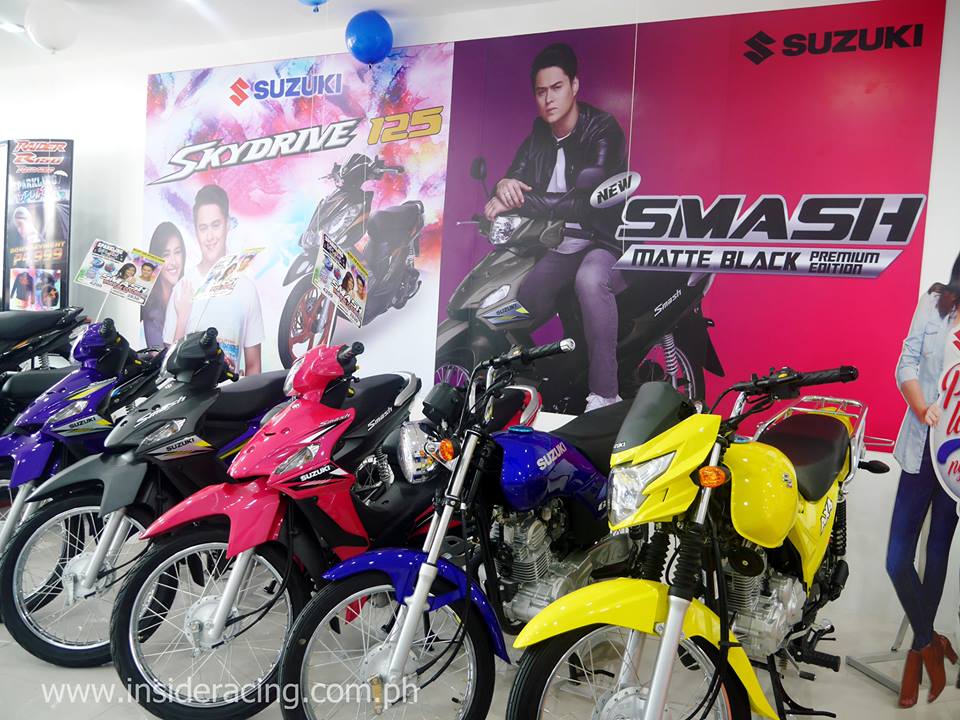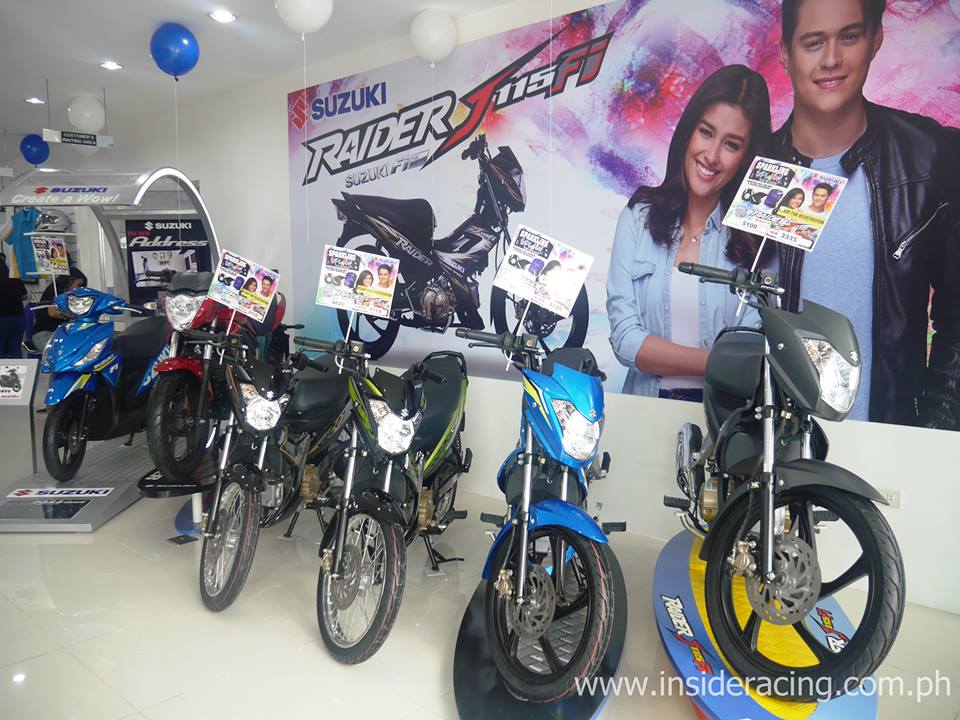 Suzuki 3S shops also provide spare parts, apparel and excellent service by competent personnel. All Suzuki 3S shops have comfortable and clean space and are accessible and have high visibility with good and safe condition. Suzuki's sophisticated brand image and advanced techoology and its innovation are emanated in Suzuki 3S shops which are now adorned by the brands latest campaign Suzuki, Para sa Lahat ng Trip Mo featuring young icons Liza Soberano and Enrique Gil.