IR News: BMW Motorrad-HGM's Mangulabnan 2016 Pirelli PSBK Expert Class Champion and Rider of the Year!
Date posted on October 6, 2016
Share this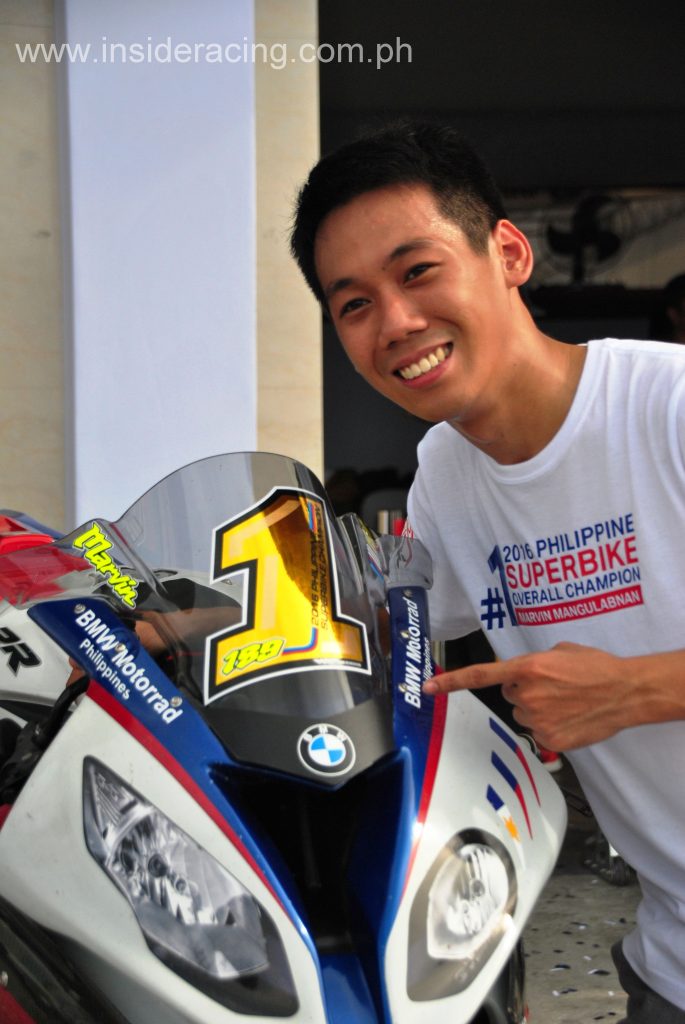 2016 was indeed a superb season for Marvin Mangulabnan from Baliuag, Bulacan and his team BMW Motorrad-HGM. After 6 rounds of remarkably racing on board his BMW S 1000 RR race bike, Mangulabnan was hailed as the Expert class champion and Rider of the Year of the 2016 Pirelli Philippine Superbike Championships sanctioned by the Superbike Racing Association.
Mangulabnan was in pole position of the final round with his 1:52.319s best lap time and placed second in Race 1 wherein he tailed winner Raniel Resuello until the checkered flag of the 10-lap race. Race 2 saw Mangulabnan on the hunt again wherein he took his opponents Troy Alberto of Ducati-Bacchus, Raniel Resuello of RGutz-Wheeltek Racing Team Fueled by Clean Fuel Powered by Kawasaki and Dashi Watanabe of MotoradWRD-Kawasaki-Gulf one by one to get the lead and win the Expert class. Best lap times in the final round held at the Clark International Speedway last October 2 were both by Mangulabnan who registered 1:52.692s in Race 1 and 1:52.257s in Race 2.

In the 6 rounds of the 2016 Pirelli PSBK, the BMW Motorrad-HGM champion rider only missed the podium once and this was in Round 3 in Clark wherein he crashed during qualifying and started the race at the back of the grid, commendably finishing fourth in the Expert class. Mangulabnan placed 2nd and 3rd in the opening round and 1st and 2nd in the second round. The fourth and fifth rounds saw him on top of the podium with his dominant performances on the BMW S 1000 RR.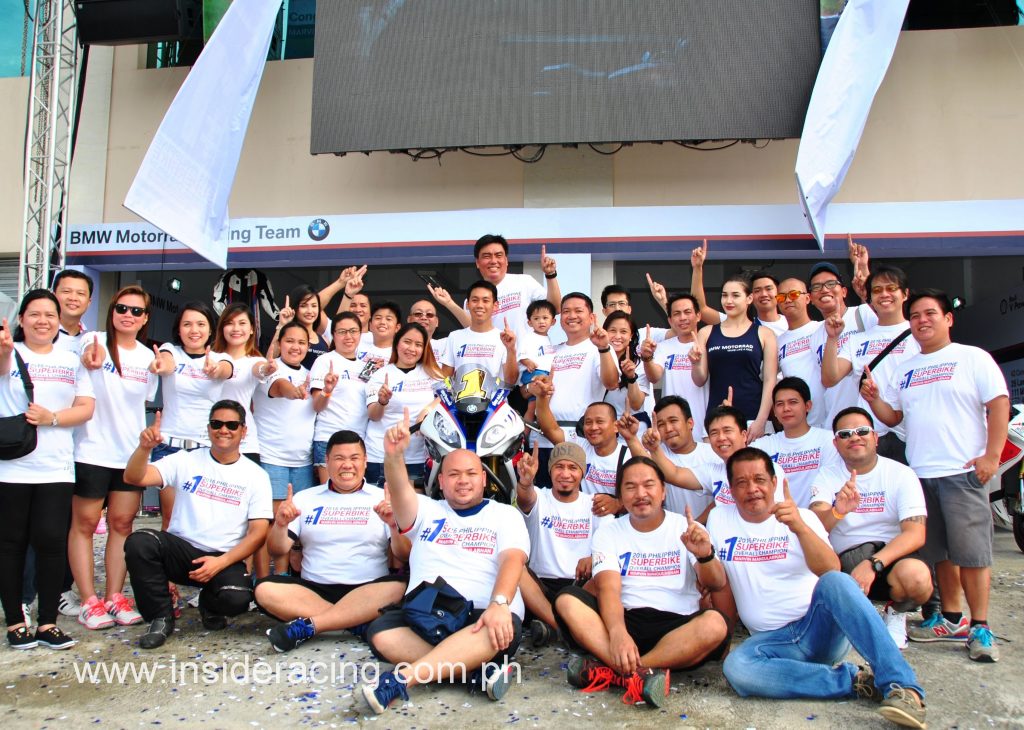 Mangulabnan topped the PSBK Rider of the Year standings and claimed the Expert class championship title this year with a total of 302.5 points.