IR News: Centeno and Laoyan Still on Top while Lorenzo Grabs Back to Back Wins
Date posted on October 6, 2018
Share this
Niel Jan Centeno (Supersports 200 Elite), Gerson Lorenzo (Supersports 200) and Melchor Laoyan (Supersports 150) victorious again at the fifth round of the IR Supersports Championships. The three were in pole position of their respective classes.
Round 5 was held at the Batangas Racing Circuit last September 2, 2018. Centeno on his Yamaha-TFX once again dominated and finished first in the race. This was his fifth consecutive win in the Supersports 200 Elite class. Van Ruedas and Marvin Martinez who both rode KTM bikes were the runners-up in the Supersports 200 Elite category.
Marvin Vince Cuarte and Duke Montano joined Gerson "Baby Rasta" Lorenzo in the podium of the Superports 200 class. It was a back to back win for Lorenzo who also triumphed in the fourth round held in Clark in August. The three raced on board KTM race bikes. Jerome Jed Umali and John Rey Escala who were also on KTM motorcycles placed fourth and fifth. Jerick Pascua and Marion Sabido both on Kawasaki race bikes placed sixth and seventh.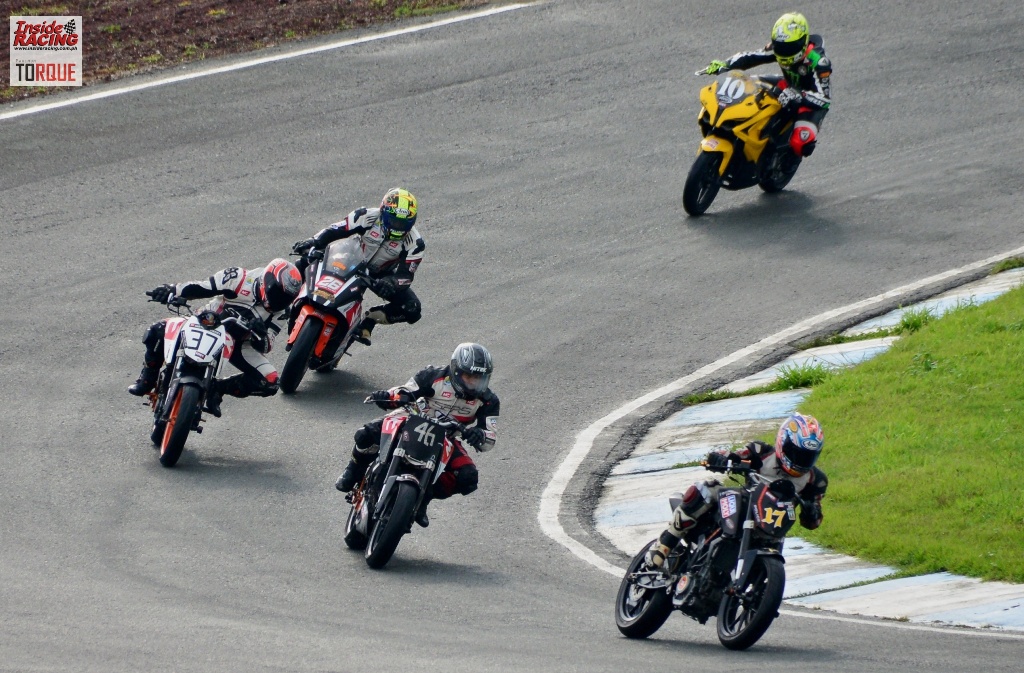 Supersports 150 winner Melchor Laoyan, meanwhile, uses a Kawasaki motorcycle in the series.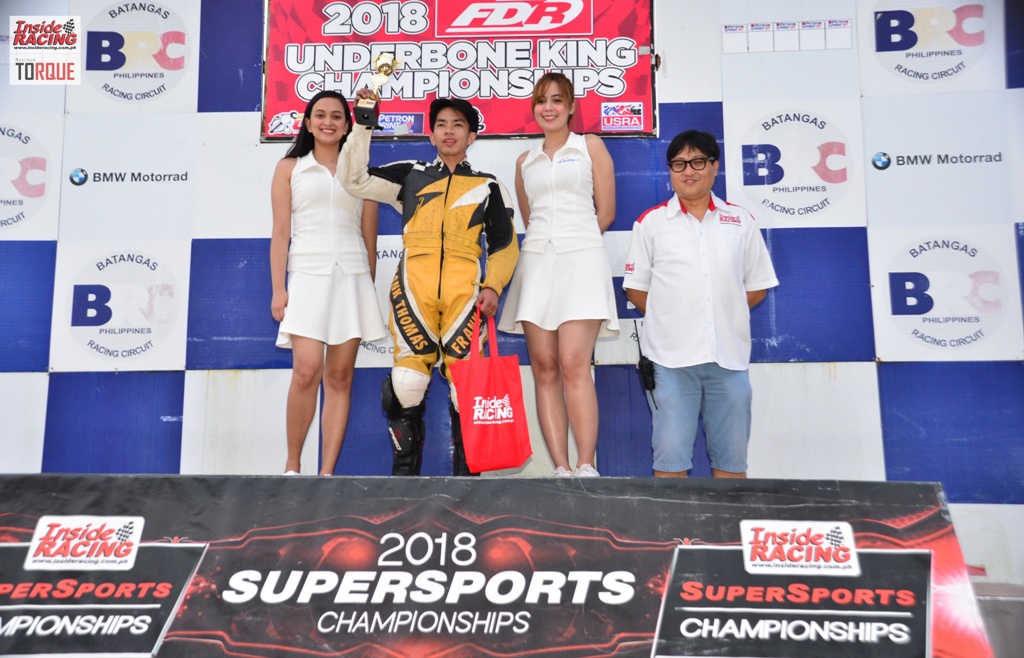 Best lap time of the 6-lap race was 2:21.417s by Marvin Vince Cuarte.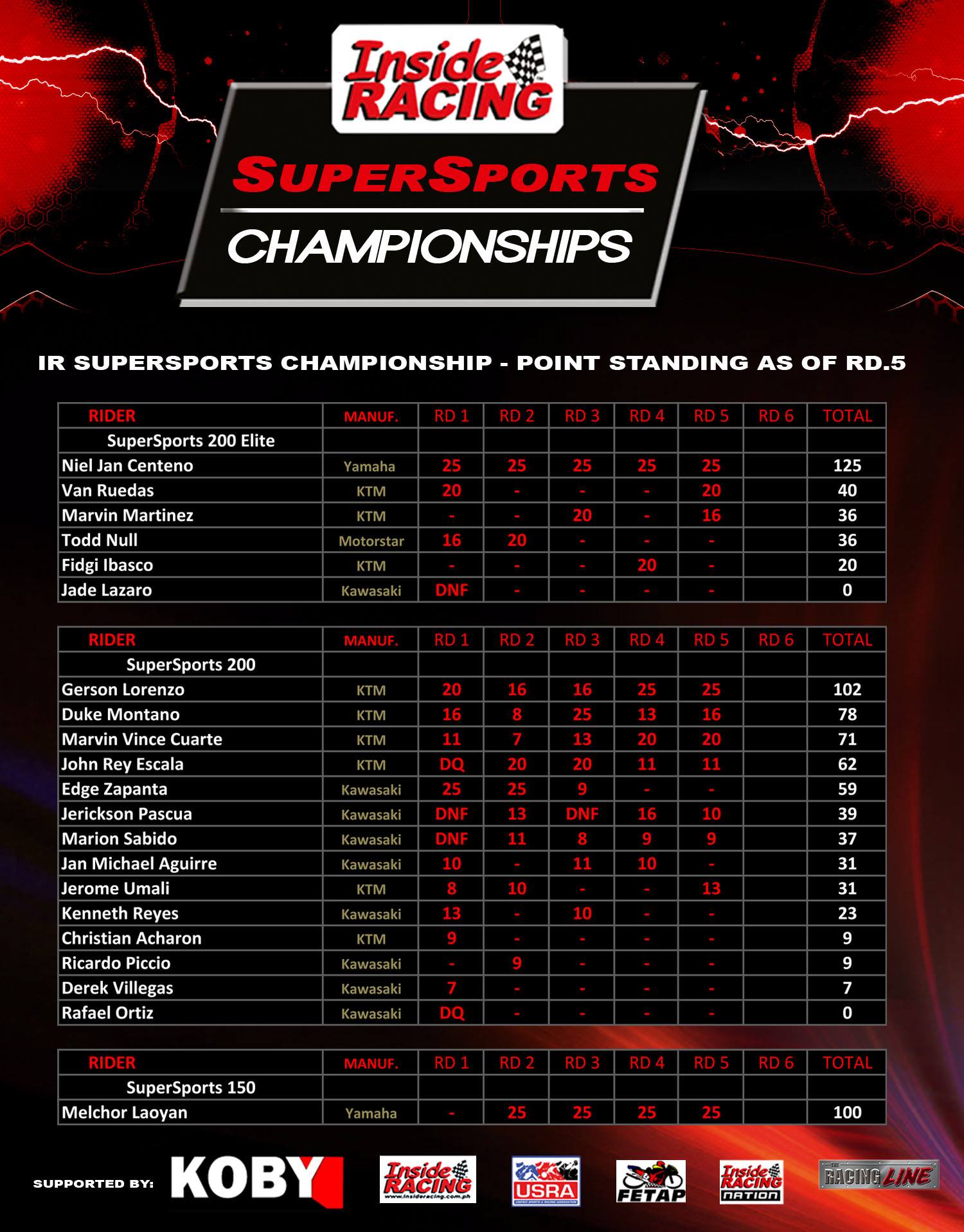 The InsideRACING Supersports Championships is sanctioned by USRA. The sixth and final round of the series is at the Clark International Speedway on October 7.