IR News: Centeno Caps Superb Season with IRGP Win
Date posted on November 20, 2017
Share this
Phoenix Cyclomax-Yamaha-KOSO-Faito rider Niel Jan Centeno's rise continues as he showed dominance in the Phoenix Cyclomax Racing 4T Underbone Grand Prix on November 19 at the Carmona Race Track. The said class is part of the Phoenix Premium 98 11th InsideRACING Grand Prix (IRGPXI). Last year, Centeno won his first IRGP title.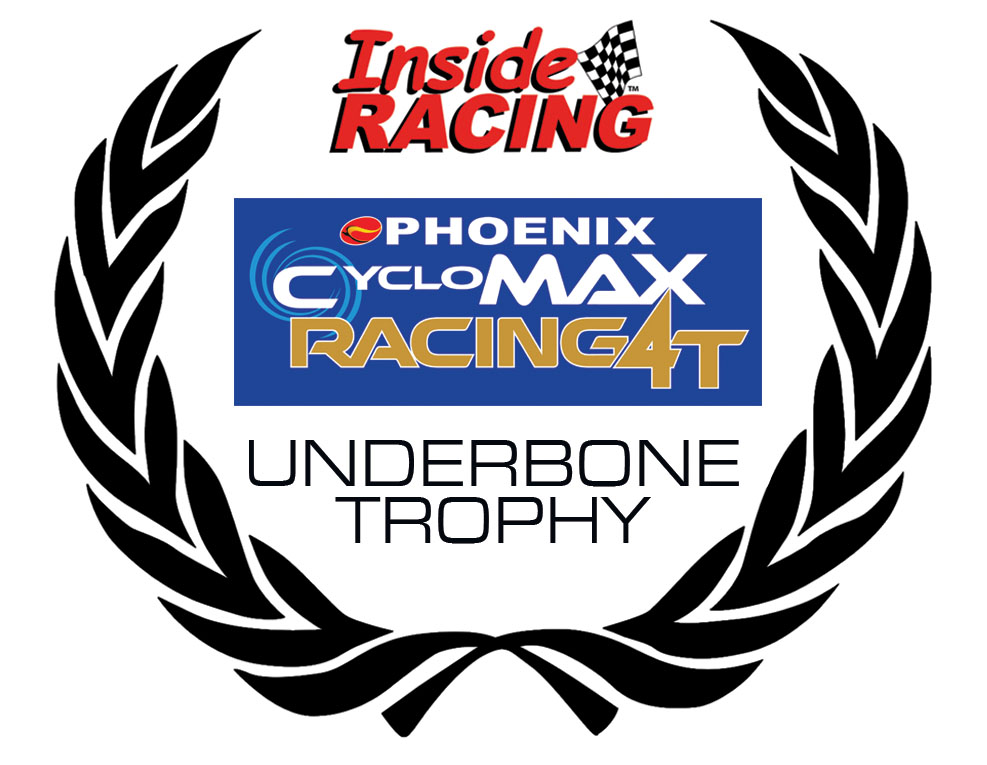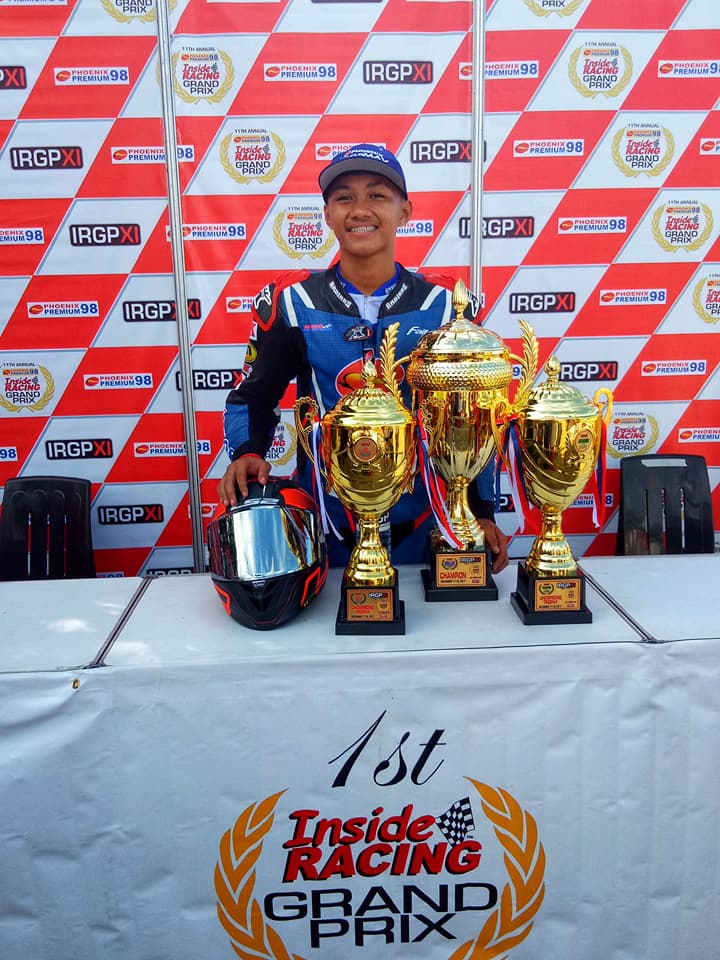 Centeno from Batangas was in pole position of the race. He topped the qualifying held on November 18.

After a great start, Centeno began pulling away from other riders. Clifford Bacus of Honda Racing and Yamaha-Spec V rider James Mendez battled for the second position while Centeno was comfortably leading the race.

Suzuki riders Eane Jaye Sobretodo and April King Mascardo crashed after 8 laps which resulted into a red flag. The race was restarted and again, Centeno wasted no time in taking the lead for good. This time Bacus, Mendez and another Honda rider James Barcial fought for podium positions.
Centeno won the race while Bacus placed second and his teammate Barcial finished third.
Here are the results of the race: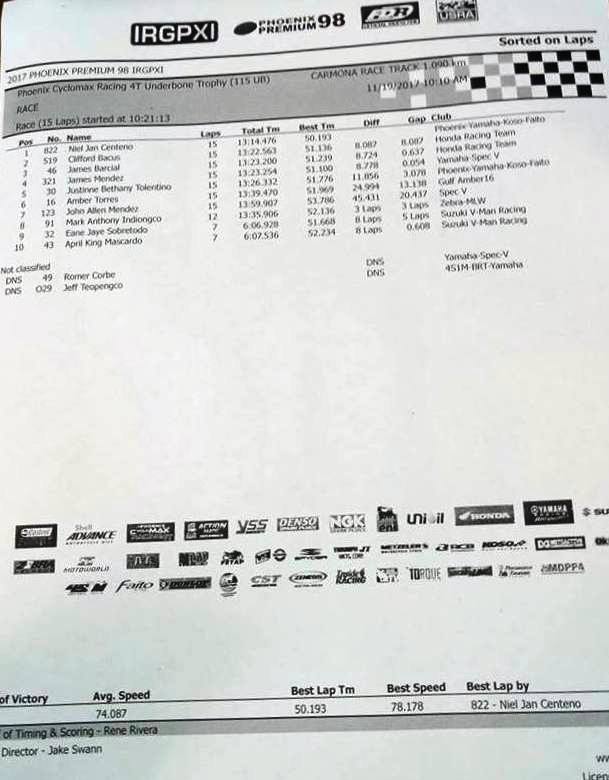 Phoenix Cyclomax Racing 4T Underbone Trophy
1st – Niel Jan Centeno (Phoenix Cyclomax-Yamaha-KOSO-Faito
2nd – Clifford Bacus (Honda Racing)
3rd – James Barcial (Honda Racing)
Zebra Helmet Pole Position – Niel Jan Centeno
Motoworld Fastest Race Lap – Niel Jan Centeno
JVT Fastest Privateer – Amber Torres (Gulf Amber16)
Manufacturer Award – Yamaha Motor Philippines
The Phoenix Premium 98 IRGPXI is sanctioned by the Unified Sports and Racing Association for Motorcycles, Inc. (USRA).
Full report in InsideRACING Magazine.