IR News: CHAMMP Holds Induction of New Set of Officers
Date posted on June 3, 2017
Share this
The EDSA Shangri-la in Mandaluyong was the venue of the induction ceremony and recognition of members of CHAMMP for 2017. The event held on June 2 was attended by representatives of CHAMMP member companies, Motorcycle Dealers Association of the Philippines (MDAP), Motorcycle Parts Producers and Exporters Association (MCPPEA), guests and members of the media.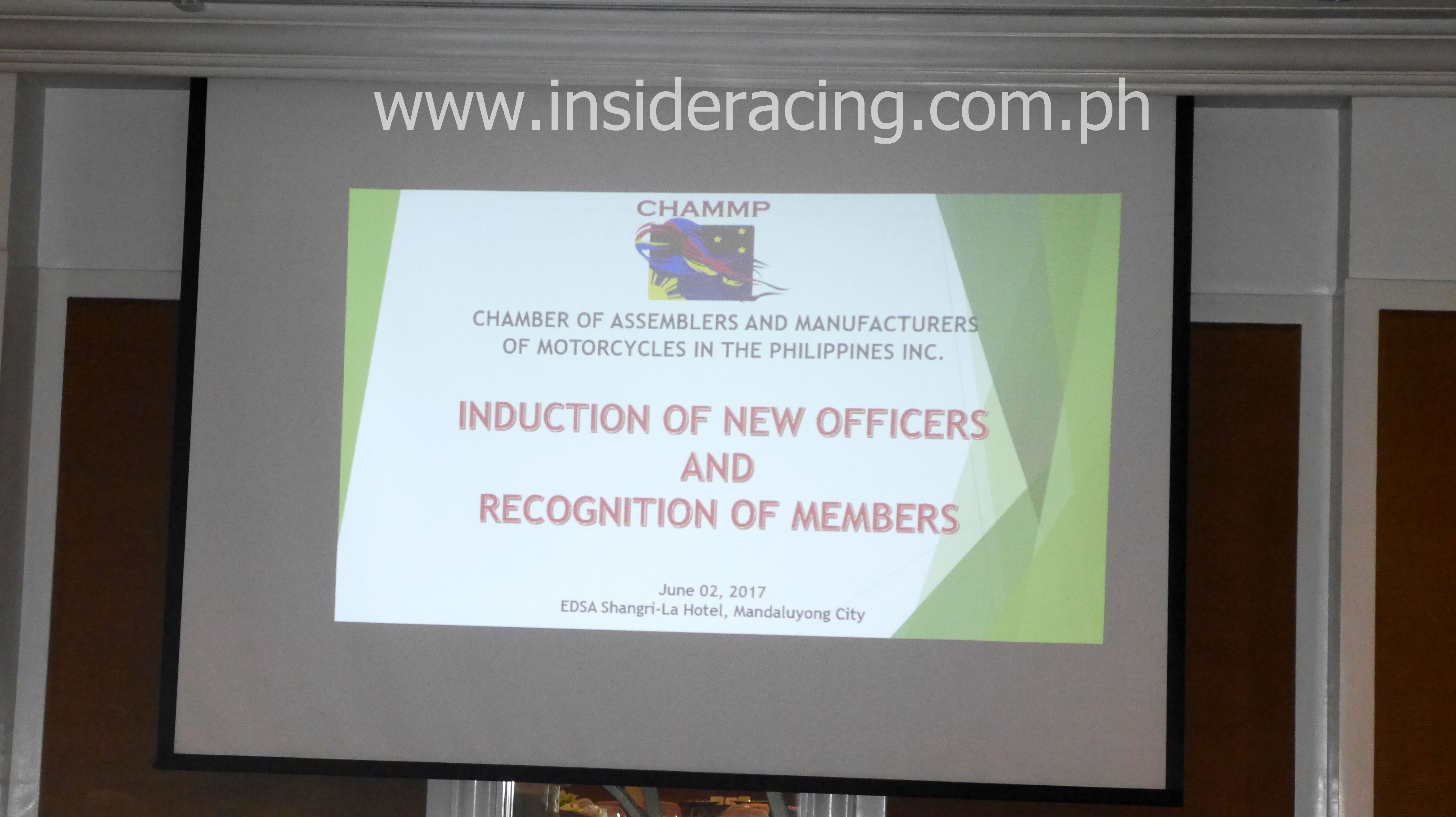 A non-stock, non-profit organization duly registered and recognized by the Board of Investments and other government agencies related to the motorcycle industry, CHAMMP or the Chamber of Assemblers and Manufacturers of Motorcycles in the Philippines, Inc. is an organization owned by a group of Filpino motorcycle assemblers and manufacturers in the country. It is established in May 2013 with the vision to maintain continuous growth by working together and propagate the motorcycles as basic mode of transportation in the country. CHAMMP's mission is to cooperate with the government in adding value to the quality of life of the Filipino people; to develop the market for quality yet affordable motorcycles and at the same time, deliver an efficient after-sales service; to promote safety riding, responsible driving and undertake programs to care for the environment; and to promote technological advancement in the industry.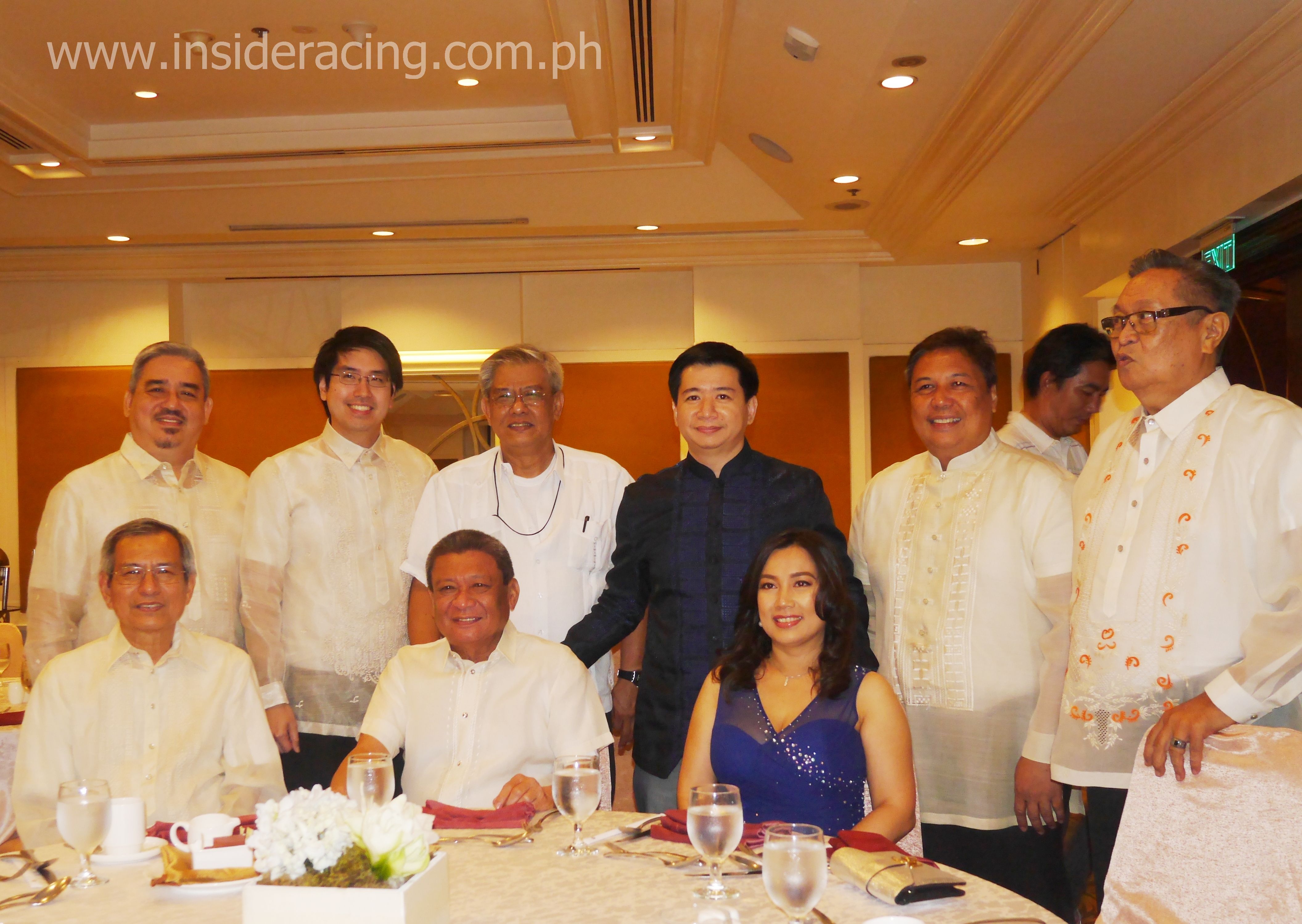 CHAMMP is currently composed of 6 member companies (Eastworld Motor Industries Corp., Exponent Konka Group, Inc., MCX Motor Phils., Inc., Nito's International Ventures, Inc. (SKYGO), Sinski Motorcycle Phils., Inc. and Philippine Motorcycle Resources Corp.).

Undersecretary Teodoro Pascua of the Department of Trade Industry's Consumer Protection Group was the guest speaker of the event and he gave an inspirational message before heading the induction ceremony of CHAMMP's new set of officers which are comprised of Mr. Anthony Chua of Sinski Motorcycle Philippines (President), Mr. Stephen Go of Philippine Motorcycle Resources Corp. (Vice President), Mr. Rick Ricafort of Exponent Konka Group (Treasurer), Mr. Ramon Santos of SKYGO (Auditor), Mr. Cesar Mendigo of SKYGO (Technical and Government Committee Chairman) and Mr. Robert Gerard Bayon of Eastworld Motor Industries Corp. (Marketing Committee Chairman).

Local brands contribute 35% of the total market share of the motorcycle industry in the Philippines and CHAMMP is determined to continue to produce quality motorcycles that will benefit Filipinos. Members of CHAMMP are united by their common desire to work together for the betterment of the industry and ultimately for the welfare of the riding public who are using and will be using the motorcycles they produce in their assembly lines.
"It is my greatest delight to have been given trust and confidence to serve as president of this organization. Our organization, although young, is composed of well-established business corporations. These corporations are headed and represented by able Filipino businessmen and established in the Philippines by Filipinos for the Filipinos. For the rest of my term, we plan to further expand our market by approaching and partnering with more dealers. To my fellow CHAMMP officers and members, friends and colleagues in the industry, let us continue working together," said newly-elected CHAMMP President Mr. Anthony Chua.
A fun raffle was also held at the event. Grand prize was a motorcycle courtesy of Sinski Motorcycle Philippines.