IR News: Ducati Philippines Dominates 2017 Pirelli PSBK Opener in Batangas
Date posted on May 4, 2017
Share this
Racing brothers TJ and Troy Alberto stood out in the opening round of the Pirelli Philippine Superbike (PSBK) Championships. Using Ducati Panigale race bikes with stock suspension and engine, the two proved they are a force to be reckoned with in superbike racing despite their young age.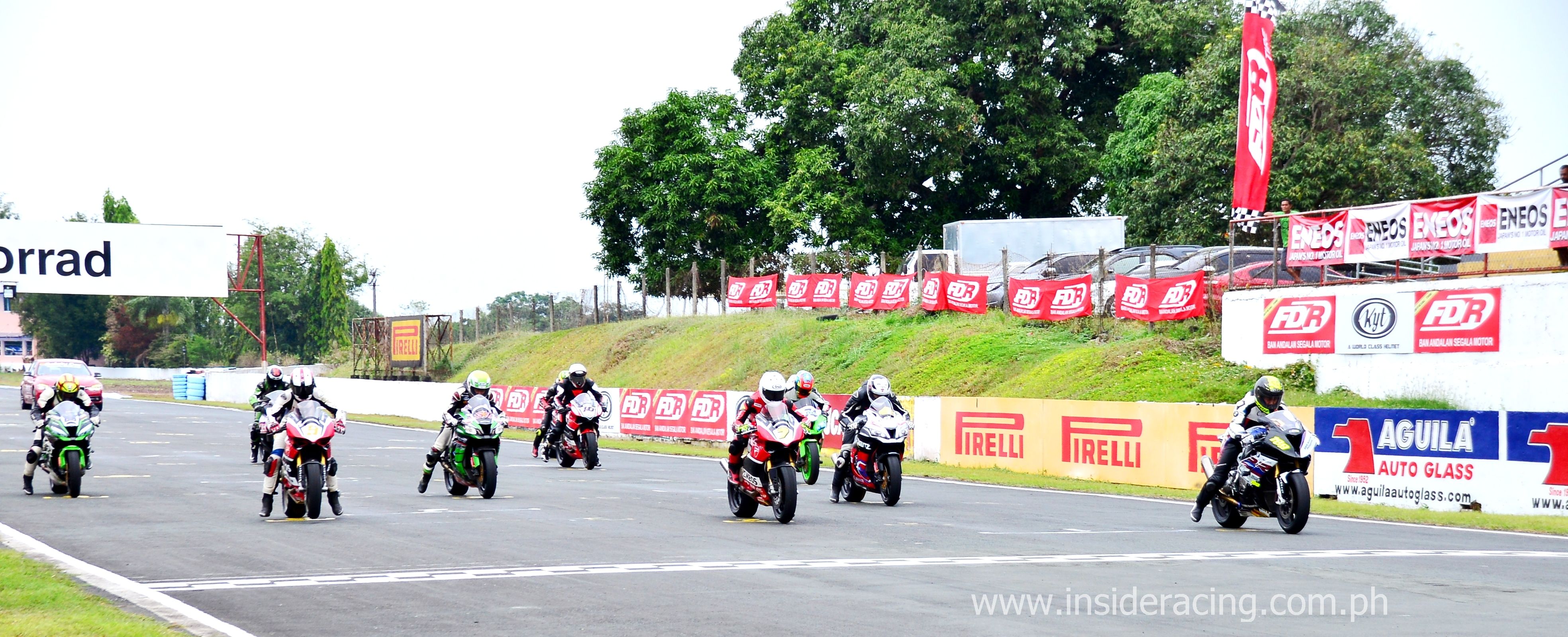 Defending champ Marvin Mangulabnan of BMW Motorrad Philippines was in pole position of the race with his record breaking 1:33s lap time in qualifying. In Race 1, however, it was TJ and Troy Alberto who had a blistering start. TJ led the race followed by his younger brother and Mangulabnan on board a BMW S1000RR race bike.

Behind them were the Kawasaki ZX-10R's of Raniel Resuello of the RGutz-Wheeltek Racing Team Fueled by Clean Fuel Powered by Kawasaki and Dashi Watanabe of Kawasaki-MotoradWRD-Gulf.
While TJ is leading, Troy and Marvin were battling for the second position and the latter was able to overtake the former. Troy charged back but crashed, leaving Mangulabnan to chase TJ. Unfortunately, Mangulabnan also crashed as he was chasing TJ who eventually won the race. Watanabe placed second while Resuello finished third in the Expert class.
Race 2 was another superb showing from Ducati Philippines. This time 16-year old Troy Alberto, the youngest superbike racer in the grid, won the race and topped the Expert class.  Mangulabnan finished second while TJ placed third this time. TJ was in second position at the start of the race, but machine problems caused him to lose position.
The points for the two races were combined. Troy Alberto is on top of the podium in the Expert class. Mangulabnan was second and TJ Alberto was third. Troy is also on top of the Intermediate class while his brother TJ was second and Jericho Arnaiz was in third place.
In the Novice class, Ian Mortimer was the winner. The Master class was clinched by the legendary Jolet Jao who's returning into superbike racing after 9 years. Jao who rode a Kawasaki ZX-10R had a great performance in his class, leading the Master category in both races. John Defensor and Clarke Robertson were the second and third placer.
Heading into the second round, Mortimer leads the Novice class standings while TJ Alberto is on top of the Intermediate category as well as the Expert class and the Rider of the Year rankings. Jolet Jao is ranked number one in the Master class.
The 2017 Pirelli PSBK is sanctioned by the Superbike Racing Association and is part of the ENEOS Philippine Motorcycle Championships.