IR News: Ducati Philippines Wins Best Racing Activity Award for 2016
Date posted on November 9, 2016
Share this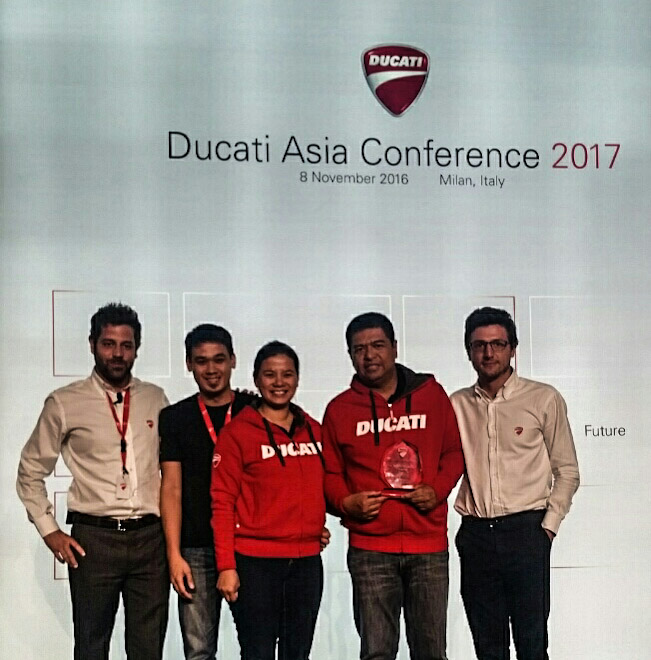 Ducati Philippines bags again the Ducati Asia Pacific recognition for organizing "Best Racing Activity". The awarding ceremony was held in Milan, Italy on November 8 at ATA Hotel.
This is another successful year for Ducati in the Philippines via the Philippine Superbike Championships, the Ducati Cup and the Pirelli Cup where rider owners actually competed on their Ducati machines.
Ducati Panigale riders have won three out of the four prestigious national superbike class championships (Novice, Intermediate and Masters) and registered multiple wins.
Meanwhile, the glamorous Ducati Cup held the most number of rounds with the most number of participants including celebrities.
In the grassroots Pirelli Cup, Ducati Panigales were among the leading contenders in Group 1.
The local factory Ducati team run by Ducati Philippines was also among the most professional team in the paddock in terms of bike preparation and team presentation similar to that of their WSBK counterparts.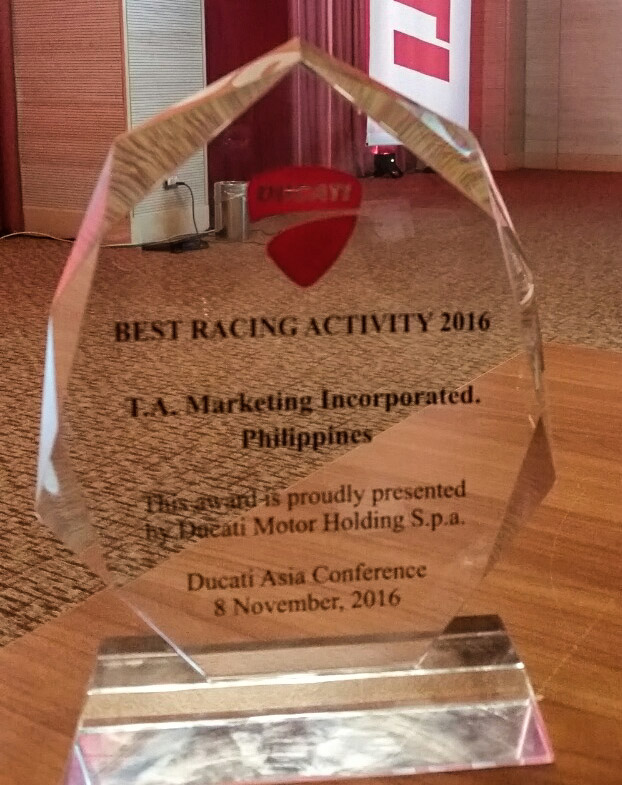 In the main photo above are (L to R)  Marco Biondi, Ducati APAC GM;  Jay Cua, Ducati Philippines' VP for Finance; Joy Cua Alberto, Ducati Philippines' Managing Director; Toti Alberto, Ducati Philippines' President; and Davide Delorenzi, Ducati APAC Sales Manager.
News and photos from Mr. Marc de Joya of Ducati Philippines.