IR News: Emotional Win for Suzuki-VMan's Mascardo in Antipolo
Date posted on October 3, 2018
Share this
It was such an amazing victory for April King Mascardo at the Antipolo GP of the Super Underbone class. The Suzuki-VMan rider emerged triumphant despite not having preparation and grieving the loss of his father days before the fifth round of the Shell Advance Super Series Nationwide Championships last September 30 at Robinsons Place Antipolo.

Pride of Davao Mascardo was a man on a mission right from the qualifying as he set the best time. Second at the starting grid was 4S1M-Yamaha's John Emerson Inguito from Cainta followed by teammates Dan Carlos of Yamaha-323 from Bukidnon, Ephraim Onahon also from Bukidnon and Yamaha-Spec V rider Masato Fernando from Bulacan. Sixth, seventh and eighth at the starting grid were Mascardo's Suzuki-VMan teammates Eane Jaye Sobretodo from Quezon City, Jaypee Obedencio from Bukidnon and Josh Tan from Taytay, Rizal.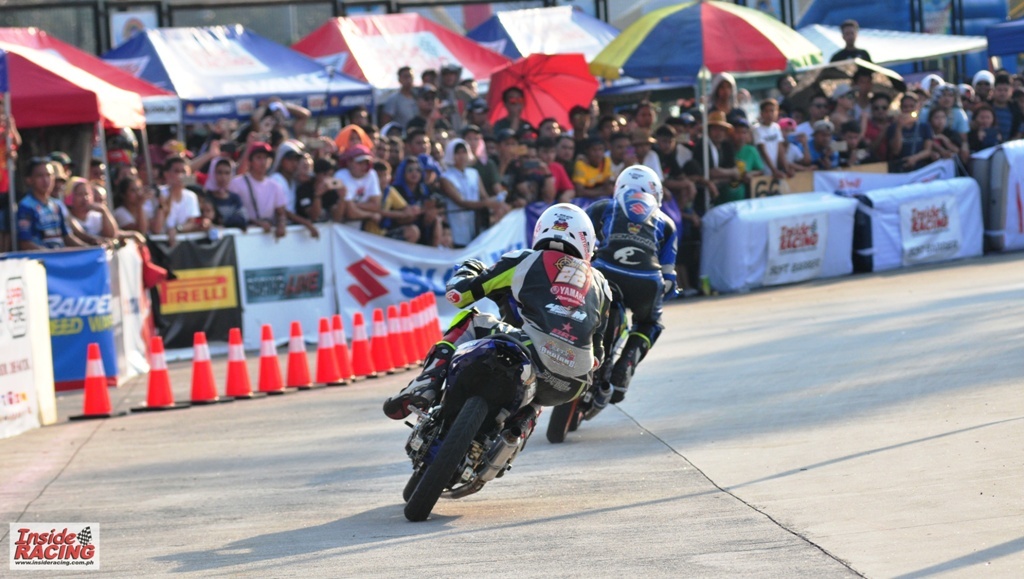 Mascardo had a good start and never let go of the lead the entire race. Inguito chased him but had an error and fell down in the middle part of the race and the second place was taken by Onahon. Third to finish the race was Carlos. Fernando placed fourth while Inguito settled for fifth place. Obedencio, Sobretodo and Tran ended up at sixth, seventh and eighth, respectively.
Emotional after his victory, Mascardo dedicated his win to his late father and his grandmother. He is very thankful for their support and guidance from above. This was Mascardo's third Super Underbone victory this year. He also won the first and third round in Carmona and Bacolod back in May and June.
The final round of the Super Series is slated on October 28 at the Mega Tent in Libis and it will be an all-out war as only 0.75 points is the advantage of Inguito over Mascardo in the overall point standings. Suzuki-VMan has three wins in the Super Underbone class while Yamaha has two going into the finals. Suzuki Raider R150 Fi with Pirelli tires are used by Suzuki-VMan riders while Yamaha riders race on board Yamaha Sniper 150 MXi race bikes with FDR tires in the Super Underbone category of the Super Series.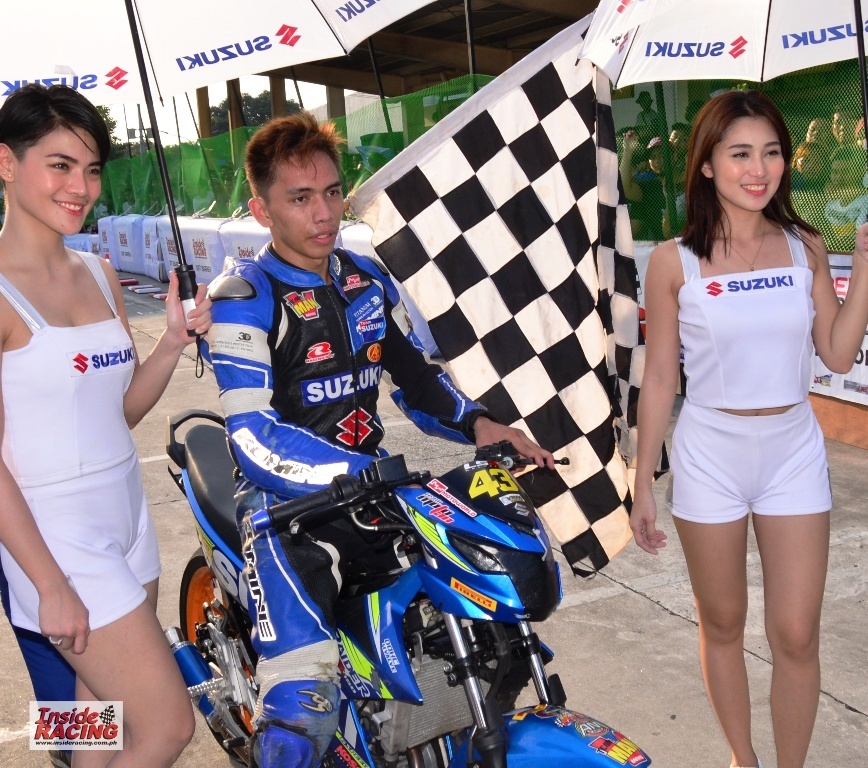 The Super Series Nationwide Championships is supported by Shell Advance, Suzuki Philippines, Yamaha Motor Philippines, FDR Tires and Pirelli Tires. It is sanctioned by USRA (Unified Sports and Racing Association for Motorcycles, Inc.). The series is organized by InsideRACING and The Racing Line.