IR News: Esguerra Beats Inguito by 0.190s in Super Scooter's First Round
Date posted on May 25, 2018
Share this
Expert racers Dustin Esguerra of Zebra-MLW and John Emerson Inguito of 4S1M-Yamaha had a showdown last May 13 at the Carmona Race Track as they battled for the victory in the Super Scooter category of the Shell Advance Super Series Nationwide Championships' opening round held together with the Shell Advance IR Cup race.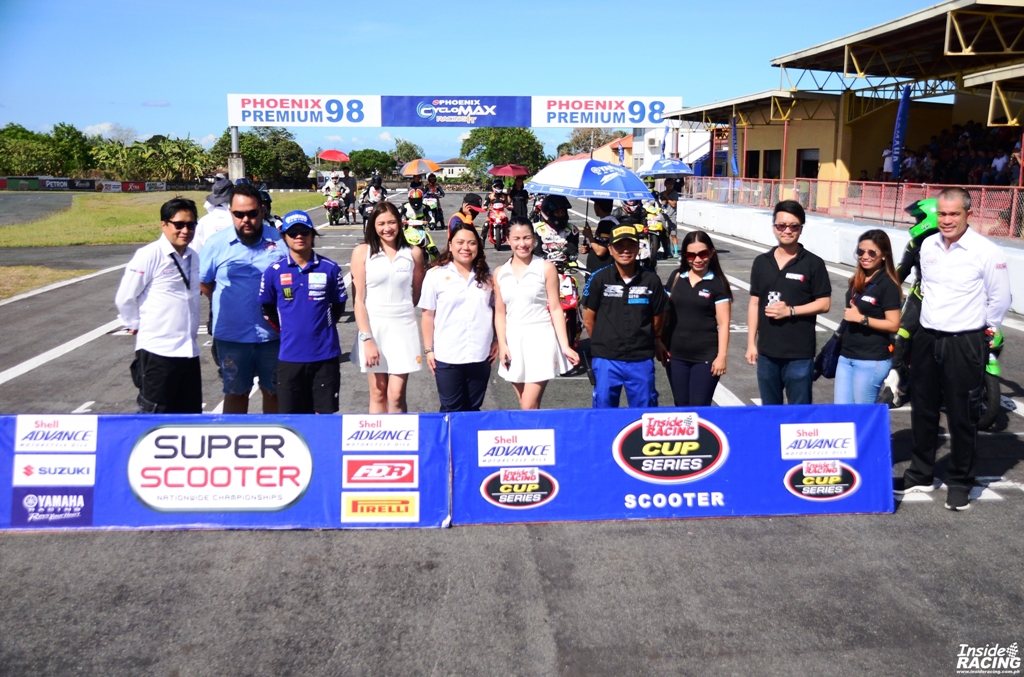 The Super Scooter race had 10 laps and Esguerra was in pole position. Esguerra took the holeshot of the race but Inguito overtook him after some time. The Zebra-MLW rider from Taytay, Rizal took the lead again while Inguito chased him. Esguerra held on in front and went on to win the race with a 0.190s margin of victory over Inguito. The race of the two veteran riders was indeed exciting and close.
Despite not winning the race, Inguito who hails from Cainta, Rizal got the best lap time of the race which was 48.172s.
The Super Scooter class was combined with the Scooter grid of the IR Cup. Christian Ancheta (160 Scooter Elite), Sean Barcial (160 Scooter Open) and Wyner Blente (130 Open) were the other winners of the race. The Super Scooter category uses USRA open rules but the said class is limited to non-homologated FI models only and is open to Intermediate and Expert riders.
The next round of the Super Series is on May 27 in Sasa, Davao which will be held together with The Racing Line's RUGP.  The Super Series is supported by Shell Advance, Suzuki Philippines, Yamaha Motor Philippines, FDR Tires and Pirelli Tires. It is sanctioned by the Unified Sports and Racing Association for Motorcycles, Inc. (USRA). The opening round of the 2018 Super Series is also supported by KOBYPH.