IR News: Fernando Prevails in 4-Way Sprint to the Finish Line; Teopengco Still Dominant in MotoIR2
Date posted on August 11, 2017
Share this
Breathtaking clash of top riders on board the all-new Yamaha YZF-R15 was witnessed at the Clark International Speedway last August 6 during the third round of the 2017 Shell Advance MotoIR Championship in partnership with Yamaha. It was a tight battle up until the finish line and the MotoIR riders once again gave a spectacular show for the racing fans.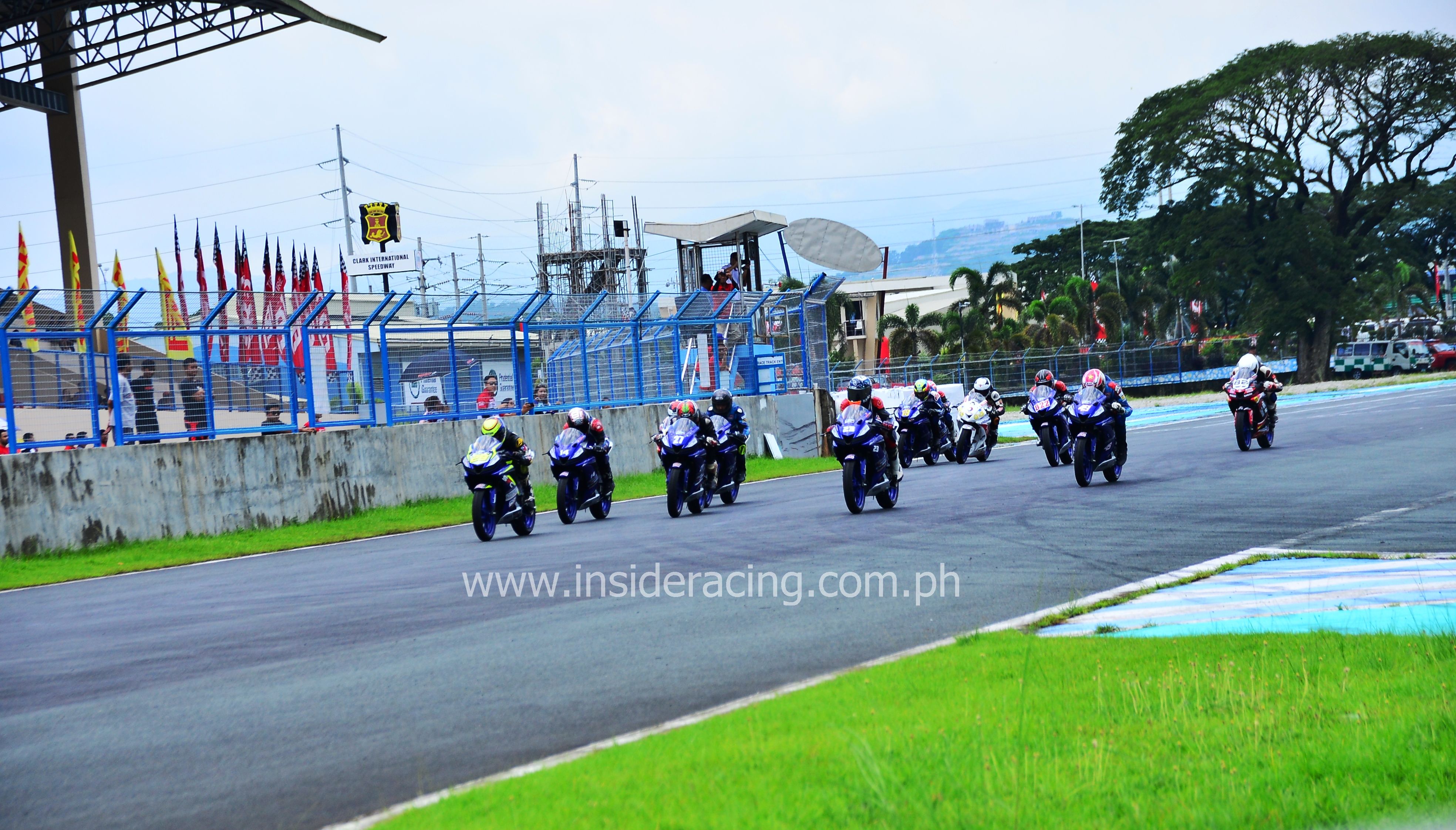 EGV racing team's Tracy Soyangco with his 2:22.421s lap time secured the pole position in the MotoIR class while Jeff Teopengco of 4S1M-Yamaha-BRT was at the front of the starting grid of the MotoIR2 group after submitting the 2:24.306s best lap time in his class.
Soyangco on pole position was at the front for some seconds as the pack took off but quickly, Phoenix-Yamaha-KOSO-Faito's McKinley Kyle Paz who was off to a good start got the early lead of the 6-lap full track race. Soyangco took the lead and with him in the lead pack were Teopengco, Rizaldy Canare of EGV, Paz, and Yamaha-Spec V riders Masato Fernando and James Mendez.
A lot of exchanges in position took place and Teopengco who is a MotoIR2 rider even led the race, competing against the expert MotoIR riders. Paz, Fernando and Canare also managed to be in front in different parts of the race. The fans were indeed thrilled to see such a close race wherein riders are passing each other quickly.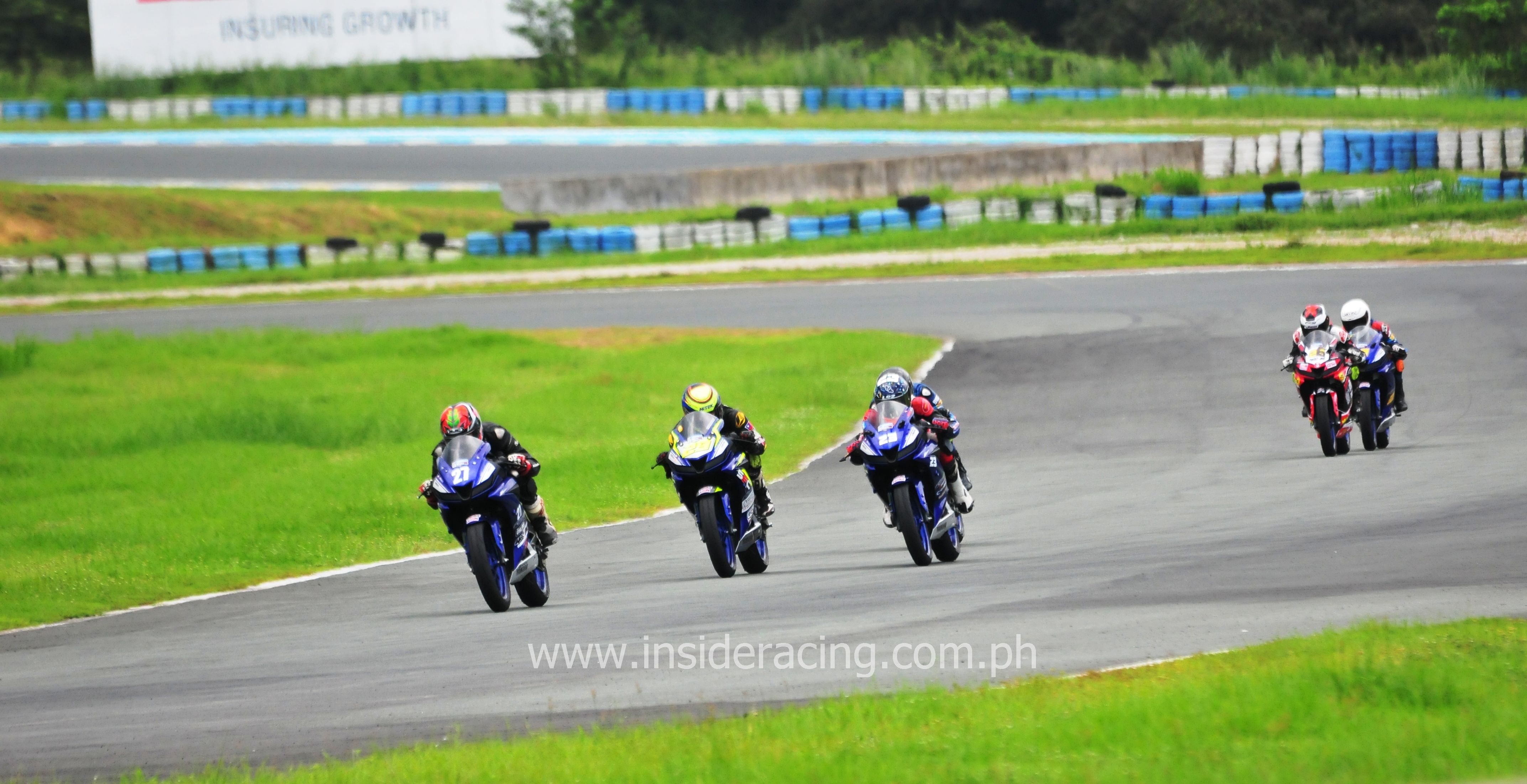 As the end of the race is drawing near, Fernando, Paz, Soyangco and Canare battled it out and as the checkered flag was waved it was Fernando who finished in the expert MotoIR class first followed by Paz. Soyangco finished third and Canare placed fourth. It was a tight race indeed as Fernando's margin of victory over Paz was 0.116s, 0.203s over Soyangco and 0.364s over Canare.
Mendez finished fifth with teammate Romer Corbe placing sixth followed by Paul Mark Doblada and Herbert Lopez of 4S1M-Yamaha-BRT. Vrei-ar Suba of Phoenix-Yamaha-KOSO-Faito was not able to finish the race.
Teopengco was seamless in the MotoIR2 class and he has been dominating the category since the first round. RR Epiritu of Super RR racing team and Niel Jan Centeno of Phoenix-Yamaha-KOSO-Faito joined him in the podium. Lady riders Jacq Buncio of YRS-Kojie San and Justinne Bethany Tolentino of Phoenix-Yamaha-KOSO-Faito placed fourth and fifth, respectively.
Canare, despite missing a podium finish, had the 2:21.612s best lap time in the third round. Round 4 was also held at the same day.
The 2017 Shell Advance MotoIR Championship in partnership with Yamaha is organized by InsideRACING and sanctioned by the Unified Sports and Racing Association for Motorcycles, Inc. (USRA).