IR News: Filipinos Shine in Vietnam!
Date posted on September 7, 2017
Share this
Three Filipino riders participated at the first ever Dai Nam International Cup in Vietnam held from September 2-4, 2017. The event was to celebrate Vietnam National Independence Day and took place at the Dai Nam race course in Binh Duong province.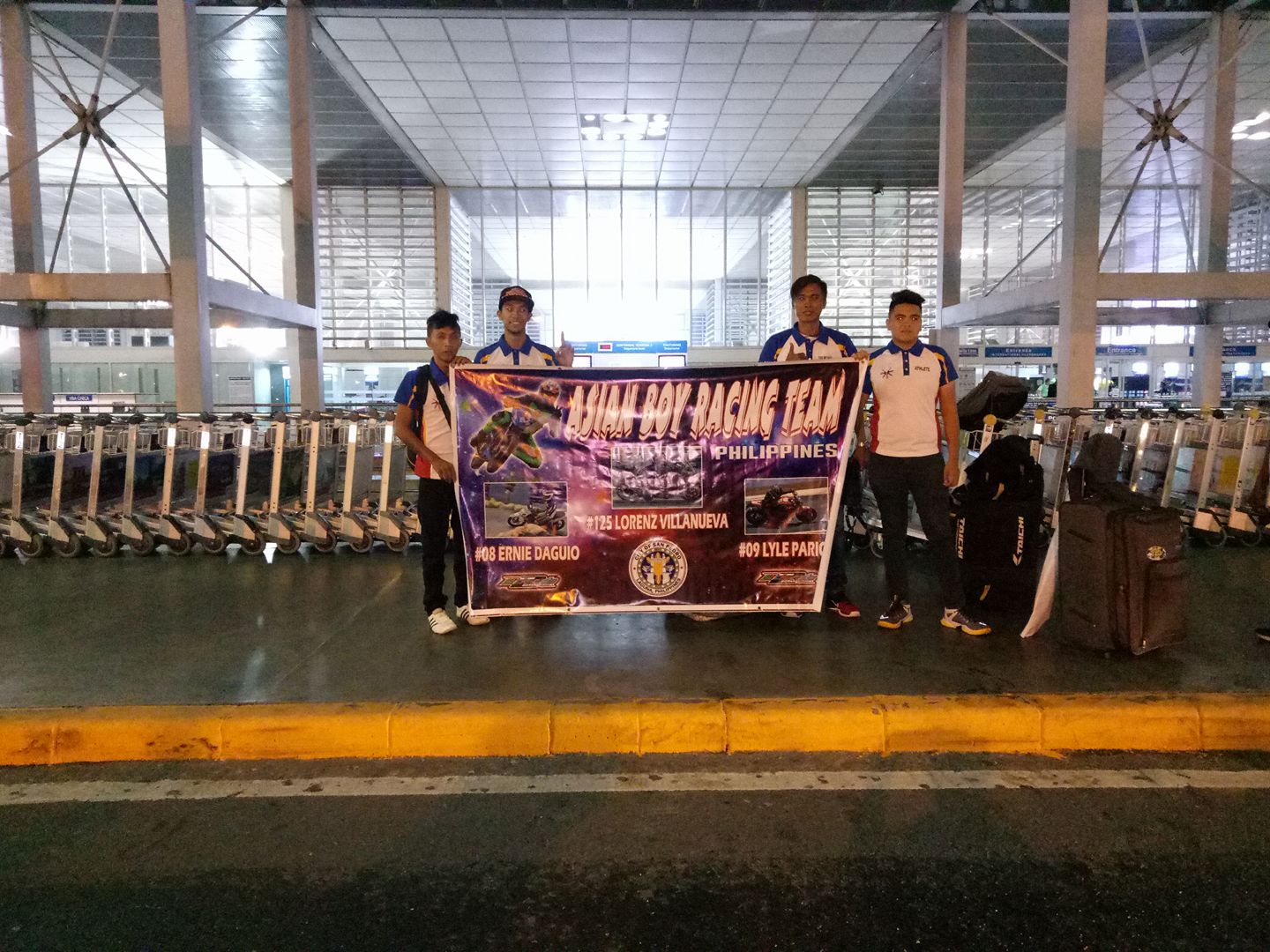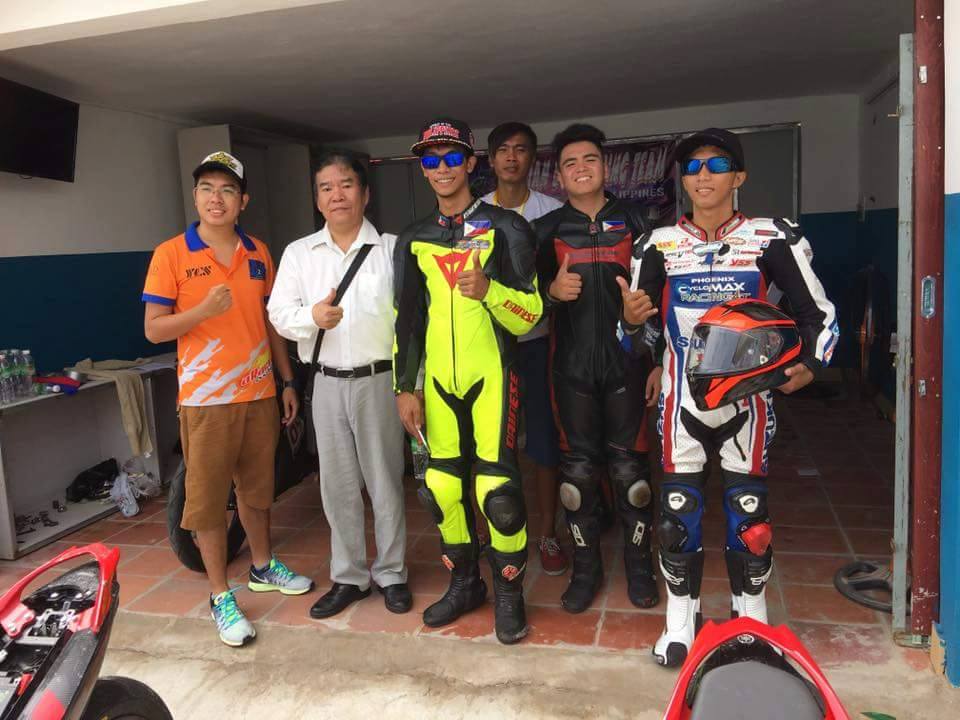 Lorenmar "Lorenz" Villanueva, Ernie Daguio Jr. and Lyle Paulo Parica accompanied by mechanic Cris Bermundo comprised Asianboy Racing Team Philippines. Lorenz Villanueva and Lyle Parica both started their racing careers with the support of the Maico Buncio Foundation. Daguio Jr. who hails from Davao is one of the top riders down South.
The competition also featured riders from Thailand, Cambodia, Macau and from host country Vietnam. Race classes were the Dai Nam Cup KTM RC 390, Dai Nam Cup Yamaha Exciter 150 and the KTM RC 390 Flash and Dai Nam Friendship Cup.
17 riders competed in the Dain Nam Cup KTM RC 390 category which had 2 races. Villanueva was 7th at the starting grid and unfortunately was not able to finish Race 1 due to a crash after being hit by another rider. He had a better performance in Race 2 wherein he battled for the fourth position at one point of the race before settling to 16th place. Daguio Jr. placed 4th in qualifying and likewise finished in 4th place in Race 1. In Race 2, he remarkably landed a podium finish as he finished in 2nd place. Overall, Daguio Jr. ranked third overall. Parica was 8th at the starting grid. He was not able to finish Race 1 and redeemed himself in Race 2 by finishing 7th.
The Yamaha Exciter 150 class had 17 riders. Villanueva was 9th in qualifying. He did not finish Race 1 and placed 6th in Race 2. Daguio Jr. finished 4th in Race 1 after starting at 10th place. He crashed in Race 2 and did not finish the race. Parica finished four places higher than his qualifying result as he placed 8th in the first race. He then settled for 14th place in Race 2.
The KTM RC 390 Flash and Dai Nam Friendship Cup which had one race saw two Filipinos in the podium as Villanueva won the race with Daguio Jr. finishing in second place. Parica was not able to race after crashing in the qualifying.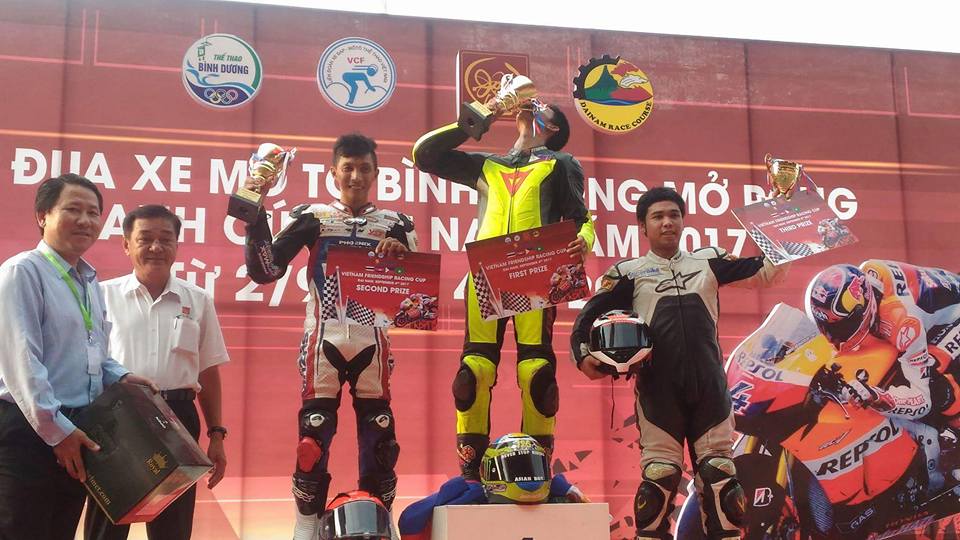 It was indeed an impressive performance for Asianboy Racing Team Philippines despite the challenges they had such as having no practice at all and their race bikes being all stock unlike the other teams who were able to practice and improve their race bikes. Villanueva, Daguio Jr. and Parica have shown the talent, passion, hard work and determination of Filipino riders in motorcycle racing as they proudly represented and bagged honor for the country.
Team Manager Lorenz Villanueva is looking forward to participate in the future Dai Nam International Cup and give chance to other Filipino riders to compete in the series.
Asianboy Racing Team Philippines would like to thank those who have supported and prayed for them in their campaign at the Dai Nam International Cup.
Photos by: Lorenz Villanueva, Lyle Parica, JayR Daguio and Cris Bermundo