IR News: Honda Philippines Marks 5 Million Units' Milestone
Date posted on September 29, 2016
Share this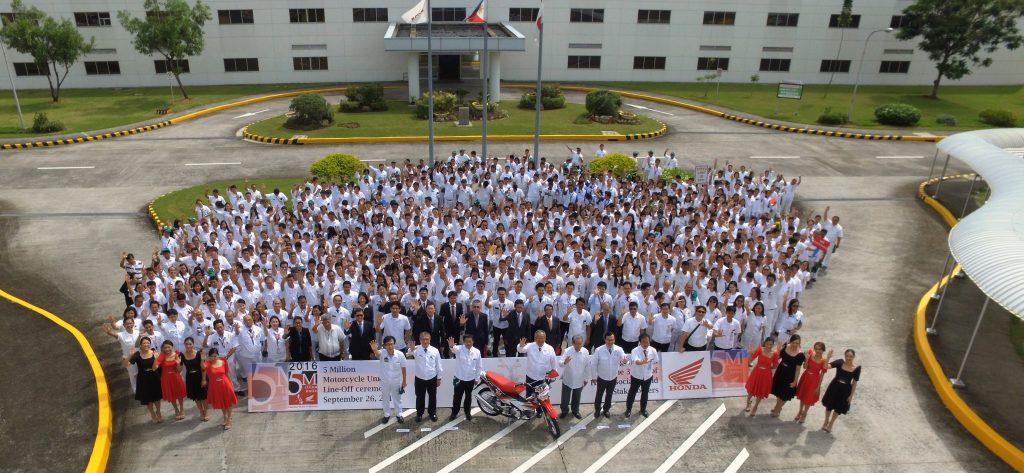 Batangas, Philippines, 26th September, 2016 – Honda Philippines, Inc. (HPI), a manufacturer and distributor of Honda motorcycles in the Philippines,  celebrated its milestone of the 5 millionth Honda motorcycle manufactured in the country. A Special Edition Red XRM 125, the most popular model in the Philippines since its first release in 2002 with cumulative sales over 1.4 million units, commemorated the five millionth unit produced.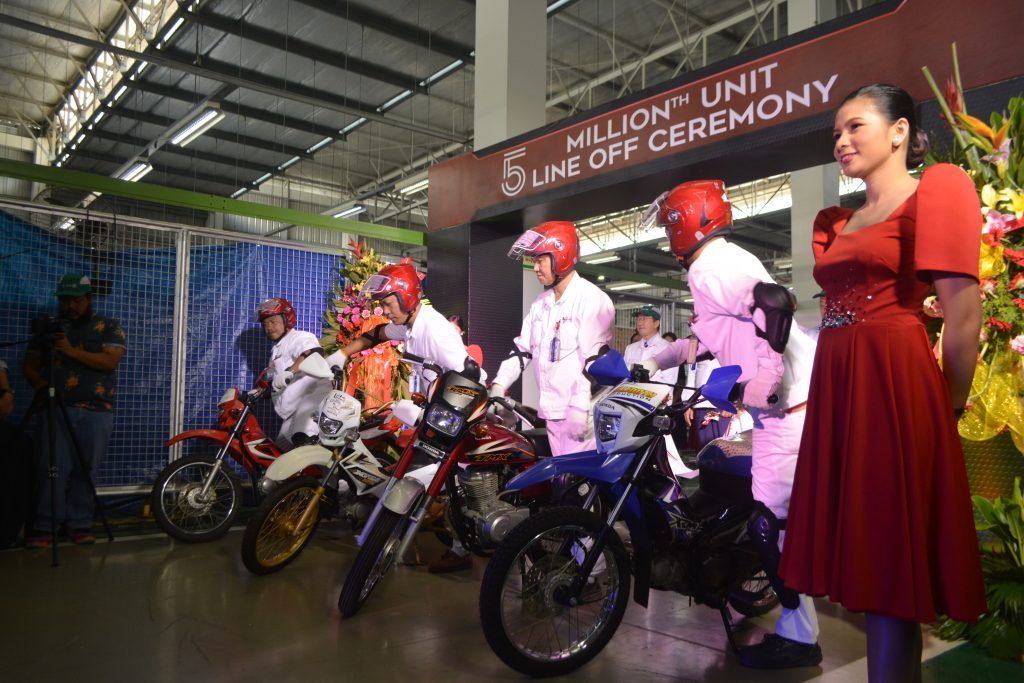 Owing to the continuing upswing of the Philippine economy and the steady rise in its annual GDP, there has been a proportionate growth of the motorcycle market in the Philippines. As HPI continues to dominate this market, maintaining No. 1 in market share, the company has successfully addressed growing market demand, consistently meeting its sales and production targets year after year. This excellence in business performance, together with strong support from its nationwide partner dealers and valued customers, has catapulted HPI to being one of the fastest growing motorcycle manufacturers in Asia.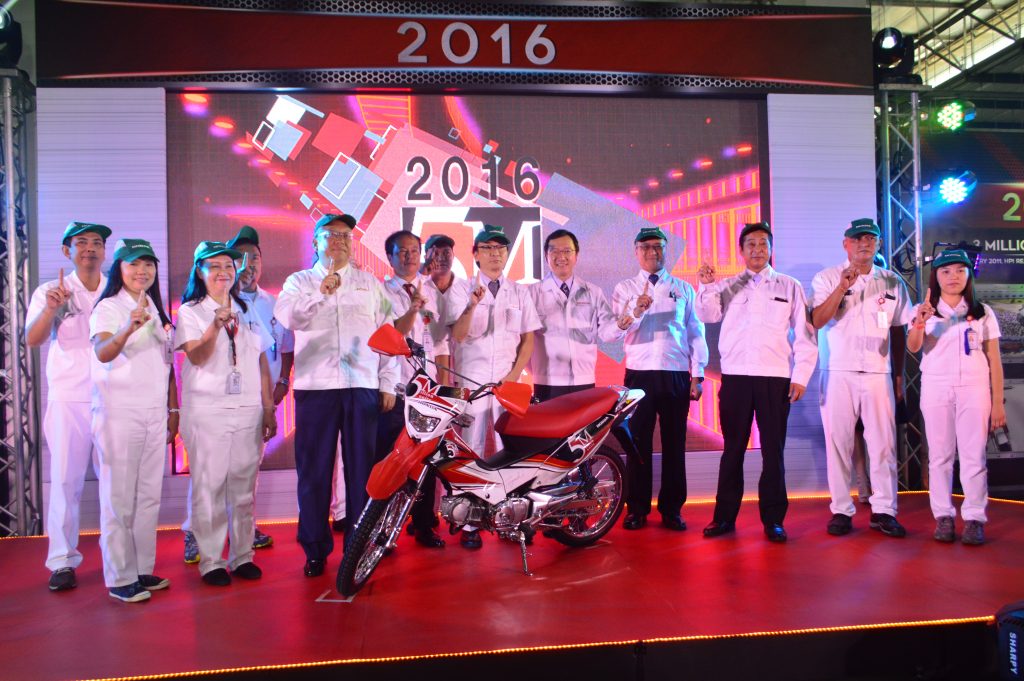 The achievement of this milestone was celebrated in a ceremony at HPI Factory in Tanauan City, Batangas. Mr. Toshiyuki Shimabara, Operating Officer of Honda Motor Co. Ltd., in Charge of Motorcycle Production of Motorcycle Operations, Mr. Daiki Mihara, President of HPI and other Honda associates and stakeholders attended the ceremony to share the historic moment.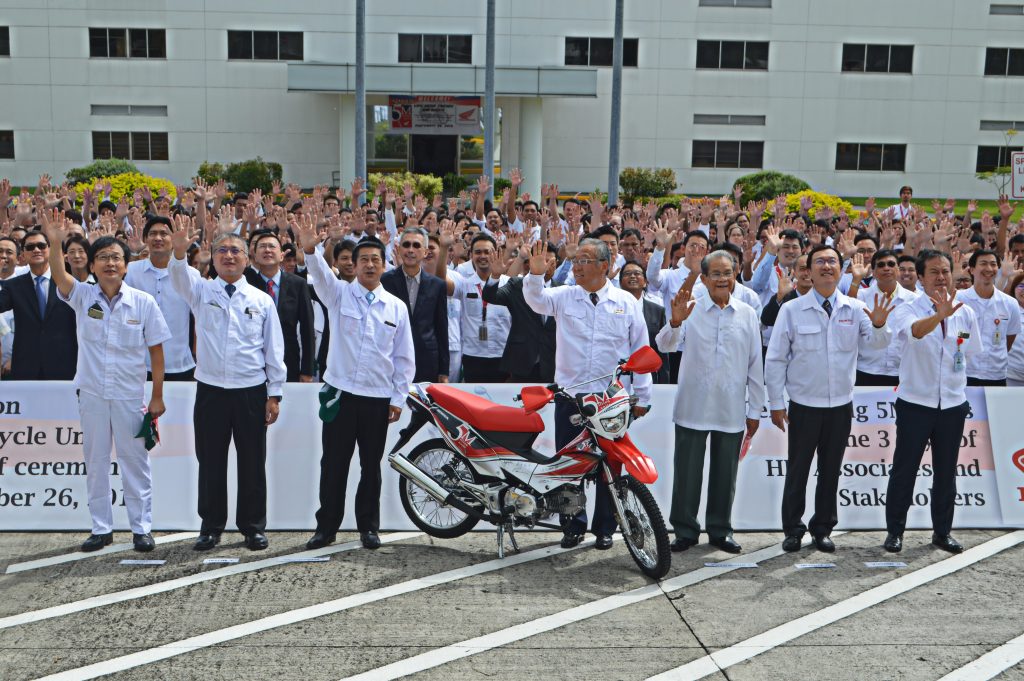 HPI started production of motorcycle in 1973 and reached its 1 millionth production on February 10, 2005 at its factory in Paranaque. In April 2006, HPI transferred its production site to Batangas to increase its production capacity at a new factory. Two years later, HPI achieved its 2 millionth production on April 8, 2008. Thereafter, the company achieved its 3 million, and 4 million cumulative productions on February 10, 2011 and January 8, 2014, respectively. Currently, HPI's annual production capacity is over 500,000 units with nine (9) models being produced ranging from Business, Cub and Sports category.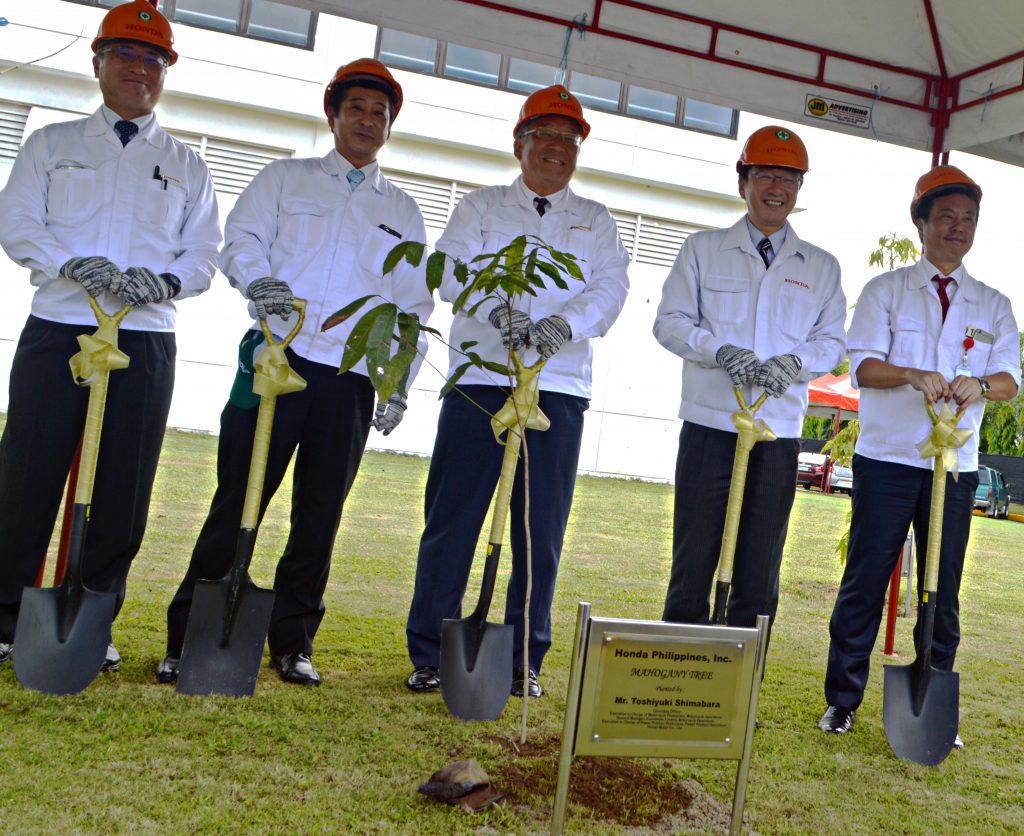 The 5 million production milestone brings HPI closer to its company's Vision 2025 "A leading Philippine Company driven by Filipinos, serving the Joy of Mobility for every Filipino Family". HPI is committed to deliver products that exceed expectations of Filipino customers and strives to achieve its vision and to become the company that the Filipino society wants to exist.
Words and Photos by: HPI