IR News: It's Great to Be Eight for Motorsiklo Xklusibo!
Date posted on August 29, 2017
Share this
Once again, motorcycle riders, clubs and players in the motorcycle industry gathered for a day of fun and camaraderie as radio program Motorsiklo Xklusibo celebrated its 8th year. The grand reunion was held at the Tagaytay International Convention Center on August 27, 2017.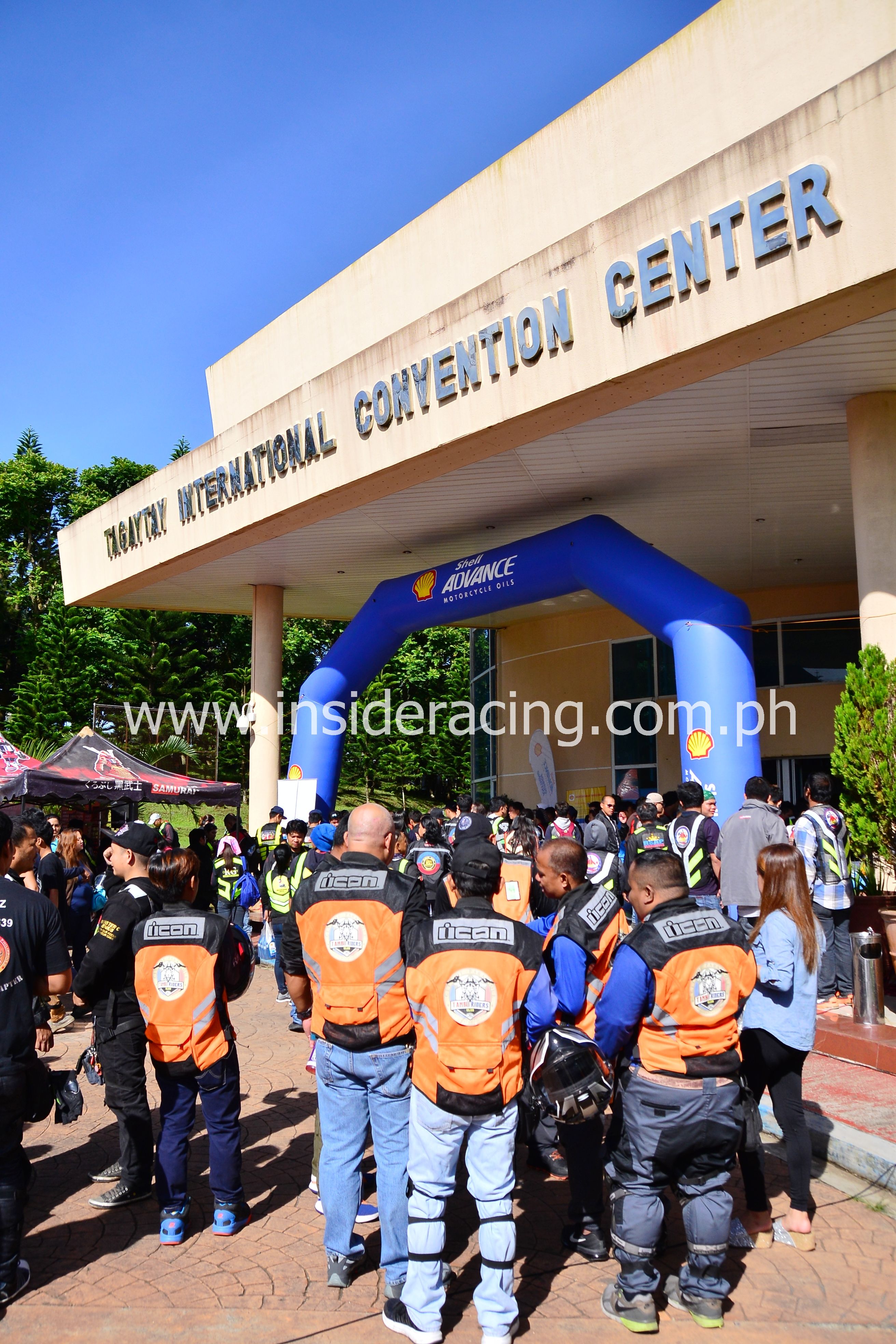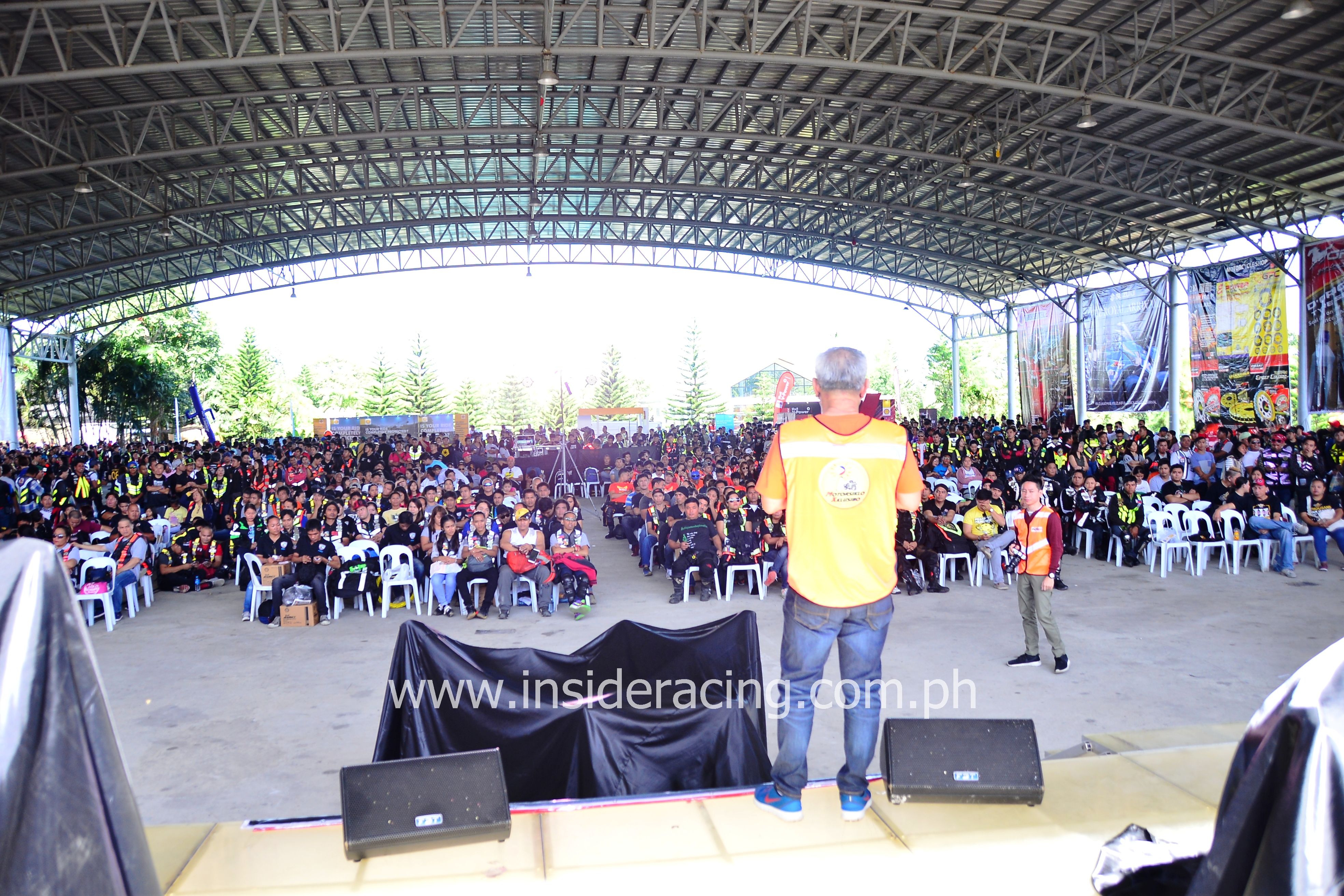 Almost 16,000 were in attendance which manifested the great support and appreciation of the motorcycle riding community to Motorsiklo Xlusibo which is hosted by a well-known and key personality in the motorcycle industry in the country, Mr. Edwin Go.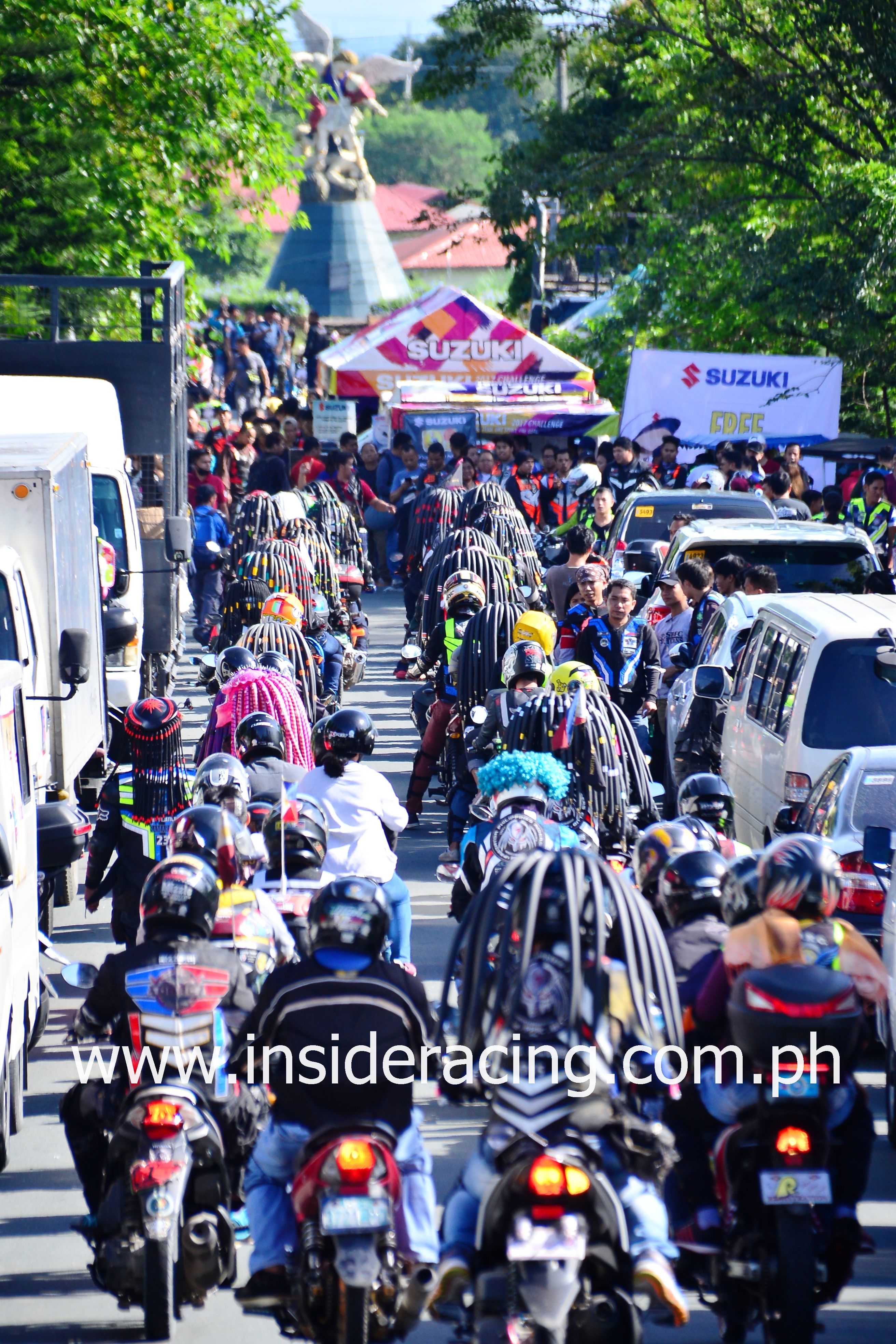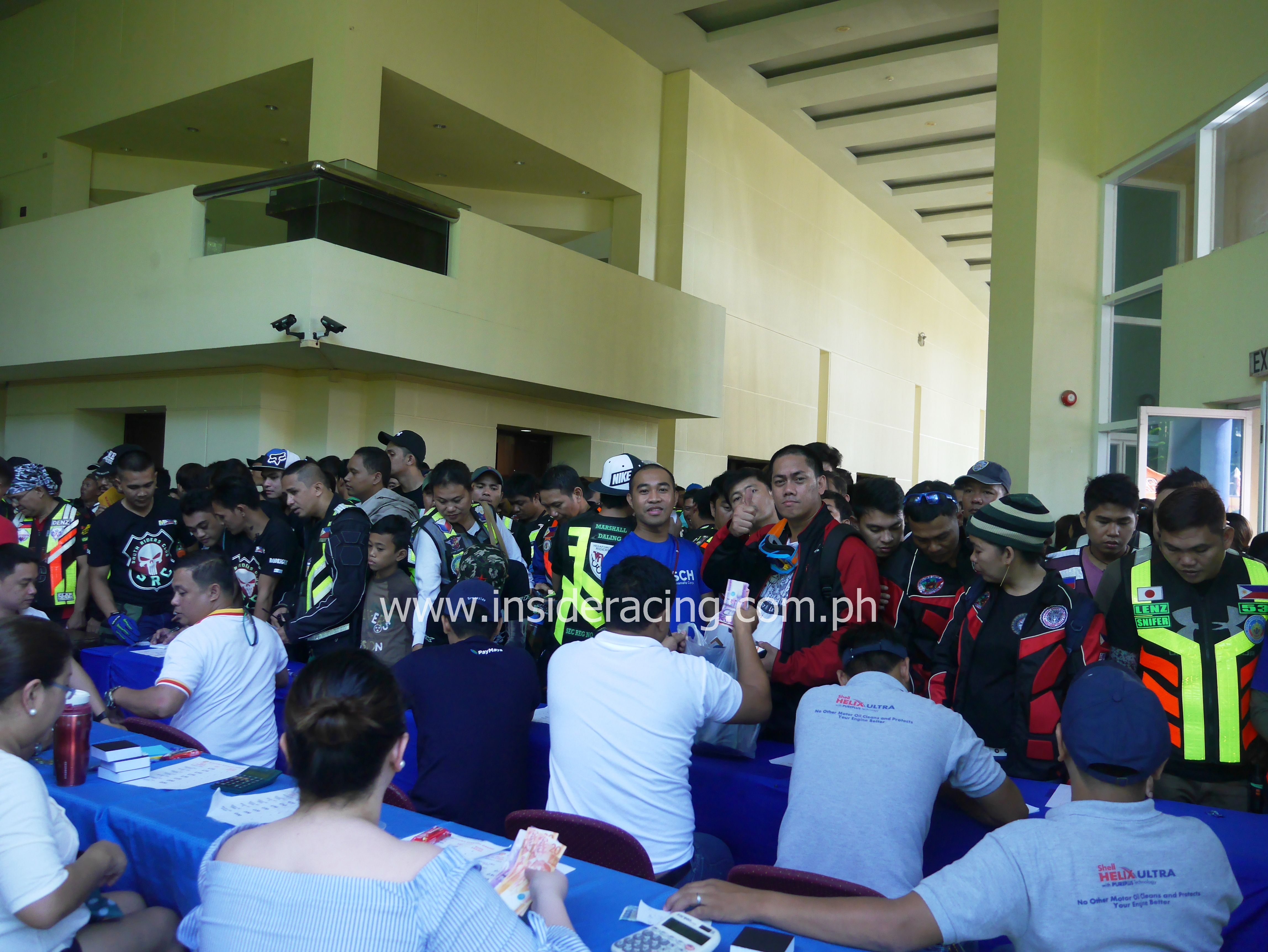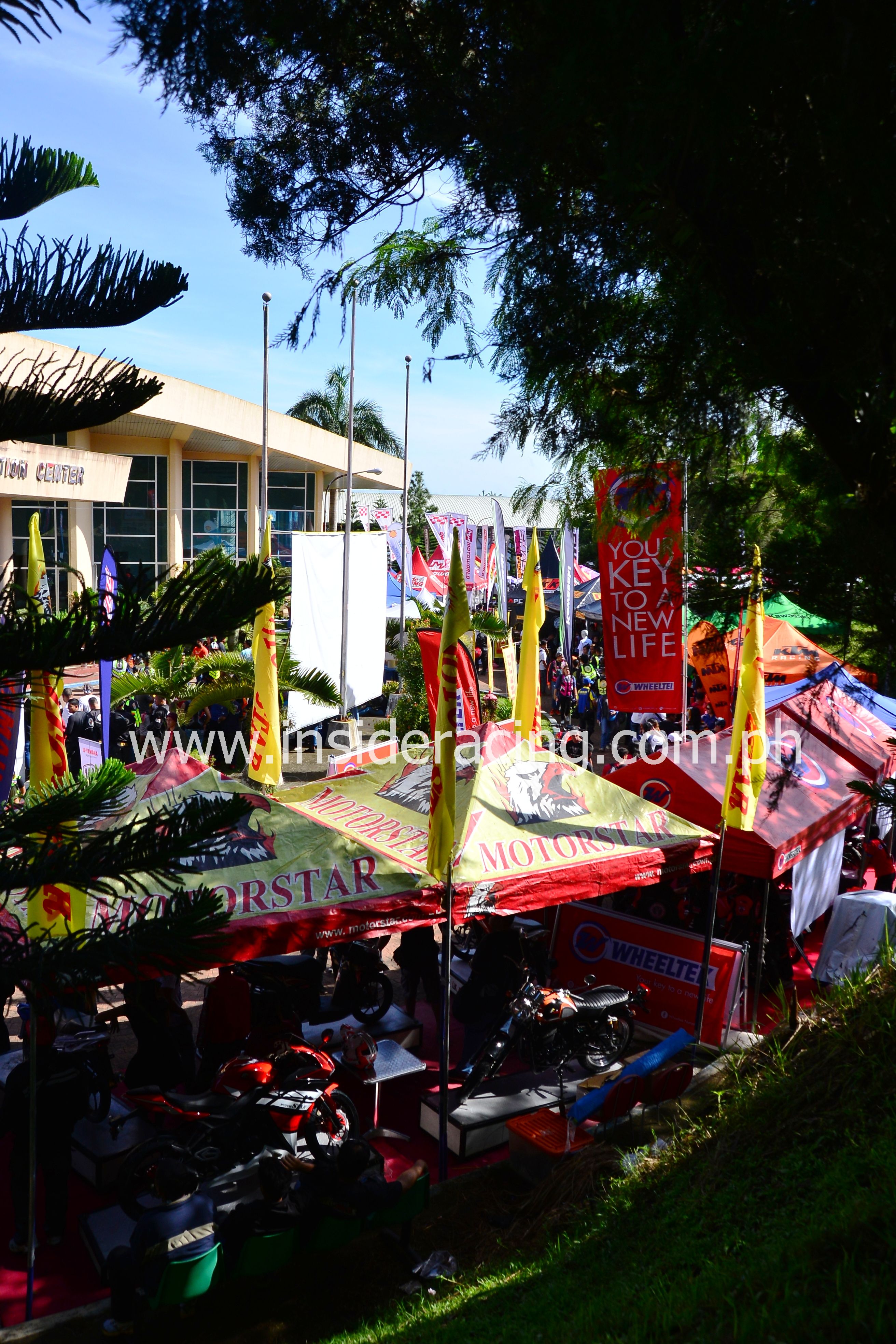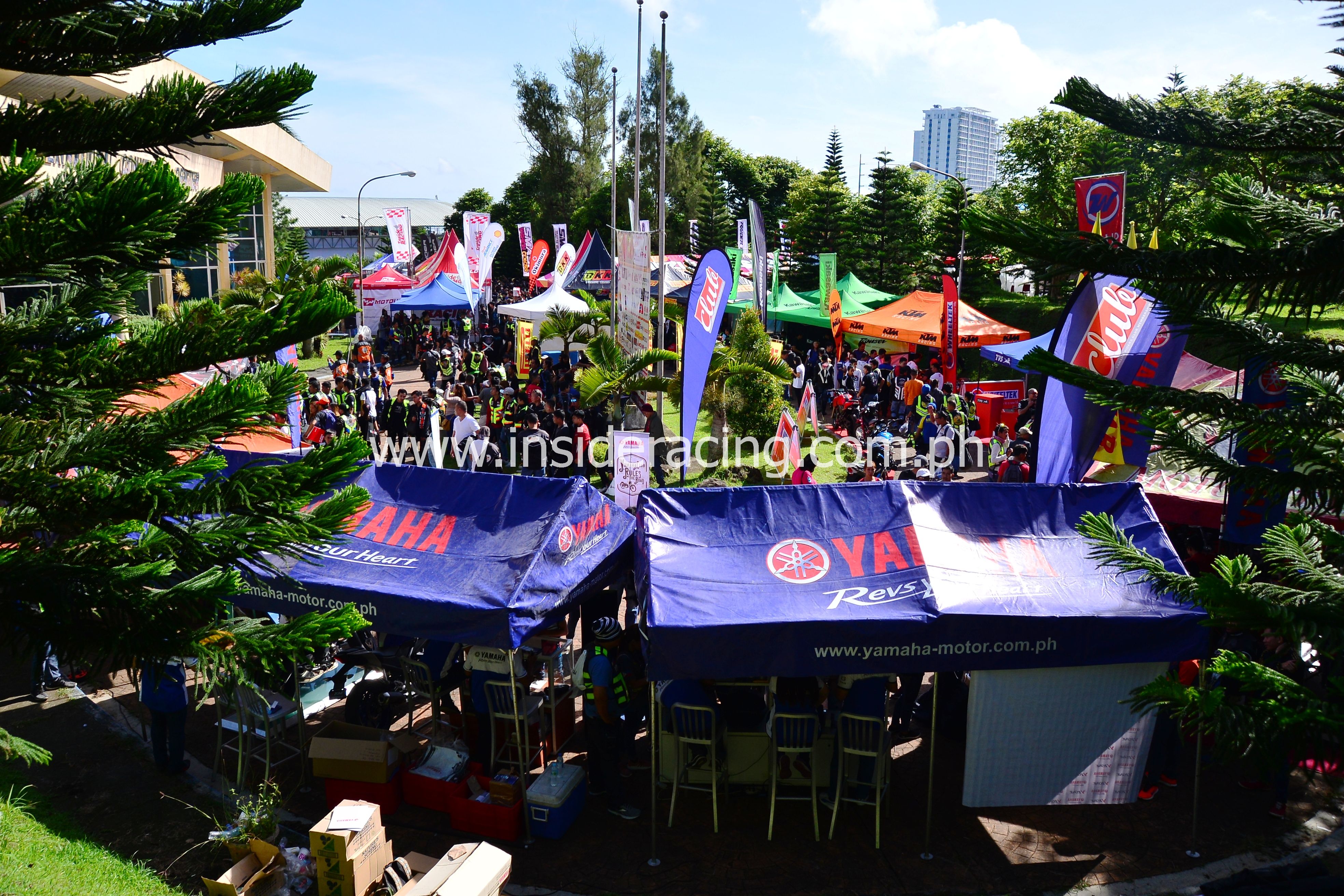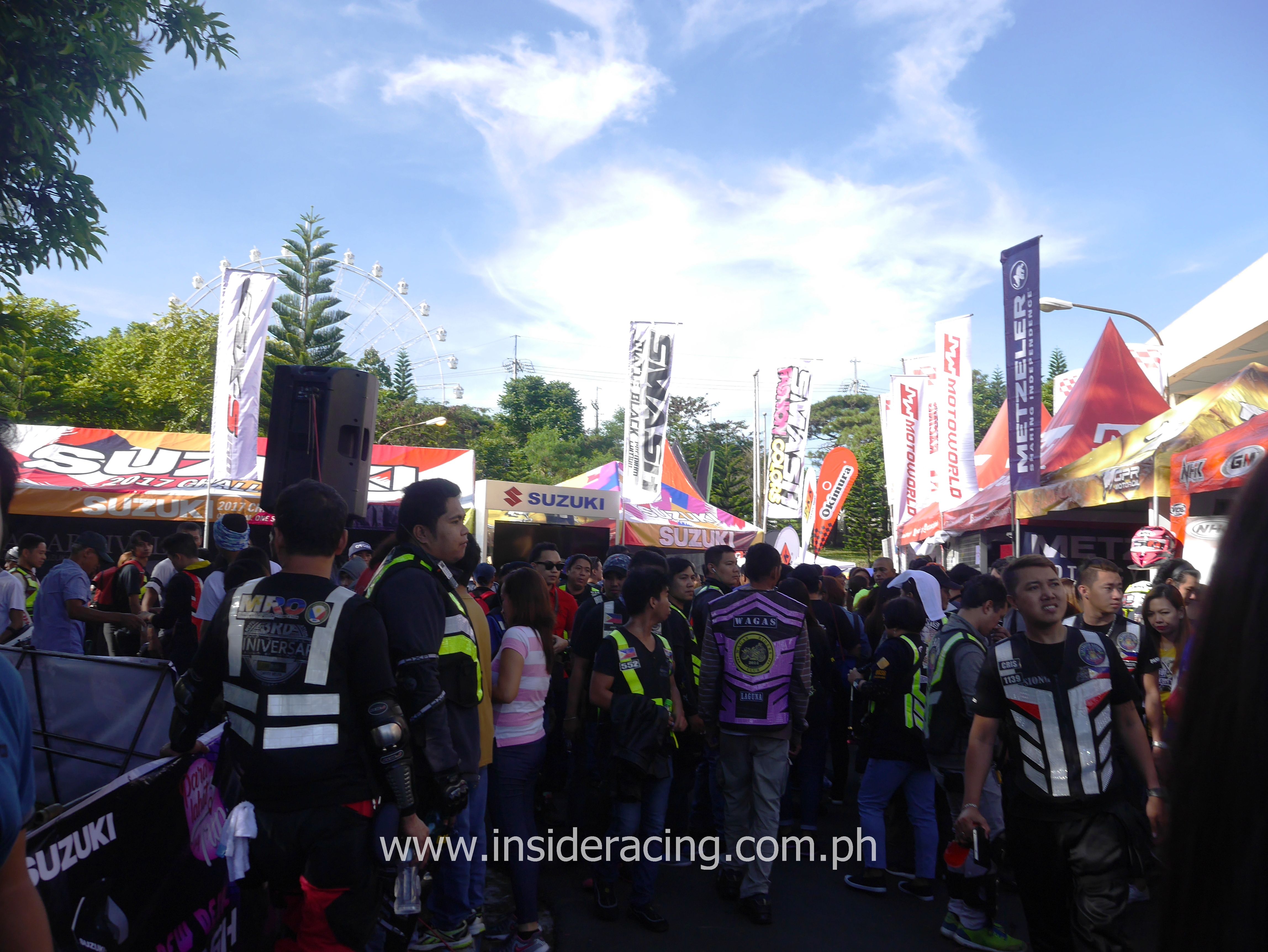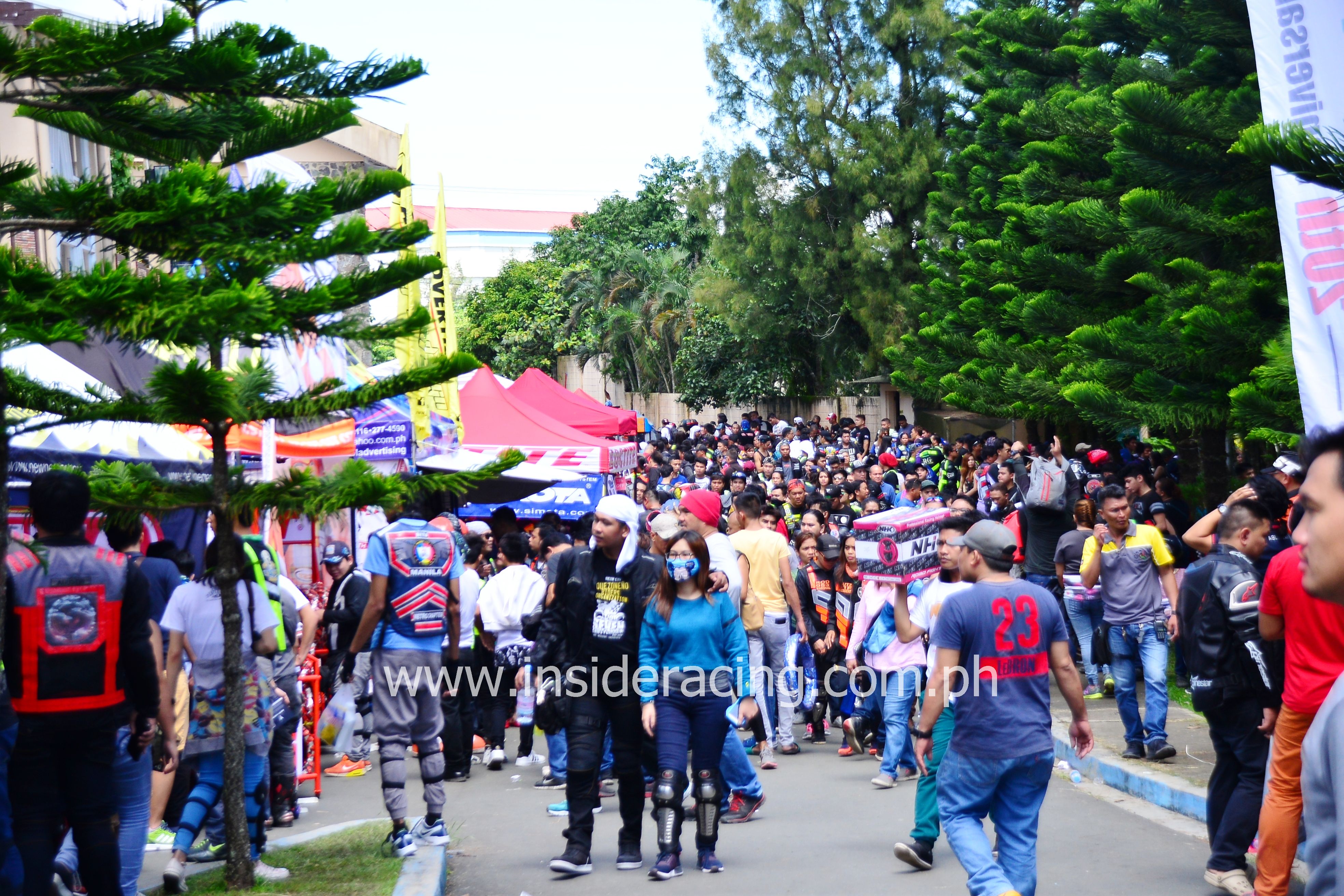 Motorcycle displays, discounts on different products for motorcycles and riders, games and freebies were enjoyed by those who came to celebrate with Motorsiklo Xklusibo. Many items from event sponsors were raffled off.  Much awaited was the raffle of the motorcycles. Given away were a Honda CB150R, pocketbike from InsideRACING, Kawasaki Avenger, Motorstar Xplorer Z200, PMR Origin, Suzuki Raider R150 carb type, Suzuki Raider R150 FI, TVS Apache and Yamaha FZi.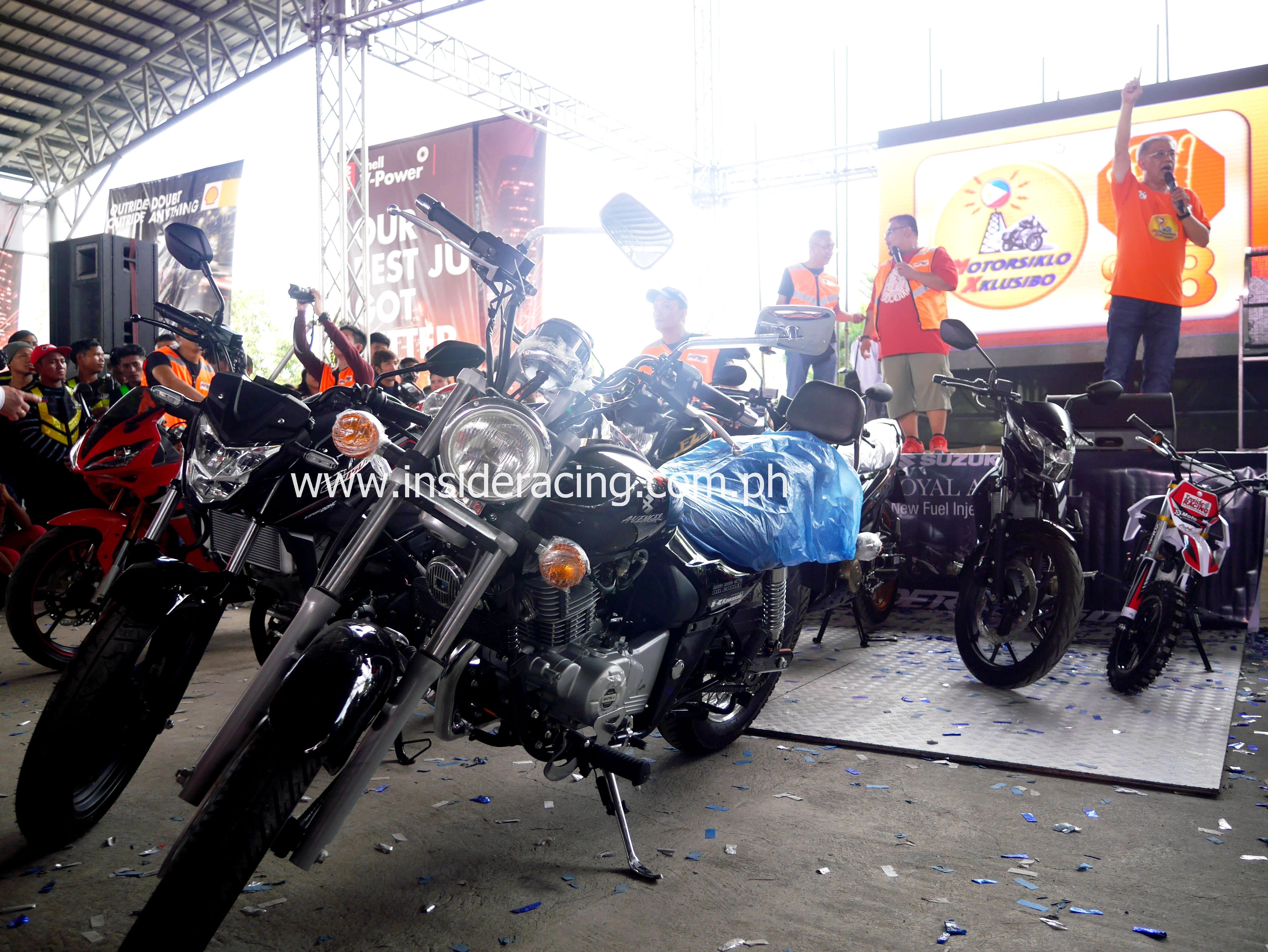 One of the highlights of the event was the launch of the Suzuki Raider R150 FI, Suzuki GSX-R150 sportbike and Suzuki GSX-S150 naked bike by Suzuki Philippines. The brand also gave away freebies during the launch and provided free service for 50 Suzuki riders. Suzuki Philippines' President Mr. Hiroshi Suzuki led the introduction of the new models. Also present was Team Suzuki Pilipinas rider Eane Jaye Sobretodo who competes in the Suzuki Asian Challenge.
Honda Philippines held an awareness seminar about their Programmed Fuel Injection (PGM-FI).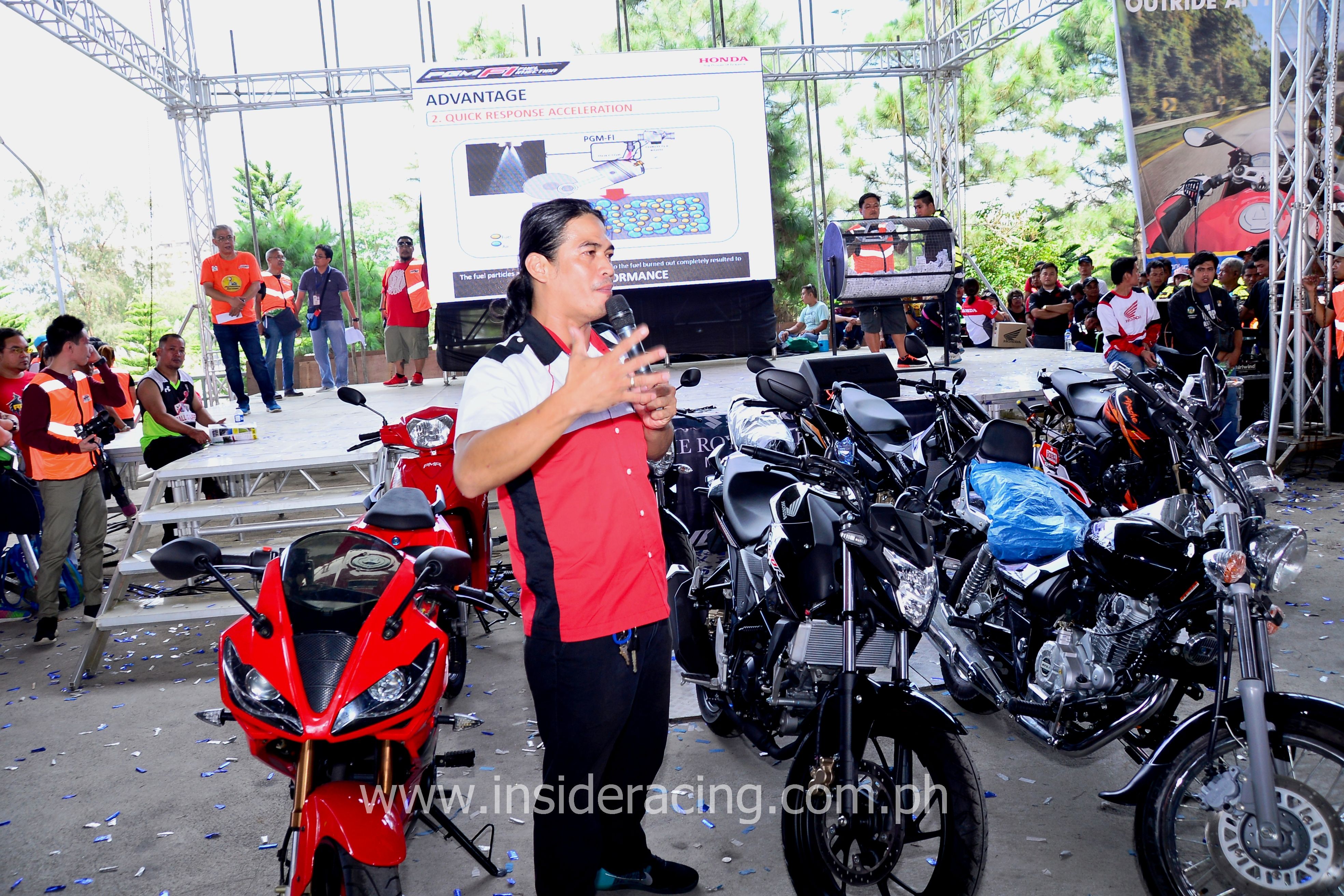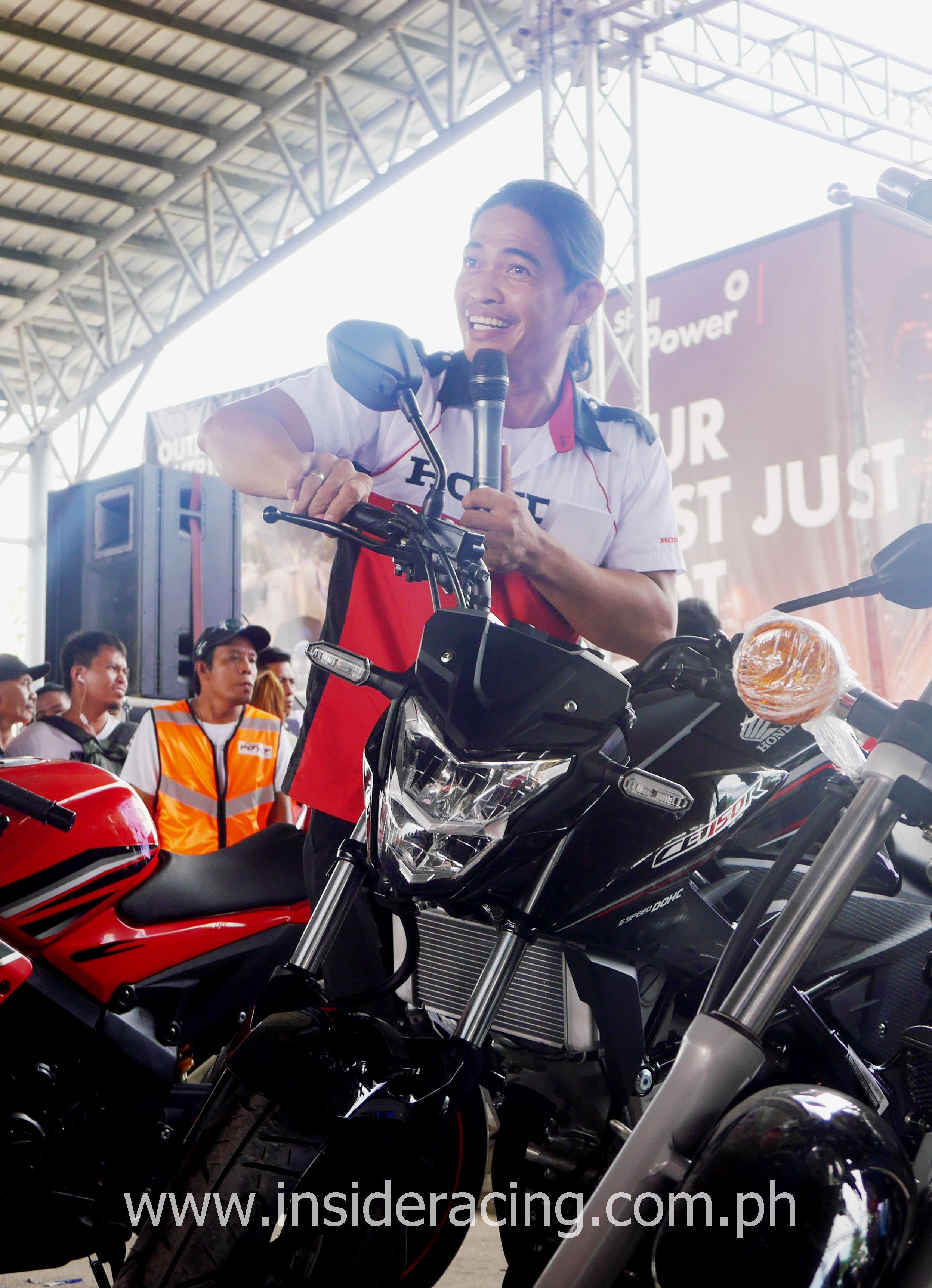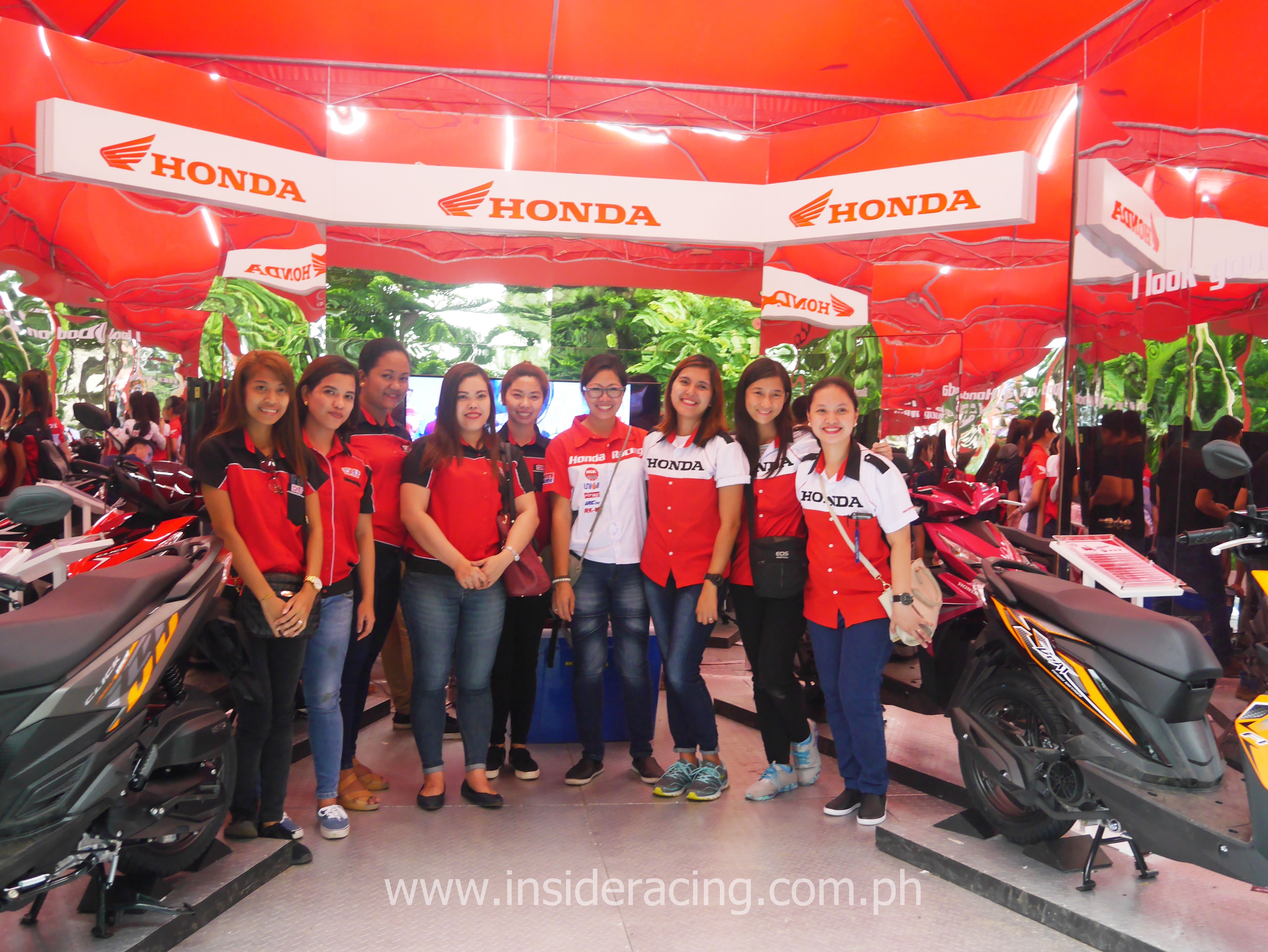 Kawasaki Motors Philippines provided entertainment by bringing in three stand-up comedians.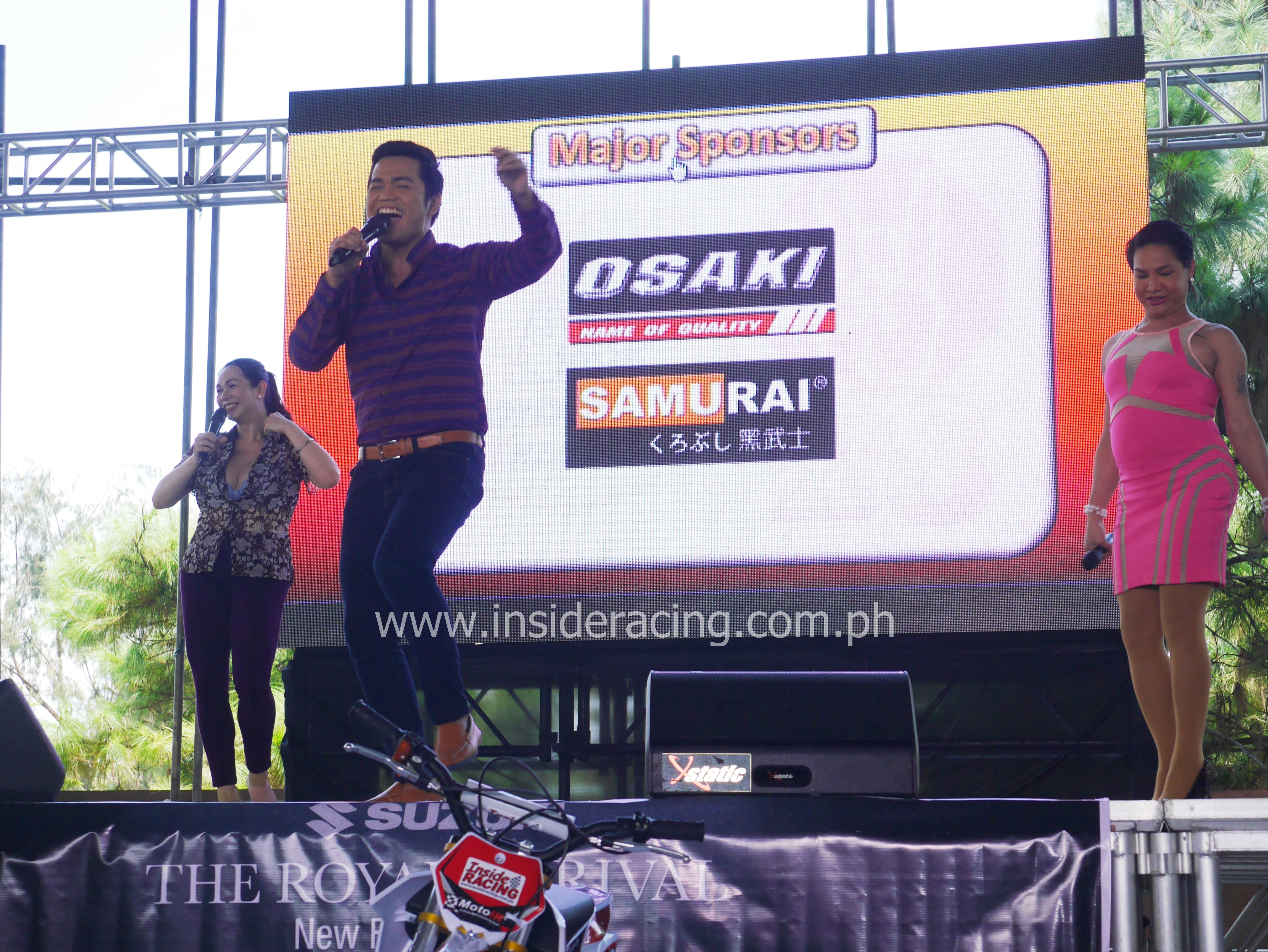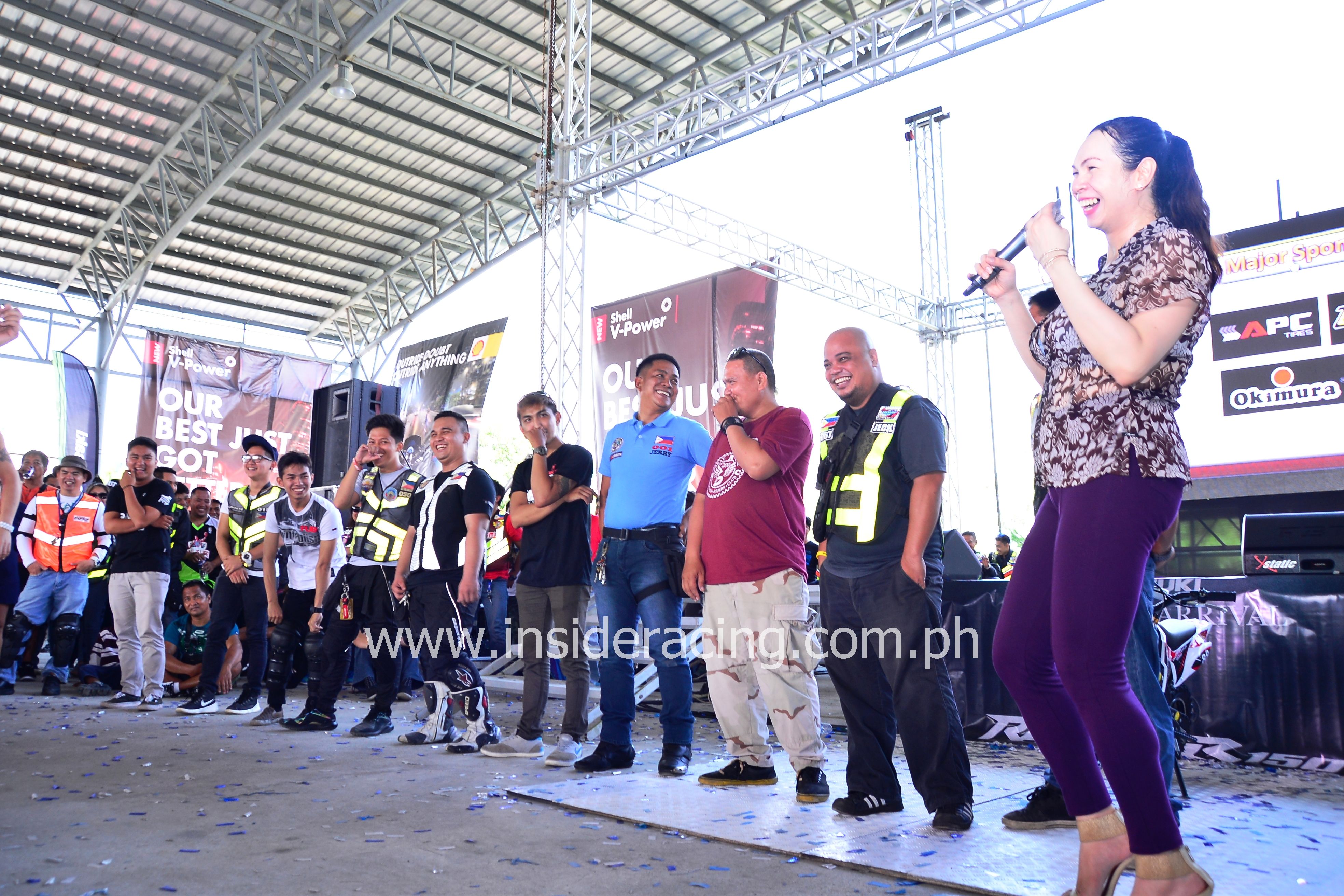 Motorsiklo Xkulisibo's 8th year anniversary celebration dubbed "GR82B8" is presented by Shell Advance Motorcycle Oils and Shell V-Power. Major sponsors of the event were Honda Philippines, InsideRACING, Kawasaki Motors Philippines, Motorstar, PMR, Suzuki Philippines, TVS, Yamaha Motor Philippines, Osaki, Samurai paint, Metzeler Tyres, Motoworld, MTRT, GPR Motor Oil, NHK Helmets, APC Tires, BKK, Okimura, OKM Racing, Pirelli Tires and Wheeltek. Minor sponsors were Abus locks, Splitfire, ARQ Curtains, CST Tires, Cycle Seal, DENSO spark plugs, Faito, IRC Tire, Vee Rubber tires, KOSO, RK Racing Chain and Sprocket, Gecko, Guanzon, JM Mirasol, Bull Helmet, Kovix, Xpot Helmet, Motoactive Corporation, Marco Electronics, Motorace, Overdose,  Racing Boy, Spyder, Mizzle Tires, TASCO, TechWarez, Somjin, Loctite, Voss Racing Enterprise, HNJ Helmets and Zebra Helmets.  Bank of Makati and Philippine Business Bank were the bank partners of the event while industry partners were MDPPA, CHAMMP, MDAP, Guanzon, Motorsiklo Trading, Motortrade, Motorace and Wheeltek.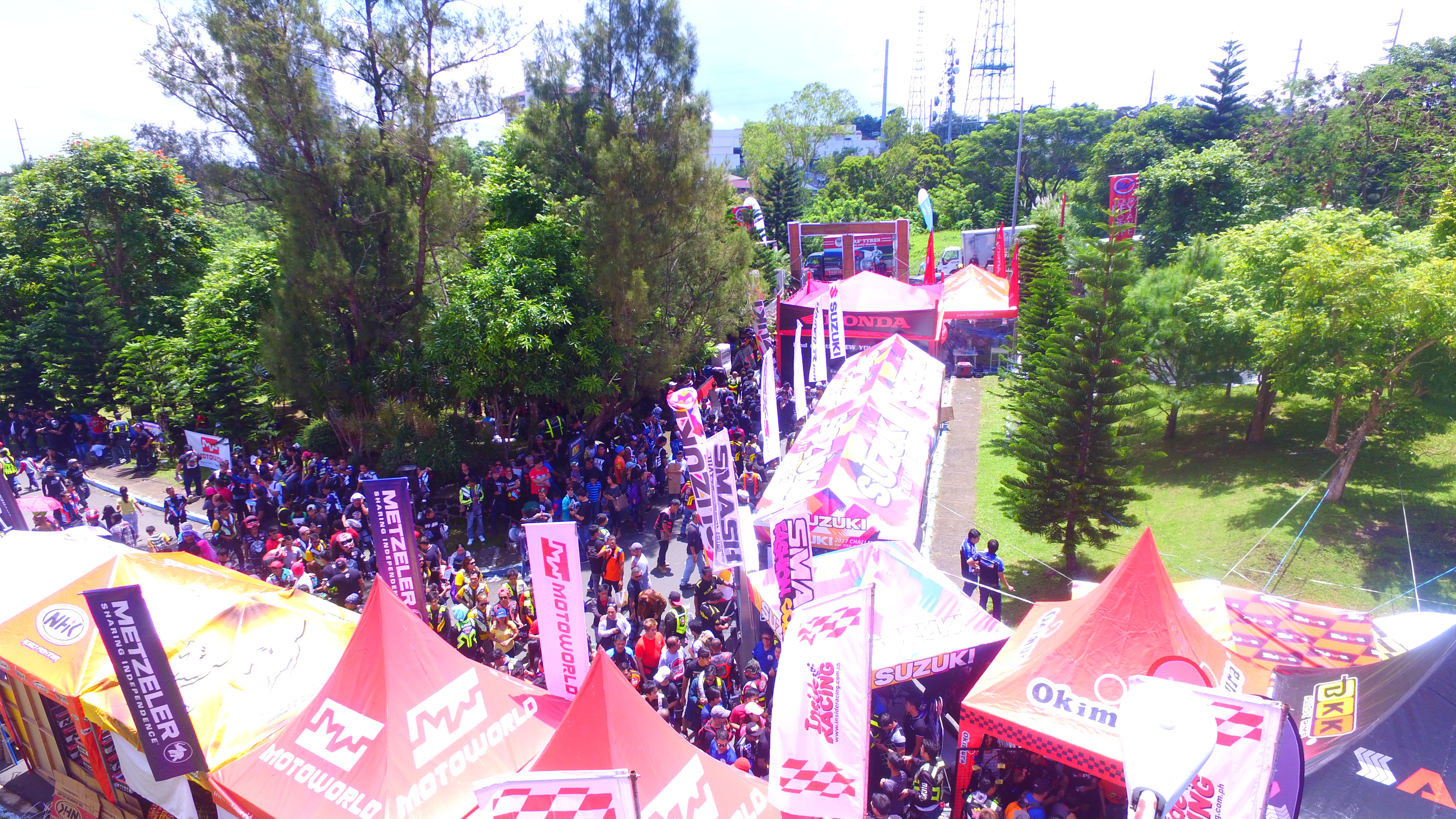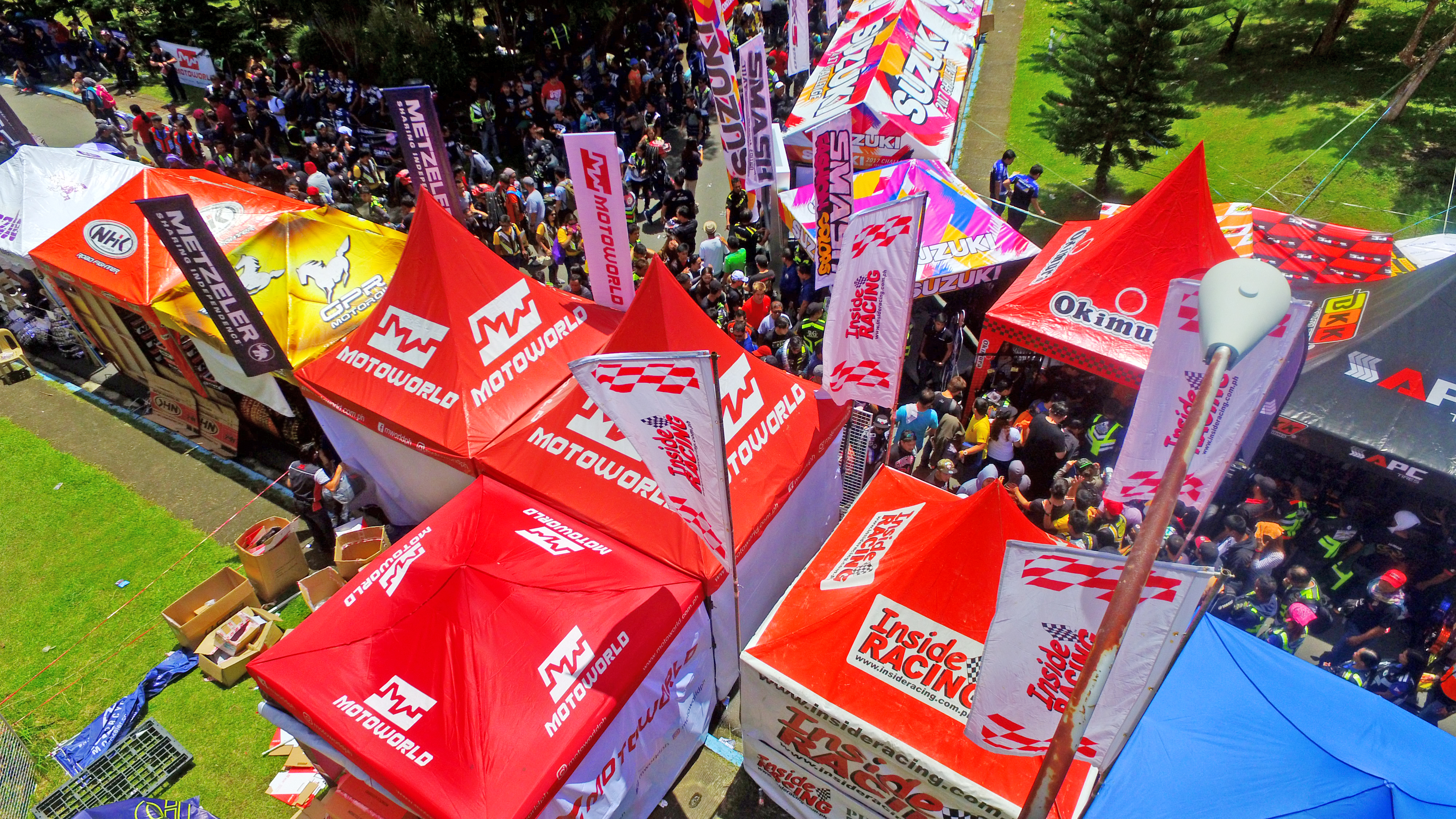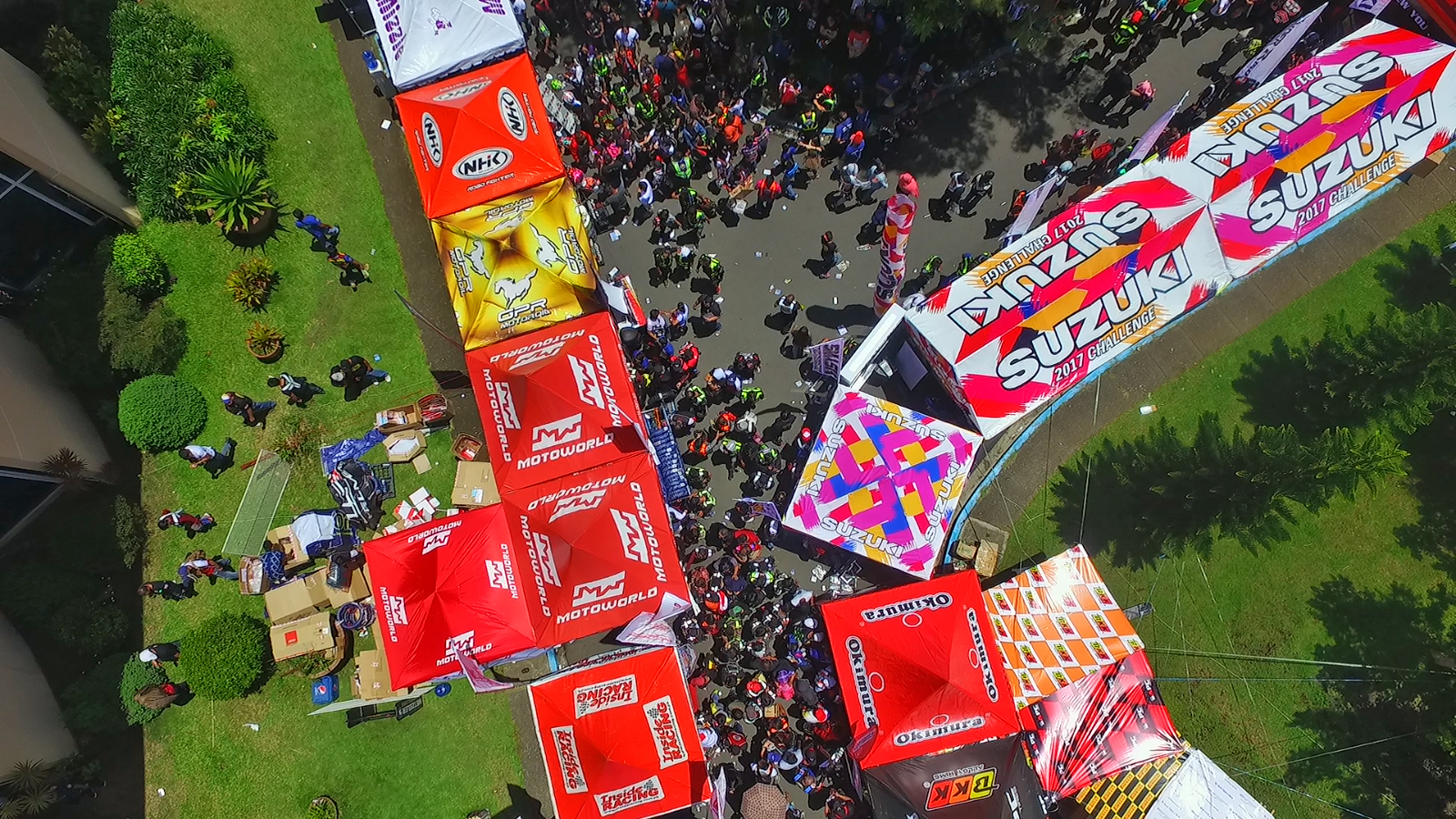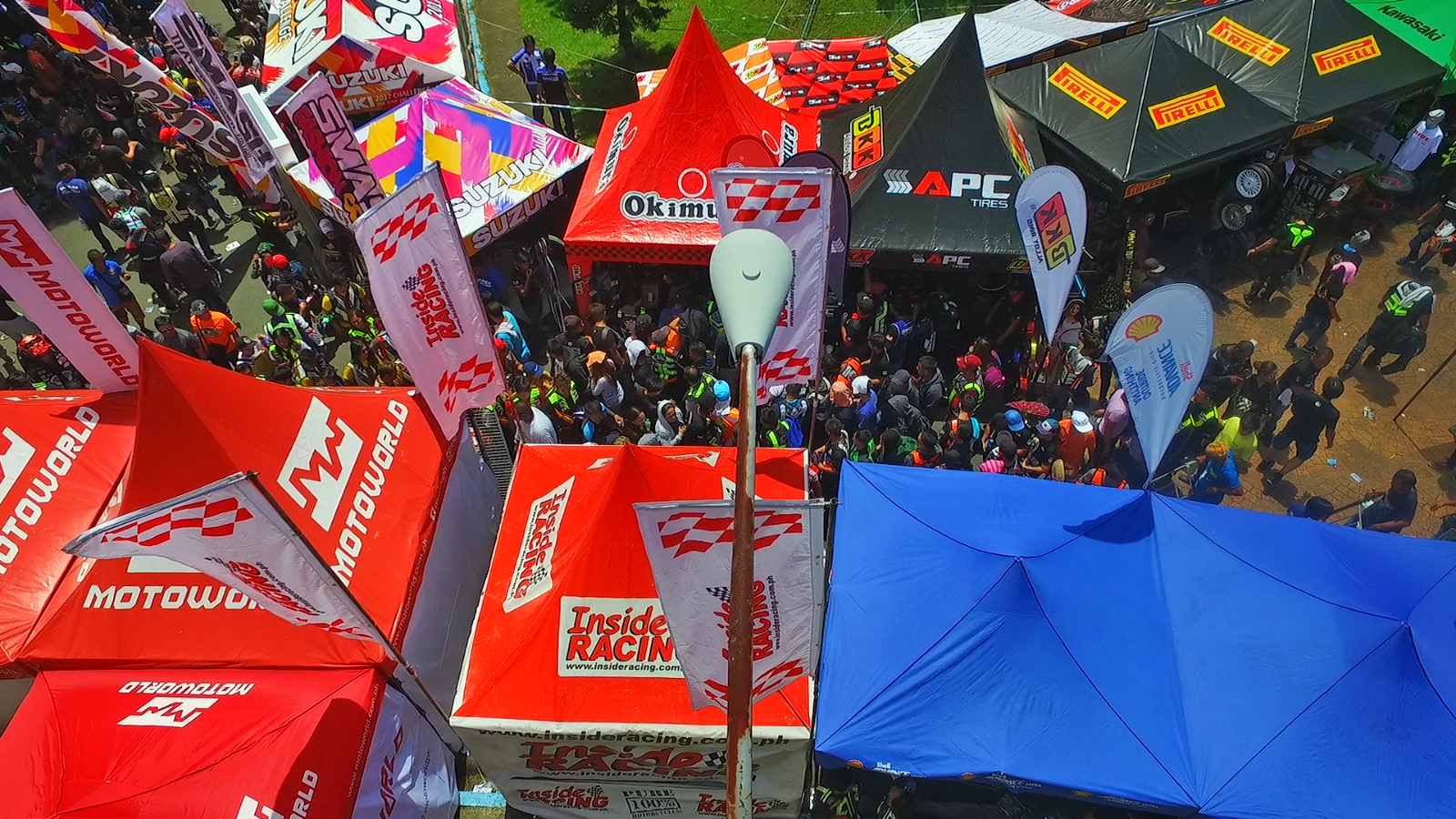 Motorsiklo Xklusibo started in 2009. Then MDAP (Motorcycle Dealers Association of the Philippines) President Mr. Edwin Go together with Mr. Alvin Ondasan and Ms. Alice Decolongon came up with the idea and decided to establish the radio program with the aim to be the voice of the motorcycle industry in the country and provide a venue where motorcycle riders and industry players can share information, events and achievements. A great advocate of safety riding, Motorsiklo Xklusibo also supports various motorcycle events as well as the local two-wheel racing scene. The radio program airs every Saturday from 9 a.m. to 10:30 a.m. at DZME 1530 KHz Radio Uno.