IR News: JVT and Phoenix Cyclomax-Yamaha-KOSO-Faito Dominate IRGPXI Qualifying
Date posted on November 19, 2017
Share this
The competition for the pole position in each race class of the Phoenix Premium 98 InsideRACING Grand Prix (IRGPXI) was close and thrilling as riders and race teams battled for the advantage of being first at the starting grid. This batch of IRGPX riders is considered as the fastest so far in the 11-year history of the prestigious event.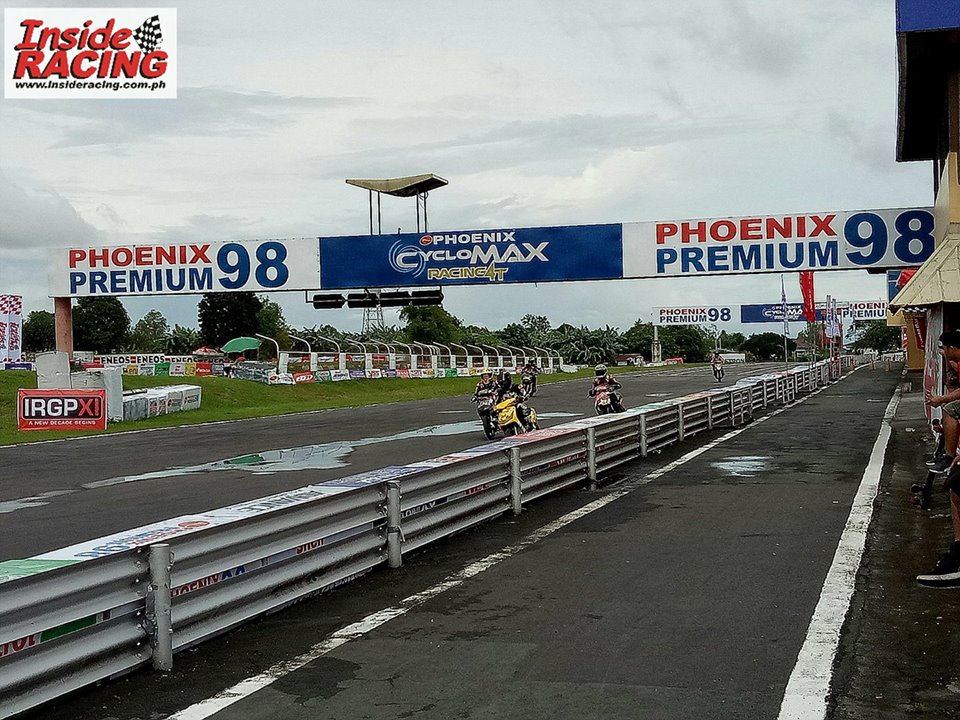 Two qualifying sessions were held for each race class at the Carmona Race Track on November 18. IRGPXI Pole Position winners are:
Phoenix Cyclomax Racing 4T Underbone Trophy (115 Underbone)
Niel Jan Centeno of Phoenix Cyclomax-Yamaha-KOSO-Faito
50.535
YSS Suspension Masters Trophy (Open Underbone)
Tracy Soyangco of JVT
48.206
Unioil Juniors Underbone Elite Trophy (150 Underbone)
Gian Carlo Mauricio
47.740
NGK Spark Plugs Automatic Elite Trophy (160 Automatic)
McKinley Kyle Paz
47.855
Castrol Power1 Underbone GP (150 EFI)
Tracy Soyangco of JVT
48.174
Top 1 Action Matic Juniors Trophy (130 Automatic)
Niel Jan Centeno
49.557
Shell Advance Automatic GP (180 Automatic)
Gian Carlo Mauricio of JVT
47.104
ENI Lubricants Automatic Trophy (160 Automatic)
John Paul Suba of Phoenix Cyclomax-Yamaha-KOSO-Faito
49.161
DENSO Spark Plugs MotoIR GP (MotoIR and MotoIR2)
McKinley Kyle Paz
49.256
Paz and Centeno have clinched titles in the 2016 IRGPX and they continue their dominance in IRGPXI. The two young riders were also champions in the national and scooter racing series in the country.
Soyangco is one of the expert riders in the country and is gunning for his first ever IRGP championship title.
Gian Carlo Mauricio, a rider who has been performing well for JVT, is also trying to capture his first ever IRGP title. Mauricio is having a fantastic racing season with numerous wins and podium finishes in different race events.
Suba, a go-kart mechanic, used his familiarity with the Carmona Race Track to his advantage. He ventured into motorcycle racing three years ago and is back racing on two-wheels this year.
Phoenix Premium 98 IRGPXI Qualifying Results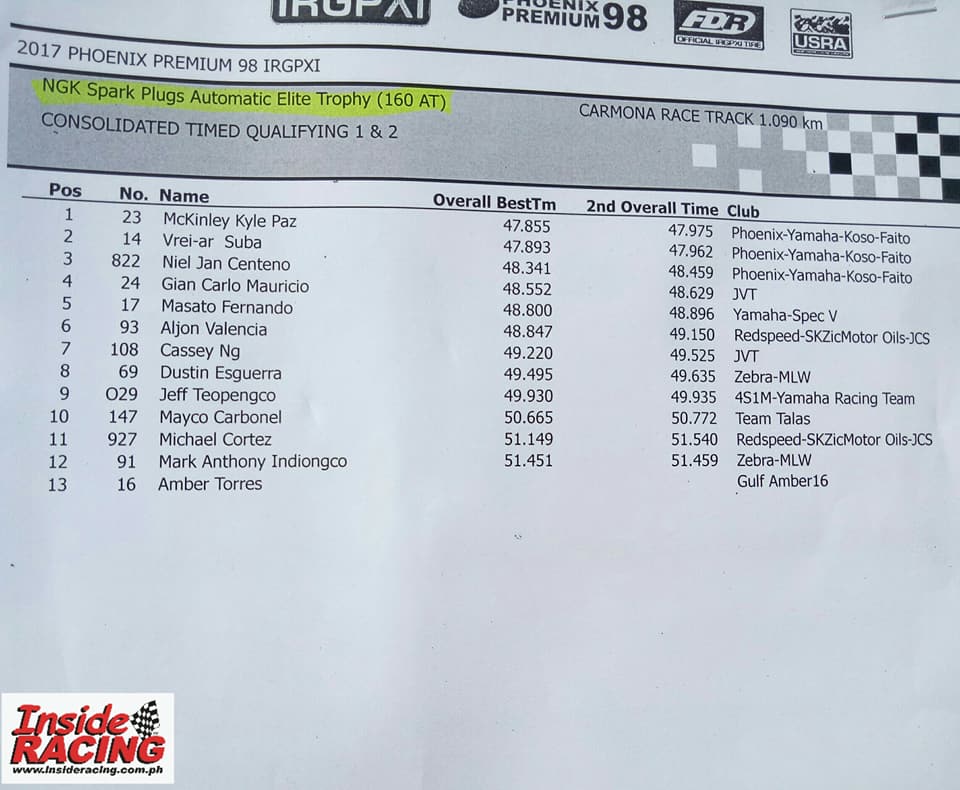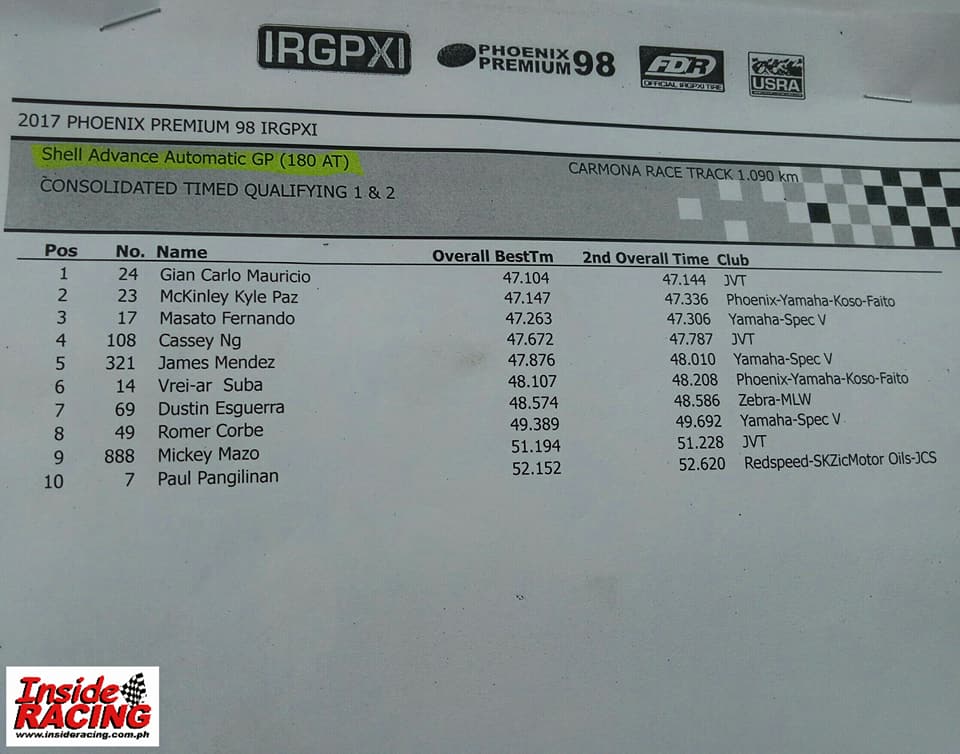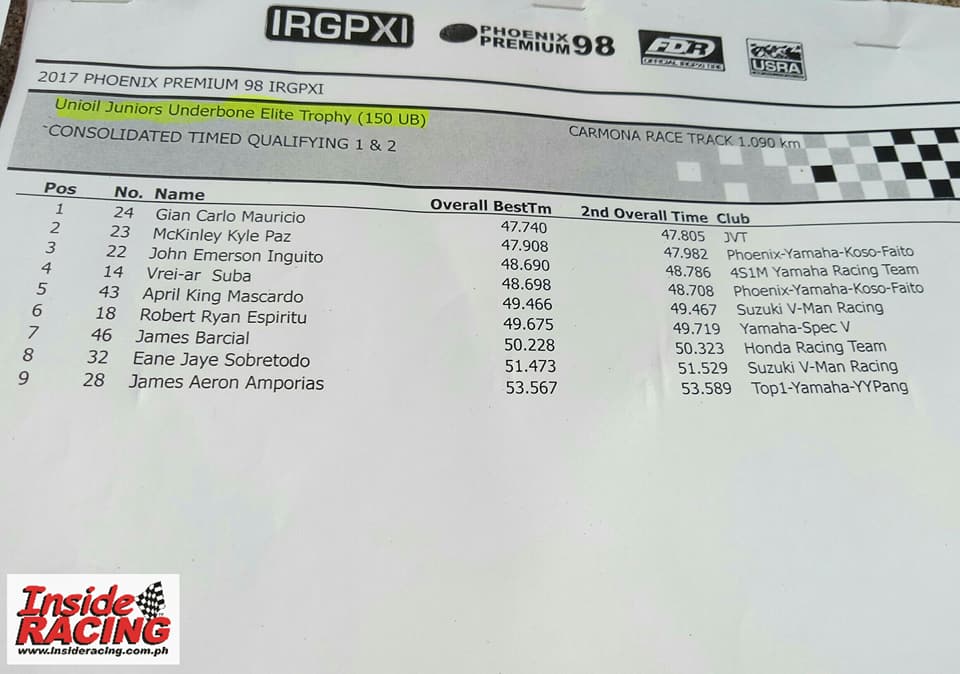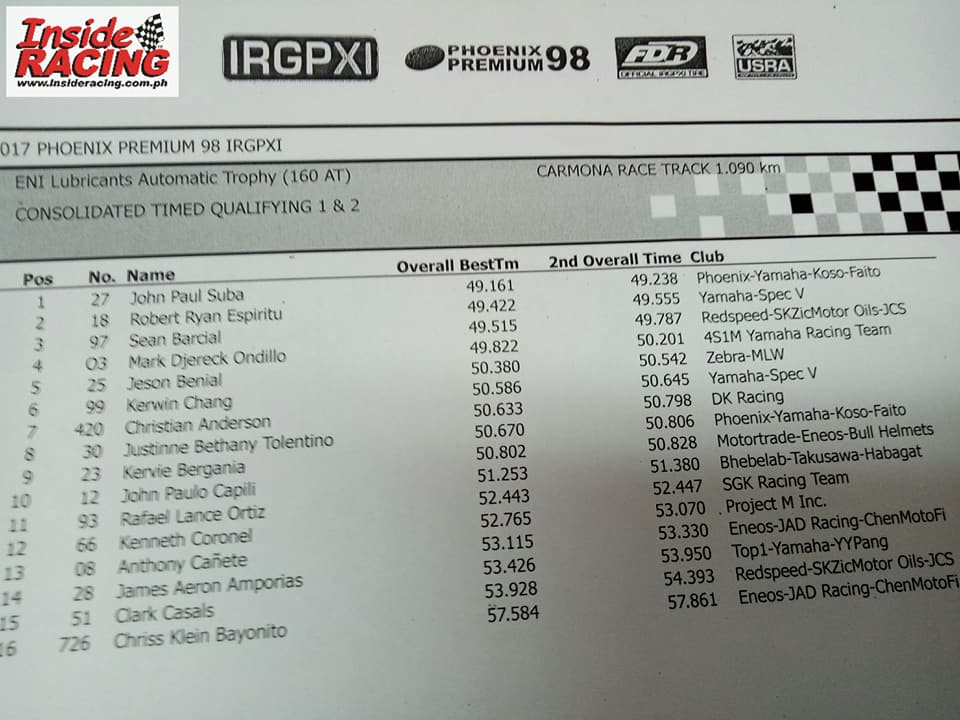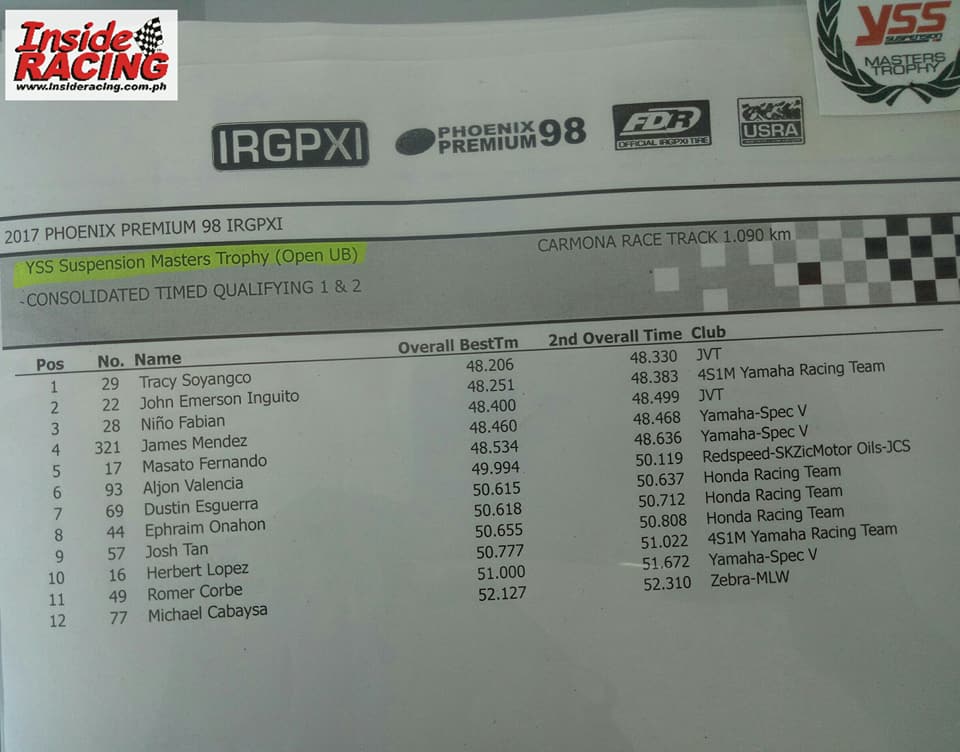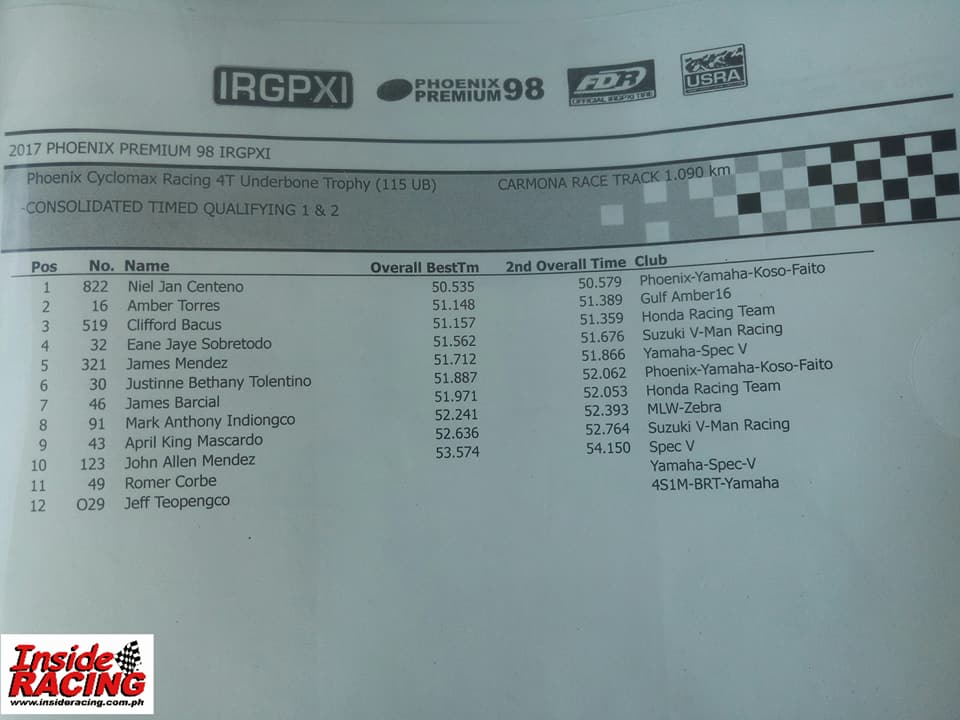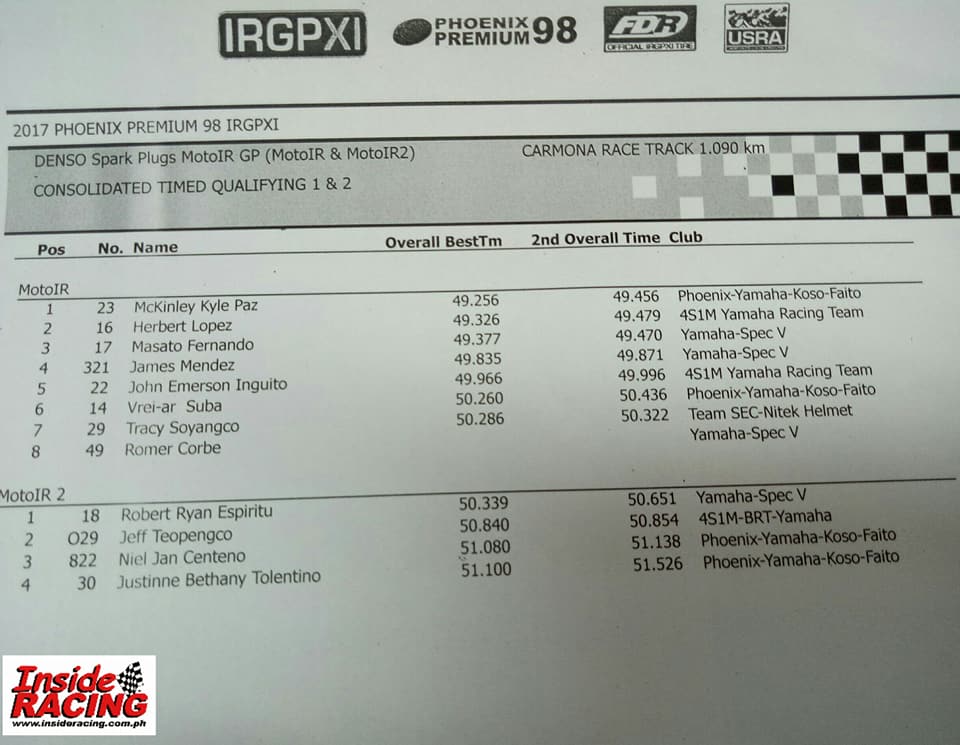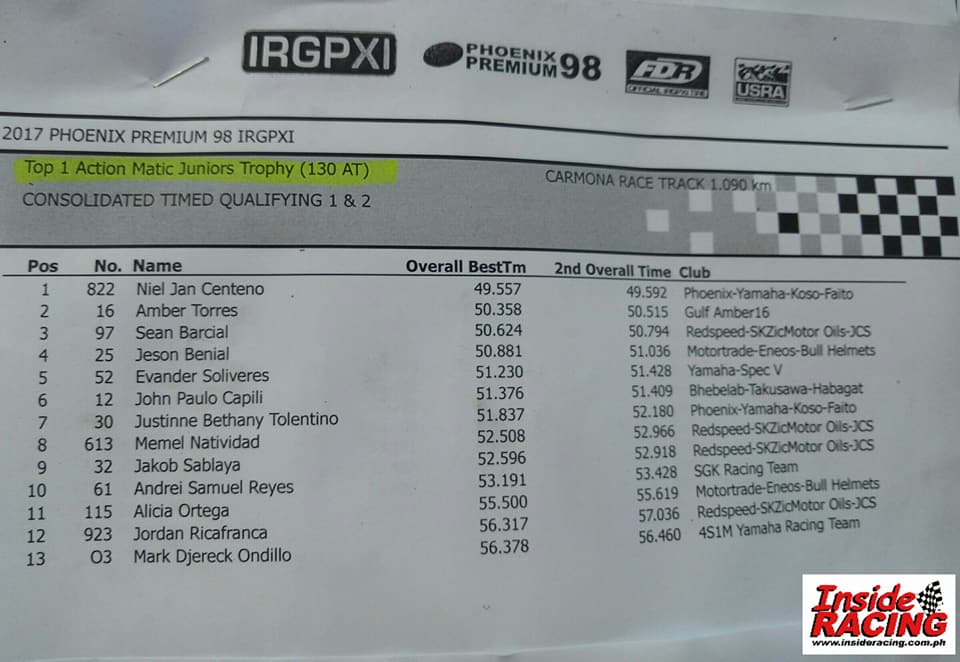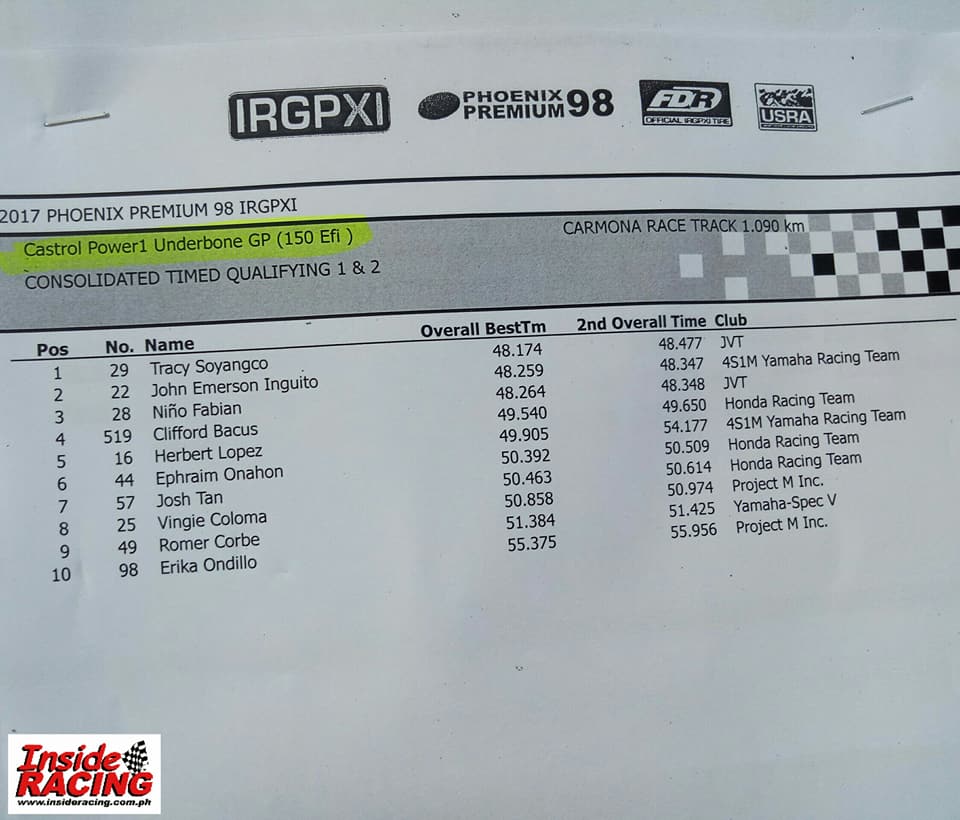 Race day is on Sunday November 19 and it is exciting to see if pole position winners can capital on the advantage that they gained.
Pole Position winners will be awarded with trophies and cash prizes. Zebra Helmet, the sponsor of IRGPXI's Pole Position Award, is distributed in the country by Bostanten Corporation.